||Kama Ayurveda Bringadi Intensive Hair Treatment Oil Review||
Welcome, Angel! Over the years, my love for Bhringraj has only been increased. This is such an amazing natural component that has literally saved my hair.
I have used Bhringraj powder and I used to prepare a savage hair pack for myself. The result was inevitably amazing. But, the headache of making hair pack every week is quite intense.
So, I started my quest for an Oil which has the benefits of Bhringraj. And fortunately, I found Kama Ayurveda Bringadi Intensive Hair Treatment Oil.
Bringadi is actually representing Bhringraj and all. I have been using this oil for a month now and I along with my hair are ready to opiate a genuine review.
So, without further ado, let's talk about Kama Ayurveda Bringadi Intensive Hair Treatment Oil.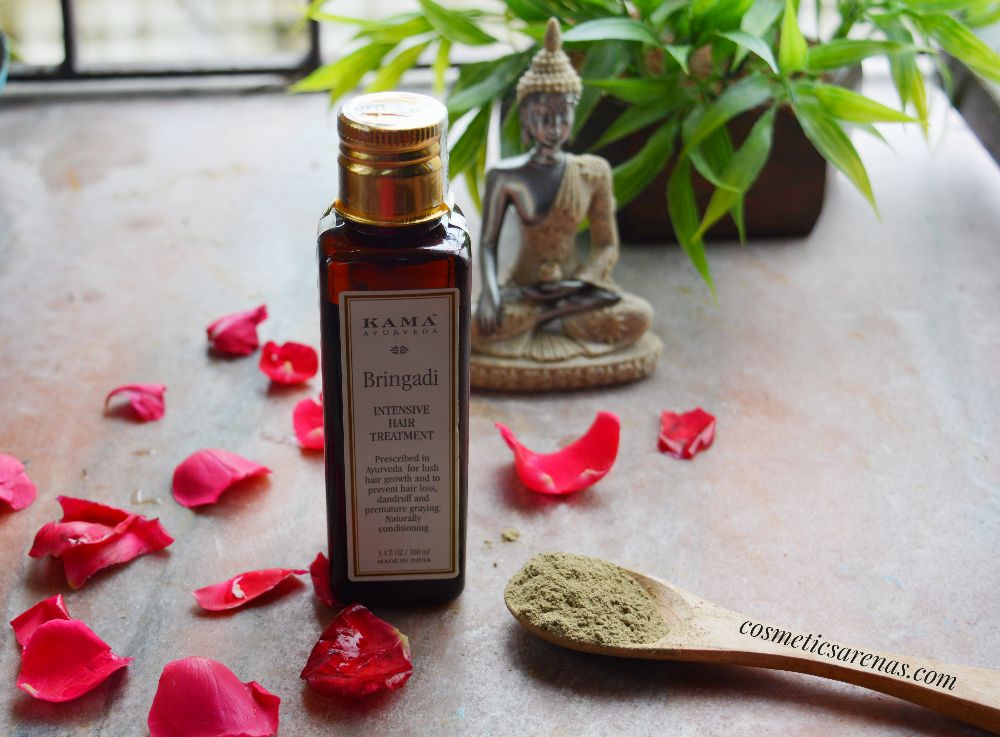 Basic Information about Kama Ayurveda Bringadi Intensive Hair Treatment Oil
Price: INR 650/1250 for 100/250ml
Shelf Life: 3 years from the date of manufacturing
What Does the Brand Claim about Kama Ayurveda Bringadi Intensive Hair Treatment Oil?
This is an intensive hair treatment to prevent hair fall, premature greying, and dandruff. A traditional Ayurvedic recipe that has potent herbs extracted into pure sesame and milk. This is a natural hair conditioner that promotes hair growth. The soothing aroma uplifts the mind and gives you an amazing sleep.
Ingredients of Kama Ayurveda Bringadi Intensive Hair Treatment Oil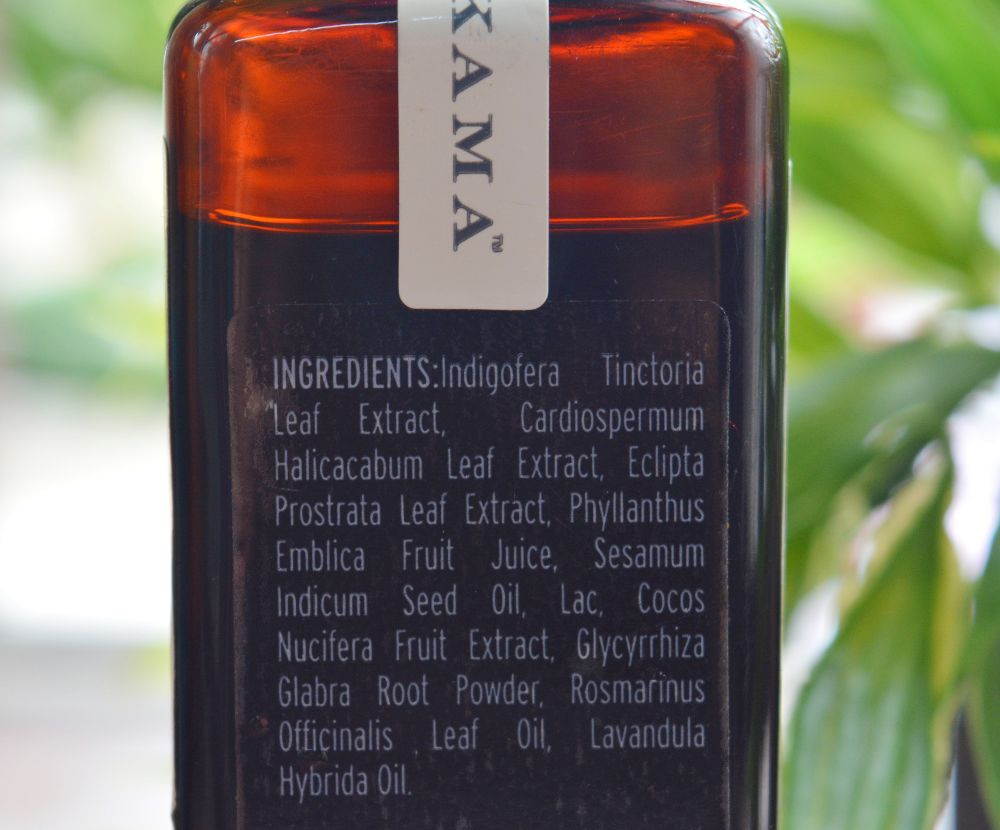 Well! Kama Ayurveda has not disappointed me at all. They have disclosed all the ingredients in detail. According to the brand, this is a 100% natural and Ayurvedic product. So, no additives or preservatives have been used here, which is great news for me.
I have always believed in the power of natural products. In fact, I try to use natural products as much as I can, including face wash or facial cleansers.
So, Kama Ayurveda Bringadi Intensive Hair Treatment Oil is a brilliant blend of leaf extracts, oils, fresh juices, and even herbal powders.  Let's rip off the benefits of all the components of this amazing oil.
Indigofera Tinctoria Leaf Extract:
This is actually Indigo or Henna. Henna not only covers all the grey hair but also can nourish the scalp.
Cardiospermum Halicacabum Leaf Extract:
This is known as Balloon Vine. In Ayurveda, it is known as, Karnasphota because it produces bursting sound. This leaf extract is very potent to fight against hair fall and dandruff.
Eclipta Prostrata Leaf Extract:
Yes! This one is Bhringraj. I liked the fact of how Kama Ayurveda has used a commonly known term to label this oil. Bhringraj leaf extract is commonly used for hair fall and premature greying of hair. This is one of the best herbs used for hair fall in Ayurveda.
Phyllanthus Emblica Fruit Juice:
This is actually Indian Gooseberry or Amla. Vitamin C is abundantly found in Amla which helps to prevent hair breakage. Amla also balances the pH value of the scalp and promotes new hair growth.
Sesamum Indicum Seed Oil:
Sesame seed oil is a brilliant addition to this formula. It has multiple benefits which include preventing premature greying of hair, nourishment of the scalp, promoting hair growth, prevent dandruff etc.
This oil kind of rejuvenates hair and has an excellent hair conditioning property. The benefits of Sesame Seed Oil are actually endless.
Cocos Nucifera Fruit Extract:
This is the scientific name of Coconut Oil. Well! The benefits of coconut oil are not unknown to anyone. It nourishes the scalp, it has a high penetration power because of the low molecular weight. It can prevent dandruff and has a number of amazing benefits. Overall, coconut oil can be easily called a magic oil.
Glycyrrhiza Glabra Root Powder:
This is the scientific name of Licorice. Honestly, I only knew that Licorice is amazing for skin, but recently, I came to know that it is also great for hair.
It has an excellent hydrating property that moisturizes our scalp. This root powder is a potent solution for hair growth too. Overall, Licorice is a wonderful component.
Rosmarinus Officinalis Leaf Oil:
Rosemary is such an element that has been used for hair since ancient times. It promotes new hair growth and that has been proven again and again. Preventing premature greying of hair, dandruff, and hair loss are some major benefits of Rosemary Oil.
Lavandula Hybrida Oil:
This is actually Lavandin Oil which is a bit different from the usual Lavender. Lavandin is a cross between the Spike Lavender and the original Lavender. It softens and detangles hair.
Kama Ayurveda Bringadi Intensive Hair Treatment Oil is made using these 9 amazing ingredients. I loved the concentrations of the compositions. This herbal oil is a vegan product. Overall, the ingredients literally deserve a separate 5/5 rating.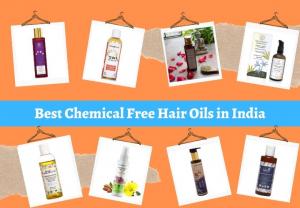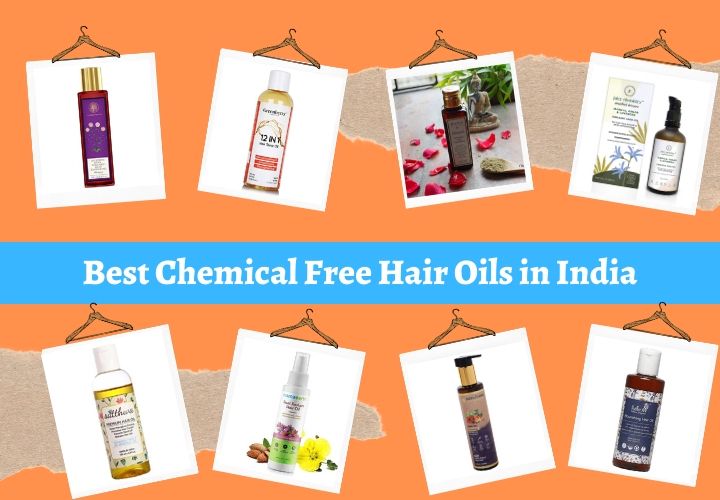 Are you looking for organic and chemical free hair oils for hair growth? Find out a compilation of the best chemical free hair oils in India.
Read More
Packaging: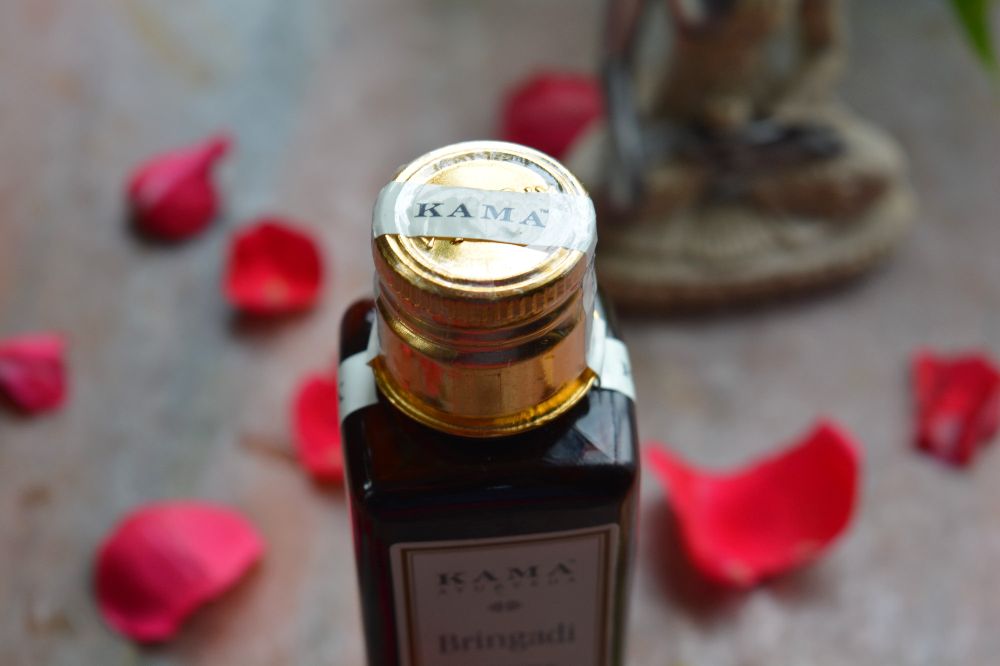 It comes in a plastic bottle which has a metal cap. I am in love with this simple yet striking packaging. It is supremely adorable and travel-friendly at the same time.
Texture:
The texture is quite thick. And, you can easily trace the herbals powders in the formula. I loved how Kama Ayurveda has maintained the purity of this herbal oil.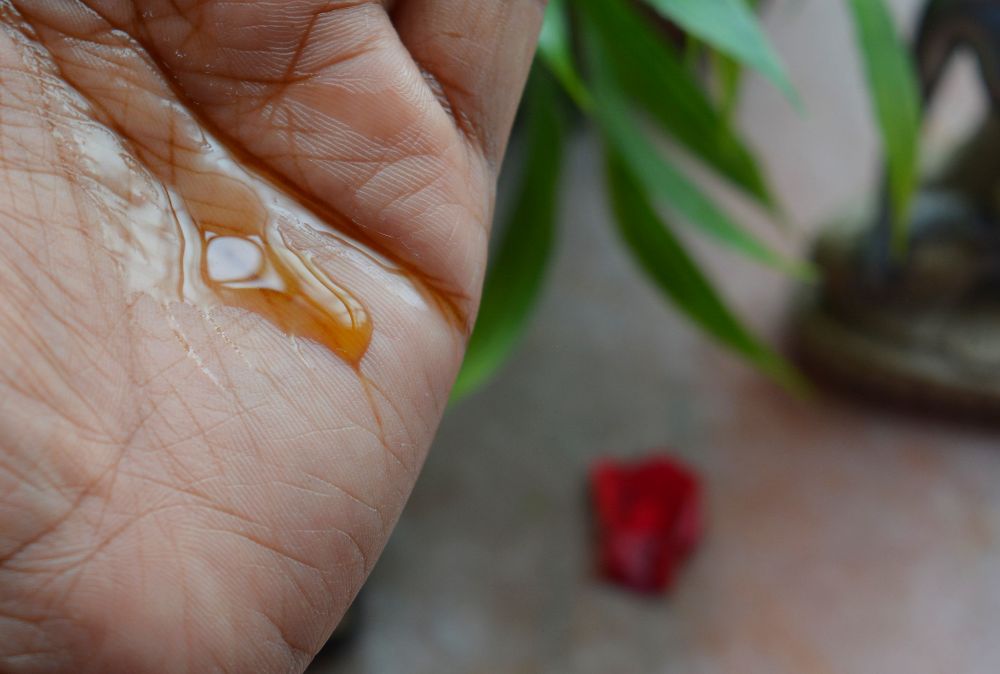 Aroma:
No! the aroma is not amazing at all. It is definitely herbal but quite strong. So, a person who has a sensitive nose may find the aroma quite problematic.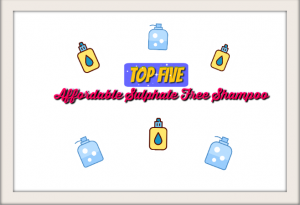 Check out the list of best affordable sulfate (sulphate) free shampoos in India. The list is updated. You must try these shampoos in 2020.
Read More
My Experience with Kama Ayurveda Bringadi Intensive Hair Treatment Oil
It has already been a month since I am using this oil. Well! My hair care routine has never been very complex. I have never been a big fan of oils. Mainly because of the wastage of shampoo. Lame excuse :P! I know, but I truly cannot help it.
But as you know, every saving comes with a hefty tag. And, in my case, it was "Severe Hair Fall". I was literally crying for my hair these days. So, my quest started to find out a totally herbal oil and got this oil finally. The ingredients compelled me to believe in its potency and efficacy.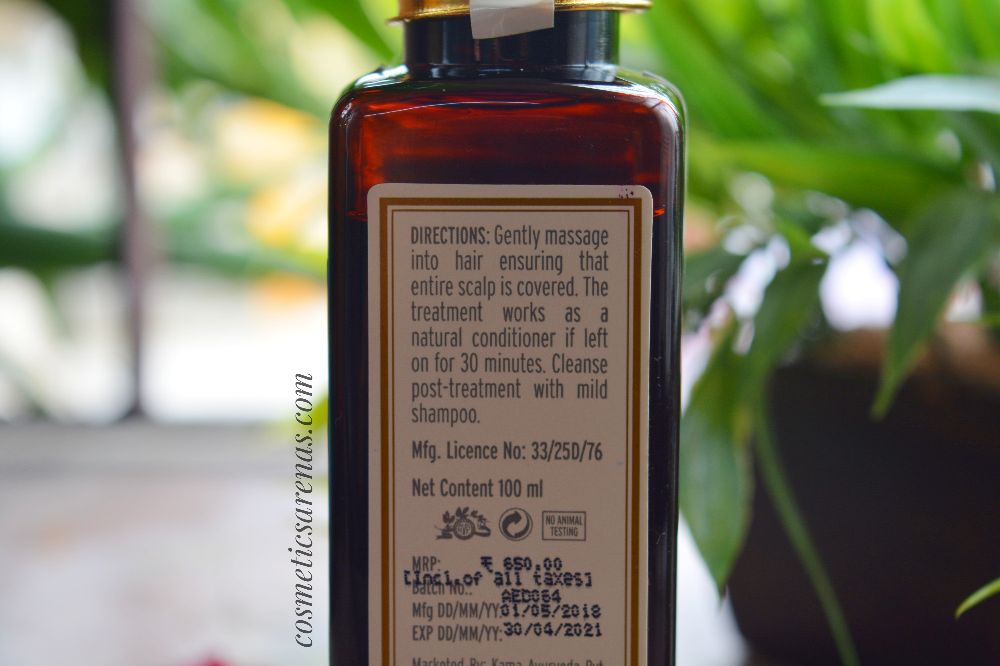 So, I am applying this oil twice a week religiously. Sometimes, I use it along with an Aroma Essentials Hair Mask, but mostly I prefer a hot oil massage using Kama Ayurveda Bringadi Intensive Hair Treatment Oil. And, here are my observations.
Does Kama Ayurveda Bringadi Intensive Hair Treatment Oil stop hair fall?
Yes, it does to a great extent! I would not say that happened from the first use itself. But, after three to four applications, I saw a noticeable change in my hair texture. My hair fall is under control now, which is a great sigh of relief for me. Phew!
Does Kama Ayurveda Bringadi Intensive Hair Treatment Oil Control Dandruff?
Yes, it does! And, I can assure you about it because I have a severe dandruff problem. My dandruff is stubborn and stays with me around the year. So, it was pretty satisfying for me to find out that my dandruff problem has been pretty much solved.
Does Kama Ayurveda Bringadi Intensive Hair Treatment Oil Stop Premature Greying of Hair?
Umm, this is a huge claim that cannot be concluded after just a month of application. I have three to four white hair! And, I have not seen any new hair to turn grey. That's all! I guess I need to spend some more time with this oil to check this claim.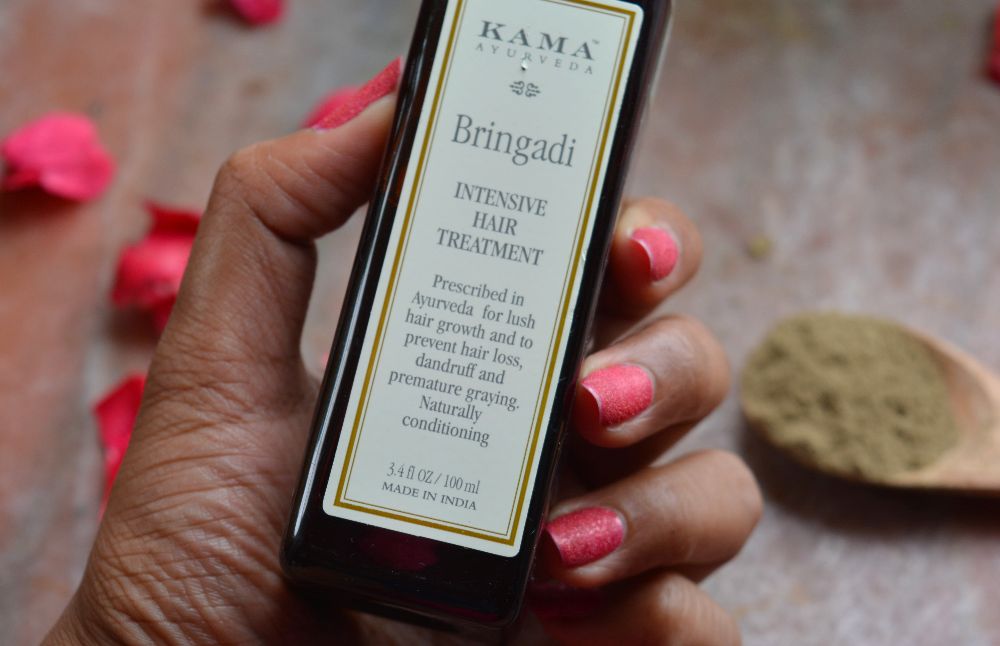 Pros of Kama Ayurveda Bringadi Intensive Hair Treatment Oil:
100% herbal and vegan.
Ayurvedic formula.
The concentration of Bhringraj is commendable.
Travel-friendly packaging.
Prevents hair fall.
Controls dandruff.
Makes hair soft, shiny, smooth, and manageable.
Cons of Kama Ayurveda Bringadi Intensive Hair Treatment Oil:
Quite pricey. Probably, that's why I usually do not buy Kama Ayurveda products.
The aroma is very strong.
It is time for a wrap. I hope this review helps you a lot. Thank you very much for your visit. So, did you like this post? Then, don't forget to SUBSCRIBE to Cosmetics Arena. Because I keep coming back every week with this kind of articles. Love you; Take care. I will meet you soon.
Read More
Best Anti Hair Fall Shampoos in India
How to Straighten Hair at Home
Best Chemical Free Hair Oils in India