|| Kama Ayurveda Pure Rose Water Review ||
Hey Angel! Today the spotlight is on Kama Ayurveda Pure Rose Water. This is one such product from this luxury ayurvedic brand that everyone has heard of. Many people consider it as their staple product in their skincare regime. My association with this rosewater is pretty old. Earlier in one of my YouTube videos, I have spoken about it. Well! For me, skincare always has been something that would be both effective and cost-effective as well. And, probably this is one such reason that why I have always preferred the Zofla Rosewater over this one. Today I would like to share my genuine review over Kama Ayurveda Pure Rose Water and I promise that it would be an unbiased review. Nope! I am definitely not going to include the price point as a con because that doesn't make any sense. This is how every other luxury ayurvedic brand works. So, let's jump to the review without any further ado.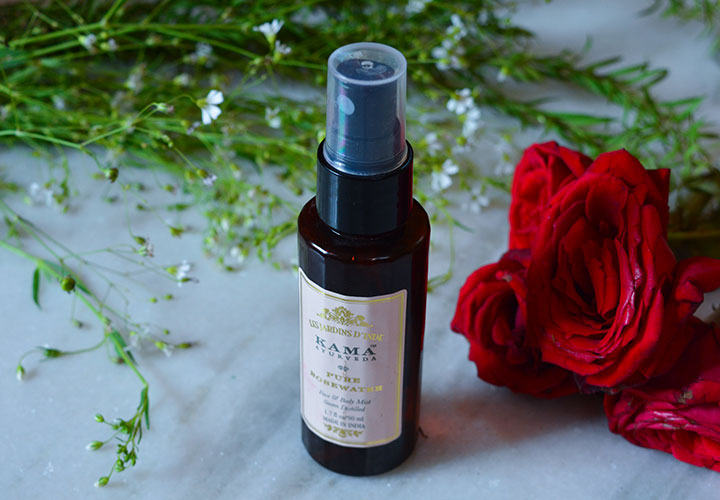 Basic Information about Kama Ayurveda Pure Rose Water:
Price: INR 275/1050 for 50ml/200ml
Shelf Life: 2 years from the date of manufacturing
Buy From: Kama Ayurveda
Also Read: Best Face Wash for Oily Skin in India
What Does the Brand Claim about Kama Ayurveda Pure Rose Water?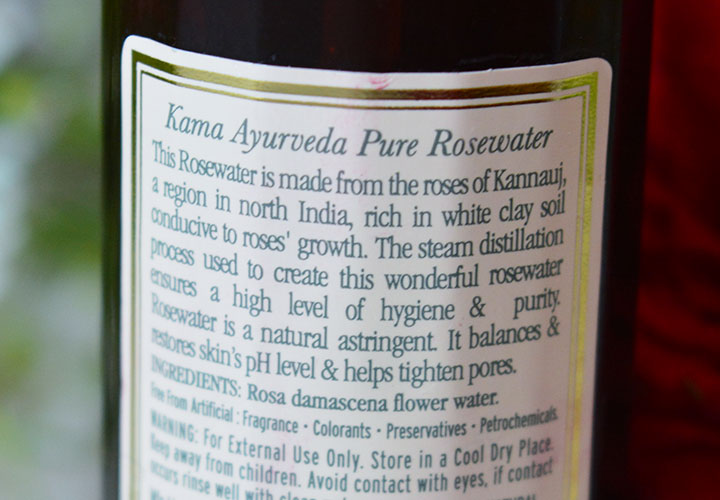 This beautiful rose water is made from Kannauj roses from North India.  The Kannauj rose is almost similar to the Bulgarian rose. This rose water is extracted using steam distillation method to ensure that the benefits of roses stay within the formulation. Now, get ready for a refreshing spritz all day long.
Also Read: Best Aloe Vera Gels in India
Ingredients of Kama Ayurveda Pure Rose Water: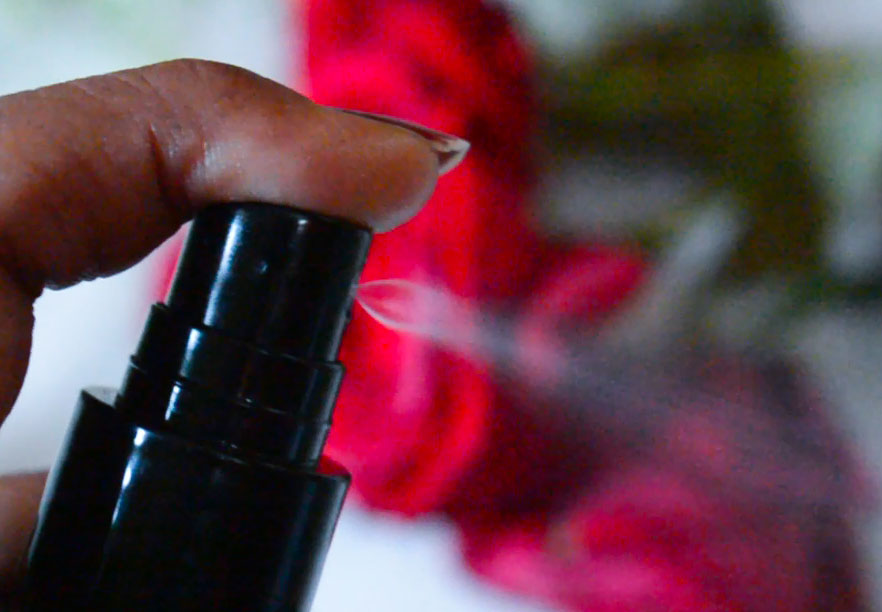 Honestly, I could not believe my eyes when I found that Kama Ayurveda Pure Rose Water has only steam-distilled rose water. Well! This rose water has no additives, no fragrance, no preservatives. Pure rosewater can balance and restore the pH level of the skin.  It has the ability to tighten pores; it is an excellent toner for oily and acne-prone skin. In fact, rose water can clean and can clarify the skin. I truly loved the fact that Kama Ayurveda has poured absolutely pure rose water, so I would like to go for a 5/5 rating for the stunning ingredient.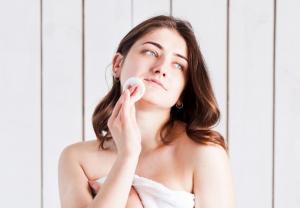 A proper CTM routine is enough to improve the skin. Check out a compilation of the best toner for face, oily skin, dry skin, acne prone, and sensitive skin in India for the ultimate glowing skin.
Read More
Packaging: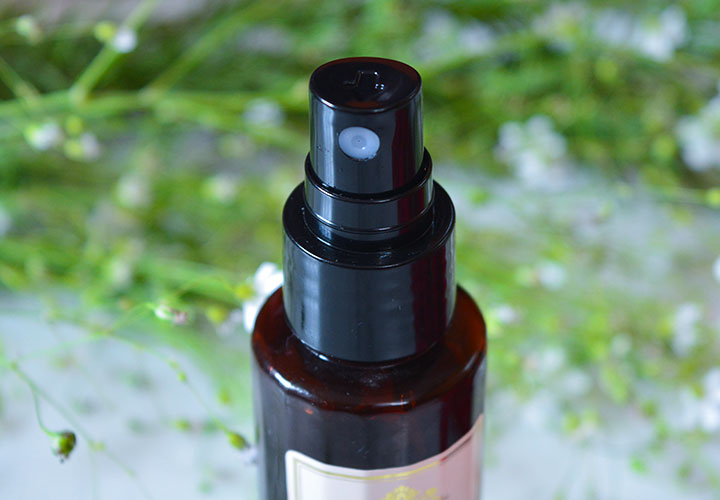 The packaging is really brilliant. The plastic bottle is dark in colour to protect the product from the harsh atmosphere and ambience. I really love the basic packaging. The spray is up to the mark and spritzes absolutely right amount of product every time. Overall, I loved it.
Texture and Aroma:
Of course! The texture of Kama Ayurveda Pure Rose Water is no different from our regular water because after all, it is steam-distilled water.  The steam distilled rose water smells exactly like a bunch of fresh roses which feels so refreshing that I cannot tell you. Be it any time of the day, I can smell it all day long.
My Experience with Kama Ayurveda Pure Rose Water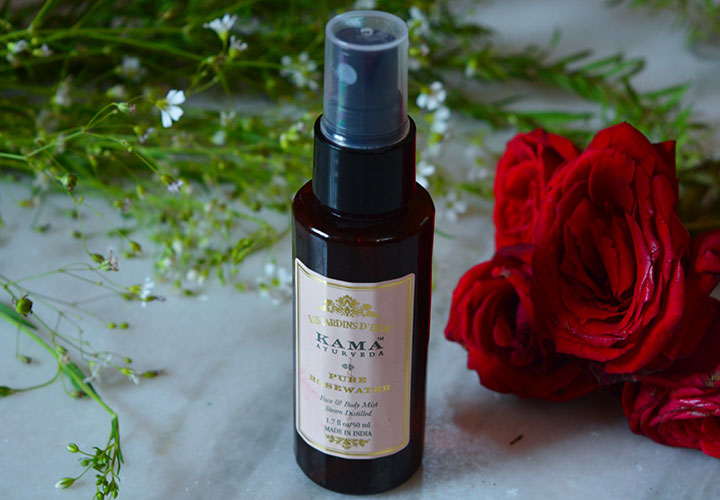 Well! It's been more than 2 months that I have been using this rose water. I simply spritz it on my face and neck twice or even thrice a day. It rejuvenates my skin every time and gives me a natural glow. It is refreshing and energizing. Honestly, I have never cleaned my face using this one, so cannot comment upon that. But, it is surely my companion for all time.
I must say that Kama Ayurveda Pure Rose Water is one of a kind and despite the high price point, it is something that everyone must try at least once to fall in love with it forever.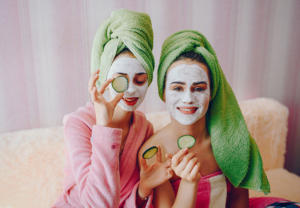 Are you looking for the best facial kits in India? Then, consider this an ultimate facial kit for both men and women, Check this out,
Read More
Pros of Kama Ayurveda Pure Rose Water:
Brilliant packaging.
Pure ingredient.
No extra additives.
Can be used all day long.
Clear rose water that is full of purity.
Cons of Kama Ayurveda Pure Rose Water:
As I said that I would not consider the high price point as a con; so I genuinely could not find any con.
Would I Recommend/Repurchase Kama Ayurveda Pure Rose Water?
Of Course! A BIG YES to both. It is an absolutely brilliant product that works for real.