About Us
Welcome to Cosmetics Arena
Makeup and cosmetics are integral parts of womanhood. Cosmetics Arena is an Indian Beauty Blog where, we will share reviews of latest cosmetics, simple DIYs and many more. Stay tuned here to celebrate womanhood with us.
About the Woman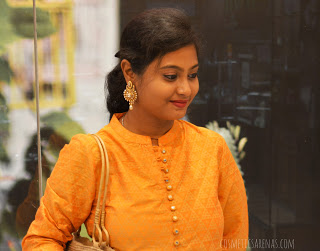 Hi, I am Soma, a cosmetics geek from the City of Joy-Kolkata. So, my journey as a blogger started in 2016. I was always an avid ingredients reader of different cosmetics. And, I saw that there are very few blogs or sites that talk about ingredients. I believe that the analysis or review of a cosmetic is incomplete without the analysis of its core components. And, that is when I thought about starting my own blog dedicated to the ingredient analysis. Voila! Cosmetics Arena was born.
Cosmetics Arena is my dream project that finally took off in 2016. I started with an immature write up about a few Korean products. And, gradually I fell in love with my own blog. To date, I still analyze components in every review. Makeup, skincare, DIY, Hair Care, and there are many more things about which I write.  Cosmetics Arena started with a purpose, and I pledge that I would never budge from that. 
Few Interesting Things About Me: Blogging is my passion, but I am an engineer by profession :).  I love to read and write at the same time. Did I tell you that I am a big time foodie? Food is also a way to win my heart :P. 
Being a woman is a divine feeling. So, Come and celebrate womanhood with me.