Many chemicals and unnatural components are used in most hair care products, which can cause your hair to become dull and brittle. Hence, natural ingredients for hair are the best you can have. Why?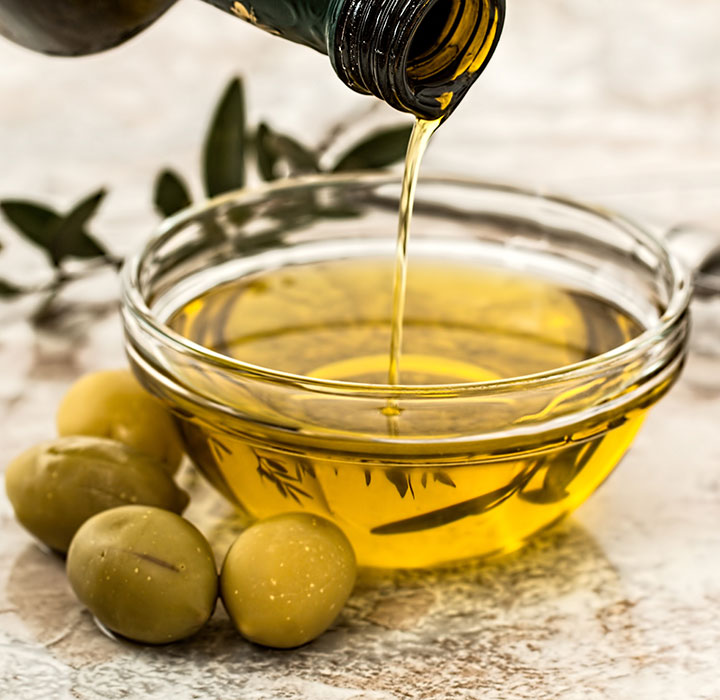 Moisturizing vitamins and antifungal agents found in natural components promote healthy, problem-free hair. In this blog, we will discuss some natural ingredients for hair and what products contain those ingredients.
1. Tea Tree Oil
Because of its antifungal and antibacterial characteristics, tea tree oil helps treat dandruff and other symptoms of dry scalp. Choosing a shampoo that contains tea tree oil will help alleviate dandruff and dry scalp. In addition to enhancing circulation and removing toxins from the hair, this natural substance also aids in the creation of robust and healthy hair.
2. Castor Oil
Extracted from Ricinus communis seeds, Castor Oil has been utilized for millennia because of its many health and cosmetic advantages. Expeller pressed For its anti-inflammatory qualities, Castor Oil is rich in Ricinoleic Acid, a monosaturated lipid acid.
When applied to the scalp, this Carrier Oil is said to support healthy hair by encouraging hair growth and minimizing hair loss. Castor Oil nourishes the scalp and reduces dandruff-related flakiness while enhancing the hair's natural shine.
3. Murumuru Butter
To keep hair soft and supple, murumuru butter contains high levels of lauric acid. Hair can be nourished from the roots to the tip using shampoos and conditioners containing this component.
This is a must-have item in your hair care regimen if you have coloured your hair. This product can safely use colour-treated hair, which gives mild nourishment.
4. Argan oil
In addition to its moisturizing properties, thanks to its high concentration of fats, argan oil contain oleic acid and linoleic acid. Improved elasticity and shine can be achieved by using argan oil on your hair.
It is an antioxidant, UV protector, and free radical neutralizer in clinical trials, so you may feel confident using it. Using argan oil-based products can help dry or lifeless hair become more manageable, glossy, and silky.
5. Coconut Water
Coconut water is an excellent source of hydration for your hair and scalp. Although it lacks the oil's emollient qualities, the lightweight form of this product provides moisture and volume.
Coconut water in many hair care products can help thicken and add volume to fine or limp hair.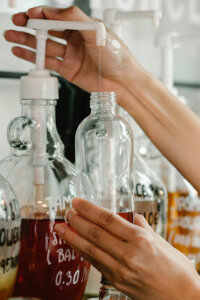 Unknowingly, you are harming your body by applying chemical products. So, here is the list of ingredients to avoid in your skincare routine.
Read More
6. Honey
Honey's waxiness seals in moisture to keep skin and hair from drying out after repeated washing. Skin and scalp disorders that lead to dryness are treated with their natural antibacterial, anti-inflammatory, and anti-microbial capabilities.
Additionally, honey's anti-wrinkle characteristics help to reduce the appearance of fine lines, as well as its ability to exfoliate the skin gently. Natural raw honey is becoming a must-have ingredient in any hair mask, whether using a commercial product or making your own at home.
7. Beetroot Juice
Natural cures for hair damage are plenty, but one of the most effective is a simple mixture of beetroot juice and water. Beetroot juice can enhance blood flow to the hair follicles, moisturise, and add lustre to the hair, all while reducing damage.
This superfood is packed with minerals, vitamins, and antioxidants that are just as wonderful for your hair as for your overall health! When using a DIY beetroot juice hair mask, ensure your hair doesn't come into touch with any fabric, as beet stains are notoriously difficult to remove.
8. Jojoba Oil
There is a widespread presumption that every hair or skin care product that single purchases will contain jojoba oil. However, why do so many different cosmetic companies agree on using just one natural ingredient?
Having said all of that, in a nutshell, this wax that is passing itself off as oil nourishes the hair with the essential vitamins and minerals it needs, making it a very effective moisturizer. By using this product, one can experience a fullness that is both natural and beneficial to their health. 
It's quite normal if you can't detect the scent of jojoba oil on your hair after applying it. Because pure jojoba oil is odourless, it is frequently blended with essential oils that have a pleasant aroma, such as strawberry, sweet rose, and lavender. These oils are also high in various vitamins and minerals.
9. Saffron
The fact that saffron is the most expensive spice in the world is not due to any random occurrence. This spice contains antioxidants that help prevent hair loss, clear the scalp and pores, stimulate healthy hair development, repair damaged hair, and change the flavour of any meal it is added to.
The engagement party you went to before this one caused damage to your hair, but including saffron in your regular hair care routine may help you repair the damage. Friendship is something that stays with us no matter what happens in our lives, unlike our hair follicles.
10. Omega 3
When ingested, omega-3 fats have been found to reduce inflammation in the body, battle depression, and reduce signs of heart disease. But did you know that omega 3 can also do wonders for your hair follicles?
Hair care products should include elements like omega-3 fats and other protective fats. Omega 3 fatty acids are essential for your hair's and body's health, so don't forget to include them in both!
Conclusion
Any hair care routine can benefit from using natural ingredients for hair. Conventional hair care formulations often rely on harsh chemicals and smell to attain desired effects and consistency.
Traditional hair care may rob hair of its natural oils over time, even if these solutions are convenient and effective in the near term. Besides being bad for your hair, the chemicals in these products are also harmful to your health and the environment.
But the safe and best 100% Natural alternative to chemicals is HERBCIENCE. It is the first Indian brand that manufactures 100% Natural products, certified by ECOCERT, France and compliant with Made Safe, USA. It is developed by Ayurvedic doctors and all the products are made from freshly extracted medicinal herbs that will benefit your body. Try HERBCIENCE. Go Natural.