Around 8 years back when I first came to know about Lush Fresh Handmade Cosmetics, I went crazy. It was like finding a pot of gold in the market.
During that time, my skin was going through a hard phase and I was desperately looking for some natural solutions. And, I saw the hope in Lush products.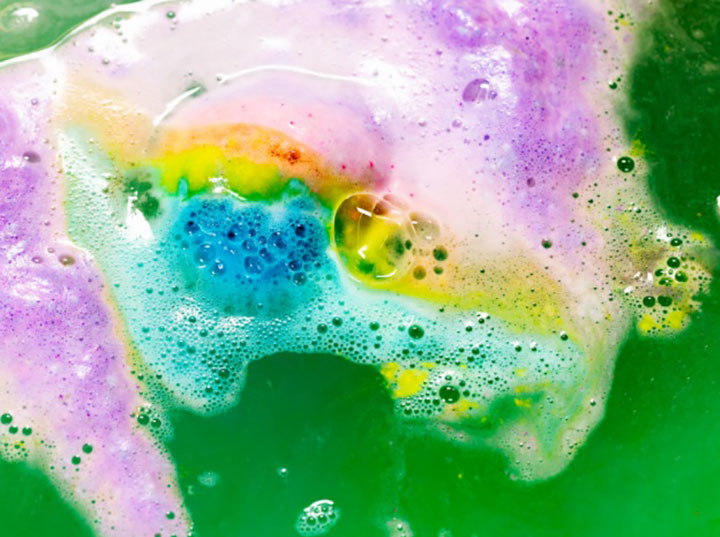 But back then, little did I know how to read the ingredients of cosmetics. All I had were the good reviews. And also, the products were a bit costly, especially because of importing those from the UK to India. So, I could never buy Lush products. In case, you are curious to know what my skin went through, then here is your article.
Well! In all these years, the Indian Organic Cosmetic Industry has evolved a lot. We have brands like Juicy Chemistry, Raw Rituals, Blend it Raw Apothecary, Vanaha Botanical Skincare, Rustic Art, Bio Bloom, and many more.
Things have dramatically changed in my life as well in all these years. My skin looks and feels good now. And most importantly, I know how to analyze the ingredients of cosmetics. So, no more product purchases just because it is on-trend.

Lush Fresh Handmade Cosmetics does not need any introduction. It started in 1995 by trichologist Mark Constantine and his wife Mo Constantine. At present, Lush Cosmetics owns 951 stores all around the globe.
To date, Lush has formulated a number of cosmetics. They say they have at least one product from every category. Their bath bombs have always bagged number one position in almost every website.
Not only bath bombs, but people also love their colourful masks and shower gels. Question is, are the products worth the hype? What are the ingredients they put? Well! The answers cannot be one-liners.
So, in this article, I am going to analyze the ingredients of Lush Big Shampoo and Lush Cucumber Eye Pads. I am pretty sure that I would be able to justify my answer regarding Lush Cosmetics.
Ingredients of Lush Big Shampoo
The shampoo pot comes in three sizes i.e. 130g, 330g, and 640g. The shampoo jar quite popular among the Lush-lovers. Let's analyze the ingredients to find out if there is any lovable factor or not.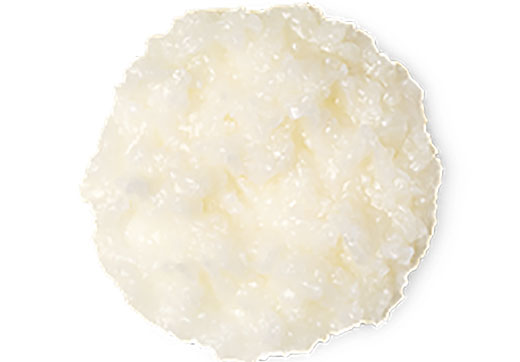 1. 

Hand Harvested Coarse Sea Salt
Sea salt is an excellent exfoliant. It works beautifully to scrap off the dead cells from the scalp. It is good to put the ingredient in the first place.
2. 

Sodium Laureth Sulfate
As per Lush, it is a safe synthetic. But, we all know that SLS is a widely used detergent to clean the floors in industries. In one word, it is an excessively drying surfactant that strips off the natural oils from the scalp.
3. Fresh Lemon Infusion (Citrus Limonum)
Full of antioxidants and nutrients, lemon infusion helps to get rid of dandruff.
4. Fresh Sea Water
Another element to get rid of dandruff.
5. Toothed Wrack Seaweed Infusion (Fucus serratus)
Seaweed extract is excellent to hydrate the scalp.
6. Lauryl Betaine
A widely used surfactant that is mild in nature.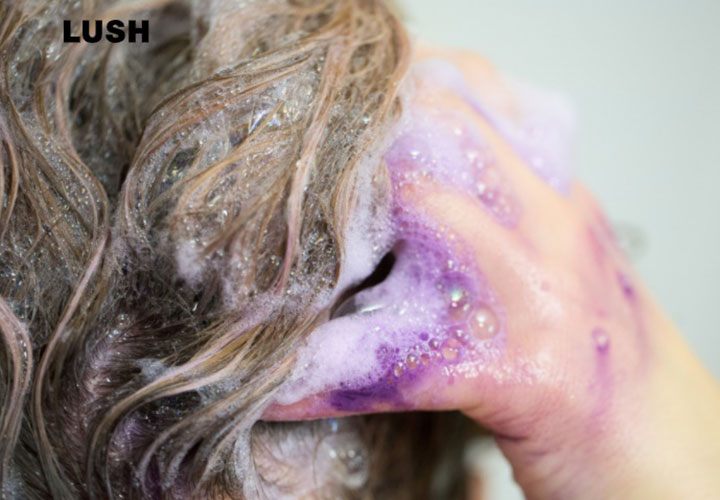 7. Fresh Lime Juice (Citrus aurantifolia) Extra Virgin Coconut Oil (Cocos nucifera), Neroli Oil (Citrus Aurantium Amara), Sicilian Red Mandarin Oil (Citrus nobilis), Vanilla Absolute (Vanilla planifolia), Orange Flower Absolute (Citrus Aurantium Tamara)
All of these ingredients are beneficial for the overall growth of hair and also to eliminate dandruff.
8. *Hydroxycitronellal
It works basically as a fragrance agent. And usually, it is sourced from Lavender.
9. *Limonene and *Linalool
Both the ingredients are widely used in personal care products. These are used as fragrance agents.
10. Alpha-Isomethyl ionone
It is a pale yellow coloured liquid that is widely used as a fragrance ingredient.
12. Perfume
A safe synthetic as per Lush Cosmetic.
Is the Lush Big Shampoo Bar Worth Giving a Shot?
And, that's all this shampoo contains. Well! The formula is filled with scalp-drying ingredients and thus, it is not suitable for people with dry scalp. It would make the situation worse only in dry scalps.
Also, the shampoo contains a number of fragrance agents that is not necessary at all. In fact, the inclusion of Limonene and Linalool is unnecessary too. Altogether, the formulation could have been much better without the said components.
Indeed, it is a popular product but the inclusion of SLS, fragrance agents, and other components make it inept for dry scalp and also not suitable for regular usage.
Honestly, there are many alternative solutions available in the market. Brands like The Body Shop, Giovanni, Avalon Organics, Mill Creek Botanicals, The Herbal Essence )with Real Botanicals), Juicy Chemistry, etc. have formulated a similar range of products that are more effective.
Ingredients of Lush Cucumber Eye Pads
These eye pads are another popular invention of Lush Cosmetics. These eye pads come in biodegradable paper that can be easily composted. Take a look at the ingredients to understand the formulation.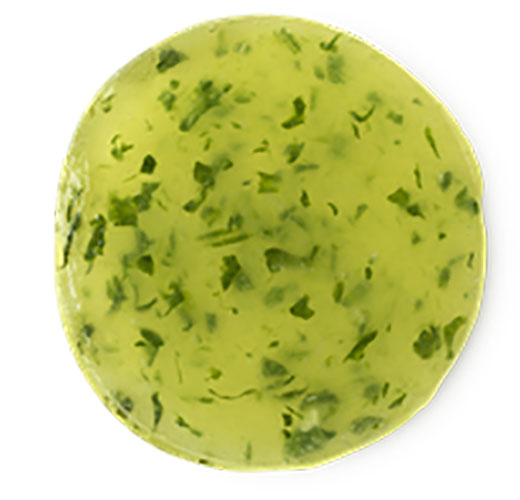 1. Fresh Cucumber Puree (Cucumis sativus)
Cucumber puree is quite soothing for our eye areas.
2. Glycerine
A safe humectant that retains moisture.
3. Water (Aqua)
Water acts as the base to mix the ingredients here.
4. Carrageenan Extract (Chondrus crispus)
Carrageenan is actually an alga that a gelatin-like texture. It is widely used in cosmetics due to its water-binding nature. This algae extract is here to give the eye pads a thick pad-like effect.
Overall, it is amazing to find how nice and short the ingredient list is. This product deserves to be the best-seller. The ingredients are exactly what needed to formulate the eye pads. As no preservative is present here, thus these eye pads should be used within 3 weeks after opening.
Final Thoughts: Yaay or Naay
As you can see, between the two Lush Cosmetics, one is excellent and the other one is a flop. In fact, it would be wrong to generalize the formulations of the shampoo as well.

 Every shampoo comes with different proportions of components. The percentage of surfactant and fragrance ingredients vary from product to product.
It would be safe to state that just like any other cosmetic brand, Lush has its own fair share of products. Some products are quite effective whereas a few are not worth investment.
So, if you are looking for an effective Lush Cosmetics product, just take a glance at the ingredient list of the product.

Do not trust the reviews blindly. The same product has different reaction for different skin or hair type. Not only for Lush Cosmetics, let the ingredient list decide the future of any cosmetic brand. 
And, that's all for today! Make sure you share this article with your friends and family if you find it helpful. Celebrate life; take care.
*In the component list, ingredients written in green are Natural Ingredients. Whereas, the ones written in black are Safe Synthetics. 
#All the images are taken from the Lush Official Site.