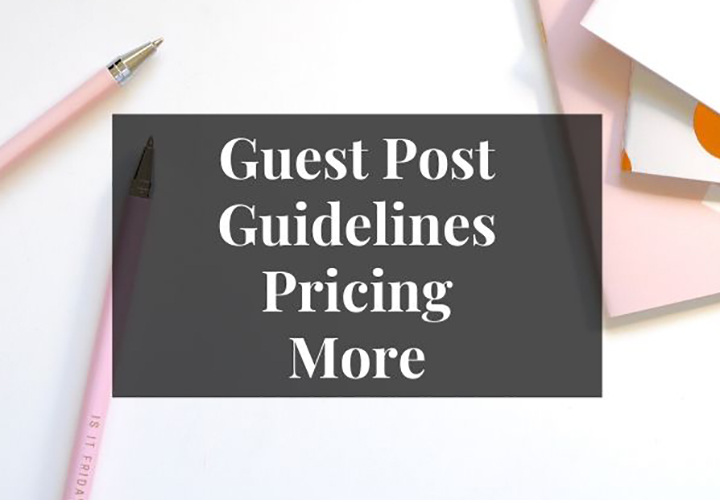 Cosmetics Arena Now Accepts Sponsored Guest Posts
Cosmetics Arena now accepts beauty, fashion and lifestyle related sponsored guest posts from fellow bloggers. We are always looking for fun and interesting articles that our audience would love to read.
We would love to publish your work on our website. If you like to write about fashion or beauty and believe that you can meet the requirements, please submit your article by sending us an email at hello@cosmeticsarenas.com and we will get back to you.
Be sure to check the guidelines below before submitting a post for review.
Perks of Writing a Guest Post on Cosmetics Arena
So, when you sign up as a guest contributor on Cosmetics Arena, you get tons of ideas and key phrases to choose from. Here is a list of perks we offer to our guest authors.
As of May 2021, Cosmetics Arena has a monthly audience of more than 50,000. So, your article can reach a vast audience around the globe.
We would give you a link back to your website.
Your name as an author would be published
Guest Post Submission Guidelines
We accept 100% genuine articles
Rewritten/Copied/Copyrighted/Spinned articles are not accepted on Cosmetics Arena.
Make sure your article is free from Plagiarism and Grammatical errors
Every article we publish must have 1000+ words
Do not bother about the pictures; leave them upon us
Last, but not least, we publish one link per article
Topics We Accept
Currently, we are accepting guest posts on topics like-
Skin Care
DIY
Fashion
Lifestyle
Health Tips
Hair Care
Makeup/Makeup Tutorial
Tips and Tricks
The Price We Charge
Guest article with one backlink is chargeable. For your quote, drop us an email at hello@cosmeticsarenas.com.
Agreement for Guest Posting
Once we publish your article, it would become the property of Cosmetics Arena. The article cannot be published anywhere else.
We have the right to edit errors or tweak sentences (wherever necessary) before publishing the article
A Note: All the submitted articles are thoroughly verified by our editor. In case, the article does not pass the criteria, it would not be published. Upon acceptance, you will be notified via email.
Hey, Congratulations! You have reached the bottom of this page. And that means you want us to go through your brilliant work! Send us your ideas or post; we love to read. Here is our email id: hello@cosmeticsarenas.com
Cheers, 
Team Cosmetics Arena