Hello my dear queens. A very warm welcome to Cosmetics Arena. How are you all? Umm..today I will talk about such a product with which I think very few of you are familiar. Probably I will be the first to review this product. And honestly I feel proud to take the chance.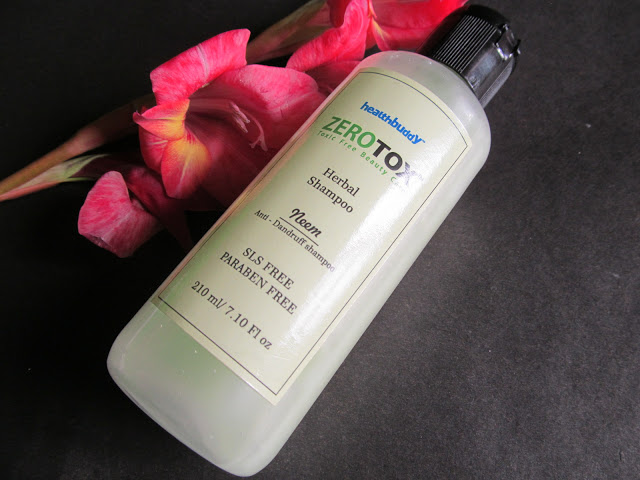 This post is about Healthbuddy Zerotox Handmade Neem Anti dandruff Shampoo. Let us go through the details.


Texture, packaging and my IMPRESSION
The name Zerotox means it is free from toxins like SLS, SLES, Parabens etc. The packaging of this shampoo looks more like Khadis'. Very boring flip packaging. But I must say that I am very very satisfied with this shampoo.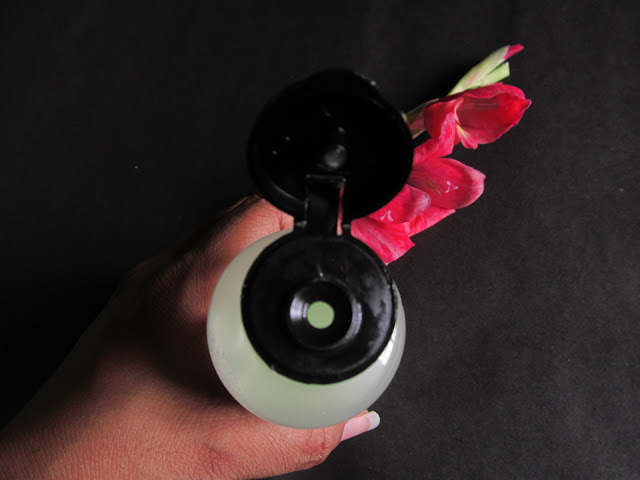 Texture is runny, semi transparent and white in color. I bought this anti dandruff variant because I was seriously going through a difficult phase. My mane was damaged with dandruff and pollution. As I was about to change my shampoo. One of my friends suggested this one. It is also available in Amla Bringaraj variant.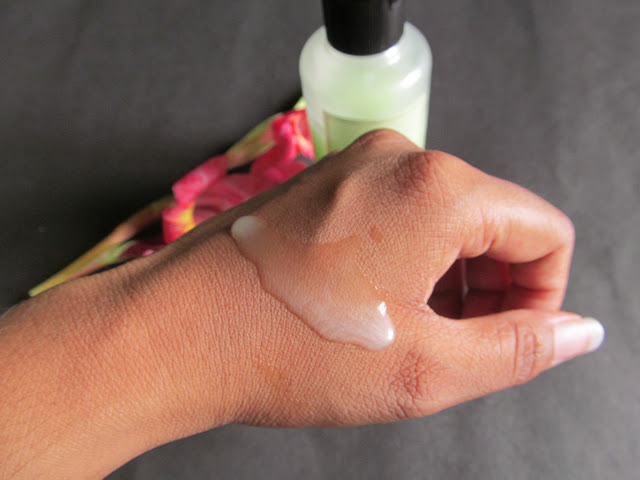 The shampoo gives a cool feeling as soon as apply on hair. It does not irrirate the scalp. I have seen noticeable change in my mane. Dandruff has gone and my hair looks more vibrant now. The overall course of my hair has been changed..😊😊😊
If we look at the ingredients, it will be found that this one contains Hydrolized Keratin. Our hair is composed of Keratin. So, of course we need this. Now a days many companies are infusing their products with Keratin…😊😊
Now, let me sum up the pros and cons.
PROS:


Budget friendly.

Sturdy travel friendly packaging.

SLS and Paraben free.

Enriched with Keratin. 

Reduces dandruff and hairfall significantly. 

Superb smell.

Lathers decently but not like SLS based shampoos.

Does not dry out hair.
CONS:
Like Khadi and Biotique products, this one also has incomplete ingredient list. As per my knowledge, 4 things namely Surfactants, preservatives, emulsifiers and colors are not mentioned. 
Yes I recommend this shampoo. I will definitely buy the amla variant soon when I finish this one. This is a great budget shampoo. It does what it claims. Generally I do not trust products with incomplete ingredient list. But I am truly satisfied with the results.
That's it..take care my sweet hearts..love you all. Enjoy life and celebrate womanhood…😊😊
Thank you for reading. Have you used this product? Please share your valuable experiences here. Love you all..😊