Palmer's Coconut Oil Deep Conditioning Protein Pack: Detailed Review with Ingredient Analysis
As a skincare and haircare enthusiast, I love trying new & unique products. Well! It's true that I do not buy hair masks often; rather, my whole attention is always upon trying out new shampoos.
Rarely, I attempt to try out a readymade hair mask. In fact, the last time, I bought a hair mask was in 2017. Shocking!!! Right?
Actually, for many reasons, I always prefer homemade hair masks.
But, this time, I just wanted to give Palmer's Hair Pack a trial week. At present, the brand has come up with two variants namely Coconut Oil Deep Conditioning Protein Pack and Olive Oil Formula Deep Conditioner Pack.
I went for the first variant. This hair mask is adored by many. So, I found all the valid reasons to go for it.
After giving it two weeks, I am ready with my honest review. And, of course! As always, I have not forgotten to analyze the ingredients as well. So, let's dig deeper.
Basic Details about Palmer's Coconut Oil Deep Conditioning Protein Pack
Price: INR 210 for a 60g pack
Shelf Life: 3 years
Buy From: Amazon
What Does the Brand Claim about Palmer's Coconut Oil Deep Conditioning Protein Pack?
Embrace the ultimate conditioning treatment for your hair. Formulated with coconut oil, coconut milk, keratin, silk protein, vitamin E, and Tahitian Monoi, this deep conditioning hair mask helps to strengthen and protect hair. Get ready to try out the rich and creamy coconut fragrance.
And, guess what! This hair pack is free from Sulfates, Parabens, Mineral Oil, Gluten, MI, Phthalates, and Dyes. Palmer's has used Fair Trade Coconut Oil and natural vitamin E in this pack. So, are you ready?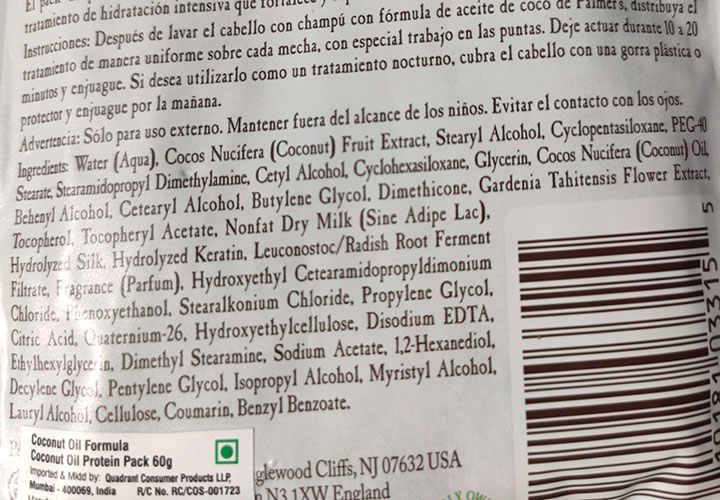 Ingredient Analysis of Palmer's Coconut Oil Deep Conditioning Protein Pack
It's been more than 3 years now that we have been analyzing ingredients in every review here. So, how could this product review be different?
So, are the ingredients safe? How effective the formulation is? Well! Let's find out below.**
But, before we begin the analysis, it is important to tell you that it has more than 35 ingredients. And, the analysis is going to quite lengthy. So, stay tight!
1. Water
The base for any liquid-based product i.e. moisturizer, shampoo, conditioner, hair pack, etc.
2. Cocos Nucifera (Coconut) Fruit Extract
Well! I think that I do not need to assert how beneficial Coconut fruit extract is for hair. Coconut is indeed full of nutrition. But, what I liked the most is that Coconut is right at the second spot. That means the concentration of coconut extract is pretty high in the formula.
3. Stearyl Alcohol
This is a safe component that primarily works as an emulsion stabilizer and also as a fragrance ingredient.
4. Cyclopentasiloxane
It is a safe component that works both as hair and skin conditioning agent.
5. PEG-40 Stearate
This synthetic polymer works as a surfactant and emulsifying agent.
6. Stearamidopropyl Dimethylamine
Indeed, the name sound quite unknown. Well! The first time I found this ingredient was on the label of Rustic Art Charcoal Mint Shampoo. Stearamidopropyl Dimethylamine is quite a strong hair conditioning agent.
7. Cetyl Alcohol
Just like Stearyl Alcohol, this component also works as an emulsion stabilizer and also as a fragrance ingredient.
8. Cyclohexasiloxane
It is actually a silicone-based polymer that works as a hair conditioning agent.
9. Glycerine
This is one of the best natural humectants ever.
10. Cocos Nucifera (Coconut) Oil
Without coconut oil, we cannot imagine hair nourishment.
It is worth mentioning that Palmer's uses fair trade coconut oil. So, they buy the oil by paying fair prices to the producers which is an amazing thing. This is the same reason why I love The Body Shop.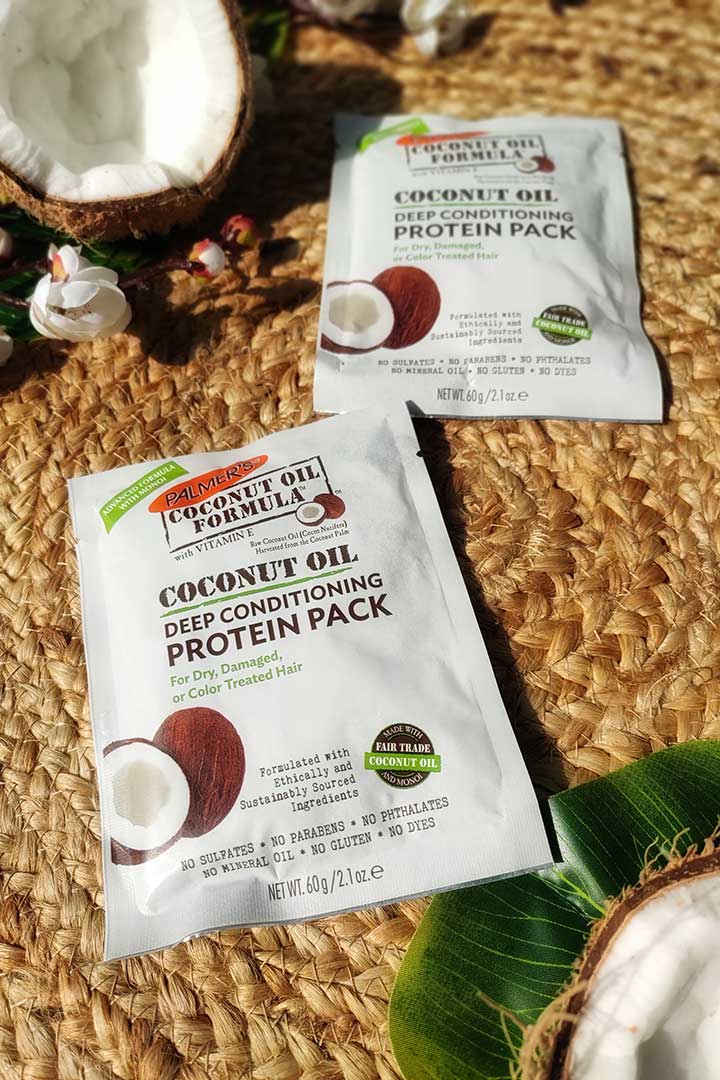 11. Behenyl Alcohol
This is the first time I have come across this component. It primarily works as a viscosity increasing agent.
12. Cetearyl Alcohol
Just like the previous one, this component also works as a viscosity controlling agent.
13. Butylene Glycol
This organic alcohol works as a safe fragrance agent and also as a humectant.
14. Dimethicone
I usually avoid products with Dimethicone which is nothing Silicone as it forms a film on the hair. So, hair appears soft and smooth. I think that the brand could have easily avoided this component.
15. Gardenia Tahitensis Flower Extract
This flower extract has excellent nourishing & rejuvenating properties that can nourish the scalp and also the hair cuticles.
16. Tocopheryl Acetate
Yes! You have guessed it right. This component is nothing but the combination of Acetic Acid and Vitamin E i.e. Tocopherol. And thus, just like these ingredients, it works as an antioxidant and also as a skin conditioning agent.
17. Nonfat Dry Milk (Sine Adipe Lac)
Fro dry and frizzy hair, dry milk works as a saviour. The Lactic Acid in milk works as a mild peeling agent that helps to smoothen hair. It also softens hair. Amazing, isn't it?
18. Hydrolyzed Keratin
Just like milk, Keratin reduces frizz and makes hair smooth & soft. It also helps to protect the hair strands by building a protective layer.
19. Radish Fruit Ferment Filtrate
Not many people are aware of the potent benefits of the radish ferment extract. It helps to condition and moisturize the scalp.
20. Fragrance (Parfum)
Umm! It was totally unnecessary. Products, where perfumes are added, are something I do not like personally. But, the only satisfaction here is that the brand is against Phthalates. So, I guess they have used something safe here!
Phew! We are only half-way through the list. A long one for sure.
21. Hydroxyethyl Cetearamidopropyldimonium Chloride
An Ammonium salt that is absolutely safe for both the human body and also for the environment. Hydroxyethyl Cetearamidopropyldimonium Chloride works as a hair conditioning agent.
22. Phenoxyethanol
One of the most widely used preservatives that are moderately safe.
23. Stearalkonium Chloride
This moderately safe component works as an antistatic agent and also as a weak preservative.
24. Propylene Glycol
This particular chemical component has a tendency to get absorbed by our skin system. And thus, the concentration of this skin condition agent would always be less than 2%.
25. Citric Acid
In personal care products, Citric Acid works as a pH buffered, chelating agent, and also as a scent agent.
26. Quaternium-26
This component works as a film former and also as a hair conditioning agent.
27. Hydroxyethylcellulose
It has a similar functionality just like the previous component.
28. Disodium EDTA
The primary function of this component is to work as a chelating agent. A chelating agent is something that reduces the reactivity of metal ions present (if any) in a formulation.
29. Ethylhexylglycerin
A weak preservative that also functions as a fragrance agent.
30. Dimethyl Stearamine
It works as a hair conditioning agent and also as an antistatic agent.
31. Sodium Acetate
As the name suggests, this is actually a Sodium Salt which is derived from Acetic Acid. Primarily, it works as a buffering agent in cosmetic.
32. 1,2-Hexanediol
This is basically a solvent that is safe to use.
33. Decylene Glycol
A safe skin conditioning agent
34. Pentylene Glycol
Just like the previous ingredient, it is another skin conditioning agent that is rated as safe.
35. Isopropyl Alcohol
Another solvent that also functions as a scent agent and also as a viscosity decreasing agent.
36. Myristyl Alcohol
Safe Fatty alcohol that works as an emulsion stabilizer and also as a skin conditioning component.
37. Lauryl Alcohol
Generally classified as emollient and emulsion stabilizer.
38. Cellulose
Usually found in hair care products, this component helps to form a smooth film on the hair. And thus, hair feels and looks smooth.
39. Coumarin
A moderately safe component that is usually used as a fragrance agent or a masking agent.
40. Benzyl Benzoate
Another moderately safe component that functions as a fragrance agent and also as an antimicrobial agent.
** It is worth sharing that the brand has tweaked the formula a bit in their recent editions. The ingredient list I found on the Super Drug website is pretty different from the one I found on the product itself. All the ingredients mentioned above are just what I found on the product label.
Phew! That was quite a long ingredient list. Overall, there is no doubt that Palmer's has done quite a good job. In some places, I felt the components were not necessary e.g. Perfume, Dimethicone, different variants of alcohol doing almost the same job, etc.
90% of the components are safe and moreover, they have added coconut fruit extract right at the second spot. So, analyzing all of these, I would be happy to rate the ingredients of Palmer's Coconut Oil Deep Conditioning Protein Pack 4 out of 5.
But, is it effective enough? Would it be able to replace my homemade hair masks? Well! Keep on reading to reveal the answers.
Packaging, Texture, and Aroma
As you can see, the product comes in easy-to-tear pouch packages. These types of packages are easy to carry along on any trip.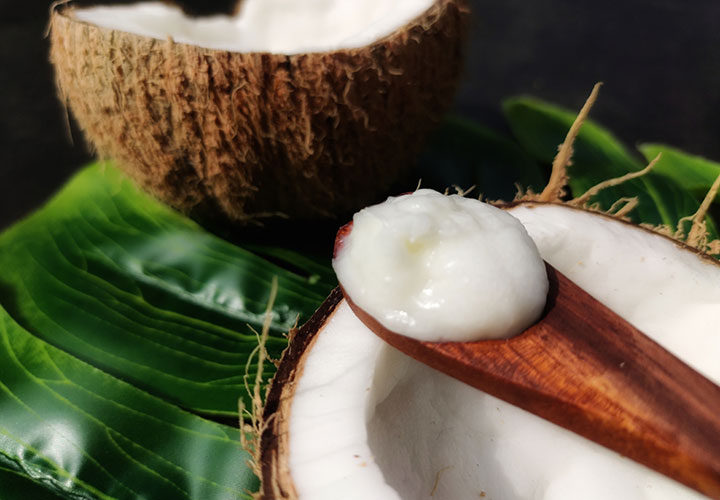 The texture is pretty thick. And, I mean it. It is an absolutely thick hair pack.
The aroma, aah! This is the most delightful thing about the product. If you have ever tried out Pinna Colada beverage or Pinna Colada flavoured product, then you know what I am talking about. With all those coconut extracts and fragrances, this hair pack has got a fine aroma.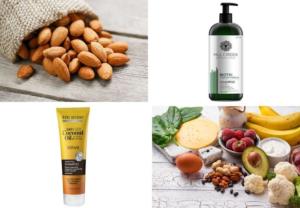 Check out this brilliant compilation of Sulphate free and Paraben free Biotin enriched hair growth shampoos. Know the key to grow your hair like never before.
Read More
My Experience with Palmer's Coconut Oil Deep Conditioning Protein Pack
At first, I thought I would give this product trial for a week but then I extended the period for another week. Well! The longer I use a product, the genuine the review becomes. And, in the past two weeks, I have used this pack 4 times altogether.
As the directions say, I have followed exactly the same procedure. Before shampooing, I have applied this pack on my hair.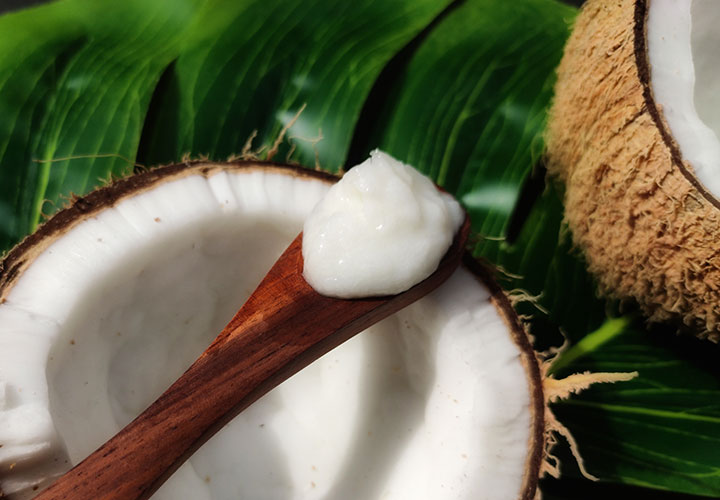 Just as the thumb rule says, I never applied this pack on my scalp. I have always tried covering my hair strands especially the ends which are the most damaged ones.
After keeping the pack intact for 15 minutes, I have shampooed and conditioned my hair.
And, here are the things I observed during that 15 minutes.
The pack becomes stiff after application; the more I rub, the stiffer my hair strands become.
In fact, the situation becomes worse when my hair is dirty
The stiffness goes away when I start pouring water for the shampoo session. But, it requires a bit excess shampoo than regular days to wash off the entire pack.
So, what are the plus and minus points regarding this deep conditioning pack? Let's reveal in brief.
Pros of Palmer's Coconut Oil Protein Pack
Made with natural coconut extracts and vitamin E
90% of the ingredients are safe
The brand uses fair trade coconut oil
The pack comes in a travel-friendly pouch packages
Affordable as pretty small quantity is required for every application. I bought 3 of these, but have finished only one to date. 
Beautiful soothing aroma
Cons of Palmer's Coconut Oil Protein Pack
An excess amount of shampoo is required than other days
The aroma lingers at least for a day
To some people, the aroma might seem overpowering
Hair does not seem much nourished or conditioned as the brand claims
And, that's all for today! I hope you find this review helpful. Don't forget to share it with your friends and family. There goes a lot of effort in ingredient analysis. So, it would mean a lot to me if you share it more and more.
Also, we keep sharing interesting stuff on Instagram. Make sure to follow us there as well. Take care; celebrate life.