Hello sweethearts! Today I am gonna review Juicy Chemistry Ylang Ylang Essential Oil.  I bought it along with several other oils.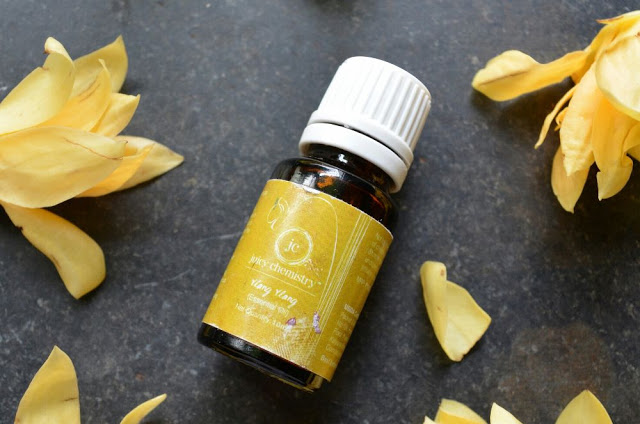 Many of you know that how much I love Juicy Chemistry. The main reason is that they do not shout about organic certificates. Instead they focus more on the purity and quality of their products. I personally trust this brand and have fallen in love with their oils. Now, allow me to share my part of experience with this heavenly oil.
Price: INR 190 for 10ml
Shelf Life: 6 months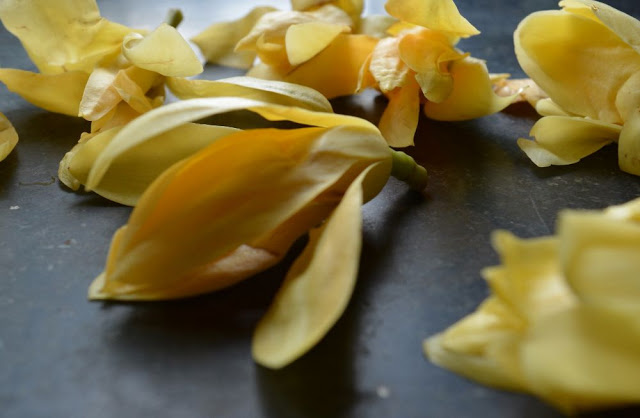 The above picture demonstrates Indian version of Ylang Ylang flower. These flowers are mainly found in Indonesia and its adjacent countries. Benefits of Ylang Ylang oil (pronunced as Ee-lang Ee-lang) are many. I would like to enlist few of them.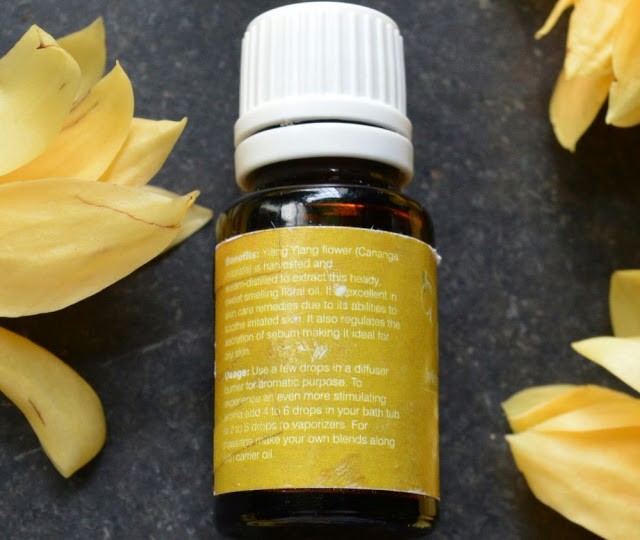 Indonesian people use this sweet floral oil as an Aphrodisiac :P. You hear me right! it is just awesome for newly wed couples. Ahem ahem :P. 

This oil is ideal for oily skin because it controls sebum production and thus prevents acne.

It soothes irritated skin, a perfect choice for this harsh summer.

It is an oil which smells heavenly and can provide instant relaxing effect. 

For its calming effect, it can reduce stress and thus promotes new hair growth. It gives a soothing sensation to the scalp.

Because of its soothing effect, it is an ideal solution for Insomnic people. 

Repairs split ends and conditions hair. 
My Experience with Juicy Chemistry Ylang Ylang Essential Oil
Juicy Chemistry is very careful about their packaging. The nozzle works properly. But because of the glass packaging, it is not suitable for travelling. It has no Colour at all. The texture is really light.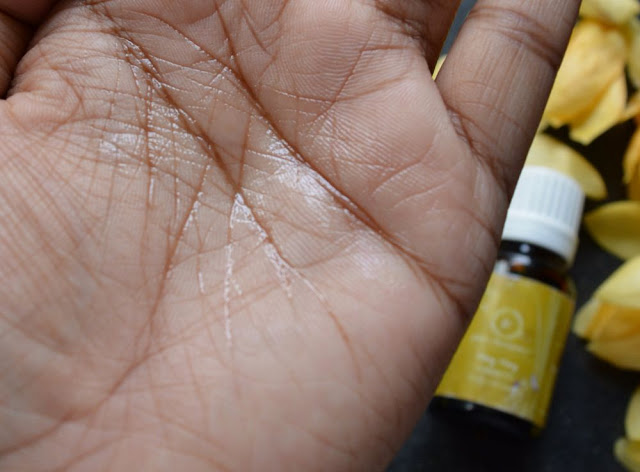 And the aroma! What should I call it. It is floral and superb. Many people find a resemblance of this oil with Jasmine oil. But, honestly I find the aroma completely unique and heavenly.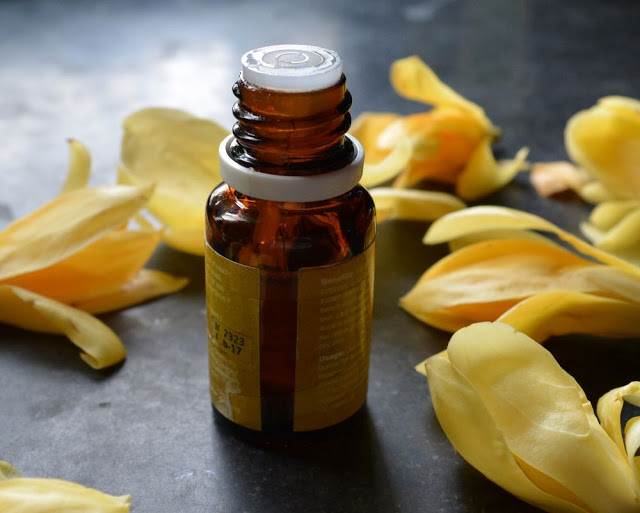 My whole family loves this oil. After a tiring day, when I splash cold water on my face, I just make sure to add Ylang Ylang oil. Trust me dearies! it feels realy soothing and calm.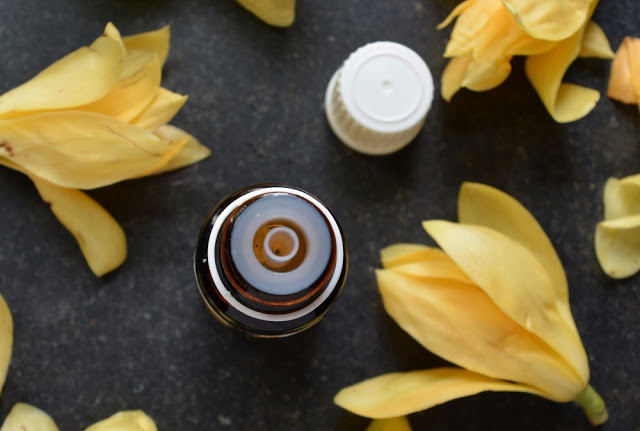 I also put 2 to 3 drops of this oil on my hanky before going out. Whoa! it feels amazing each time whenever I use that hanky to clean my sweaty face. It feels so refreshing that my dad also loves it. It is like conquering the summer :D.
Sometimes, while making my hair oil blend, I add 2 to 3 drops of this oil into the mixture. It gives me a very very sound sleep. I have seen my mom to just sniff the oil and have a deep slumber. Overall, this is a multipurpose floral oil which is my current favourite, infact it will remain always like this.
***CA IMPRESSION: 5/5***
I love the purity of Juicy Chemistry Ylang Ylang Essential oil. It is truly divine. Not only it just smells good, it really works. I would highly recommend this oil to everyone. Its benefits are truly commendable and equally important as Lavender oil is. 

I hope this review helps you. Take care cuties. Love you all a lot. I would come back soon with another review. Till then never forget to celebrate womanhood.  
Thank you for reading. Have you ever used Ylang Ylang Oil? Please share your experiences here. Love you all.