Well! I cannot recall the season clearly when I first discovered the stubborn flakes called "Dandruff". But, surely it's been more than a decade now.
Honestly, I have gone through numerous articles regarding this issue. Apart from all the tips, one this I have clearly understood that every dandruff is different. There is hardly any particular classification.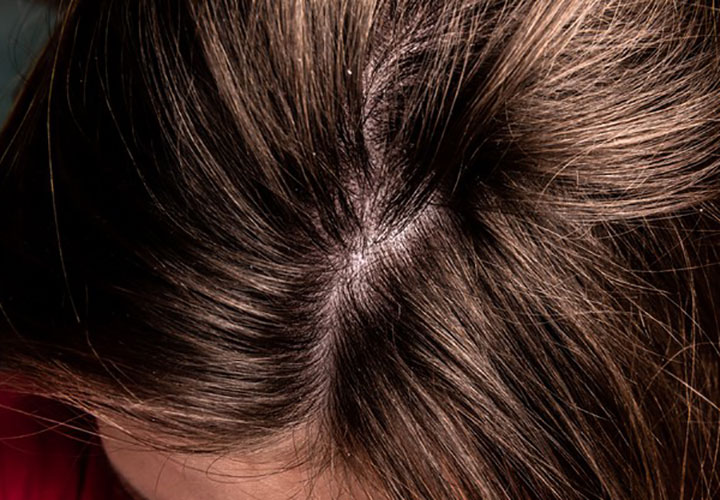 Depending upon the environment and the season, the types change. My dandruff is not messy. Rather, the flakes are quite oily. If I ever mistakenly scratch my scalp, especially during summer, I find a mass of the dandruff flakes in between my nails. Yewww! Of course, I hate that feeling.
People talk about different DIY remedies. Every remedy targets a type of dandruff. I know it sounds strange; but, that's the truth.
Not only remedies but some people also suggest using anti-dandruff shampoos. In the early days when I had zero clue about cosmetic ingredients, I religiously used to apply anti-dandruff shampoos. Occasionally, using an anti-dandruff shampoo is okay.
But, my dandruff problem gives me huge pain round the year. So, using those shampoos twice a week made my hair dry and the situation only got worse. As a whole, the anti-dandruff shampoo trick never worked for me.
Long story short. So, after trying out hundreds of tricks and tips, finally, I have figured out a few things. And, I must say that I can already see visible results.
Let's take a look at 4 such tips that helped me to a great extent to get rid of all those stubborn yucky flakes.
1. Shampoo Before Applying Oil
Trust me! This simple habit has changed my entire scalp profile. Usually, I shampoo twice a week. Generally, I apply oil prior to shampoo. But, in my case, as the duration between two shampoo sessions is quite long, thus, I used to end up oiling my dirty hair.
And, this thing used to aggravate my situation more.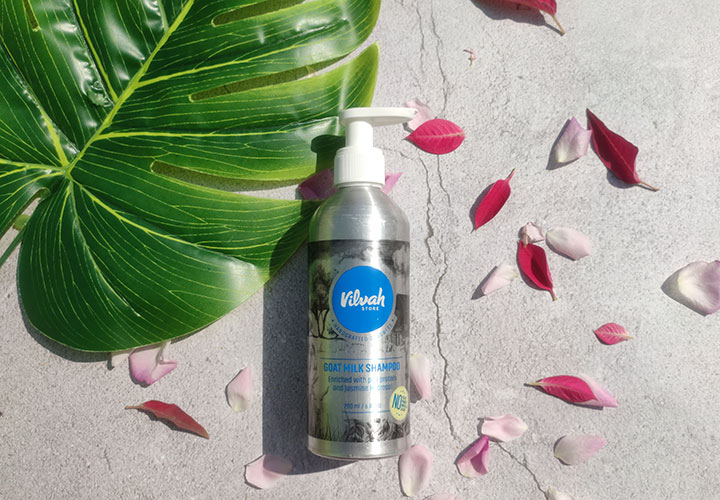 In the past 5 months, I have started doing things the other way. I have stopped applying oil onto the dirty scalp. Here is what I do.
Suppose, I want to oil and wash off my hair on Sunday. And, the last time I shampooed was on Wednesday. I would simply clean my scalp on Saturday evening. After that, I would go for a hot oil massage and keep the hair intact the entire night.
On Sunday, I would wash off my scalp with a sulfate-free mild shampoo. If you want, you can do the hot oil massage on Sunday morning as well. A slight change in routine has definitely improved my scalp condition. The dandruff flakes are significantly less now.
2. The Ever-Green Essential Oil!
There are a number of essential oils that indeed help to reduce the flakes. It was definitely not an easy task for me to choose the right one. Some essential oils like Rosemary Oil, Lavender Oil, etc. are excessively pricey.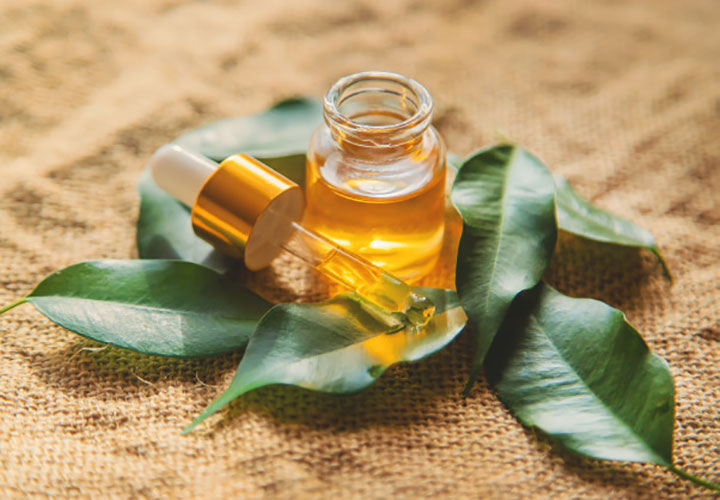 So, I tried to draw a balance between price and quality. I aimed at Tea Tree Oil. Not only Tea Tree Oil is remarkable against dandruff but is also an inexpensive one among its peers.
After wash off, I apply 2 drops at a time on every dandruff prone areas of my scalp. Indeed, it is a lot of hard work, especially after every shampoo session. But, this small tip has reduced my flakes to a great extent.t
Not only for treating dandruff, but this essential oil is also pretty beneficial for hair growth.
3. A Monthly Heavy-Duty Wash Off 
I have noticed that dandruff flakes increase if my hair is not properly cleaned. As my working environment is pretty harsh, so I always make sure that my scalp is properly cleaned.
Undoubtedly, mild shampoos are excellent but a heavy-duty wash off is necessary too. To ensure ultimate cleaning, I use a pH balanced clarifying shampoo.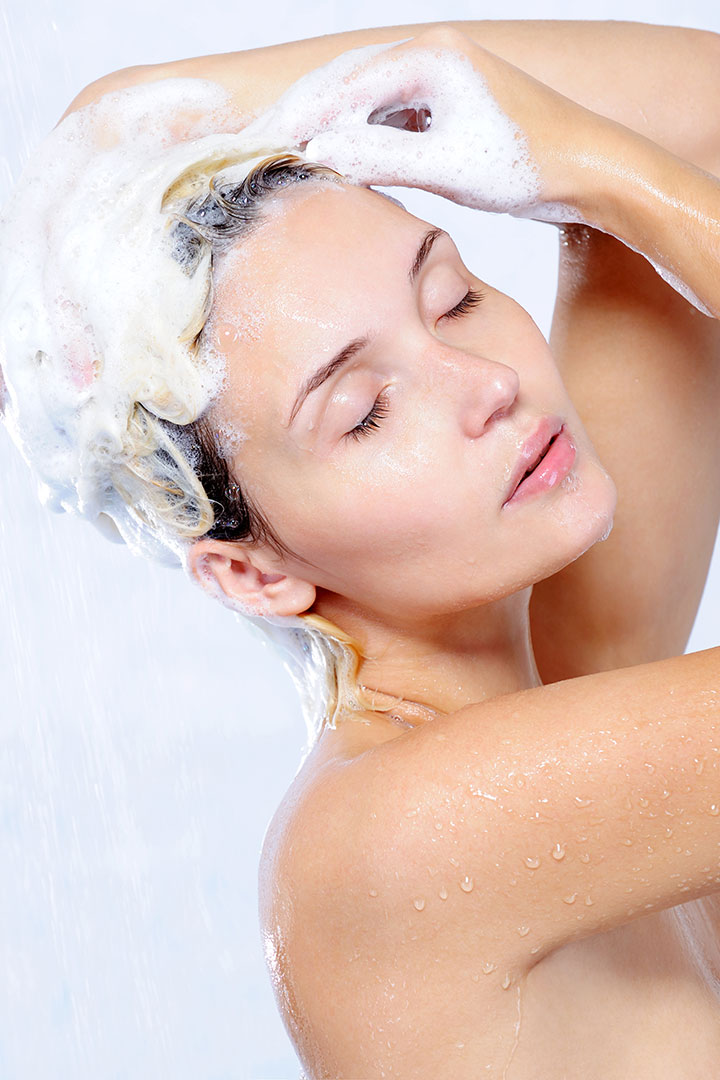 Clarifying shampoos take out every last bit of dirt and pollutants from the scalp & the length.
But, these shampoos make hair dry and frizzy. So, I use my clarifying shampoo once a month only. There are a number of brands that bottle up clarifying shampoos.
Among those, I prefer Avalon Organics always. The brand boasts of amazing ingredients and formulations.
If you find the shampoo expensive, you can use any shampoo that has a number of strong surfactants. The choice is yours.
4. The Use & Throw Hair Cap
I was introduced to these caps during Covid-19 only. Indeed, it helped everyone to protect the hair from the deadly virus. I bought a bunch of these caps.
Well! Corona situation is definitely under control now. But, a few of these hair caps have remained intact and still comes handy. Whenever I step outside, I wear the cap and throw it out once I come back home.
Guess what! This has helped me a lot to get rid of dandruff. Because of the cap, my hair becomes less dirty even after 3 days. And, it stays dandruff free.
Final Thoughts
All of these tricks have definitely helped me a lot for sure. And, I can hardly see any flakes these days. Whenever I find even a tiny flake, I immediately apply 2-3 drops of Tea Tree Oil on that area.
It is not possible to remove dandruff forever. But, it can be controlled and curbed to a huge extent. All of these tips have been derived from my personal experience and work amazingly.
Talking about the mild shampoo, at present, I am using Vilvah Goat Milk Shampoo and I am pretty happy with it. But, it is not necessary that you need to purchase this too.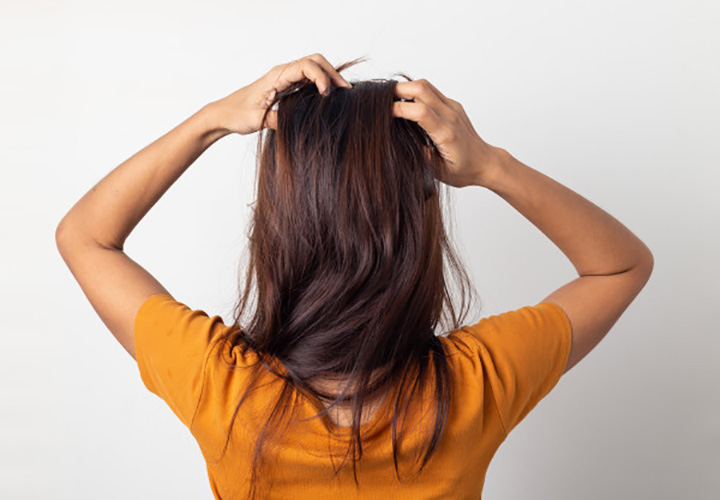 All you need is to choose the right product. As I always say, read the ingredients before you buy anything. I believe that all these tips collectively would improve your scalp profile the same way it did to me.
That's all for today! If you find this article helpful, make sure to share with your friends and family. Also, follow us on our official Instagram handle for more such interesting stuff. Take care; celebrate life.