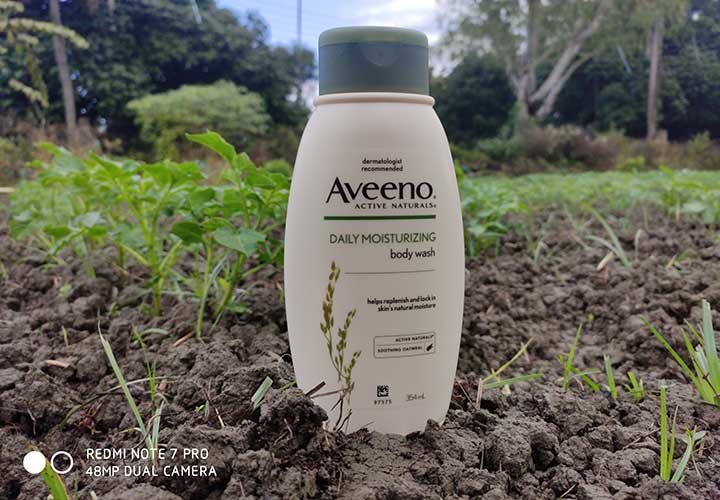 |Aveeno Daily Moisturizing Body Wash Review|
When cold season rings its bell, our skin demands more and more moisture. A moisturizing body lotion is not enough in winter; skin demands moisture from everywhere e.g. foundation, body wash, etc. As a dry skin person, I make sure to always use a moisturizing body wash. Aveeno is such a brand that I was eyeing to try since its official entry in India through Nykaa. And, I got my opportunity as well. So, recently I have bought Aveeno Active Naturals Moisturizing Body Wash and also Aveeno Active Naturals Moisturizing Lotion. And after trying out for about a week, here I am going to present my take on Aveeno Daily Moisturizing Body Wash.
Basic Details about Aveeno Daily Moisturizing Body Wash
Price: INR 650 for 354ml
Shelf Life: 3 years
Buy From: Nykaa
What Does the Brand Claim about Aveeno Daily Moisturizing Body Wash?
Aveeno Moisturizing Body Wash cleanses and also moisturizes your skin every time you shower. The colloidal Oatmeal, all the natural oils, and emollients are combined in this breakthrough formula in order to retain moisture into the skin. Skin feels soothed out, fresh, and smoother. This dye-free and soap-free body wash is ideal for even sensitive skin people.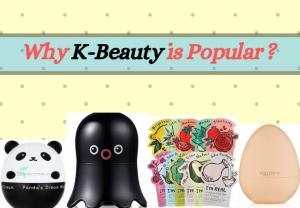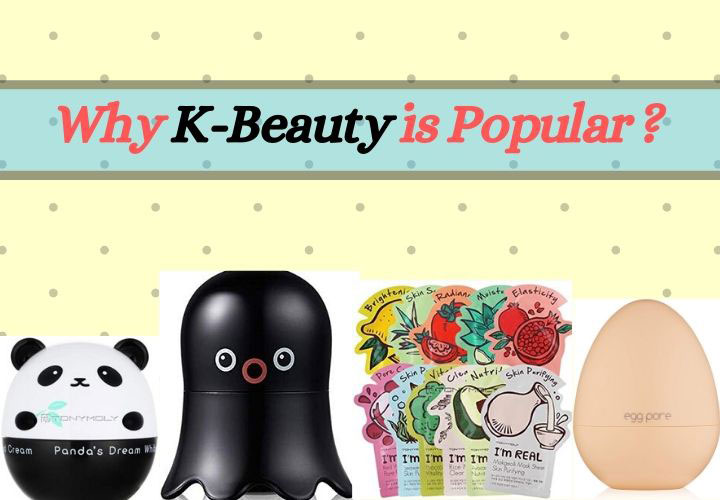 It's been long since K-Beauty has become popular. Do you want to find out the reasons why K-Beauty is popular worldwide? Well! Dive in,
Read More
Ingredient Analysis of Aveeno Daily Moisturizing Body Wash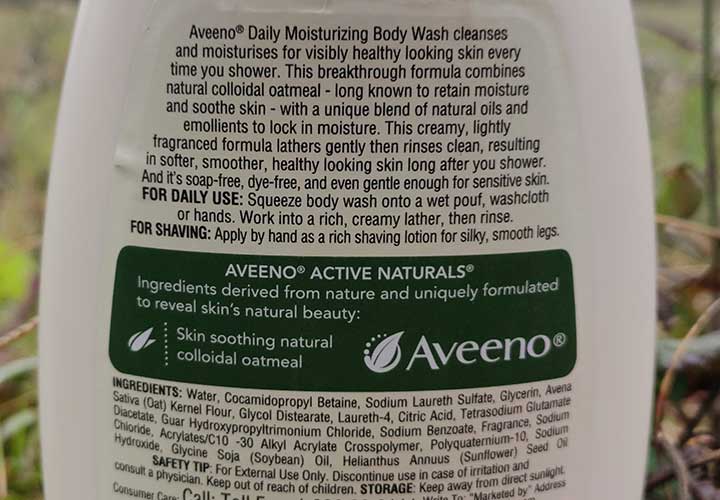 Aveeno is one of the most popular drugstore brands of US. And thus, in order to make the products cost-effective, the formulations have been manufactured mostly as sulphate based. In fact, I knew this fact way before I purchased this one. Moreover, there is hardly anything extraordinary in the component list. The ingredients are widely used in commercial cosmetics and mostly, are not safe. With this long intro, let's begin our analysis of the components.
1. Water
The base of any liquid-based product
2. Cocamidopropyl Betaine
A moderately hazardous surfactant that is widely used in cosmetics
3. Sodium Laureth Sulfate
A heavily used surfactant in industries. It is also moderately safe.
4. Glycerine
A humectant that retains moisture onto the skin surface.
5. Oat Kernel Flour
It can soak the excess oil from the skin and also is a great exfoliator. I have used an Oats Almond Cleanser and thus, I can vouch for this component.
6. Glycol Distearate
According to EWG, this naturally occurring fatty acid is a safe skin conditioning agent that is also used as a viscosity controlling agent.
7. Laureth-4
A synthetic polymer which is moderately safe. It functions as a surfactant and also as an emulsifying agent.
8. Citric Acid
Citric Acid is actually a chelating agent but it can be used in a number of ways.
9. Tetrasodium Glutamate Diacetate
It is a safe synthetic chelating agent
10. Guar Hydroxypropyltromonium Chloride
A safe derivative of Guar gum that is used as a viscosity-increasing agent.
11. Sodium Benzoate
Basically used in foods and also in cosmetics; this is a moderately safe preservative that is also used as a fragrance ingredient.
12. Fragrance
I wonder why the brand didn't want to disclose the type of fragrance it has used in the Aveeno Body Wash. I can only hope that it is not Phthalates.
13. Sodium Chloride
Sodium Chloride is used in cosmetic to increase the thickness of the watery part of the formulation. Well! It is absolutely safe.
14. Acrylate/C10-30 Alkyl Acrylate
Crosspolymer
A safe component that is generally used as a viscosity increasing agent.
15. Polyquaternium-10
It is an anti-static agent that is also a hair fixative and also a film former.
16. Sodium Hydroxide
This moderately safe ingredient is used mainly to hold the pH value of the cosmetic.
17. Soybean Oil
An amazing skin-conditioning agent that is also a great antioxidant.
18. Sunflower Seed Oil
We all know how enriched this component is. Vitamin E is found in abundance here. Although the quantity of Sunflower Seed Oil used here is not much, yet it feels good to see the name in the list.
Well! If I talk about the components overall, then it definitely doesn't feel like an amazing formulation. But, keeping in mind that it is a drugstore product, where the brand always tries to make the components cost-effective, I do not have much complain. I would like to rate Aveeno Daily Moisturizing Body Wash 4.2 out of 5 for its components solely.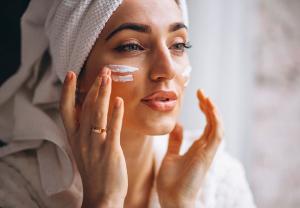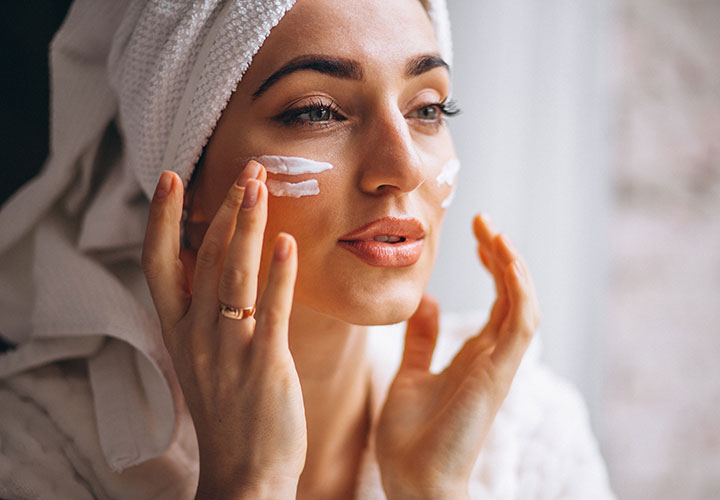 Know how to choose the best face wash as per your skin type, This is an ultimate beauty 101 that is going to blow your mind.
Read More
Packaging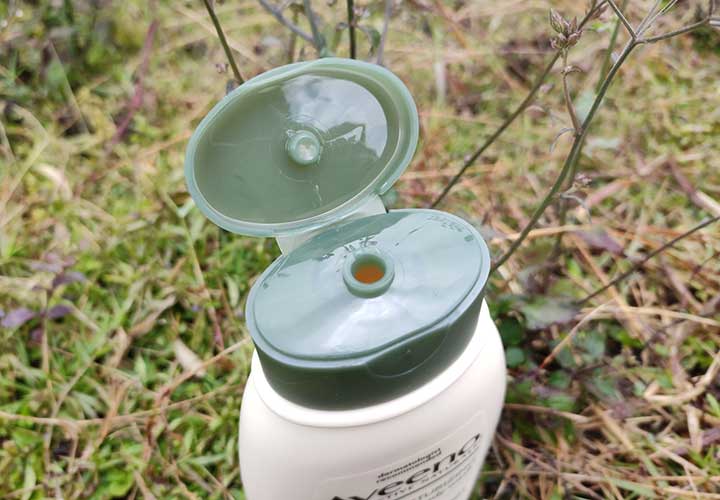 I love how neat and compact the packaging is. The entire bottle is made of plastic. The green coloured plastic cap encloses tightly. The bottle is bulky and thus, not perfect for travels and tours.
Texture and Aroma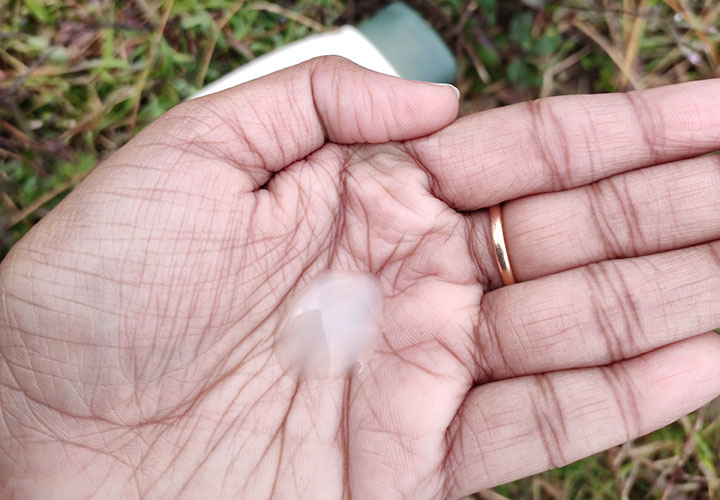 It is quite thick in texture. Just like the picture, the creamy body wash is off white in colour.
The aroma is beautiful; it is quite refreshing. I love how my washroom smells every time I come out of the place.
Directions to Use Aveeno Daily Moisturizing Body Wash

Wet your loofah
Take a coin-sized amount of body wash on the loofah; it is perfect for the lather
Scrub your body properly
Wash off afterwards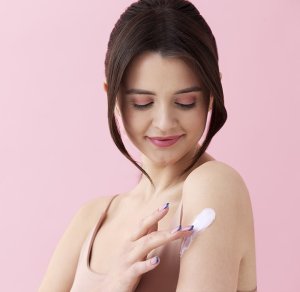 This winter, let your skin talk. Hydrate, nourish, and moisturize your skin with our compilation of the best body lotion for Indian winter.
Read More
My Experience with Aveeno Daily Moisturizing Body Wash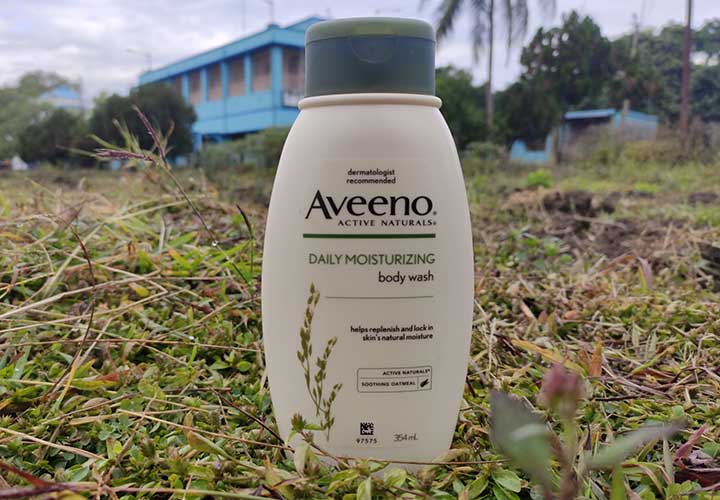 The body wash produces the right amount of lather because of the presence of SLS and Cocamidopropyl Betaine. I simply love how smoothly it cleanses my skin. Skin feels squeaky clean and also smooth. The oatmeal is indeed present in the formulation in high quantity. You can feel how rich the creaminess is. Drugstore body washes are generally quite drying. But Aveeno Body Wash is quite an exception. Overall, I genuinely loved this body wash. Now, it is time to cover up a few questionnaires that you might want to ask.
Do I Need Body Lotion Afterwards?

Well! Aveeno Body Wash is indeed hydrating to the skin but it does not hydrate skin for long. It is always advisable to follow up with moisturizing body lotion after you use this body wash.

I have Sensitive Skin; can I use it?

Of course, you can! Most of the ingredients are commonly found in any drugstore shampoo. No matter, what type of skin you have, you can always use it.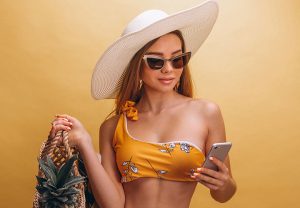 Are you looking for easy tips to get naturally glowing skin? Check out these to get the skin that you have always dreamt of.
Read More
Pros of Aveeno Daily Moisturizing Body Wash
Affordable
Huge quantity
A small amount you need to clean the entire body
Enriched with Oatmeal, Sun Flower Oil, and Soybean Oil
Cleanses thoroughly
Soothes and smoothes out skin
Cons of Aveeno Daily Moisturizing Body Wash
Bulky packaging; not suitable for travel purpose
Some components are pretty hazardous for the environment and also for the human body
It contains Soy; so, people with Soy Allergy must avoid this product
And, that's all for today. I hope you like the review. Don't forget to Subscribe to Cosmetic Arena as I keep coming with review posts and interesting articles every now and then. Take care; celebrate life the way you want to.