Best Body Lotions for Winter in India
Hey angels! This is November and winter has already started ringing its bell. No matter what your skin type is, body lotion becomes essential during this season every year. I barely talk about season based skincare and hair care.
But, this year I have decided to start a dedicated column where I will talk about winter-based skincare and hair care products.
I would also share tips to take care of your skin and hair during this season. So, without further delay, let's talk about the 8 best body lotions for winter in India which are the best out there.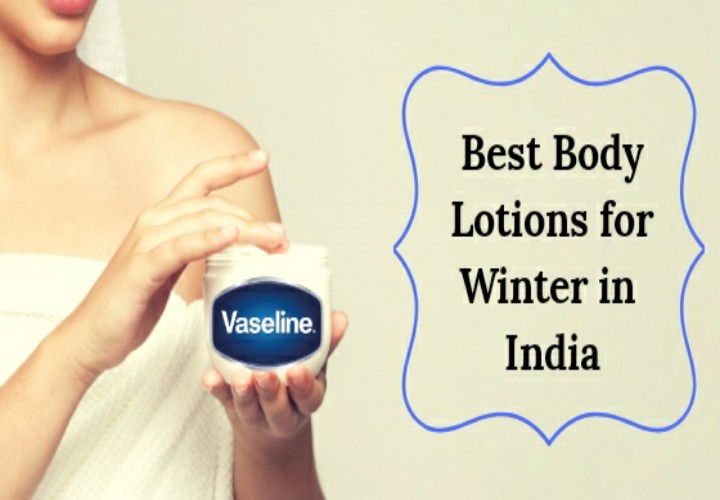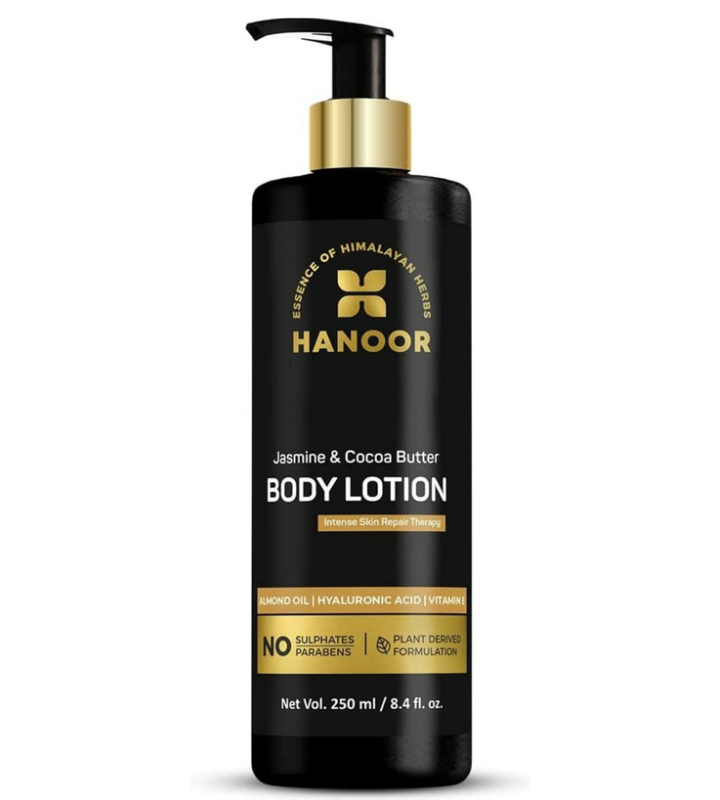 Courtesy of Brand
Shop Now!
It is quite a new launch in the market but already is becoming pretty popular. The body lotion is rich in Jasmine Flower Extract, Cocoa Butter, Almond Oil, Aoe Vera Gel, Vitamin E & Vitamin B5, and Hyaluronic Acid.
All of these skin-loving ingredients hydrate the skin and imparts a healthy glow from inside. Regular application also helps to reduce the apprearance of fine lines due to severe dryness.
As a whole, Hanoor Body Lotion is perfect and one of the best winter body lotion in India.
2. Vaseline Intensive Care Cocoa Glow Body Lotion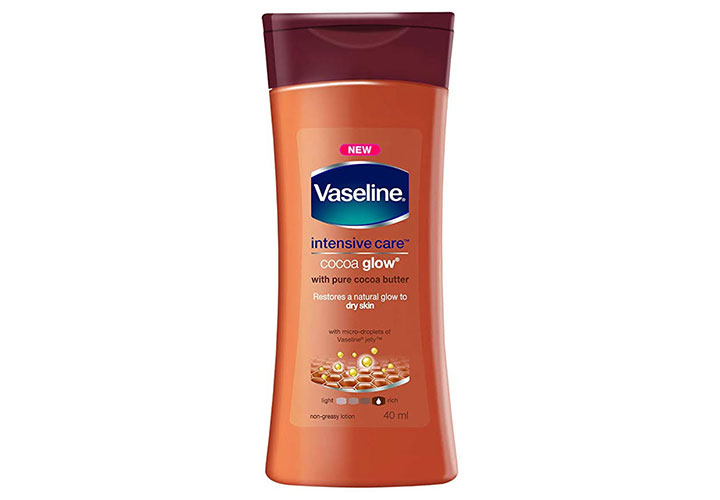 Courtesy of Brand
Shop Now!
Well! I believe that this is one such body lotion that hardly needs any introduction. I am literally a sucker of anything and everything cocoa.
My relationship with this body lotion is quite old. Since its inception, I am in love with its formulation. It is rich, thick, and has a divine cocoa smell.
It keeps skin moisturised for a long time; at least 7 to 8 hours. I have found everything positive about this body lotion. But people with oily skin might find this body lotion on the heavier side. Overall, this is one of the best body lotions for winter in India.
3. St. Ives Naturally Soothing Oatmeal & Shea Butter Body Lotion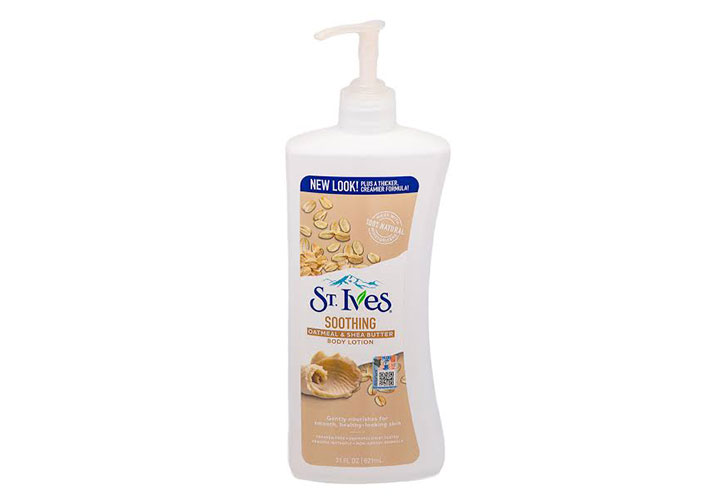 Courtesy of Brand
Shop Now!
St. Ives products have rarely disappointed me and this body lotion is one of the gems. Enriched with Shea butter and Oatmeal, this body lotion can do wonders for dry skin especially during winter in India. Unlike the previous one, this body lotion is not much thick.
So, both dry and oily skin beauties can use this body lotion comfortably. The quick absorption formula stays for pretty long onto the skin surface.
The bottle is pretty huge; so, you can easily expect amazing protection the entire winter. The body lotion is absolutely amazing and thus, I feel glad to enlist it among the best body lotions for winter in India.
4. Nivea Nourishing Body Milk with Deep Moisture Serum Almond Oil
Courtesy of Brand
Shop Now!
Both Nivea and Vaseline are brands that have a number of body lotions. Each formulation is unique. This is the one that I trust the most among all the variants.
It is enriched with Almond Oil. The formulation is not at all thick. Once applied, the moisture stays locked for at least 8 hours which is pretty commendable.
If you are looking for a commercial body lotion that truly stands for its claim, then this is one of the best body lotions for winter in India. Just go for it!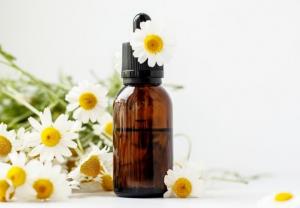 Know about the best organic skincare brands in India that everyone must give a try at least once. Have a look!
Read More
5. Aveeno

Daily Moisturizing Lotion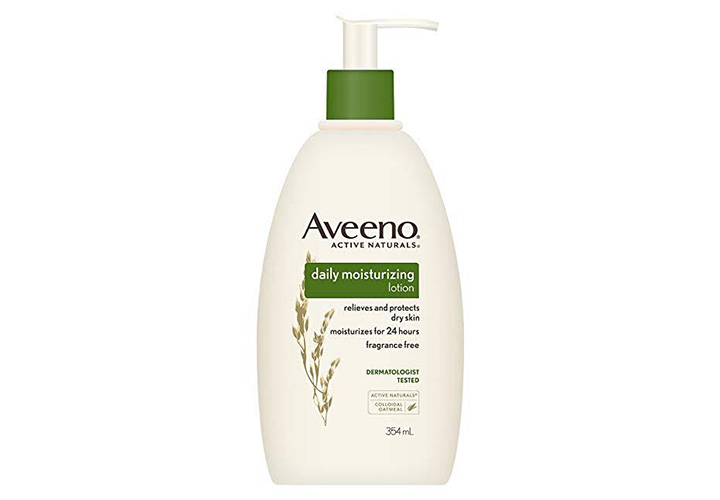 Courtesy of Brand
Shop Now!
I must agree that this body lotion is on the higher side of the price tag. But trust me! If you are someone who has severe dry skin, then this moisturising lotion is absolutely unbeatable.
Aveeno is not only the top brand in the US but also one of the most trusted brands among dermatologists just like Cetaphil.
The oatmeal formula is perfect for dry skin and eczema-prone skin beauties. The formula absorbs quickly and is devoid of any fragrance. this winter gets ready to give your skin a unique formulation that has the ability to lock the moisture for a long time.
6. Vaseline Intensive Care Deep Restore Body Lotion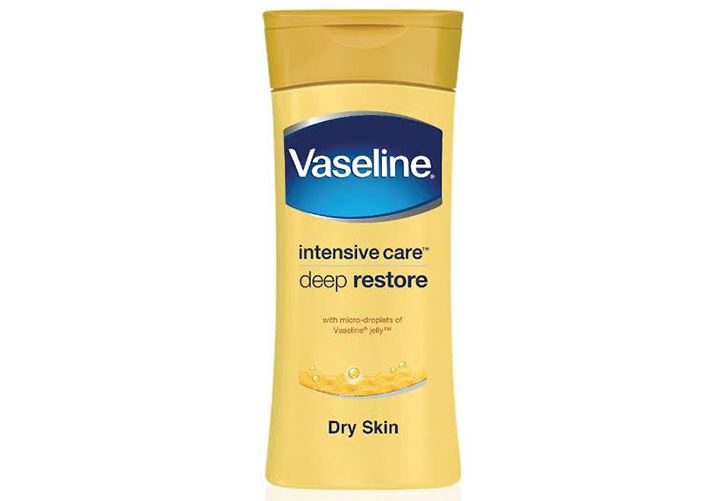 Courtesy of Brand
Shop Now!
Well! I could have chosen some other brands too instead of this one as Vaseline has already been enlisted here.
But, I have spent a number of amazing moments with this body lotion that I could not resist. Oat and Soybean Oil make this body lotion one of the best out there.
It is a saviour for dry skin beauties. This body lotion not only keeps skin moisturised for a long time but the fragrance is heavenly too. Overall, it deserves to be one of the best body lotions for winter in India.
7. Coco Soul Nourishing Body Lotion With Virgin Coconut Oil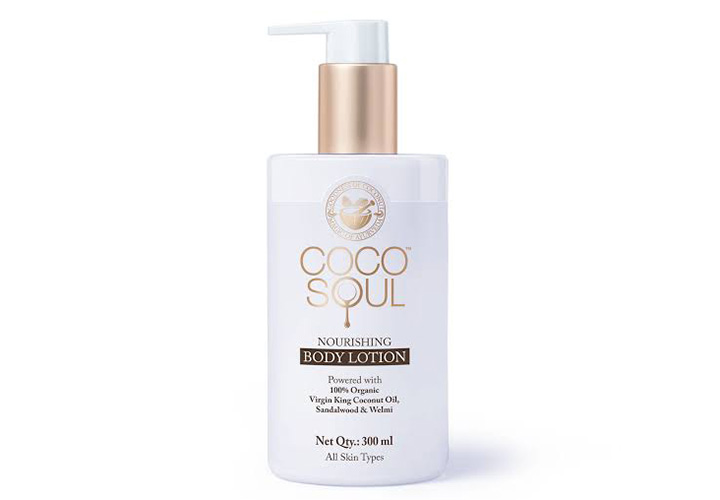 Courtesy of Brand
Shop Now!
Coco Soul might sound like a new brand but it has already garnered loads of accolades. Anyone who is a big fan of coconut is going to love this body lotion.
The divine coconutty smell is perfect for even sensitive nose people. Quick absorption is one of the biggest advantages of this lotion.
Coco Soul products are free from Parabens and Mineral Oil which is indeed a great relief. This winter, give a try to this hydrating formula. Well! The price is definitely pretty high but if you are particular about the ingredients that you put on your skin, then this lotion can be your winter bestie.
8. Love Beauty & Planet Murumuru Butter and Rose Body Lotion