|| Nivea Milk Delights Face Wash Moisturizing Honey Review ||
Hello, my gorgeous Angels! So, recently Nivea launched four variants of face washes namely Nivea Milk Delights Moisturizing Honey Face Wash, Nivea Milk Delights Precious Saffron Face Wash, Nivea Milk Delights Fine Gramflour Face Wash, and Nivea Milk Delights Caring Rosewater Face Wash. All the products were launched online through Flipkart. I bought the moisturizing honey one. Well! This variant is meant for the dry skin people and I have super-duper dry skin. Honestly, Nivea has tried to do something unique this time which is indeed praisable. Let's give you a detailed insight on Nivea Milk Delights Moisturizing Honey Face Wash including an ingredient analysis.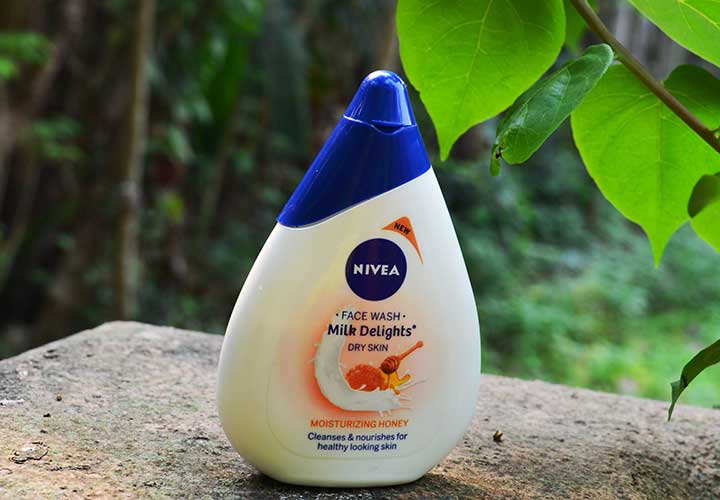 Basic Information about 
Nivea Milk Delights Moisturizing Honey Face Wash:
Price: INR 85/INR 165 for 50ml/100ml
Shelf Life: 2 years
Buy From: Amazon, Nykaa, Flipkart
What Does the Brand Claim about Nivea Milk Delights Moisturizing Honey Face Wash?
We are delighted to present you with new Nivea Milk Delights Face Wash which has the goodness of milk proteins and moisturizing honey. This refreshing formula is specially crafted for dry-skin people.  It is a gentle-cleanser and helps in removing all types of impurities and leaves a soft, smooth, and healthy skin behind. It maintains the natural moisture balance of the skin and prevents the skin from being dried out.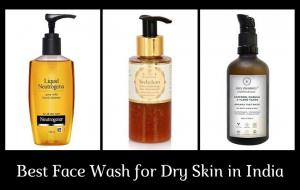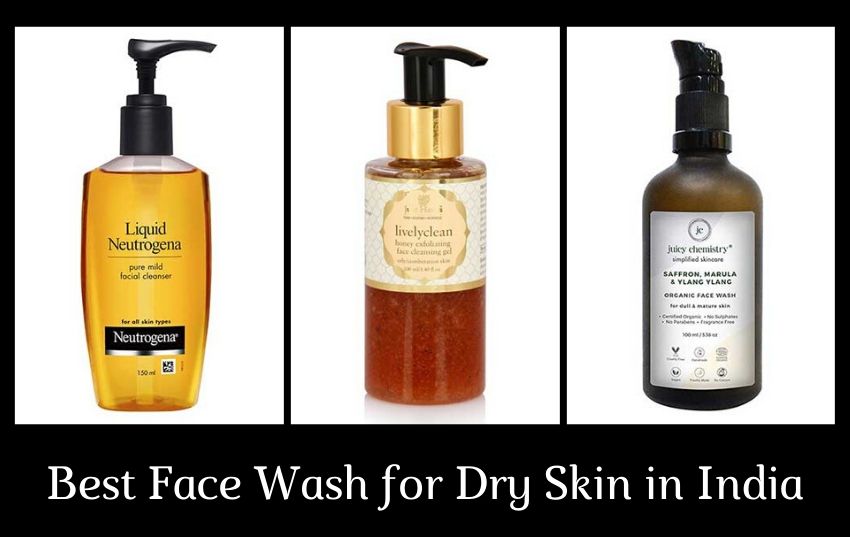 If you are looking for the best face wash for dry skin in India, then this compilation would surely be your great friend. Take a look.
Read More
Ingredient Analysis of Nivea Milk Delights Moisturizing Honey Face Wash: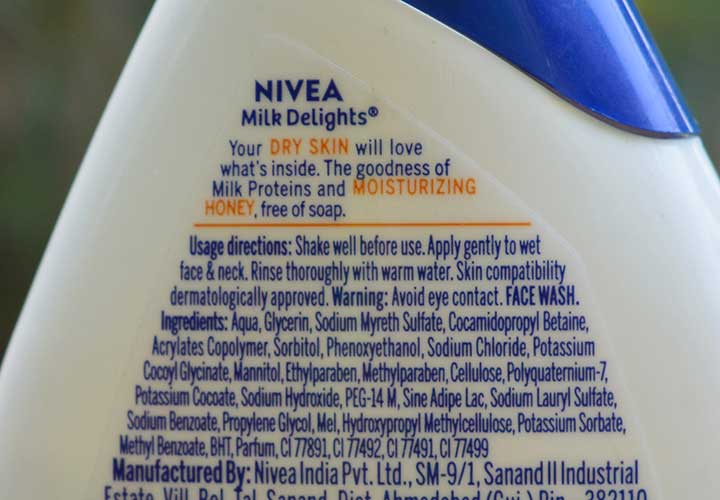 Alright! So, here comes the most interesting part of a cosmetic review. Many of you know that I love analyzing the ingredients of cosmetics. It gives me a detailed idea about the product. Honestly, it's been long since I have been reading and analyzing the components of cosmetics. And, I believe that a review is incomplete without this part. So, when I went through the components of Nivea Milk Delights Moisturizing Honey Face Wash, I felt that the formulation is a bit different from many commercial face washes. Let's analyze to give you a detailed insight.
Aqua: Of course! A liquid face wash is incomplete without the base material which is nothing but water.
Sodium Myreth Sulphate: Honestly! I was expecting SLS or SLES in the second place because this is what commercial brands do; they add SLS as surfactants because these are inexpensive. This component is a safe cleansing agent or surfactant. Indeed a brilliant job is done by Nivea.
Cocamidopropyl Betaine: A moderately hazardous surfactant that is usually used in almost all types of commercial and non-commercial face washes.
Acrylates Copolymer: It is a low hazardous non-surfactant component that is used as a film-former in cosmetics. Basically, it protects the skin, hair, and body from the humidity.
Sorbitol: It is an almost safe fragrance ingredient which is also used as a skin conditioning agent (humectant).
Phenoxyethanol: According to EWG, it is low to a moderately hazardous preservative which also functions as a fragrance component.
Sodium Chloride: Of course! This is our common table salt; you might be wondering that what is the function of salt in cosmetics. Well! Salt works as a thickener so it just binds the formula. Brilliant, right?
Potassium Cocoyl Glycinate: It is a safe component; generally, used as a hair conditioning agent and also as surfactants.
Mannitol: It basically works as a binder in a formulation. This component is absolutely safe. It helps the skin to lock the moisture inside so that skin does not feel dry.
Ethylparaben and Methylparaben: Of course! Both of these are notorious preservatives. And, there is nothing unusual. At least, I did not find anything unusual when I saw their names in the formulation. It is a commercial face wash as you might have already understood. And, it has never said that the formula is paraben-free. But, I believe that a better job could have been done as now, there are other alternatives too.
Cellulose: Absolutely safe in a formulation. It has moisturizing properties and works as a product stabilizer in a formula.
Polyquaternium-7: It is low to a moderately hazardous component which is generally used as a film forming agent in a cosmetic.
Potassium Cocoate: This is actually a potassium salt of Coconut Acid. I was happy to find the name of this absolutely safe surfactant. Great job is done by Nivea.
Sodium Hydroxide: Generally it is used in a low quantity to maintain the pH level of a cosmetic. It is absolutely safe.
PEG-14 M: This component is low to a moderately hazardous component that works generally as a binder in a formulation.
Sine Adipe Lac: Whoa! This was new to me. I must admit that I have never heard of this component. A little bit of research told me that it is a safe skin conditioning agent that can moisturize, soften, and lighten the tone of the skin. Well! With a bit more research, I came to know that Sine Adipe Lac is another name of non-fat dry milk. Interesting, isn't it?
Sodium Lauryl Sulfate: Of course! It is the infamous SLS that works as a strong surfactant. Honestly, for a moment I felt that this product is SLS free when I saw the name of Sodium Myreth Sulfate. But, alas!
Sodium Benzoate: It is a widely popular preservative that is not much safe.
Propylene Glycol: Usually works as a humectant in cosmetics. It helps in restoring suppleness.
Mel: Oh my goodness! This component is extracted from honey. Unbelievable because I have heard the term 'Mel' for the first time ever. Mel nourishes, soothes, softens, and moisturizes the skin.
Hydroxypropyl Methylcellulose: FDA approved component which works as a binder, viscosity enhancer, emulsion stabilizer, and also as an adhesive in cosmetics.
Potassium Sorbate: This is a popular preservative for sure which is low to a moderately hazardous component.
Methyl Benzoate: Generally, used as a fragrance component and preservative.
BHT: ButylateH hydroxytoluene or BHT is a popular preservative.  It is often associated with organ system toxicity.
Parfum: Oh god! Another hazardous component; moreover, they have not mentioned the name directly. If it is a phthalate, then I would be extremely disappointed.
CI 77891: It is basically Titanium  Dioxide which is often associated with Cancer. It is widely used in sunscreens as it has UV ray absorbing ability.
CI 77492: A colourant which is known as Iron Oxide is yellow in colour.
CI 77491: It is a synthetic red Iron Oxide.
CI 77499: This is black Iron Oxide.
Well! Honestly, I felt that Nivia could have done a better job this time. But, with the addition of some popularly hazardous components, I would not call it a gentle formulation anymore. But, I must admit at the same time that Nivea has done a pretty good job in creating such formula. For a commercial brand, I feel that this was a much risky step. Overall, Nivea Milk Delights Moisturizing Honey Face Washrves a straight 4 out 5 for its components.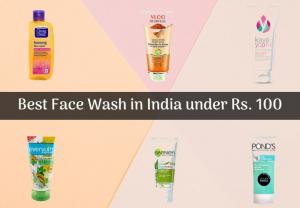 Who doesn't love an affordable face wash? Check out the list of the best face wash in India under Rs.100. All are between Rs.50 and Rs.100.
Read More
Packaging of Nivea Milk Delights Moisturizing Honey Face Wash: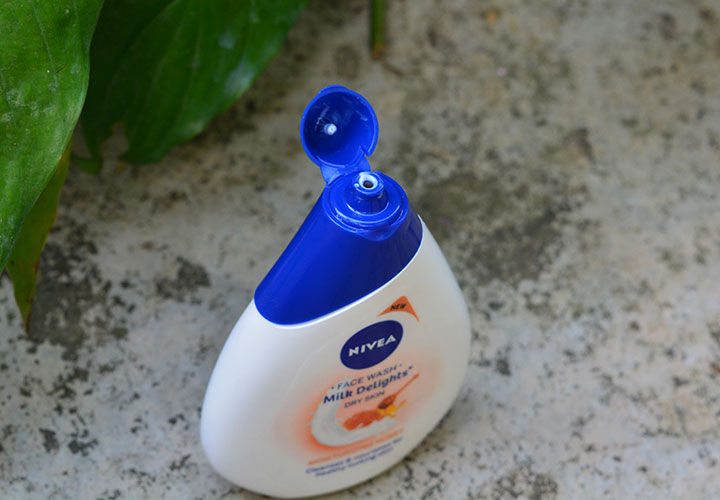 Whoa! Isn't it beautiful? The packaging looks just unique. I loved the tear-drop packaging. It looks classy and stunning. The whole thing is made of good quality plastic. It looks very compact and travel-friendly. This is so attractive that everyone would love to carry in their bags.
Texture, Colour, and Aroma of Nivea Milk Delight Moisturizing Honey Face Wash :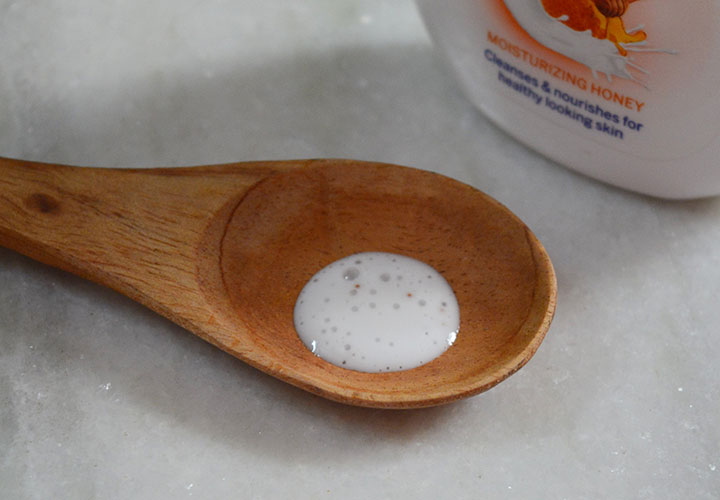 This face wash is a creamy white colour cleanser. I have seen tiny scrub-like particles in it. It spreads very easily and feels just like a milky white body lotion. One thing I must share that the aroma is just like sweet vanilla ice cream. It is such an aroma that I would like to enjoy all the time.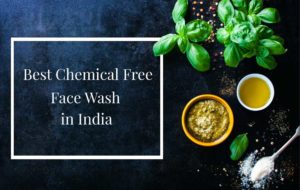 Check out the list of top 11 sulfate free, chemical free, artificial fragrance free, and Paraben free face wash in India.
Read More
My Experience with Nivea Milk Delights Moisturizing Honey Face Wash
So, I recently bought this face wash; precisely, two weeks back. Since then, this face wash has become a part of my daily life. Umm, not just because I loved it; the reason is that I wanted to try it out whole-heartedly in order to make sure that the review comes out genuine.
What I felt about Nivea Milk Delights Moisturizing Honey Face Wash?
This face wash does not produce much lather. it feels as if I am using some kind of lotion on my skin. The moment I wash this off using cold water, I can feel an instant freshness.
The face wash does not dry out skin; in fact, it soothes and provides a moisturizing effect to the skin. Although, it would be wrong to say that you would not need a moisturizer afterwards. But, you would feel that your skin is not feeling stretchy or flaky yet it is clean. I would not call it a hydrating formula; rather it provides a supple and soft skin altogether.
I believe that Nivea Milk Delights Moisturizing Honey Face Wash is an ideal formula for both winter and summer. In the mid-summer when the heat is at its peak, this face wash would help you to feel fresh and relaxed. This honey variant is ideal for both the normal and dry skin beauties. If you have combination or oily skin, try the other variants like the Rose or the Saffron one.  The face wash would not irritate your skin at all. So, relax and give it a try, Go for the small bottle if you are using a commercial face wash for the first time.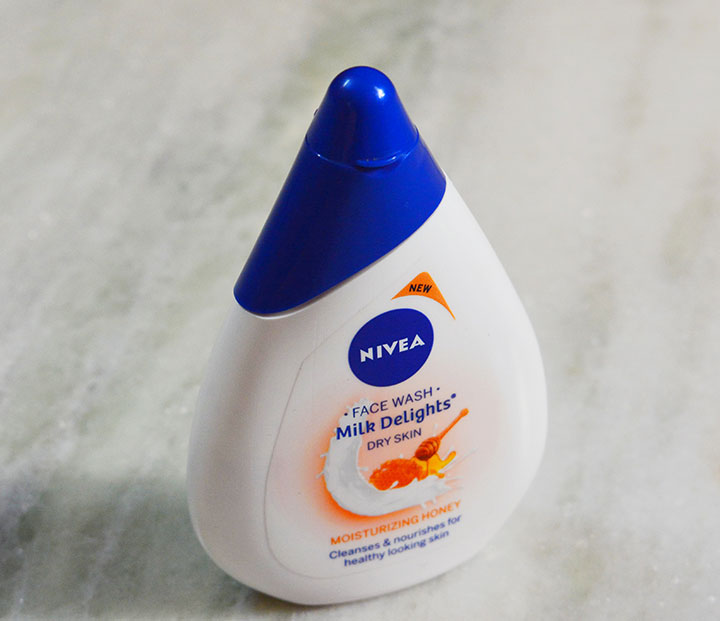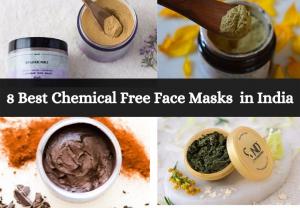 Do harsh chemicals give your skin nightmares? Check out the list of the best chemical free face masks in India that your skin is going to love.
Read More
Pros of Nivea Milk Delights Moisturizing Honey Face Wash:
Better choice of surfactant.
A cleanser that can be used daily.
Attractive packaging which is travel-friendly at the same time
Does not dry out skin
Skin feels soft, smooth, and supple after wash-off
Suitable for normal and dry skin beauties
Inexpensive face wash
Ideal for summer
Cons of Nivea Milk Delights Moisturizing Honey Face Wash :
Presence of paraben, BHT, Sulfate, Parfum and other harmful components
Would I Repurchase/Recommend Nivea Milk Delights Moisturizing Honey Face Wash?
Of course! I would recommend this face wash. But, about repurchase, I am not that sure. Actually, as a blogger, I have to test a number of products. And, thus I cannot stick to a single product for long. But, if you are looking for a daily cleanser for summer from a commercial brand, then just go for it.