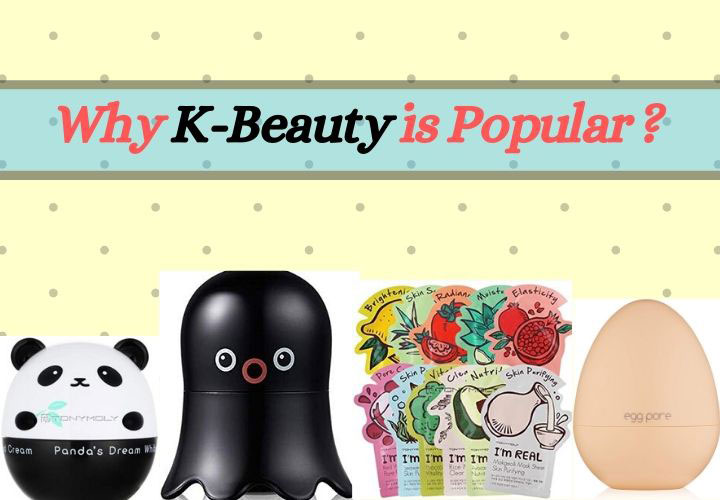 ||Why K-Beauty is Popular Worldwide?||
Since the arrival of Korean Beauty in India in September 2018, cosmetics buyers are going gaga over them, As a blogger and also as an avid cosmetic ingredient reader, I cannot stop thinking about the reasons behind the crazy popularity of Korean cosmetic brands like Innisfree, The Face Shop, Etude House, Skin Food, Tony Moly, etc. What makes those bottles so attractive? I guess you are here because you also want to decode this thing. Well! Instead of wasting in the intro, I would like to talk straight. So, let's enter straight to the point why K-Beauty is popular.
10 Reasons to Unearth the Popularity Behind K-Beauty
1. Unique and Never Heard of Ingredients
Well! Just name it; Korean Cosmetic Industry probably has put inside every ingredient you have heard of or never heard of.
When I heard that Bee's Venom or Snail's Mucin has loads of therapeutic and also dermatological benefits, I simply couldn't digest that thing.
As a blogger, I am supposed to come across hundreds of new things every day and the real challenge is to make a judgement on how useful those things are. The surprising part is that people are loving these weird ingredients more and more. There is a kind of adventure in trying new things and this fact is driving this K-Beauty industry.
2. Sheet Masks: A Whole New Concept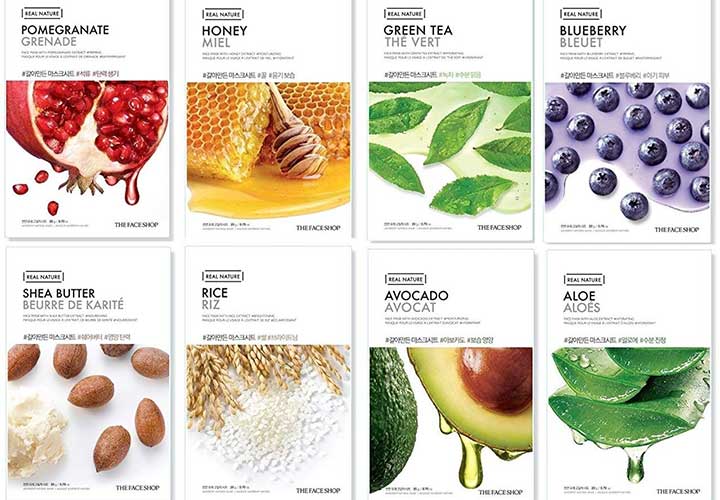 The idea of putting a mask on your face might have been sourced from England, but there is no doubt that sheet masks have been on trend because of Korean Beauty Industry. The Korean brand The Face Shop has Green Tea, Aloe Vera, Hyaluronic Acid, Pomegranate, Potato, Cucumber, Volcanic Ash, Pearl, Calendula, Avocado, Ginseng, Kelp, and many more variants of sheet masks under their umbrella. Every sheet mask serves a different purpose. And know what! These serum infused sheet fabrics are pretty inexpensive. 
3. Let's Talk about Food! 
Food is life, isn't it? What if your cosmetics have foods in it? Well! Literally, there is a Korean Company naming Skin Food. Skin Food Black Sugar Face Mask is a pretty popular one. This is not just a discrete example. Most K-Beauty companies use foods in their products like Sugar, Strawberry, Honey, Egg, Potato, Yogurt, Banana, etc. When people find regular food items inside their cosmetic jars, it sounds more intriguing. This is indeed a major reason why K-Beauty is popular.
4. Cute Packaging Adds More Drama to it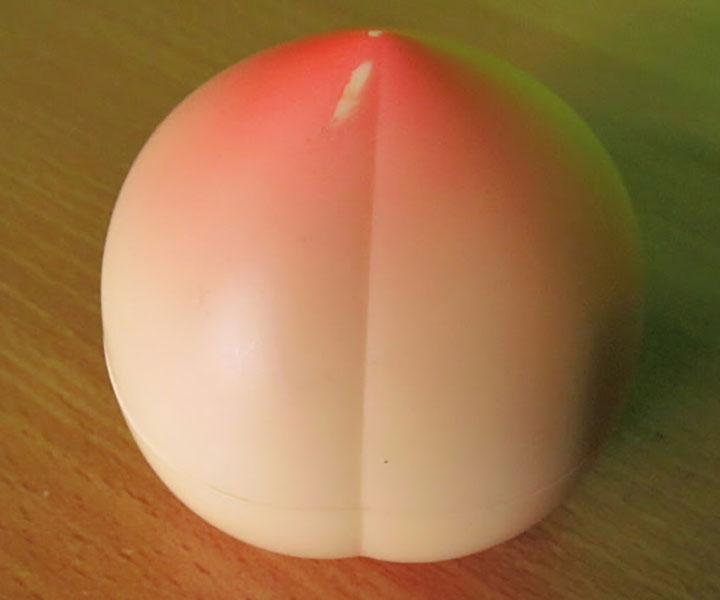 No matter how inexpensive or expensive a product is, the majority of people buy products on the basis of how those look. If you inspect, you would find that the packaging of Korean cosmetics is either cute or luxurious. You would find a variety of hand creams in the shapes of Banana, Egg, Panda, Apple, Avocado, etc. Just look at this Tony Moly Peach Hand Cream! Doesn't it look adorable? Honestly, whether you are in dying need of hand cream or not, you would want to jump upon this cute packaging. And, this is indeed a fact that pivots the popularity of Korean Cosmetics.
5. Rice Means Beauty Potion!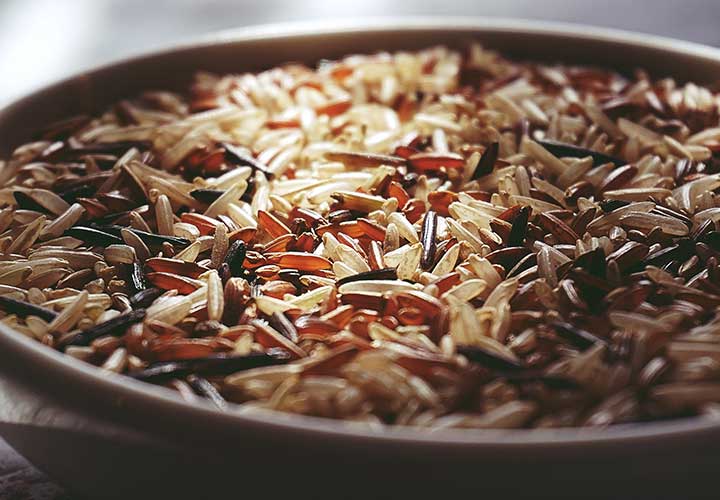 Koreans are known for their crystal clear and glowing skin. And, they mostly give the credits to Rice Water. Yes! You have heard it right. Rice or Rice Water is a beauty potion that half of the world had no idea about. Korean women soak rice in water overnight and use that water to wash off their face in the morning.
The Korean beauty industry simply has bottled up this age-old formula beauty recipe. There are a number of cosmetics (from sheet mask to cleanser) where rice is the star ingredient.
6. Constant Research and Innovation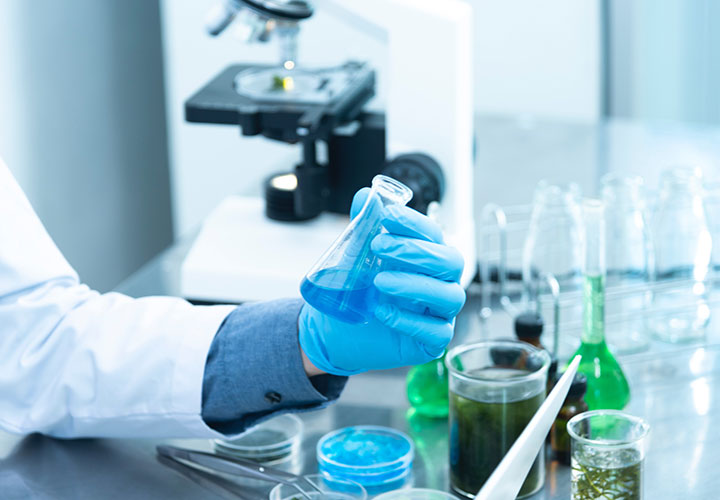 The Korean Beauty Industry is constantly in motion. Every year, a dozen of cosmetics is released in the market. The brands keep introducing new products every now and then. I would not say that all of them are unique or all of the new launches are equally effective. But, the R & D sector is pretty strong indeed. The Korean beauty industry keeps surveying the skin issues women fight against.
Have you ever tried those Air Cushion Compact? Just a dab of this lightweight compact sponge is enough to give you a dewy no-makeup look.
Be it the Beauty Balm Cream or the Emulsion or the Anti-Ageing Creams, the Korean beauty industry is always one step ahead among its peers in terms of innovation. I believe this is a strong reason why K-Beauty is popular not only in Korean but also in the whole world.
7. Rise of K-Pop Culture and Popularity
In recent times, K-Pop has become quite trendy. Be it the DNA official video or the Blood, Sweat, & Tears song, K-Pop songs are pretty popular. Fans around the globe are not only crazy about the dance moves but also the crystal clear glass-like skin of those K-stars. The edgy shiny look of the Korean Popstars is what imbibes their fans globally. Fans love to know the secrets of their idols. And, there is no doubt that they would like to dab on the same cosmetics as their idols.
Every time a media publishing house says, your favourite K-Pop star has recently finished this jar of cream. That very moment, the sale of that jar becomes twice. And voila! You have found another reason for why K-Beauty is popular.
8. Functional Cosmetics 
That's right! Functional Cosmetics are what you find everywhere in the Korean Beauty industry. Korean scientists believe in a problem-specific solution. And thus, the cosmetics are evolved in a similar fashion. Anti-wrinkle, anti-ageing, depigmentation, elasticity boosting – just name it; K-Beauty has a solution for every skin issue. Cutting edge technology and on-trend formulation make their cosmetics hot-favourite out there.
9. Sleep on Your Masks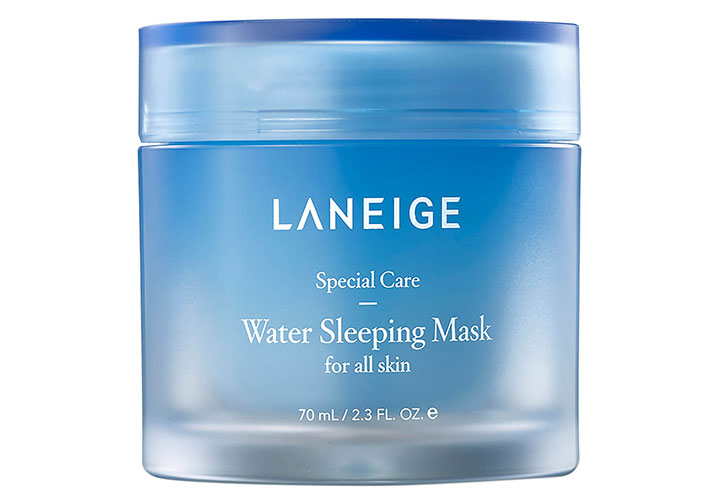 Well! Have you heard of sleeping masks? You can literally put on these face maks and sleep on it. Wake up in the morning and let your neighbours feel jealous over your glowing-supple skin. Laneige is a South Korean Cosmetic brand that has made these sleeping masks pretty popular. Our skin heals, breathes, and rejuvenates during the night time. K-Beauty is also popular for these effective overnight treatments.
10. Efficacy Says it All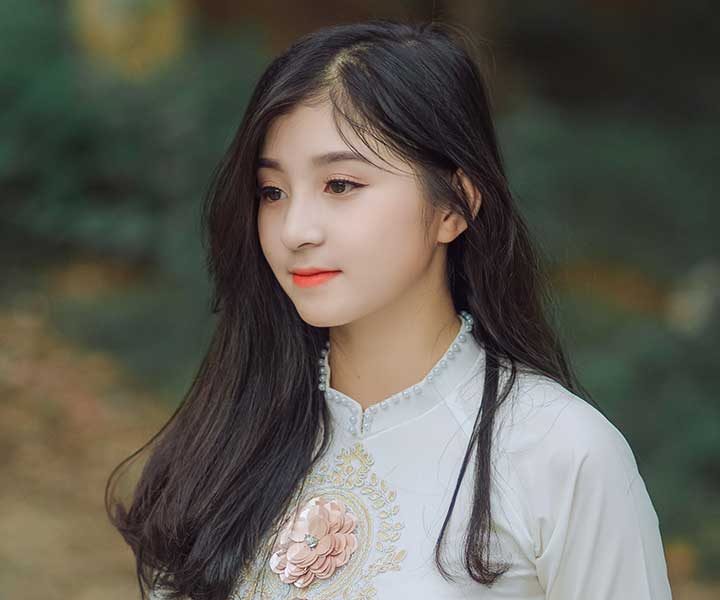 Last but not least, efficacy is the whole determining factor here. When people buy cosmetics, they judge the product on the basis of value for money. If a certain product is not effective at all, then people would never recommend it or would never buy that again. And this fact makes the beauty industry suffers a lot.
The Korean beauty industry is fortunate indeed. The cosmetics are mostly pretty effective. They serve just the purpose they are supposed to. Be it a Hyaluronic Acid Serum or a Green Tea Sheet Mask or a Banan Hand Cream, they all provide value for money and people love that.
With time, the popularity of Korean cosmetics has only increased. People are more into problem-specific cosmetics solutions these days. The 10-step Korean Beauty Routine is pretty effective because of the highly effective cosmetics. The above-stated reasons are enough to explain why K-Beauty is such freaking popular worldwide.
I hope you find this article useful. Let me know all your thought in the comment section below. Take care, see you soon with another article.