bio apricot body wash
BIOTIQUE BOTANICALS Bio Apricot Refreshing Body Wash Review
(Last Updated On: July 3, 2018)
How are you my dear princesses? Welcome to Cosmetics Arena. This week I am talking about few products that I love to use.  Some of the products have become my HG cosmetics as well.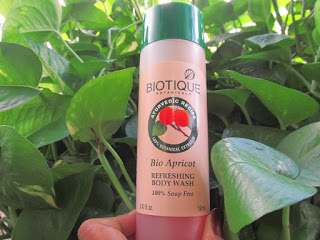 I have been using this body wash since 4 months. Let us dig deeper to see how this product scores.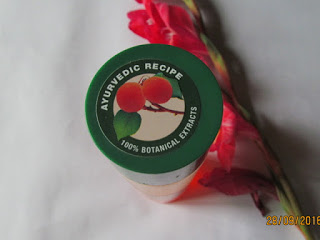 What does the product claim?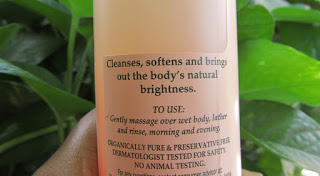 Ingredients:

Full ingredient list is not mentioned on the pack, check this pic to find out the active ingredients.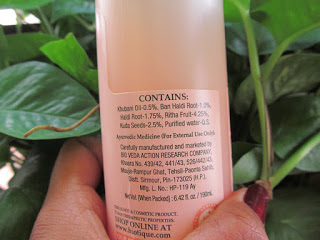 Texture, packaging and IMPRESSION
I bought this bottle on May,2015. I was lurking in a shopping mall..😜😜, where I found this shower gel. The picture of apricot caught my eyes. This lovely body wash comes in a sturdy bottle which is travel friendly, infact the cap is also very hard. I find the green colored cap and orange apricot images very enticing.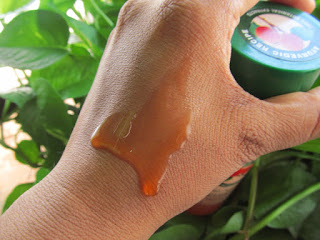 The body wash is orange in color and gel in texture, which is quite runny as you can see. The aroma is good and similar to that of the lovely apricot fruits. It does not dry out skin, keeps the body odour at bay for several hours. 
Now, I would like to present the key points and the negative ones.
Sturdy and travel friendly packaging.

Orangy gel in texture.

Skin feels soft and smooth after wash.

Enriched with Khubani oil, Haldi, Ritha extract.

Not tted on animals. 

Herbal fragrance.

Cleanses properly.

Keeps away body odour for few hours.

Smells like apricot.
Fragrance can be over powering for sensitive noses.

The main concern is incomplete ingredient list. Only active ingredients are mentioned. Surfactants and preservatives are missing from the list. The orange color is artificial but it is also not mentioned as well.
***CA IMPRESSION: 3.9/5***
Umm, I recommend it. But one thing should be considered that this body cleanser is not something extraordinary. So, if you are looking for a herbal body wash and you are a biiiiiig fan of Biotique, go for it..😊😊😊
Love you all, keep visiting Cosmetics Arena for new updates. Feel special, stay blessed. I read somewhere in between that womanhood is not biological. It is more philosophical. So, celebrate womanhood and be happy always…take care my angels..😊😊🙆🙆
Thank you for reading. Have you used this product??Please share your opinions here. Love you all..😊