|| Juicy Chemistry Kakadu Plum, Matcha & Blood Orange Face Mask Review ||
Hey, my dear Angel! Welcome back. Today it is time to review an organic face mask from the house of Juicy Chemistry. Matcha green tea is something that I wanted to try out for a long time. I was looking for a trusted brand to come up with this one. And, when JC came up with this face mask which has an enormous amount of Matcha tea powder, I had to try that out.
As many of you know that I have always been a fan of Juicy Chemistry products. Most of their products have provided me with ever-lasting results and the products are all true to their claims as well. Their Rosehip Oil is something that I can always vouch for. But, no matter how much I adore this brand, I pledge to be as much as genuine as possible while reviewing Juicy Chemistry Kakadu Plum, Matcha & Blood Orange Face Mask. So, let's begin with the deets.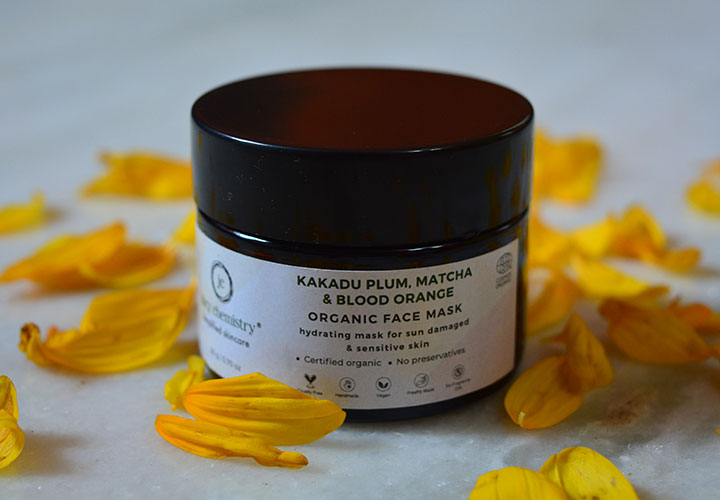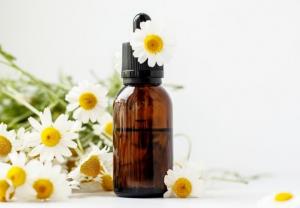 Know about the best organic skincare brands in India that everyone must give a try at least once. Have a look!
Read More
Basic Information about Juicy Chemistry Kakadu Plum, Matcha & Blood Orange Face Mask
Price: INR 975 for 20g/0.70 Oz
Shelf Life: 6 months
Buy From: Juicy Chemistry
Few Lines about the Brand 'Juicy Chemistry':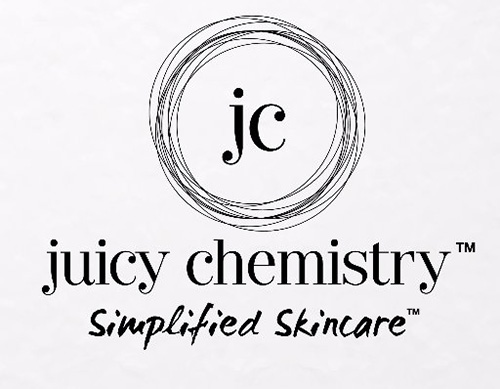 Juicy Chemistry is a joint venture of Pritesh and Megha Asher. They started this beautiful journey in 2014. This brand is totally focused on producing products made from the purest and the most nutritious ingredients from the lap of nature. All the ingredients are hand-picked mostly, and thus the quality assurance is 100%. The duo researched a lot and formulated some stunning products. Most of their products are made using essential oils, beeswax, and natural butter. What started as a journey that became a global phenomenon. Now, they have global consumers all around the world. Very recently, Juicy Chemistry has been awarded Certified Organic by Ecocert Greenlife under COSMOS Standard. At this point in time, just within a year, they have over 100+ products in their kitty which is stunning in every sense.
What Does the Brand Claim about Juicy Chemistry Kakadu Plum, Matcha & Blood Orange Face Mask?
This face mask, made with precious Kakadu Plum from Australia, is extremely hydrating. This is one of the best fruits that contain the highest amount of Vitamin C. Matcha is a powerhouse of antioxidant, thus it can fight against forming free radicals. Along with these, there are several essentials oils too that would together combat against the signs of ageing, dark spots, pigmentation, scars, blemishes, etc. Overall, this is not just another face mask, but a powerhouse that imparts brighter complexion and even-toned skin.
Ingredient Analysis of Juicy Chemistry Kakadu Plum, Matcha & Blood Orange Face Mask

Well! You might have already understood that this face mask is full of amazing ingredients which are all 100% natural and full of benefits. JC has already broken down the key ingredients on their website so that the users do not miss even a bit of information. I have re-compiled everything. So, let's take a look.
Kakadu Plum: This citrus fruit is full of antioxidants and thus, it is a powerhouse of Vitamin C. This fruit is anti-bacterial and anti-inflammatory that helps in reducing swelling, redness and acne.
Matcha Tea: Matcha tea is full of chlorophyll which is a potent detoxifier that helps to detoxify the skin. It fights against forming free radicals and thus gives strong protection to the skin. Matcha tea is also a great skincare staple for oily skin beauties as it helps in the reduction of sebum production.
Bentonite Clay: Since ancient times, this clay is being used. It has an extraordinary healing power that helps in deep cleansing by removing all specks of dirt and toxins. Sebum regulation is another added advantage of this clay. With continuous usage, skin becomes soft and even-toned.
Licorice: It is one of the best natural treatments ever to fight problems like hyperpigmentation, discolouration and acne scars. The UV blocking enzymes in Licorice protects the skin from sun damage. Regeneration of elastin and collagen is something that Licorice does & eventually maintains the youthfulness of the skin.
Grapefruit Essential Oil: This essential oil has natural astringent properties that control excess oil production from the skin thus, it helps in redefining the skin.
Lemon Essential Oil: High Vitamin C content in Lemon essential oil has made this ingredient an essential staple in the skincare regime since ages. Continuous application of this EO makes the skin young-looking.
Blood Orange Essential Oil: This EO boosts collagen production and thus improves blood circulation. It is indeed one of the best anti-ageing agents ever.
Bergamot Essential Oil: Bergamot has a beautiful smell. Well! Not only this ingredient smells good but also has anti-bacterial properties thus it helps in unclogging pores and balances oil production.
Hibiscus Dried Flower: This amazing component can provide a younger-looking skin and also provide a fresh glow to the skin.
Rose Flower Extract: Rosewater has anti-inflammatory properties; helps to reduce the redness of irritated skin, acne, dermatitis and eczema. It is a great cleanser too.
Illite Clay: Illite clay is a mineral clay famous for its high absorbent properties. Illite is composed of both decomposed plant material and minerals like calcium, aluminium, magnesium, silica, phosphorous, copper and zinc. It is beneficial for various health and skin concerns.
Amla Powder: The antioxidants and vitamin C in gooseberry (Amla), help to brighten your skin.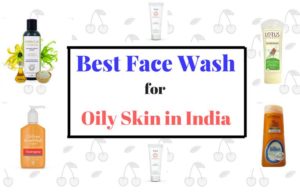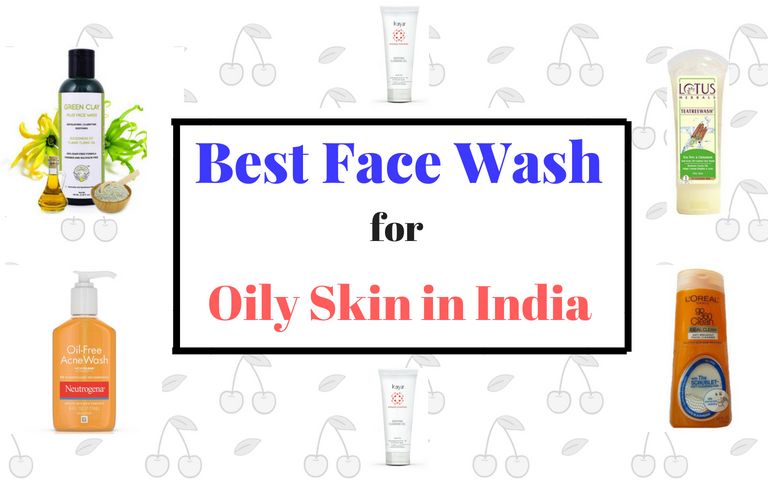 This post is all about the top 8 best face wash for oily skin in India. These face washes are also amazing for acne prone and sensitive skin.
Read More
Packaging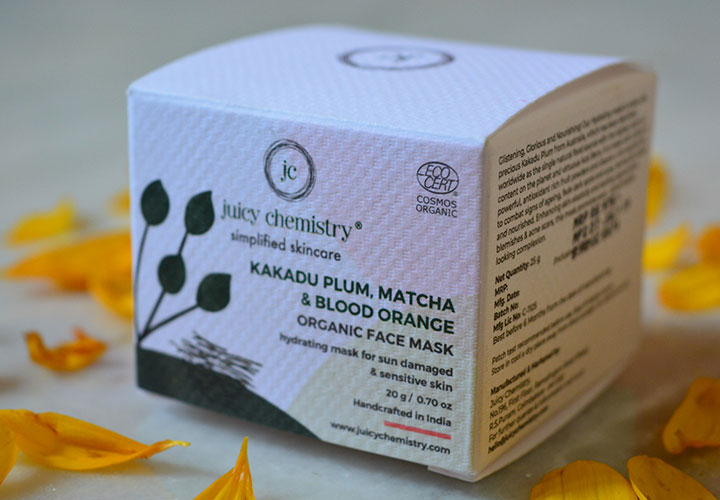 So, recently JC has revamped the packaging of all of its products. It seems they have chosen a dark theme for their brand. All the containers and the bottles are dark browns in colour. Sunlight easily penetrates into containers and is enough to reduce the efficacy of natural components. Thus, I feel this type of packaging is best to prevent that. I am simply loving the new packaging style.
Texture, Colour, and Aroma
Juicy Chemistry Kakadu Plum, Matcha & Blood Orange Face Mask is a green coloured organic powder. There is no significant distinct aroma. While saying so, I also must admit that the aroma is not much pleasant. Although sensitive nose would not find any trouble applying it. The fine green texture and colour would remind you of the pure Matcha Green Tea for sure.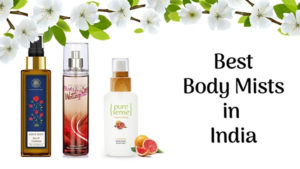 Are you someone who loves body mists? Well! This is your call. Know about best body mists in India that you must try in this summer 2019.
Read More
My Experience with Juicy Chemistry Kakadu Plum, Matcha & Blood Orange Face Mask
This face mask was one of the most awaited cosmetics in my wishlist. I was very excited about the arrival of this face mask. Since its arrival, I have already applied it thrice on my skin. All you need to do is to mix 1-2 tbsp of this face mask with rose water and apply an even layer on your skin. Generally, the norm says that one should keep the face mask on until the mask becomes dry. It took me around 15 mins for the mask to completely dry off.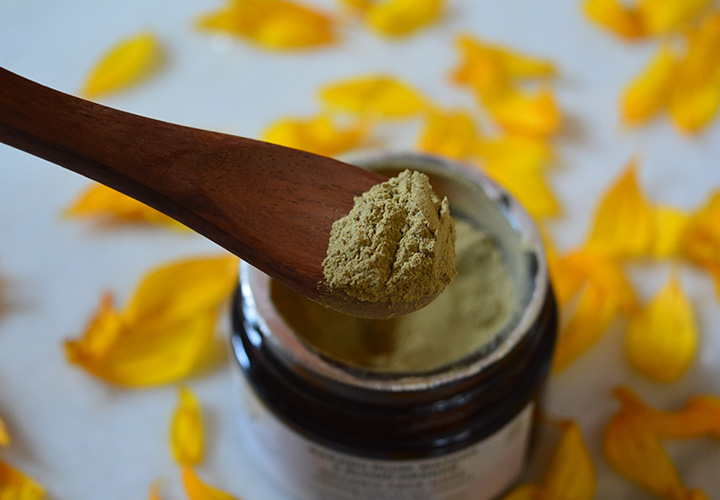 The grainy texture of this face mask makes it ideal for a face exfoliation as well. So, on days when you do not feel the urge to apply a face mask, you can definitely use it as a nice face exfoliator. My observation says that it works both way round pretty well.
Once the mask becomes completely dry, I wash it off with cold water to seal the open pores. This is a clay-based face mask and I have noticed that clay-based products do not blend well with my dry skin type. But surprisingly, this face mask worked like wonder on my skin. After wash off, I felt that my skin is not dry at all rather it felt much hydrated and nourished. Just a touch of moisturizer was enough to bring back my that subtle glow on my skin.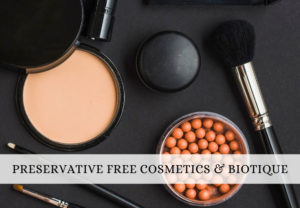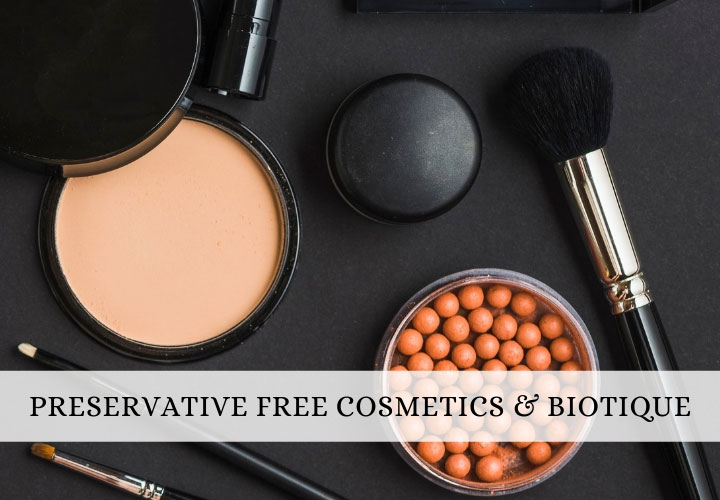 Preservative free cosmetics are nothing new in India and Biotique is one of the pioneers on the track. Check out the concept and every other detail here.
Read More
Does Juicy Chemistry Kakadu Plum, Matcha & Blood Orange Face Mask Impart any Glow?
Of course, it does! The product has been designed and formulated for damaged skin and I must say that it has real healing power. My tan has almost gone and I can already feel my fresh skin. Additionally, I did not notice any rash or skin irritation post application which is definitely an amazing thing for sensitive skinned people like me.
Pros of Juicy Chemistry Kakadu Plum, Matcha & Blood Orange Face Mask
Enriched with Matcha and Kakadu plum
Most of the ingredients are enriched with vitamin C
100% natural formulation
Scientific dark coloured packaging
Sturdy container
does not dry out the skin
Skin feels much-hydrated post application
A brilliant formulation for all skin types; in fact pretty ideal for sensitive skinned beauties as well
Cons of Juicy Chemistry Kakadu Plum, Matcha & Blood Orange Face Mask
Well! 20g costs 975, which I guess is quite pricey. JC needs to think of this.

Would I Recommend/Repurchase Juicy Chemistry Kakadu Plum, Matcha & Blood Orange Face Mask?
A big yes to both of that. I am simply in love with this face mask. Let's go matcha!
Read My Take on Other Juicy Chemistry Products
Juicy Chemistry Rose Sandalwood Face MASK
Juicy Chemistry Apple Cider Vinegar and Argan Shampoo
Juicy Chemistry Sweet Orange and Chamomile Eye Mist
Juicy Chemistry Amla Apricot and Almond Leave-in Conditioner