Hello my dearies. Welcome to my dream blog Cosmetics Arena. I hope you like the new look of the website. Today I feel glad to talk about the butter that has changed the profile of my skin. 
There was a time when I had miserable/horrible skin condition. I did not have knowledge about my skin type and often I used to buy wrong products. Inevitably, result was horrible.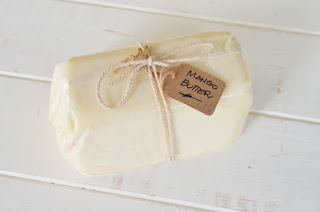 Since the last two years I have been using raw butters on my face. I have dry and sensitive skin. I started applying mainly Raw Grade A Unprocessed Shea butter.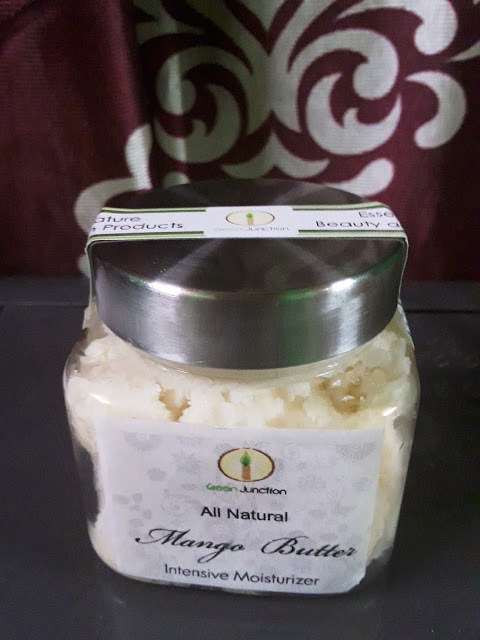 In the last month when I tried to repurchase Shea butter, I found it was out of stock. Then I found that they have a stock of Mango Butter. Mango butter sounded new to me. I was curious about it and Googled. I thought to give it a try. And here I am today. I am more satisfied now. In fact I must say that this product is more moisturising than Shea or Cocoa butter. Now let us have a look at the profile of this magical moisturiser.
Scientific Name:

MAGNIFERA INDICA
Product life:

1 to 2 year
Processing:

Mango butter is extracted from the Kernel of dried Mango seeds. 
Texture and colour:

Semi solid in nature. But melts immidiately when comes to the contact of skin. 
Color is soft yellow or off white. Melting temperature is typically 33-43°c.
Application:

I prefer it raw and unrefined. But it can be mixed with Creams, lotions, sunscreens, moisturiser, other body butters etc.
Availability

: online mainly. I buy from Green Junction seller on eBay.
Intensive moisturiser.

Enriched with more antioxidants than that of Shea and Cocoa butter which makes skin free from radicals and makes skin glowy and soft. 

Antiaging, reduces fine lines with prolonged application.

Suitable to dry skin mainly.

Antiiflammatory.

A natural sunscreen.
Overall this is my HG skin butter now. For me this is an one stop solution to all my dry skin related problems.
**Take care my dear friends. Be happy and feel proud to be a woman…😊😊😊😊**