Hello my sweet angels! Today it is time to give you a relaxing spa and thus I would like to review the Juicy Chemistry Rose and Sandalwood Face Mask. Juicy Chemistry is a brand which has given me the assurance that 100% natural skin care is possible.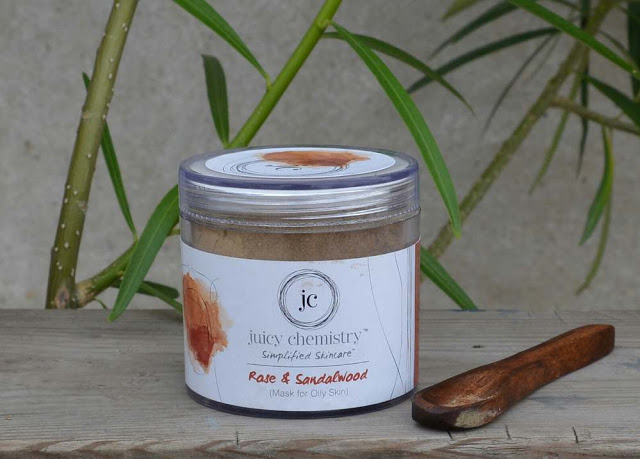 Earlier JC was quite affordable. But very recently they have hiked the prices of most of their products. Though the hike might sound crazy and insane. But then I feel that this is justifiable. Like if we talk about Kama Ayurveda and Forest Essentials, these two brands are known as Luxurious Ayurvedic company (though they are not 100% natural all the time). Sometimes I feel like they are insanely priced. So, if they can do it, then I think JC is way more better than them. JC manufacture 100% natural, organic and very very high quality products. Anyways, let me start reviewing this face mask.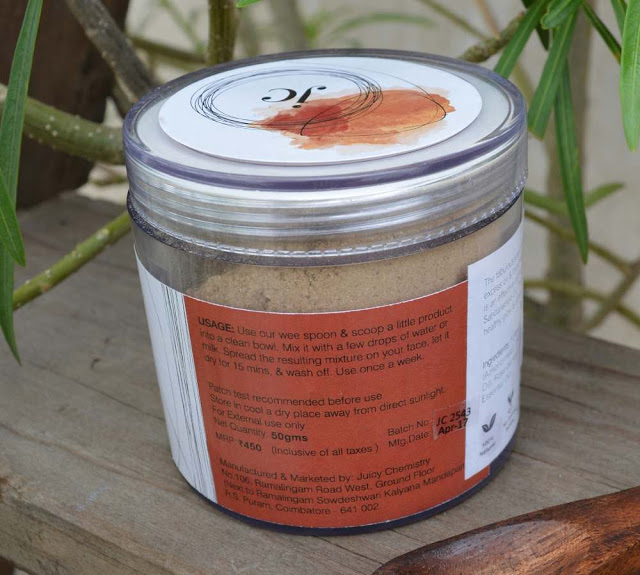 Price: INR 450 for 25g and INR 650 for 50g (I bought the 50g tub before the hike at INR 450! 😛 )
Shelf Life: 6 months
Product Description and Ingredients: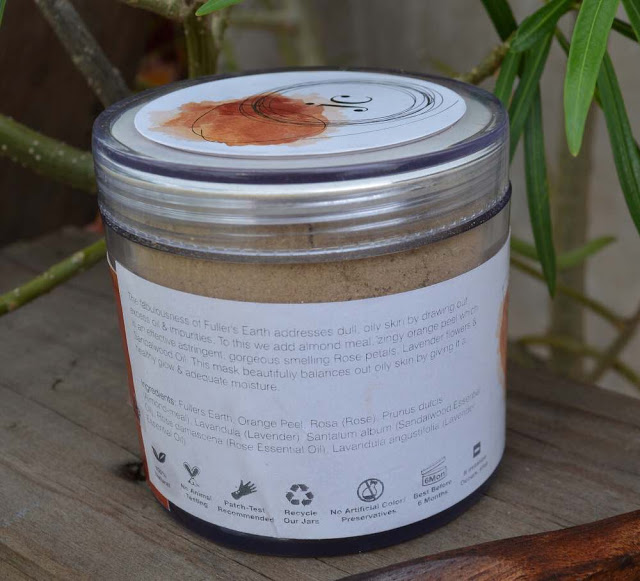 Just look at the beautiful ingredients :o. They are scientifically assorted. Fuller's earth, orange peel, rose, Sandalwood these are extremely soothing to the skin. They instantly calms down the exhausted and irritated skin. The ingredients are perfect for de-pigmentation as well. Overall, a 5/5 rating for this face mask :D.


My Experience with 

Juicy Chemistry Rose and Sandalwood Face Mask
When I was surfing the JC website lately, I came across this product. The name Rose and Sandalwood gave me such a positive vibe that I immediately ordered it. Sandalwood is something that I have always adored in my life. This face mask is meant for the oily skin/ tanned skin beauties. Now a days I belong to the second category, :P.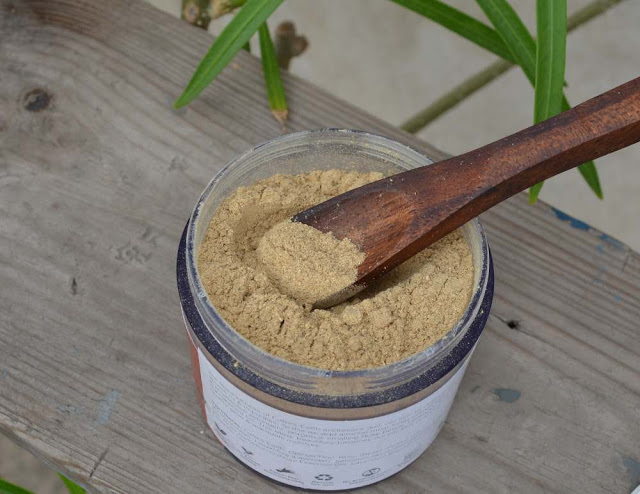 All the JC products come in a similar packaging. It is a simple plastic tub which has an inner lid as well. And of course! they also provide separate wooden spatula with all their products. How thoughtful!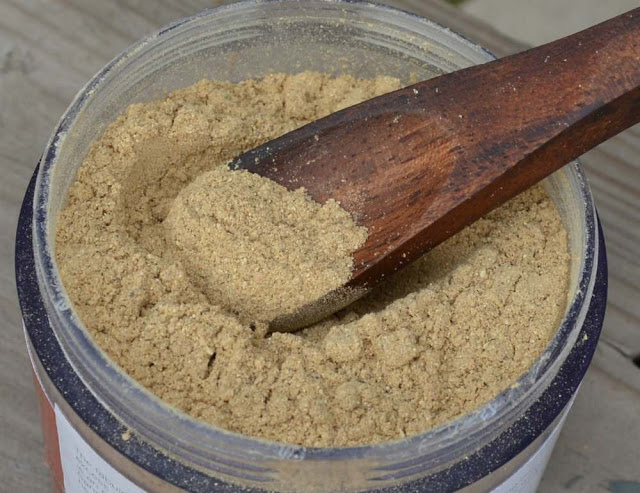 The texture is granular as you can see. In fact when I make a paste with it, the granules do not dissolve into a smooth consistency. This is a pro for me. But many may rate it bad. I feel that it is a mask which also acts as a scrub :)). 
Now, the aroma is kinda mixture of Rose oil and Sandalwood oil. I find it amazing but I was expecting a purely sandalwood aroma or at least the sandalwood to be over powering. 
Past two weeks had been awesome. Because I applied this face mask almost everyday. I used it as a daily cleanser and as a face mask once a week. It feels soo light and soothing on to the skin. Surprisingly, when it is mixed with water, the aroma of sandalwood creates a divine aura. 
After wash off, I have noticed a very healthy glow on my skin. And honestly, the glow is not something instant but a very gradual and steady one. My skin looks healthier now. It has removed the tan as well, but do not expect it to be instant. I am happy with the results because I do not believe in instant glow at all. Though it is meant for oily skin, yet it has suited my dry skin quite amazingly. My skin feels hydrated and thorough cleaned post wash off. So, overall, this face mask is an yes for me :))!
***CA IMPRESSION: 4.8/5***
Juicy Chemistry Rose and Sandalwood Face Mask is suitable for every skin type. I would recommend it to everyone. Try it out dearies, if you are not into natural skin care. Then also I would request you to go for it. I am sure that you would fall in love :).

I hope this review helps you.  Take care sweet pies. Love you all. If you have not followed me yet on my social media platforms, then please do it now because I remain more active there :P. Links are given in the right :).
Thank you for reading. Have you used this product? Please share your experiences here. Love you all.