Easy Homemade Hair Mask Recipes You Need for the Healthy and Beautiful Hair
When it comes to hair care, I have literally tried out hundreds of shampoos, homemade hair mask recipes, conditioners, hair butter, and many other things. I have tried out both commercial and homemade hair masks. And, it goes without saying that I have found homemade DIY recipes more effective.
To date, I have prepared at least 25 hair masks. All those recipes are not only pretty simple to make but also quite effective.
Well! Not all the recipes are tailored to control hair fall nor all are intended to control dandruff. Every recipe is unique and it all depends upon the ingredients we use.
Let's take a look at some of the most interesting homemade hair mask recipes to control the primary hair woes.
5 Homemade Hair Mask for Hair Growth and Thickness
After a certain age, hair thinning becomes a common problem. Honestly, there is no particular reason behind that. Sometimes, it gets triggered by hormonal issues, sometimes due to medication, sometimes seasonal change, and many times due to choosing wrong hair styling products.
In my case, the hair thinning started when I was of 22 years old. It triggered due to choosing the wrong products and also due to seasonal change.
Well! It took me quite a long time to understand what goes behind a shampoo. Meanwhile, I suffered from heavy hair fall.
This was the time when I understood the importance of a harsh chemical-free shampoo, homemade hair masks, and chemical-free hair oil. I must say that since that time, my hair has never seen a worse day.
As I said that numerous hair masks I have tried out so far, but among those, I found the following 5 recipes the most effective ever. So, let's take a look.
#1 Red Lentil Nourishing Hair Mask
Ingredients
Red Lentil
Honey
Curd
Pure Almond Oil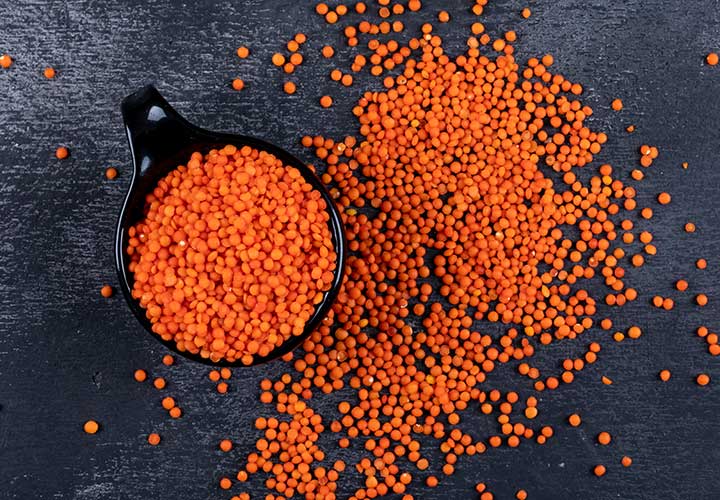 Preparation and Method of Application
Soak 2 tbsp red lentil in a bowl of water overnight
Blend everything in a grinder and make a paste
Mix 1 tbsp honey and 1 tbsp curd to the paste
Also, add 5-8 drops of pure almond oil
And, voila! Your homemade hair mask is ready to nourish your scalp and promote hair growth.
Make sure to apply this mask on your cleaned hair. Keep at least for 30 minutes to let your hair soak all the goodness of the ingredients.
Wash off with cold water
#2 Protein-Rich Hair Mask
Ingredients
Preparation and Method of Application
Separate the egg white from its yolk and take in a bowl
Mix curd and the aloe vera gel with the egg white
Blend everything and prepare a protein smooth for your hair
Indeed! It is one of the simplest homemade hair mask recipes.
Apply the mask and keep intact for at least 20 minutes
Wash it off with a sulphate free mild shampoo
To ward off the nasty smell if egg, you can also add 10 drops of Pre Lavender Essential Oil to the recipe.
#3 Banana Smoothie for the Perfect Hair
Ingredients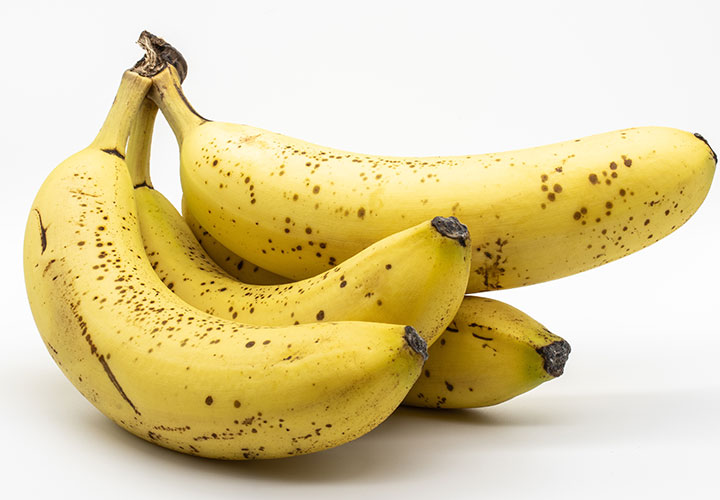 Preparation and Method of Application
Blend the two bananas in a grinder
Apply 1 tbsp coconut oil
And, 1 tbsp cur
Mix everything well and prepare a smooth hair mask
This mask is not only nourishing but also smoothes out dry & damaged hair.
#4 Hibiscus Rich Hair Mask
Ingredients
8-10 Red Hibiscus Flower
Curd
Honey
Preparation and Method of Application
Blend the hibiscus flowers, 2 tbsp curd, and 1 tbsp honey in a blender to prepare a smooth mask
Apply the mask on your cleaned scalp
Keep the mask at least for an hour to increases the efficacy of the hibiscus
I would recommend applying this mask at least twice a week for better results
#5 Sulphur-Rich Homemade Hair Mask
Onions are rich in sulphur which is a major component of keratin. And, here is a recipe that is loaded with sulphur.
Ingredients
1 Onion
Curd
Coconut Oil
Lavender Essential Oil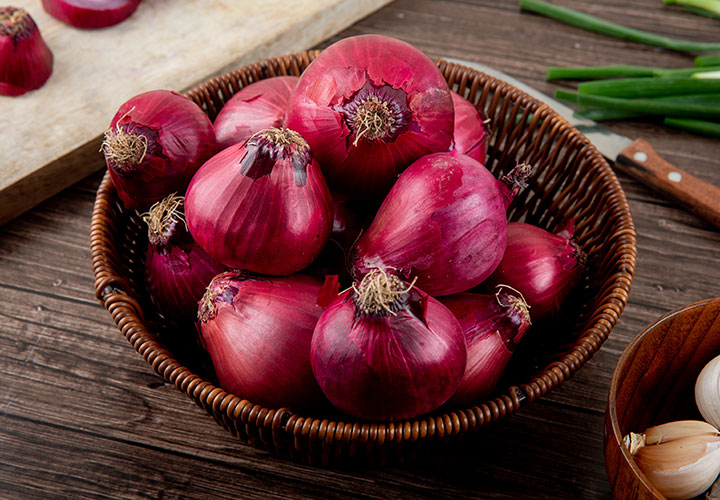 Preparation and Method of Application
Cut the onion into several pieces and blend in a mixer grinder to prepare a smooth paste
Mix 2 tbsp curd, 1 tbsp coconut oil, and 5-8 drops of Lavender Essential Oil to the paste
Voila! Your homemade hair mask is ready to apply
While applying the mask, target your scalp more rather than the length of your hair
Keep the mask on for an hour.
Wash off with lukewarm water
All these hair masks are pretty nourishing for your scalp and length. To increase the efficacy of the masks, here are a few tips that I usually follow.
Always clean your hair prior to applying a hair mask; otherwise, all the specks of dirt would not let your scalp soak the goodness of the ingredients
Make sure you use pure ingredients. Even if you are buying curd, make sure you are buying the one that is of high quality. The best is to use all the ingredients of food-grade for lesser chances of contamination
If you are shampooing your hair afterwards, make sure to use a sulfate-free shampoo or a shampoo with a mild formulation
Twice a week application is mandatory for better hair growth
All the hair mask recipes are customizable; so, you can always shuffle one or two recipes with each other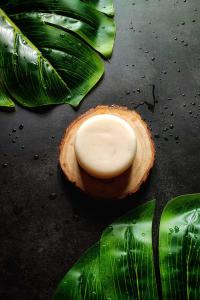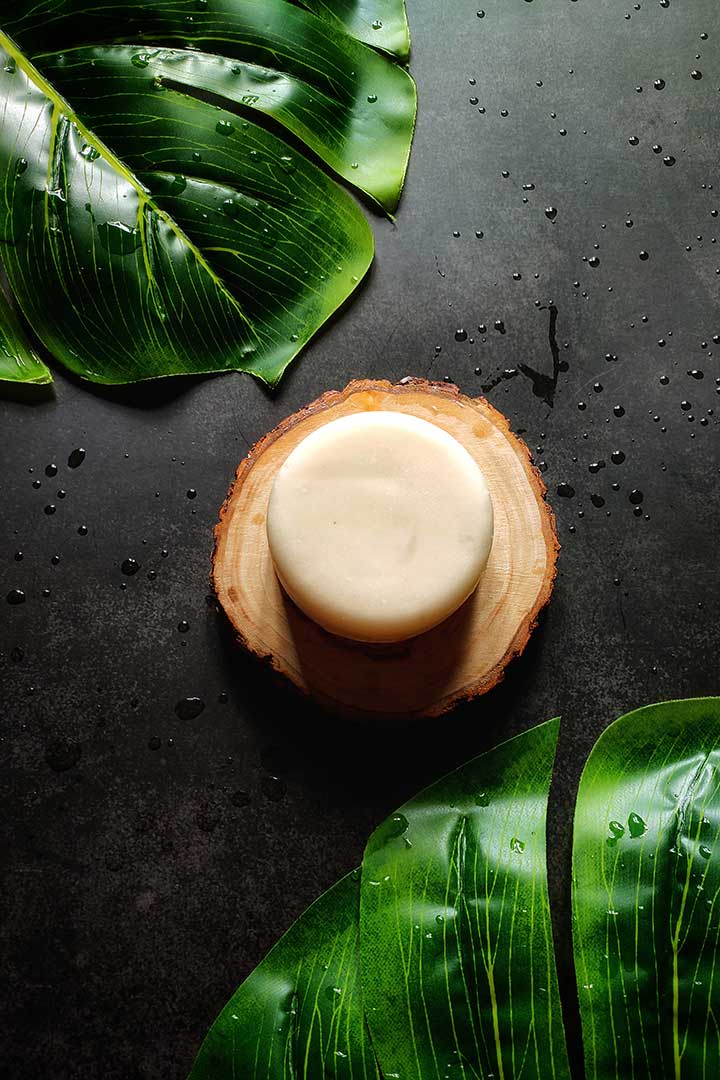 How effective the formulation is? Are the ingredients safe? Check out all the answer right here.
Read More
5 Homemade Hair Mask for Dandruff Prone Scalp
Dandruff is a pain and only people like me who suffer from dandruff issues round the year can understand that.
Well! I would not lie. I have found that dandruff is something that cannot be cured forever. Those with dandruff prone scalp would agree with me if I say that it gets triggered pretty easily. And thus, extra care is always necessary.
Indeed, you would find numerous recipes for dandruff prone scalp, but not everything is equally effective. Among all the recipes, here are 5 homemade hair mask recipes that I found the best for the dandruff-prone scalp.
#1 A Mask Rich in Vinegar
Ingredients
2 tbsp apple cider vinegar
1 tbsp curd
1 tbsp Aloe Vera Gel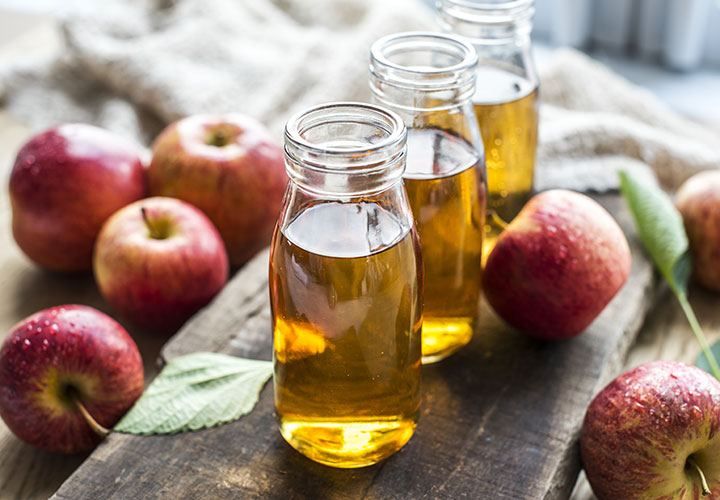 Preparation and Method of Application
Mix all the ingredients together and prepare a smooth mask
Make sure to apply the mask on a cleaned scalp; due to the vinegar, it night feel drying to the length. So, it's better to target the scalp area solely.
#2 Tea Tree Oil Based Hair Mask 
Ingredients
1 cup fenugreek seeds soaked overnight in a bowl of water
Tea Tree Essential Oil
Coconut Oil
Preparation and Method of Application
Drain the water and take out the seeds in a bowl
Blend the soaked seeds in a grinder to make a smooth paste
Mix 1 tbsp coconut oil and 10-15 drops of tea tree EO to the paste
Target the dandruff prone areas on your scalp. But, as the mask is pretty nourishing at the same time, so you can apply throughout the length as well.
Wash off with cold water to seal in nourishment
#3 Lemon Shine Hair Mask 
Indeed, lemon is one of the most popular ingredients to treat dandruff. But, I have tweaked the recipe a bit. Here it goes!
Ingredients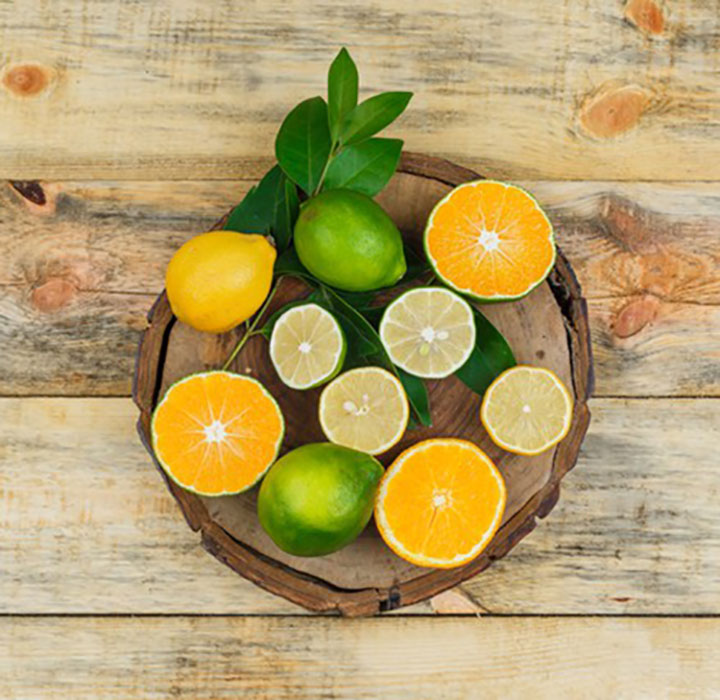 Preparation and Method of Application
Extract lemon juice
Blend the juice with the bhringraj powder and the aloe vera gel until the paste becomes smooth
Apply the mask throughout your hair
The mask is nourishing and also helps a lot to reduce dandruff flakes
Wash off after keeping it for at least 30 minutes
#4 Shikakai-Rosemary Hair Mask
Ingredients
2 tbsp Shikakai powder
2 tbsp curd
10 drops of Rosemary Essential Oil
Preparation and Method of Application
Blend everything well to form a smooth mask
This mask is soothing and nourishing enough to get applied throughout the scalp including the length
Once applied, keep the masl there at least for an hour.
Wash off with cold water thoroughly to remove all the particles of shikakai
#5 Avocado-Vinegar Hair Mask
Ingredients
One ripe avocado
1 tbsp almond oil
1 tbsp apple cider vinegar
10 drops of lavender essential oil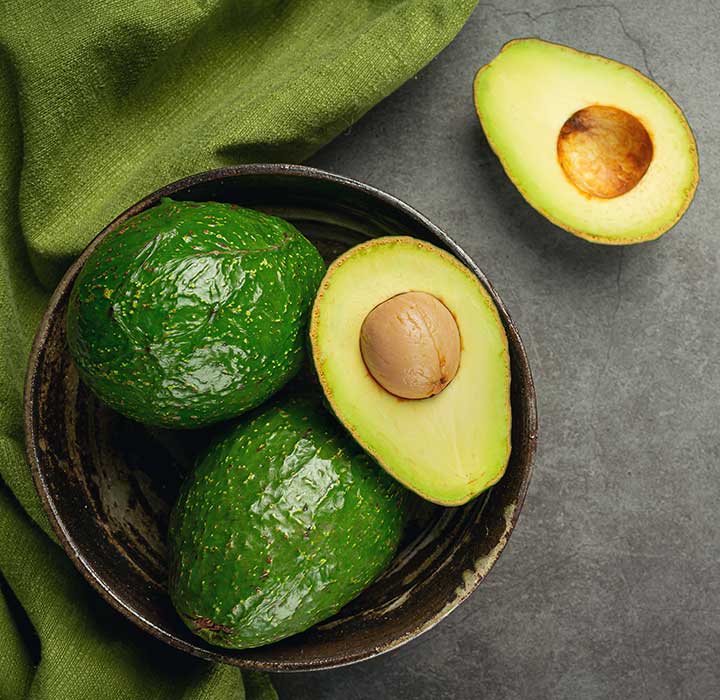 Preparation and Method of Application
Scoop out the avocado pulp and mash well
Blend all the other ingredients to the paste to form a smooth hair mask
Apart from covering the scalp, also nourish your ends properly with this hair mask recipe.
Wash off with a mild shampoo after keeping this shampoo for at least an hour
Trust me! You are going to vouch for your nourished, soft, and smooth hair minus the dandruff flakes
A Few Final Thoughts
Well! The list of recipes does not end here. There are piles of recipes you can try out whenever it comes to a homemade hair mask. Every recipe is unique and fulfils hair needs.
Adding essential oil might seem optional, but I feel that hair masks feel incomplete without these concentrated oils. Every EO is special; so study their usage properly and add to your recipe accordingly.
As you can see, I have not added water to any of the recipes. The reason is simple. I wanted to make such hair masks that contain only active ingredients. Water significantly does not play any role in the recipes. So, I decided to opt out that.
So, let us know in the comment section below, which of the recipes you are going to try out soon?
That's all for today! If you like reading this article, make sure to share it with your friends and family. Also, follow us on Instagram for more such interesting ideas and recipes. Take care; celebrate life.