Bonjour sweeties! Welcome to Cosmetics Arena. Today I am gonna review a hair care product and that is Jovees Argan Kernel Oil Hair Repair Shampoo.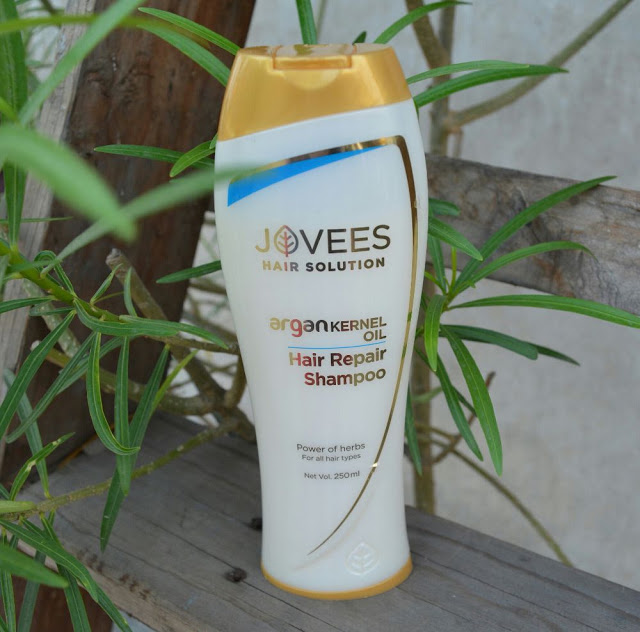 I love everything about Argan oil. This Moroccan lixir is not only nourishing but also very luxurious. So, without much ado I would like to start the review :)). 
Jovees 

is a 12 year old company, which manufactures and markets herbal cosmetics. Personally I do not think that this brand needs any separate introduction. Many of their products have already been reviewed by major bloggers and also they have a very strong network of consumers. If you want to know more about this highly reputed brand, please go through their beautifully organised

 website: 

www.jovees.com.
Price: INR 395 for 250ml

Shelf Life: 3 years


Availability: This is the most easy part. This shampoo along with other Jovees products can be bought from their website, or from Nykaa, Amazon India, Snapdeal, eBay India.
Product Description and Ingredients: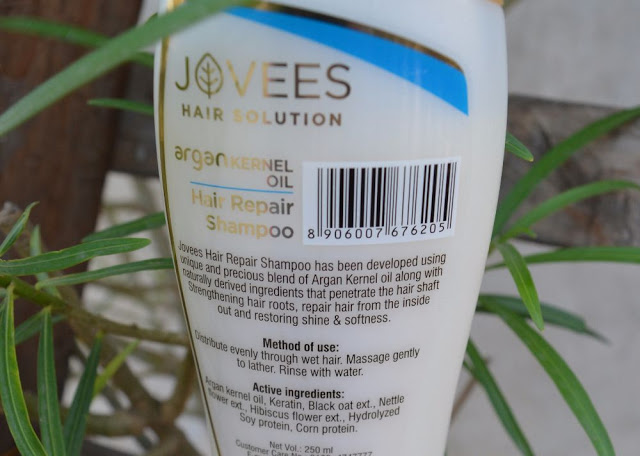 This shampoo is blessed with some beautiful herbs. Those include Argan Oil, Black Oat extract, Hibiscus and Nettle flower extracts, Soy and Corn Protein. It also has Keratin! I find the ingredients like simply wow! They have not published the full ingredient list which I think is necessary. Because now a days people want to know the products they are slathering on to their skin in detail. So, overall this beautiful blend deserves a 4/5 rating :).
My Experience with Jovees Argan Kernel Oil Hair Repair Shampoo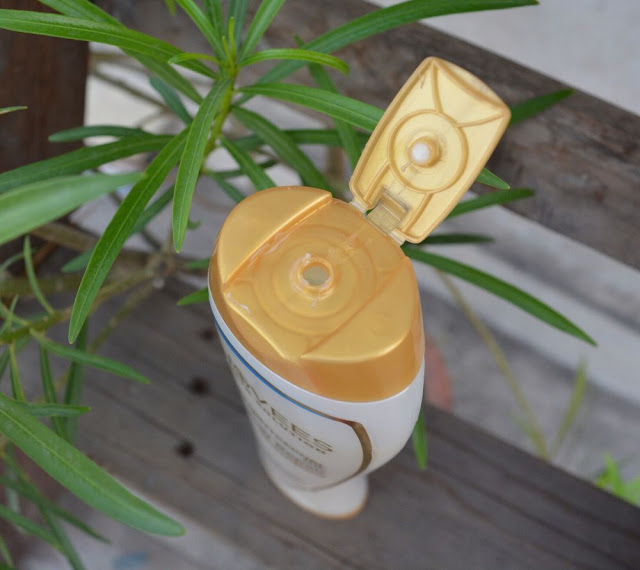 Undoubtedly I find that its packaging is the most beautiful thing of this shampoo. The bottle is semi white in colour and has a golden flip flop cap which encloses tightly. This curvy bottle has won my love. It looks very glam and sleek. Inspite of being a bulky 250ml bottle, it manages to look quite attractive.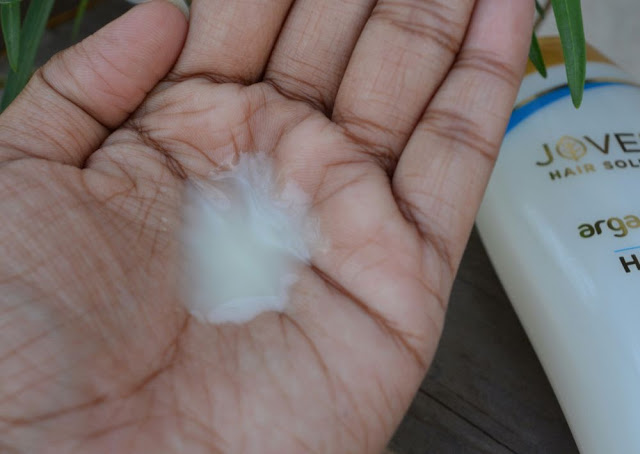 The texture is neither thick nor runny. It is semi white in colour. The shampoo feels very smooth while applying. It spreads easily over my scalp. 
It has no distinguishable aroma. So, a plus point for sensitive nosy people out there. 
The shampoo feels very rich on my scalp. To my utmost surprise, it does not lather much. So, that means it is quite different from the regular commercial shampoos. But do not worry sweethearts! it cleanses the scalp perfectly. After wash off, I have seen that my hair feels voluminous and bouncy. I would not exaggerate while saying that when my bff used this shampoo, he found that this shampoo did not cause him any hairfall!
It does not make my hair tangled, isn't that awesome? If you apply a separate conditioner, the result would be salon styled hair. 
***CA IMPRESSION: 4.7/5***
Overall, this shampoo is perfect for daily cleansing. It makes my hair smooth and soft. I must recommend this product to everyone. This summer, when your hair needs some extra TLC, I think Jovees Argan Kernel Oil Hair Repair Shampoo would be an excellent choice. Go ahead my dearies and try it out. 
This is all for tonight. I hope this review helps you. Live life happily and celebrate womanhood. Love each and everyone of you. Within the next two weeks, I would come up with some summer special DIYs. So, stay tuned here. 
Thank you for reading. Have you used Jovees products? Please share your experiences here. Love you all.
**PR sample sent by Jovees. But the review is self opined and genuine.