5 Best Medicated Anti Dandruff Shampoo in India
If there is someone who keeps visiting me every now and then, that surely is dandruff. From my childhood days to my grown-up days, I have used at least 20 different anti-dandruff shampoos.
Most of the shampoos used to be commercial ones. As money was a constraint and the intention was to purchase a family-size bottle, so often I ended up buying commercial anti-dandruff shampoos.
Later on, I bought medicated anti-dandruff shampoos thrice. The result was definitely much better than using the commercial shampoos.
The market is, as always, filled with anti dandruff shampoos, but not all are the best. In this compilation, I am going to talk not only about the best medicated anti dandruff shampoo in India but also several trivia regarding this issue in brief.
Let's grab a coffee and jump into all the details that you wanted to know.
Table of Contents
How to Define Dandruff
Dandruff is actually dry/wet white flakes of the scalp. It is considered harmless as a whole. In some cases, dandruff can be itchy.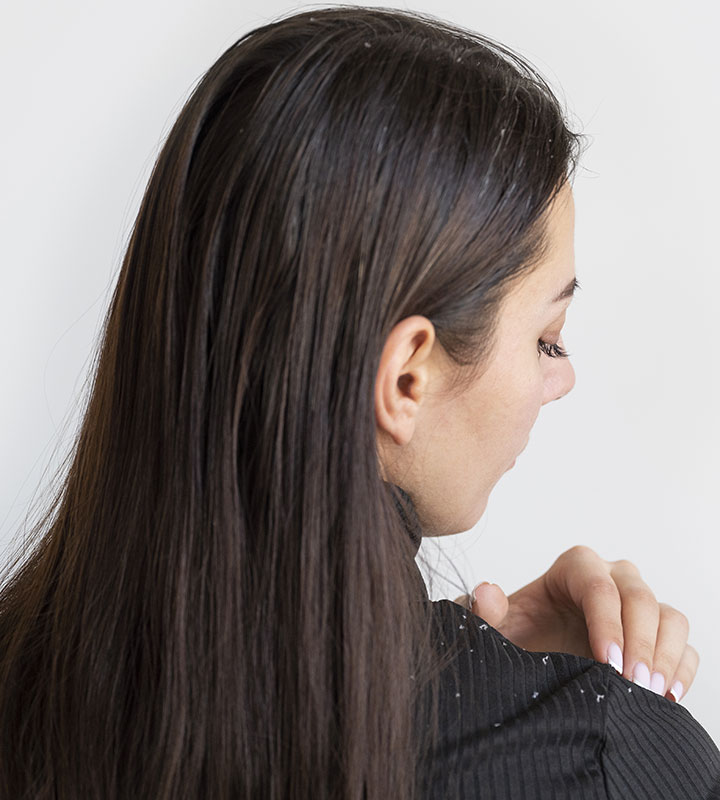 It has nothing to do with how often or how well you wash off your hair. Dandruff is all about the skin of your scalp. It has been seen that a fungus named Malassezia can also cause dandruff.
During seasons like winter or cloudy, this problem can worsen. In fact, skin problems like psoriasis/eczema can also cause scaly dandruff.
Is Dandruff a Lifelong Problem?
It has been found that dandruff starts in childhood and stays throughout middle age. Sometimes, adults get dandruff too. In fact, for some people, it poses a lifelong issue.
Hereby, I can confirm one thing. My dandruff issue escalated when I was 22 years old. I had a smelly and oily dandruff issue that kept coming back every two days. And, it continued giving me headaches till I completed 32 years of my life.

For the last 1.5 years, dandruff does not bug me much. I can go without washing my hair for 5 days at a stretch now.
How to Use a Medicated/Non-Medicated Anti Dandruff Shampoo
If you are suffering from severe dandruff, shampoo your hair with a medicated/non-medicated shampoo once or maximum twice a week.
Anti-dandruff shampoos have a tendency to make the scalp dry and rough. Thus, always shuffle these shampoos with your regular ones. If you are looking for an additive-free mild daily-use shampoo, check out this compilation.
So, if you want to use anti-dandruff shampoo on Monday, then shampoo your hair with a mild one on Thursday. And in this way, you can continue using both shampoos every week.
Note:
Take 2 tablespoons of the anti dandruff shampoo and apply it all over your scalp.

It is better to not rub the shampoo along the hair strands. Otherwise, it might make the hair prone to breakage.

Let the shampoo sit on the scalp for 2-3 minutes

After that, wash off the shampoo with lukewarm/cold water. 

Follow up with a conditioner is a must. Apply along the tip of the strands to avoid tugging and pulling. 
List of the Best Medicated Anti Dandruff Shampoos Available in India Recommended by Dermatologists
1. Selsun Suspension Anti Dandruff Medicated Shampoo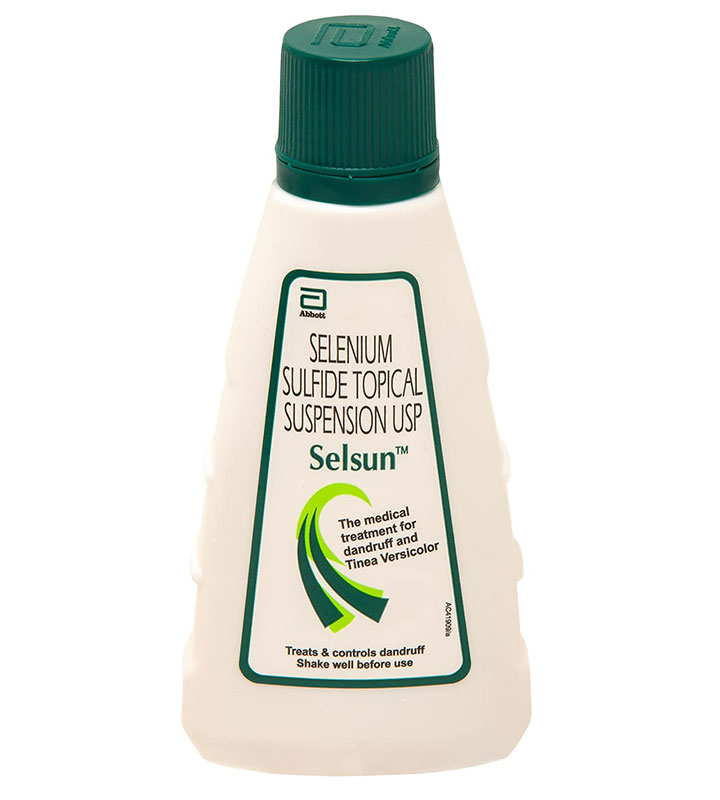 Courtesy of Brand
Shop Now!
With 2.5% Selenium Sulfide, Selsun Suspension is definitely one of the best medicated Anti Dandruff Shampoo for Men and Women in India. It is easily available online and offline.
The formulation is widely appreciated and recommended by dermatologists all around the globe. It helps to soothe the itchy and irritated scalp. The product is loved by many for the last 70 years.
The only downside is that it can dry out the hair strands if used on daily basis. It is better to not use anti-dandruff shampoos if dandruff is not a serious issue.
2.

Sebamed Anti Dandruff Shampoo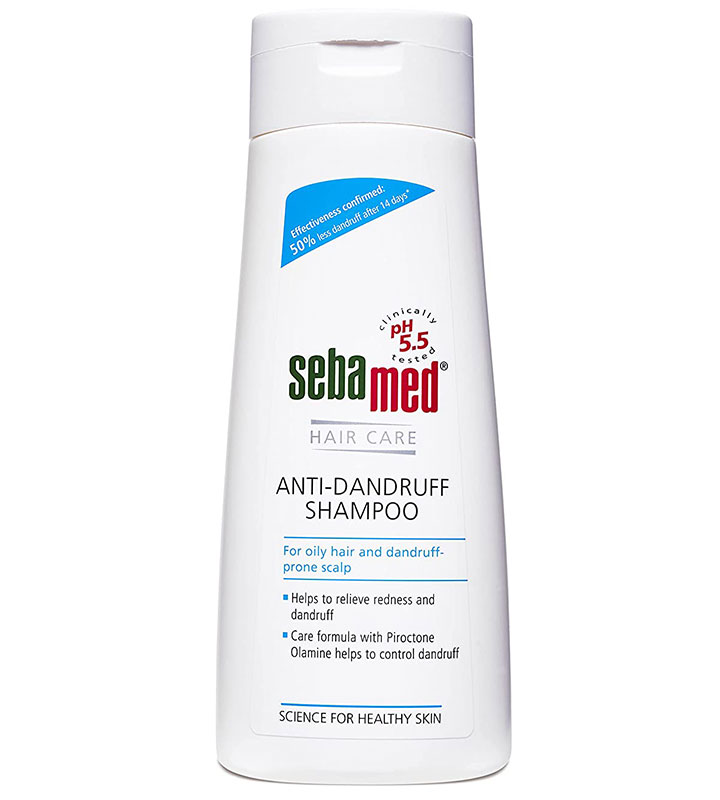 Courtesy of Brand
Shop Now!
Whenever it comes to pH balanced products, Sebamed comes to our minds at first for sure. This anti dandruff shampoo is no different as well.
Piroctone Olamine is used as an active ingredient in this formulation. It is pretty effective to fight against dandruff.
Shampoos are generally on the higher side of the pH scale due to all the cleansing agents. But, our scalp has a pH of 5.5 and this shampoo helps to maintain the balance.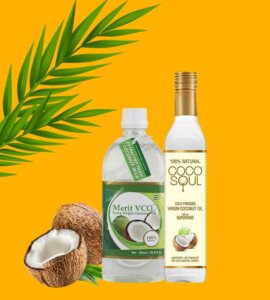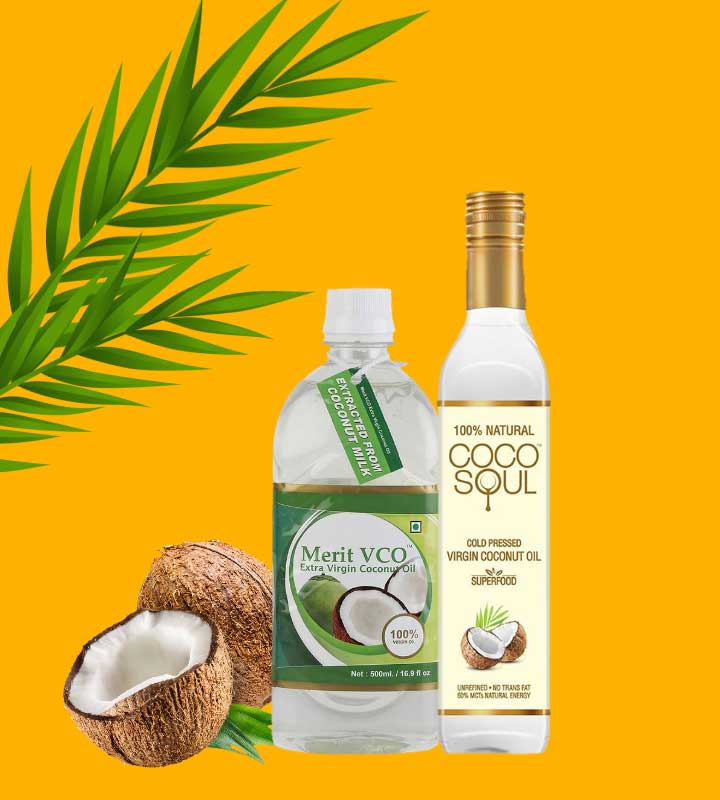 Every brand claims to be the best. But, are those really effective and pure? Check out a compact compilation of the best coconut oil that are donning the Indian market.
Read More
3.

Cipla Anti-Dandruff Shampoo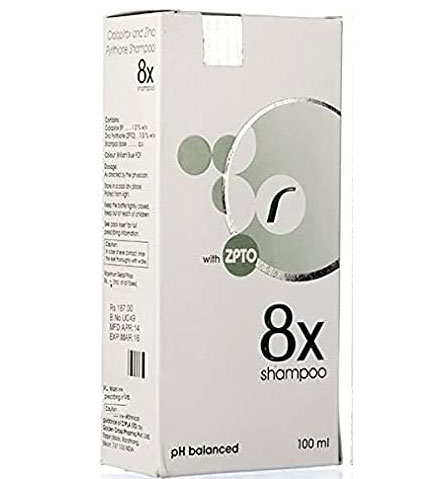 Courtesy of Brand
Shop Now!
In order to treat seborrhoeic dermatitis, this medicated anti dandruff shampoo by Cipla is one of the best in India. Not only it is easily available but also reasonably priced.
The combination of Ciclopirox and Zinc pyrithione works as the anti dandruff element in the formulation. This combo helps to treat fungal infections on the scalp.
Along with these ingredients, Aloe Vera is another active ingredient used in this formulation. From every aspect, this shampoo is surely the best medicated anti dandruff shampoo in India.
4. Glenmark Pharma Scalpe Plus Anti Dandruff Shampoo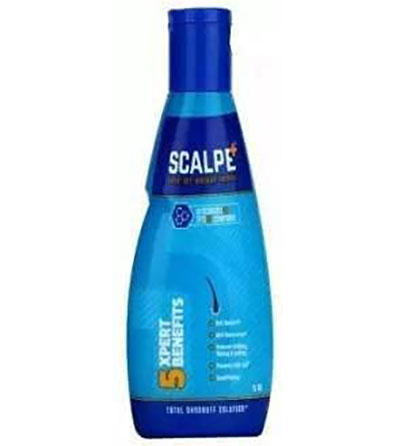 Courtesy of Brand
Shop Now!
There are several reasons why it is said that Scalpe Plus Anti Dandruff Shampoo is the best medicated anti dandruff shampoo available in India. And, Ketoconazole as the active ingredient is definitely the prime reason.
Ketoconazole, not only attacks Malassezia fungus but also helps to control hair fall. In fact, it is also known as a hair conditioning agent. Overall, Ketoconazole is of the most effective ingredients to fight dandruff.
5. Keraglo-AD

Anti Dandruff Shampoo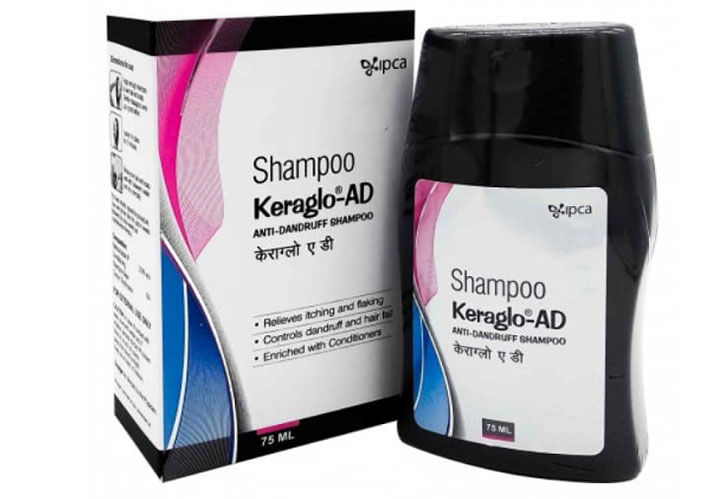 Courtesy of Brand
Shop Now!
Guess what! 2% Ketoconazole is the magic ingredient in this formulation just like the previous one. And, this definitely makes this anti dandruff shampoo one of the best medicated anti dandruff shampoos available in India that is also recommended by dermatologists.
The shampoo is definitely quite popular for its effective formulation. So, next time, if you are looking for an effective medicated shampoo for dandruff, check out this shampoo for sure.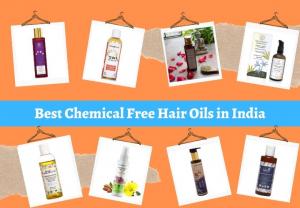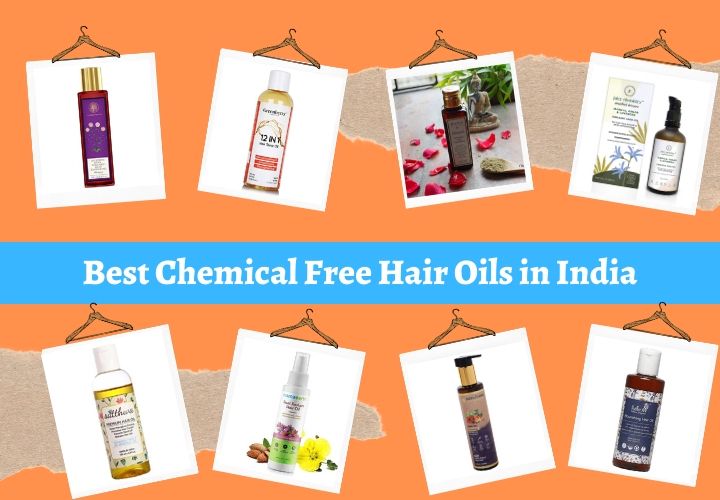 Are you looking for organic and chemical free hair oils for hair growth? Find out a compilation of the best chemical free hair oils in India.
Read More
Ingredients to Look for in a Medicated Shampoo: The Guide to Buy the Best Anti Dandruff Shampoo
Well! As I always say, with the ever-expanding market of hair care products, every now and then, new products are popping up. So, an amazing medicated anti-dandruff shampoo can always emerge that is not included in the list.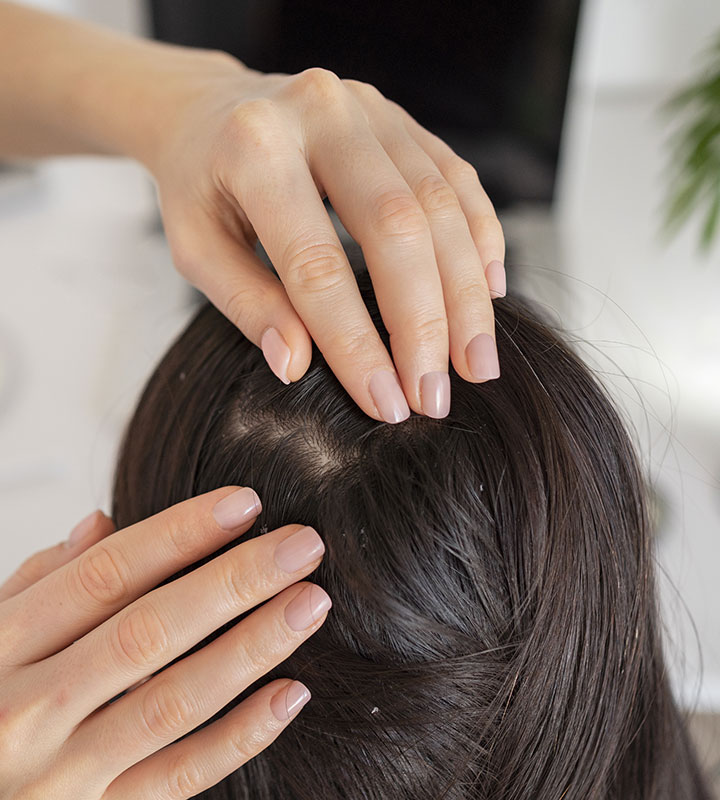 And thus, you always need a guide so that you can pick up the best among a bunch of shampoos. Here goes a list of ingredients that you need to look for while buying the best medicated anti dandruff shampoo.
1. Coal Tar
It is a well-known ingredient for its anti-inflammatory and antimicrobial properties. Thus, shampoos with Coal Tar soothes inflamed and itchy scalps. Basically, it slows down the rate of flaking of the scalp skin cells.
Coal tar might make the hair photo-sensitive. Thus, it is always suggested to consult with a dermatologist before choosing a shampoo with this component. 
2. Pyrithione Zinc
Another active component that is often found in the best medicated anti dandruff shampoos. It is widely found and this makes the product a bit inexpensive.
It is a powerful tool to battle against Malassezia fungus. Pyrithione Zinc is quite popular among dermatologists because of its gentle nature.
3. Salicylic Acid
Surprisingly, this component is not only effective around acne but also around dandruff. It is amazing to fight off Yeast, another common cause of dandruff.
Salicylic Acid is often found in Clarifying Shampoos as it can clear scalp buildup which is an indirect cause of dandruff for some people.
If you want a healthy solution for your oily scalp, then choose an anti-dandruff shampoo with Salicylic Acid. It is not recommended for people with dry skin as they might feel the effect irritating. 
4. Selenium Sulfide
It is a Sulfur-derived component that can control itchy dandruff flakes. Don't worry! This active ingredient does not come up with the rotten egg smell of Sulfur.
Due to its anti-inflammatory properties, it can soothe the itchy and irritating scalp. Shampoos with Selenium Sulfide are easily available in medical stores.
5. Ketoconazole
An anti-fungal active ingredient that can slow down the growth of yeast. Just like Selenium Sulfide, shampoos with Ketoconazole are easily available too.
Apart from treating the root cause of dandruff, this component can also treat hair loss problems too.
Can These Medicated Shampoos Remove Dandruff Forever?
Well! I won't lie at this point in time. All these best medicated anti dandruff shampoos can keep your dandruff at bay for a few days to a week. But, dandruff keeps coming back.
There are salons like Jawed Habib that provide anti-dandruff treatments. Definitely, those treatments are effective and the scalp remains clean for a maximum of two weeks. But, afterwards, the problem comes back.
As a whole, with a proper shampoo, the right hair care routine, and a healthy lifestyle, dandruff can definitely be controlled. And, that's all we need to make peace with.
And, that's all for today! If you find this article helpful, make sure to share it with your friend and family. Take care; celebrate life.