Hello my sweethearts, welcome to Cosmetics Arena. Summer is here and taking care of hair becomes essential during this season. So, today I would review Aroma Essentials Tomato Pumpkin Cream Shampoo. The concept of cream shampoo is really new to me.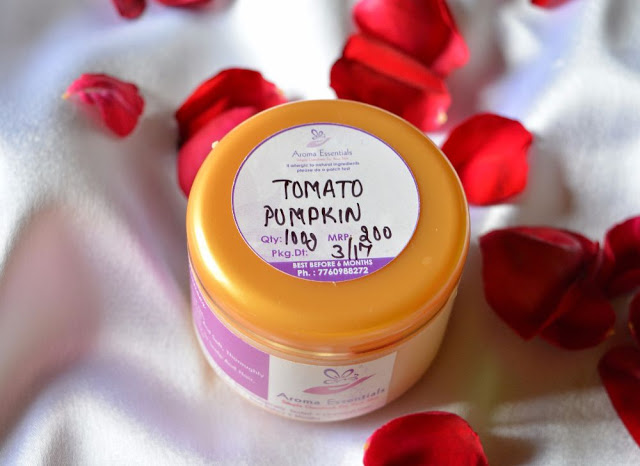 Cream shampoos are quite innovative. Many bloggers have already reviewed Aroma Essentials Onion Cream Shampoo. It became an instant hit. This tomato pumpkin shampoo is a new launch from the brand. So, let us start the review now.
Price: INR 200 for 100g
Shelf Life: 6 months
Product Description and Ingredients: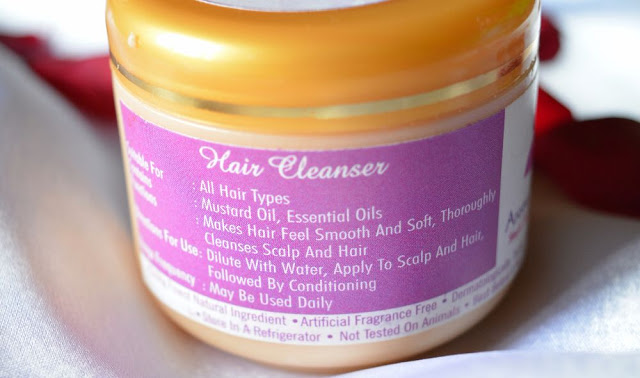 Madhurima (owner of Aroma Essentials) is extremely honest about the ingredients. This shampoo is actually made of tomato, pumpkin, mustard oil and essential oils. Tomato contains Vitamins A, B, C, and E. These vitamins are essential for healthy hair. 
Pumpkins are enriched with Vitamins A, C and also Potassium. Potassium helps in regrowth of hair. Pumpkin hair masks are extremely moisturizing. In this shampoo, no color or preservative has been used. I would love to give a 5/5 rating for the ingredients separately.
My Experience with Aroma Essentials Tomato Pumpkin Cream Shampoo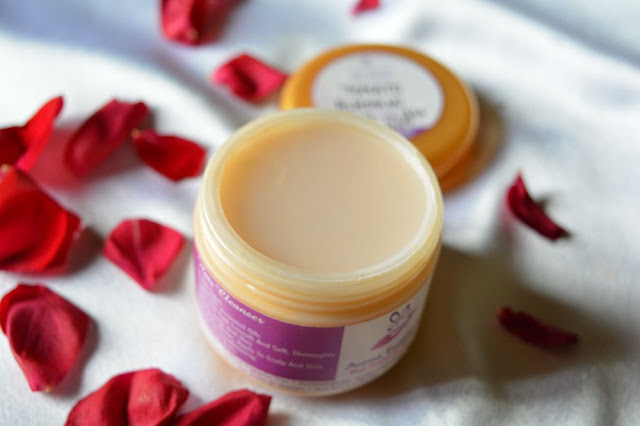 The shampoo comes in a tub container. There is also an inner lid to protect the product further. Overall, I found the packaging quite cute.
I want to say only one thing and that is "Refreshing". I just can't stop myself smelling my hair afterwards. The aroma is very fresh and natural. This is an ideal shampoo for summer. After a long and tiring day, when I clean my hair, I feel relaxed and rejuvenated.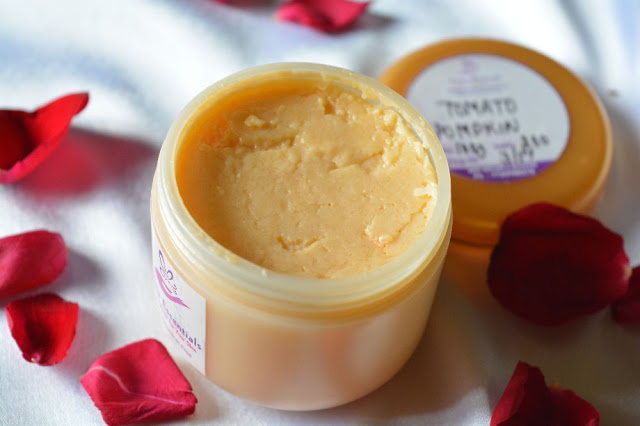 The cream is quite thick and of light orange color because of the pulps.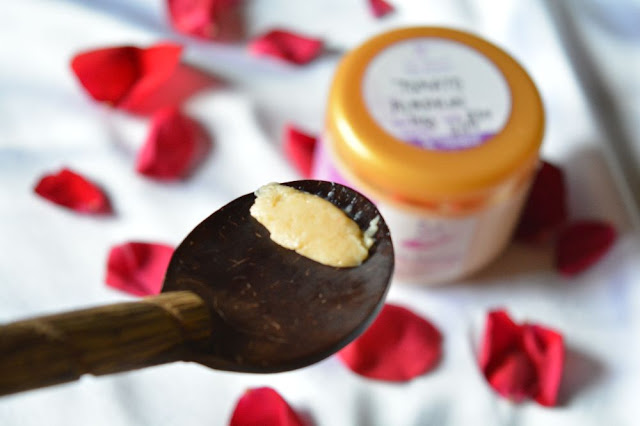 I take only one full table spoon of the shampoo and then just mix it with water until the lather forms. It is better to scoop out the product using a spoon because otherwise, it may become contaminated.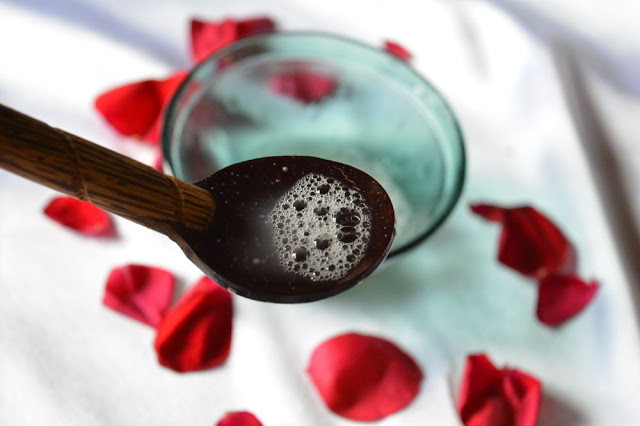 As you can see in the picture, it forms a beautiful lather, but do not expect it to be like those Sulphate shampoos. It was surprising to see that how effectively it cleanses. After one wash only, my hair felt absolutely dirt free. 
In fact, it removes oil from scalp also. Another thing I have noticed that this shampoo has actually reduced my dandruff. I have dandruff all round the year. I am glad that I have found this shampoo. 
---
**********CA IMPRESSION 5/5*********
---
I absoluely recommend this shampoo to everyone. If you are looking for an all natural shampoo for summer, then this is perfect for you. Just give it a hit and I am sure you would not regret ever.


JUST A TIP:
For maximum result and salon like hair, use this shampoo along with their Leave on Serum :)). 
Love you my dear friends. I hope you find this review useful. Take care and celebrate womanhood :)).
Thank you for reading. Have you used this type of product? Please share your experiences here. Love you all.
**PR sample sent by Aroma Essentials. I am thankful to Madhurima. But the review is self opined and genuine :)).