Two Months with Lancemade Slow Infused Oil aka MABH Hair Growth Oil
The year was 2014-2015. I was yet to launch Cosmetics Arena. It was the time when there were only handful numbers of Indian beauty blogs. And, MABH was one of those. The founder, Lanceek was my inspiration for real.
Lanceek was pretty popular (even today she is) for her long hair, Really long hair that past her thighs!! The secret was a hair oil that contains a secret recipe passed through her family.  Soon, she started to bottle up the secret recipe to everyone.
Very recently, Lanceek decided to rebrand and relaunch the oil under the brand name of Lancemade. The recipe remains the same.

But, the packaging looks amazing and more premium now. Lancemade® has received its trademark registration approval from the Government of India.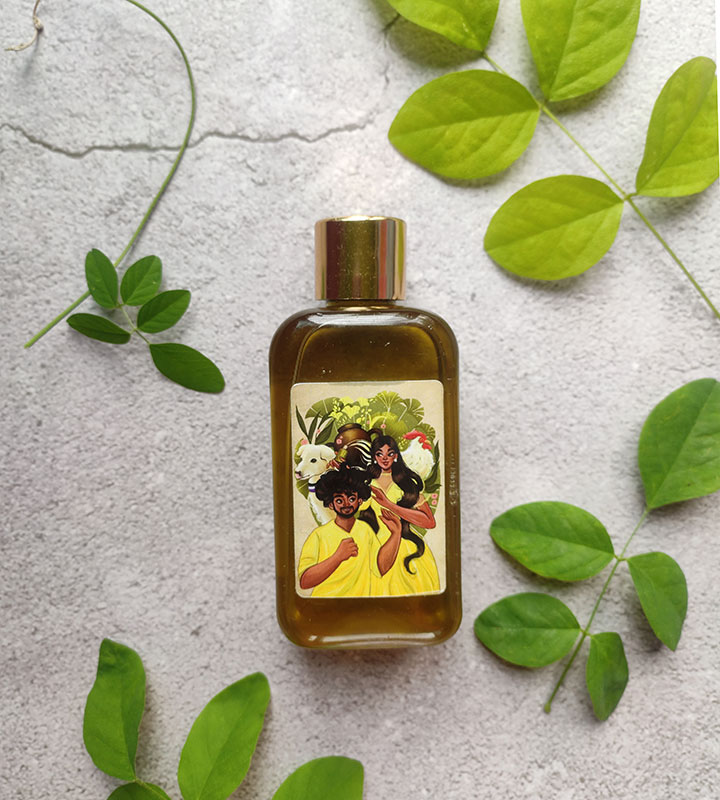 Long story short, two months back when Lancy shared with me about Lancemade®  and the relaunch, my happiness knew no limit. It was the same time when she told me to try the oil out. And, here I am today! It's been more than 2 months now that I am using Lancemade Slow Infused hair oil.
How is it? Is the formulation effective? How does the oil feel on the scalp? Well! It's time to find out the answers.
Basic Information about Lancemade Slow Infused Oil
Price: INR 499 for 3.4 Oz
Shelf Life: 12 months
Buy From: Lancemade Official Website
Ingredients of Lancemade Slow Infused Oil
Cold-pressed coconut oil (sulphur free), damask rose extracts (an amazing ingredient for the regrowth of hair), false daisy extracts (also known as Bhringraj which is the King of Herbs especially for haircare), and Wildcraft mix which is the trade secret of the Lancemade family. 
Well! The ingredient list apparently might seem an incomplete one. But, it is actually the full ingredient list. The trade secret is an infusion that Lancemade blends with coconut oil.
The wildcraft botanicals are difficult to resource. The brand resources the botanicals directly from farmers across different parts of the world.
Lanceek says, "Enforcing trade secret protection is very necessary for the survival of home-grown brands and we hold the right to our formula, as much as we own our trademark. It becomes increasingly difficult for small businesses to keep up or flourish once such information is available to business majors."
As a whole, Lancemade Hair Oil has every ingredient that can make it one of the best hair oils out there. Is it so in reality? Well! Keep reading.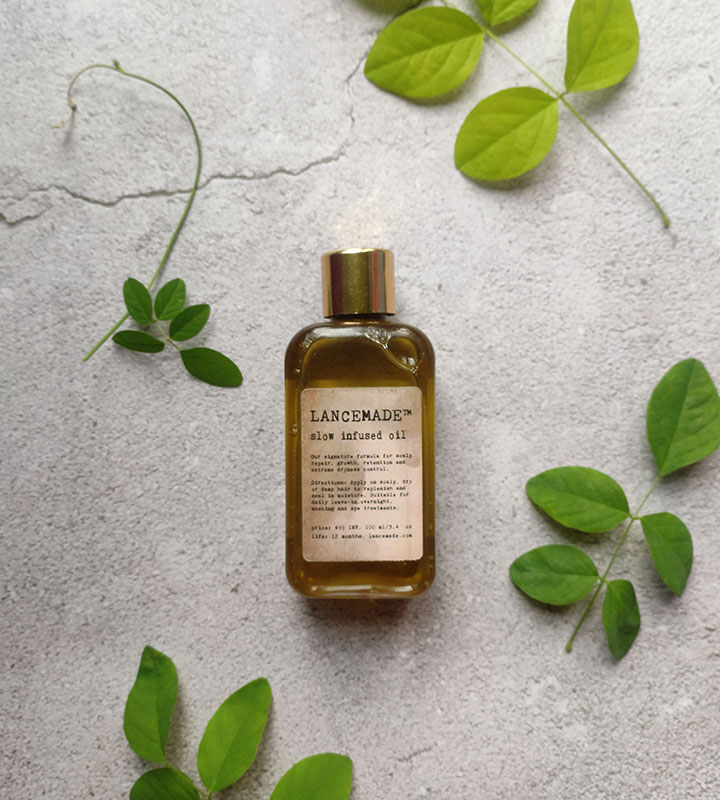 Ingredients that You Would Never Find in Lancemade Products
1. Preservatives
Lancy has sworn off to never use preservatives like Phthalates, Parabens, Formaldehyde and numerous other preservatives. Our skin literally absorbs these harmful components and harm our lungs, kidneys, & other organs.
Rather she prefers using food-grade preservatives that are much safer. But, guess what!! Lancemade products do not use any such preservatives.
2. Fillers like mineral oil, petroleum and paraffin
Brands use fillers to make their products cost-effective. Undoubtedly, natural oils and real herbs are pricey but Lancemade has vouched to avoid such fillers at any cost.
3. Colorants & Perfume
Who doesn't want to smell good? But, all those perfumery products do no good to your skin or hair. Thus, Lancemade oil has been formulated without additives like colours, flavours and perfuming agents.
The mild olive colour of the oil is the result of slow infusion which is totally scientific.
4. Silicones and Animal-Derived Ingredients
Silicone is a commonly used ingredient in hair care products. Apparently, it makes your hair soft and manageable. But, in long run, it builds upon the scalp and dries the hair out. Fortunately, Lancemade is free from Silicones.
Lancemade is 100% vegan. The brand formulates products that are free from Lanolin, Honey, Royal Jelly, Tallow, Lard, Milk Protein, and other animal-derived ingredients.
Why Slow Infusion Process is Effective?

According to the brand, slow-infused hair oils have 95% more penetration power. It can easily go through the cuticles of the hair shafts. So, the hair strands soak all the nutrients just within an hour.
My Experience with Lancemade Slow Infused Oil
Hair Condition during the time of application: Wavy and thick hair strands with ends prone to splits
In these two months, I have applied this hair oil twice a week religiously. I make sure to always apply hair oil on a clean scalp. It ensures more penetration.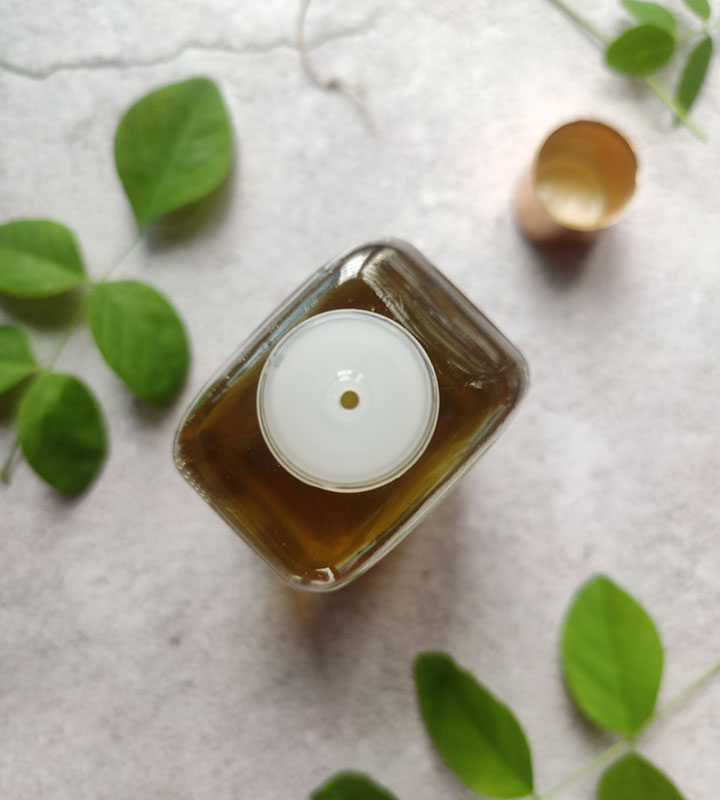 The texture of the oil is pretty light and it has a soothing aroma of coconut oil. Here are the changes I have observed afterwards.
The oil is non-sticky and light in texture. So, it spreads pretty well.
Hair feels soft and smooth afterwards.
I have dandruff prone scalp which is quite persistent. With consistent application of around 3 weeks, the rate of dandruff infestation has been reduced to a great extent.
My scalp feels itchy too sometimes. But, in these two months, I have never felt so.
Talking about hair growth, I have not measured the growth. But definitely, my hair looks a bit longer, shinier, and healthier these days.
The health of my hair strands has improved a lot.
At the time of application, I was not facing hair fall. So, it would be hard to comment upon that part. But, there is no doubt that this hair oil is pretty effective.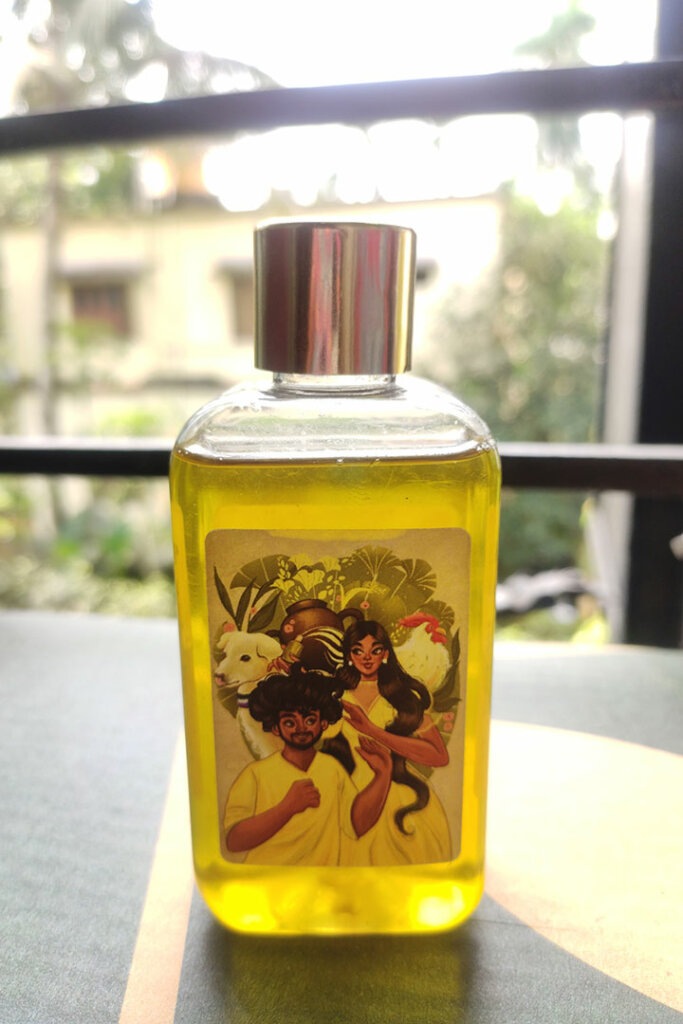 Is There Anything that I Didn't Like about this Product?
Honestly, I have thought a lot about this question. I want to be totally unbiased. And, my answer is 'Nothing'. There is nothing that I didn't like about this hair oil. Lancemade Hair Oil has a rich formulation and it deserves the spotlight.
And, that's all for today! Share this article with your friends and family if you like reading this article. Ask us anything regarding this product if you have any questions or doubts in your mind. Take care; celebrate life.
** The product has been kindly gifted by the brand. I have not been paid to write the review. So, everything you have read so far is genuine and true to its core.