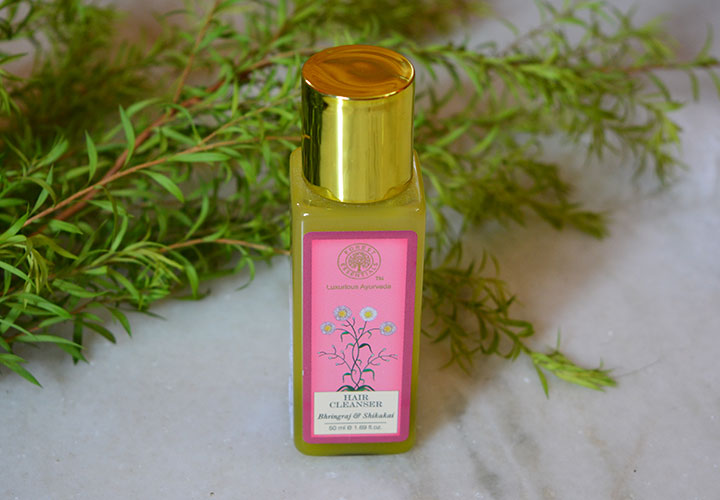 Forest Essentials Bhringraj and Shikakai Hair Cleanser Review
Hey angel! So, today's review is all about Forest Essentials Bhringraj and Shikakai Hair Cleanser. Recently, I was looking for a sulphate free shampoo as I was bored with my Plum Hibiscus and Rosemary Shampoo. Well! Forest Essentials is quite an established luxury ayurvedic brand; the brand has a number of brilliant formulations in their kitty. I, personally have used a number of their products and mostly I have found those cosmetics effective.
Although, there are a number of brands that formulate sulphate free shampoos, yet I decided to choose Forest Essentials as I was not willing to buy full-size products beforehand. Forest Essentials comes with travel-sized bottles for most of their products. Well! What do you think dearies? Did this duo were able to satiate my necessity? Were the results satisfactory? In the following section, I have debunked all the questions by enclosing a detailed review of the shampoo. So, get ready!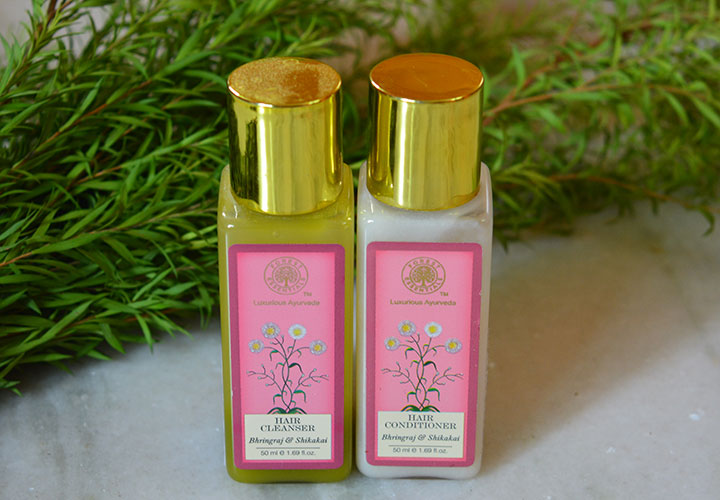 Basic Information about Forest Essentials Bhringraj and Shikakai Hair Cleanser
Price: INR 325/1225 for 50ml/200ml
Shelf Life: 2 years
Buy From: Nykaa
What Does the Brand Claim about Forest Essentials Bhringraj and Shikakai Hair Cleanser?
Forest Essentials Bhringraj and Shikakai Hair Cleanser is indeed the best solution to control hair thinning, breakage. It also promotes hair regrowth. The blend of Shikakai and liquorice have micronutrients which is helpful in dandruff control and stimulating the growth of new hair. Get ready to welcome a rejuvenized scalp and healthy mane.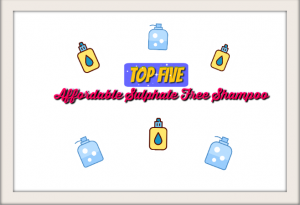 Check out the list of best affordable sulfate (sulphate) free shampoos in India. The list is updated. You must try these shampoos in 2020.
Read More
Ingredient Analysis of Forest Essentials Bhringraj and Shikakai Hair Cleanser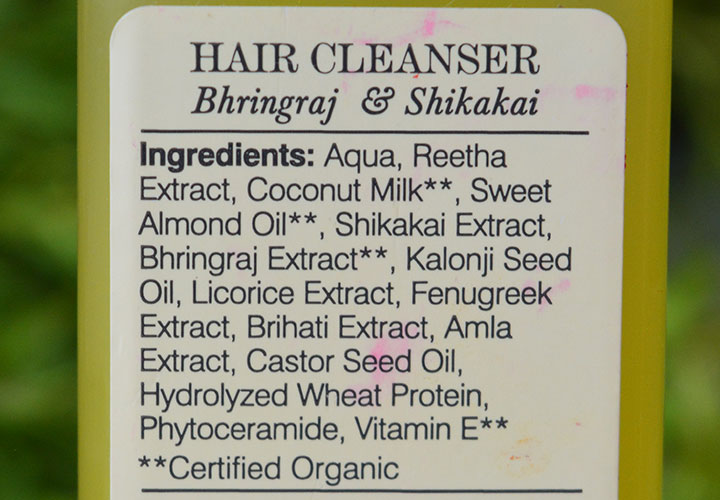 Well! One thing is pretty sure that Forest Essentials has not disclosed the full ingredient list here. There is no mention of surfactants in the entire list and this is no less than frustrating. These type of acts are never acceptable, especially from a reputed brand.  In the following section, I have enlisted the benefits of the given ingredients.
Aqua: Base of any liquid cosmetic.
Reetha Extract: The saponin of this ingredient acts as a cleanser. It is one of the best natural cleansers indeed. Reetha forms mild lather that not only cleanses the hair but also provides with a soft & silky touch to the mane. Reetha is pretty popular for is hair regrowth property.
Coconut Milk: If you are keen on softening and lightening your hair naturally, then coconut milk can be the best ever solution for you.
Sweet Almond Oil: This oil is full of healthy ingredients like Omega-3 fatty acids, phospholipids, vitamin E, and magnesium. It is extremely healthy for the scalp; helps in treating hair loss & damaged hair.
Bhringraj: According to Ayurveda, it is 'Food for Hair'. If you are looking for a natural way to regrow your hair, to nourish hair, and also to prevent dandruff, then Bhringraj is the best.
Shikakai: Another name of this fruit is "fruit for the hair". The pH value of this fruit is mild and thus helps in cleansing the hair in an excellent manner. The natural oils of this fruit are pretty helpful.
Kalonji Seed Oil: This oil has anti-inflammatory and antioxidant nutrients that help in strengthening hair and treating hair loss. It helps in preventing premature greying.
Liquorice Extract: It is an amazing ingredient that helps in soothing the scalp; it also helps in reducing scalp conditions like scabs and dandruff.
Fenugreek Extract: These seeds are excellent in killing the bacteria and fungi present on the scalp. It also strengthens hair follicles and promotes hair growth.
Brihati Extract: This extract is pretty useful in treating scalp infections.
Amla Extract: An amazing oil which is full of Vitamin C; promotes hair and scalp health.
Castor Seed Oil: If you are looking for healthy & shiny hair, then this oil can be your BFF. Hair fall prevention is another benefit of using this oil.
Hydrolyzed Wheat Protein: This amber-coloured liquid that is derived from Wheat Germ is extremely beneficial in making hair shiny, healthy, strong, and thick. It also helps in repairing damaged hair.
Phytoceramide: These components help in hair growth and making hair stronger & healthier;
Vitamin E: This is one of the best humectant and anti-oxidant ever that makes hair smooth & shiny.
Well! The ingredients are indeed amazing. But, as a matter of fact, all these are only the key ingredients. There is no mention about the surfactants or the types. So, I cannot give the ingredients of Forest Essentials Bhringraj and Shikakai Hair Cleanser more than 3 out 5.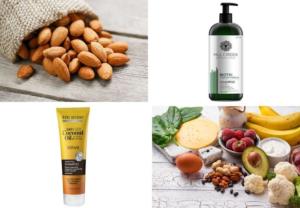 Check out this brilliant compilation of Sulphate free and Paraben free Biotin enriched hair growth shampoos. Know the key to grow your hair like never before.
Read More
Packaging: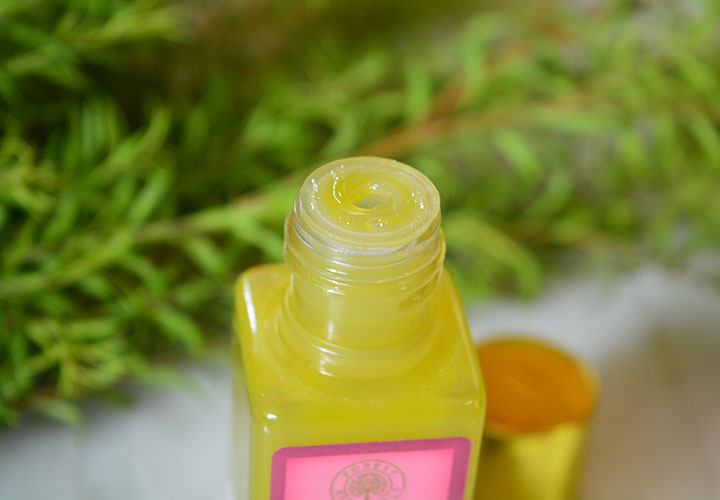 Forest Essentials Bhringraj and Shikakai Hair Cleanser comes in an elegant but not so unique style of packaging. The plastic bottle is sturdy and the golden cap looks charming enough. The 50ml bottles are pretty travel-friendly.
Aroma, Colour, & Texture:
Whoa! The aroma is enough to give an intense orgasm. Honestly, I simply loved the herbal aroma. The aroma reminds me of pina colada sorbet. It is divine, beachy, and refreshing. The green colour would remind you of nature for sure. As a whole, the appearance is striking and bright enough to win your heart. The texture is semi-thick. It is easy to pump out and apply.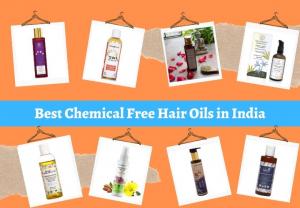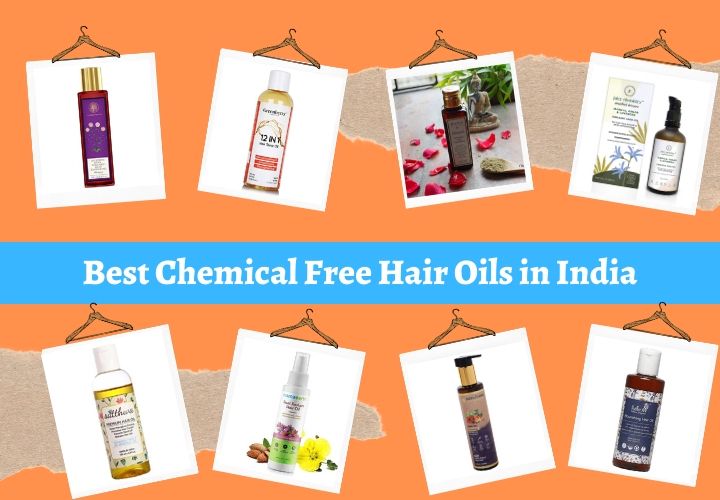 Are you looking for organic and chemical free hair oils for hair growth? Find out a compilation of the best chemical free hair oils in India.
Read More
My Experience with Forest Essentials Bhringraj and Shikakai Hair Cleanser
Well! First thing first. Although it is a travel-sized bottle, it lasted me for more than a month. And, I felt that it was pretty mind-blowing especially when the quality is 50ml only. Considering that it is a hair cleanser, unlike commercial hair shampoos, this product does not produce much lather. But, the cleansing done by this product is absolutely splendid. I have no issue regarding that. And, as I said that the aroma is simply stunning. After wash-off, the aroma still stays there at least for an entire day. Whoa! I just keep smelling my hair. So, all these were the positive facts about the Forest Essentials Bhringraj and Shikakai Hair Cleanser.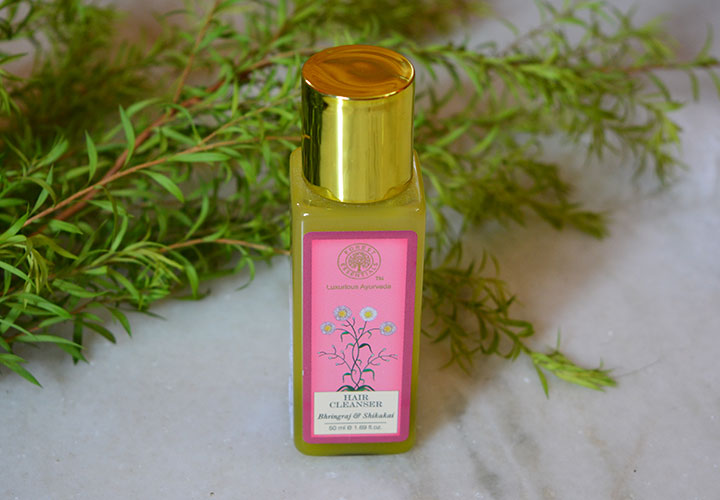 Talking about the other aspects of this hair cleanser, I have experienced significant amounts of hair fall during the entire timeline of the application. After each wash-off, I have seen how my hair-fall rate used to be hiked. At first, I thought that this problem has been induced because I was using it for the first time. But even after giving this hair cleanser almost 1.5 months. the hair fall never stopped. As a result, I simply stopped using it furthermore.
Pros of Forest Essentials Bhringraj and Shikakai Hair Cleanser
Both travel-size and full-size are available
Sturdy packaging
Powerful key ingredients
Beautiful colour and a soothing aroma
Easy to apply
Cons of Forest Essentials Bhringraj and Shikakai Hair Cleanser
Pricey for a travel-sized container
The complete ingredient list is missing
Severe hair fall can be observed.
Would I Repurchase/Recommend Forest Essentials Bhringraj and Shikakai Hair Cleanser?
Well! One thing I must admit that 5 shampoos or hair cleansers can provide 5 different results for individuals. So, if I am experiencing hair fall today does not indicate that everyone would feel the same way as well. But, considering everything all together, I would never repurchase or recommend this shampoo to anyone unless the other person is deeply impressed by the brand itself.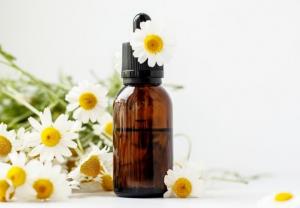 Know about the best organic skincare brands in India that everyone must give a try at least once. Have a look!
Read More