5 Best Coconut Oil for Hair in India
There are many things that made my childhood. And, coconut oil is definitely one such part of it.
In the part of India from where I belong, Shalima Coconut Oil was quite popular back in those days. Shalimar was leading the market as there were hardly any other brands.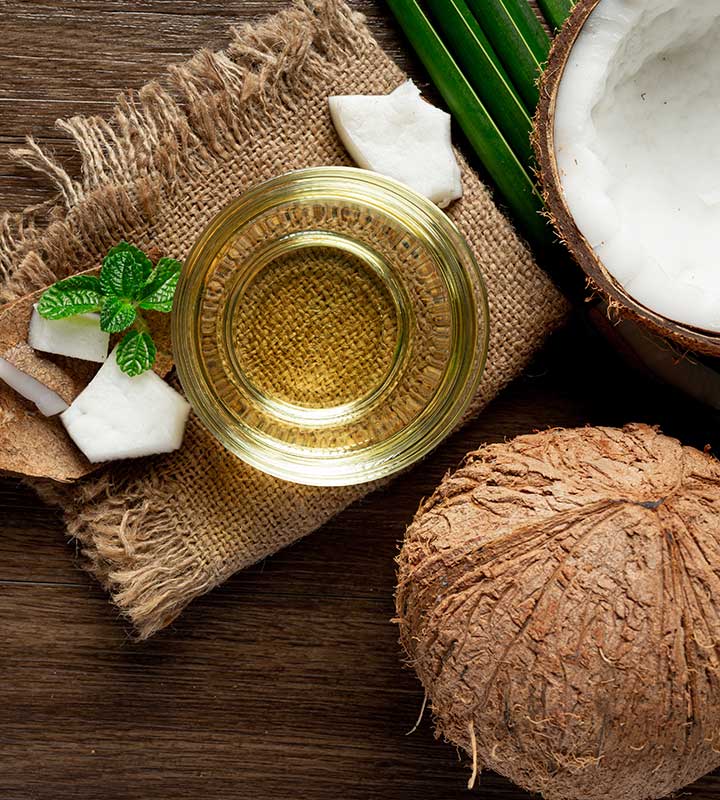 With time, many brands have arrived in the Indian market. All these brands manufacture the best coconut oil in India.
Well! Coconut Oil can be extracted using both cold and hot pressed methods. But, cold-pressed coconut oils are always considered to be the best among all.
In the following article, I am going to talk about 5 best coconut oils for hair in India that are cold-pressed and pure as per the ingredients. Let's walk inside.
Jump to the Compilation of the Best Coconut Oil in India
Why Do You Need Coconut Oil in Your Haircare Routine?
We all know that coconut oil is full of benefits. It is nourishing for both our scalp and hair strands. But, is there anything else that not everyone knows? Well! Let's talk about the benefits of coconut oil for hair in brief.
1. Prevents Hair Damage
With everyday grooming like brushing and styling, hair strands get damaged. All these things combinedly make the hair dry and broken.
Our hair is made of three layers namely Medulla (the central shaft), Cortex (thickest layer), and Cuticle (the outer tough layer). Hairstyling/colouring/heating, brushing, and washing make the cuticle damaged. And gradually, the damage reaches the central core i.e. Medulla.
Well! With the regular application of coconut oil, this damage can be reduced to a great extent.
2. Coconut Oil is More Protective Over Other Carrier Oils
This particular oil is known to be the best carrier oil for our hair shafts. Researchers have found that coconut oil offers the least protein loss even after hair wash. And, this remains the same for all types of hair including the bleached and the chemically treated hair types.
The structure of coconut oil is believed to be the reason behind this ability. Due to its long-chain structure, the hair shaft absorbs the oil quicker than any other oil.
It has been seen that if coconut oil is massaged before hair wash, hair strands become less prone to damage. We all know that our hair is more prone to damage when it is wet. Water changes the hair structure.
When coconut oil is applied, it reduces the amount of water the hair shaft absorbs. And thus, it gets less damage as the friction lowers.
4. Coconut Oil Helps for Hair Growth
All the tug and pull make hair difficult to manage and grow. Coconut oil helps to nourish, moisturize, and protect the hair to a great extent.
All these attributes collectively promote healthy hair growth. Trust me, coconut oil is amazing. All of its benefits are proven and well-researched.
I am pretty sure that by now, you have understood how beneficial coconut oil is. Now, let's talk about the best coconut oil for hair in the Indian market.
1. Merit VCO Extra Virgin Coconut Oil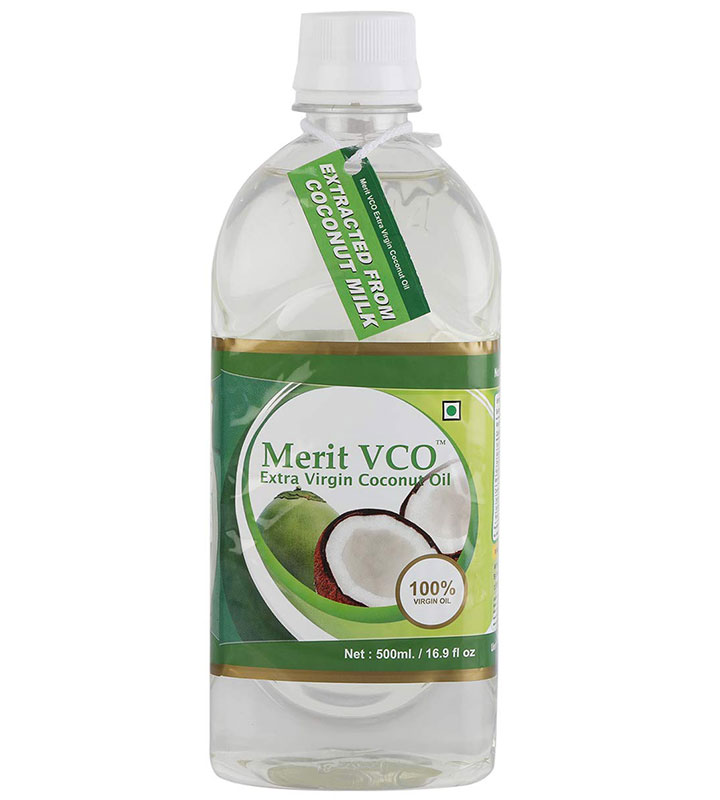 Courtesy of Brand
Shop Now!
It's been more than 4 years now that I am using this virgin coconut oil. Before that, I was using hot-pressed regular coconut oils only.
The consistency of the oil is perfect. It is rich in quality and purity. The oil comes in a regular pet bottle. In winter, just like any other coconut oil, it becomes quite a task to take out the hardened oil of the bottle.
The most interesting part is the aroma. It is really soothing. As a whole, this is definitely one of the best coconut oils in India, at present.
2. Coco Soul Virgin Coconut Oil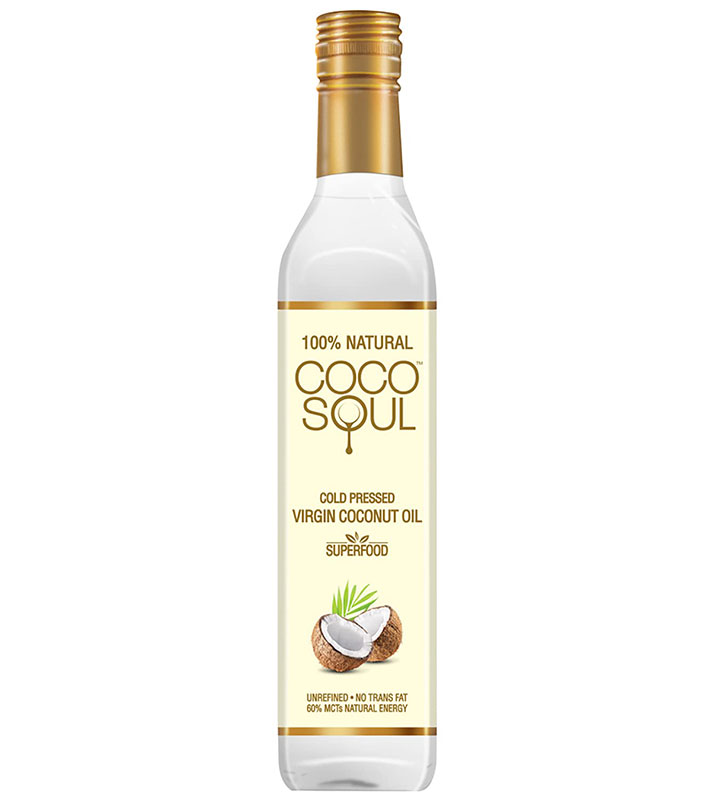 Courtesy of Brand
Shop Now!
A while back, one of my authors reviewed Coco Soul Shampoo. She found it really great. In fact, most of the ingredients were safe too. Since then, I have come across a number of popular Coco Soul products.
This coconut oil is definitely one such. It is cold-pressed and pure coconut oil. In spite of being 100% natural, the brand has kept the price within an affordable range.
As a whole, if you are looking for such coconut oil that is effective yet low on the pocket, it is definitely one of the best coconut oil in India.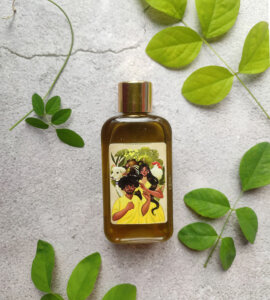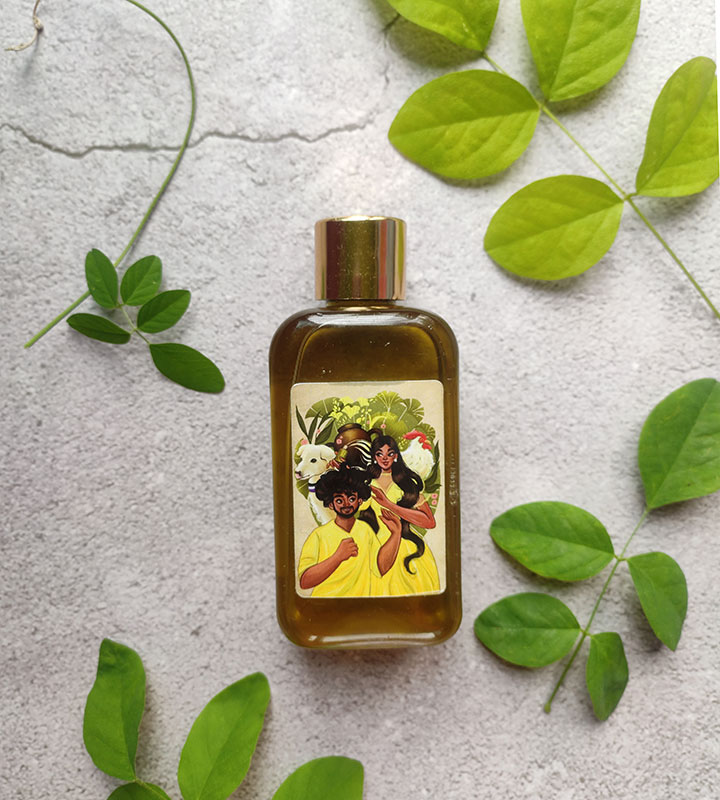 It's been more than 2 months that I am using Lancemade Slow Infused Oil aka MABH Hair Oil. Is it one of the best chemical free hair oils? Let's check out.
Read More
3. Kama Ayurveda Extra Virgin Organic Coconut Oil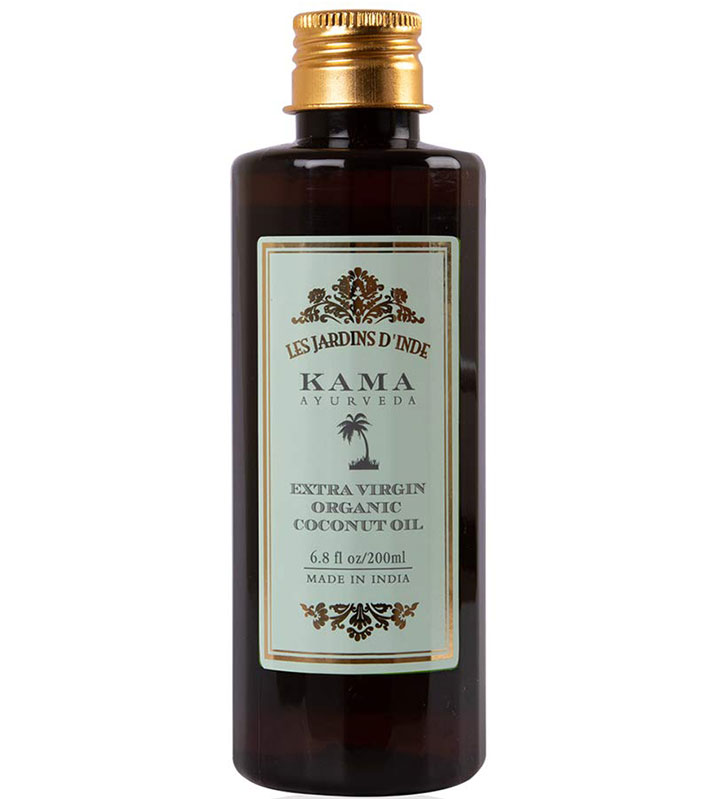 Courtesy of Brand
Shop Now!
Indeed, Kama Ayurveda is one of the luxury Ayurveda brands. But, the products they bottle up are effective most of the time and symbolize purity as well. And, this coconut oil is no exception too.
It is 100% pure, natural, and organic. And, the best part is that it comes in a mini bottle too (50ml). So, if budget is not an issue for you, you can definitely give this oil a try.
4. Forest Essentials Organic Cold Pressed Virgin Coconut Oil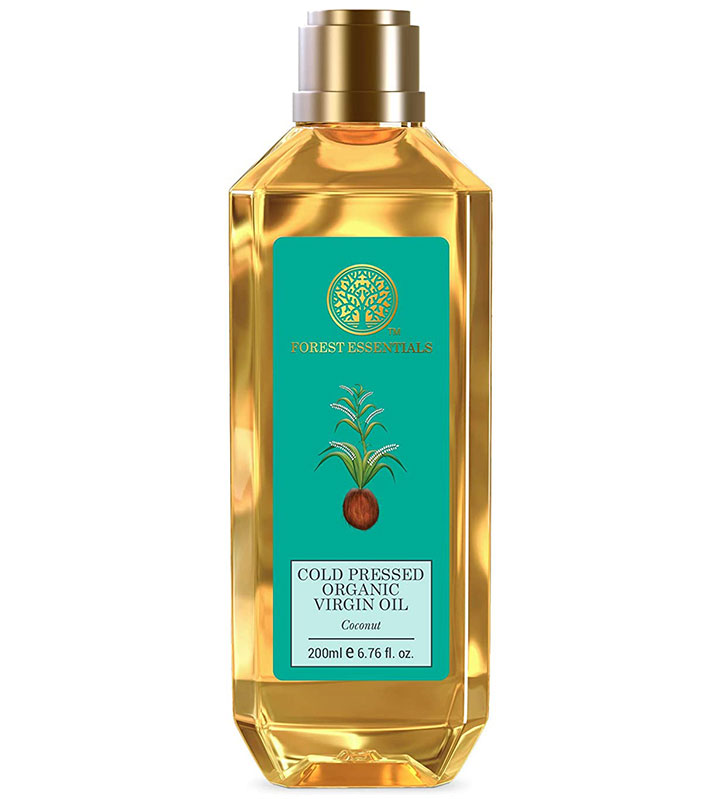 Courtesy of Brand
Shop Now!
Just like Kama Ayurveda, Forest Essentials is another luxury Ayurveda brand. I have used a number of FE products and most of the products are quite effective.
This coconut oil is cold-pressed and 100% natural too. Just that, it has added Vitamin E in it. I am not much sure why it is added to the oil. The brand says it works both as an antioxidant and a natural preservative.
Well! I feel it could have been much amazing if Coconut oil were the one and only ingredient here. As a whole, this coconut oil is indeed one of the best coconut oils in India.
5. Blend It Raw Apothecary Cold Pressed Virgin Coconut Oil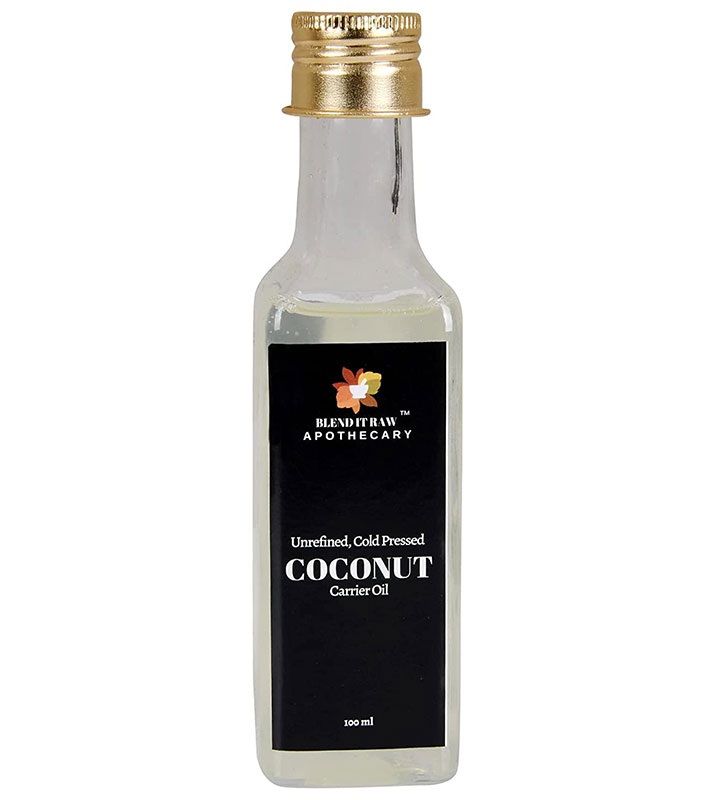 Courtesy of Brand
Shop Now!
Blend It Raw is another brand that is pretty close to my heart. The products are all-natural and organic. Well! Some products are indeed on the high price side. But, the efficacy is top-notch.
And, the same goes with this coconut oil too. Straight from the heart of Kerala, this oil is cold-pressed and has no additives at all.
The price is definitely on the high side, but the consistency is pure. Last but not the least, the brand is trustworthy. So, if you do not find the large one within your range, give the 100ml bottle of Blend It Raw Apothecary Coconut Oil a try.
Final Words
It would be wrong to state that the list ends here. There are many other brands that bottle up pure cold-pressed coconut oils.
Extra virgin coconut oils are expensive in most cases. Well! It's not necessary to use EV oils only.
Just look for coconut oil that is cold-pressed and contains 100% coconut oil only. Additives like colour or fragrance should not be present in the oil.
But, it's true that I have found virgin coconut oils better in terms of efficacy. The choice entirely rests upon you. No matter what; you must include one coconut oil into your haircare regime.
And, that's all for today! Make sure to share it with your friends and family if you find it helpful. Take care; celebrate life.