Love Beauty and Planet Onion, Black Seed Oil, Patchouli Shampoo: Review with Ingredient Analysis
There is no denying that I am a shampoo person. Whenever a shampoo gets launched, I try to buy it or at least take a glance at the ingredient list. Well! It gives a different type of satisfaction if the formulation seems good.
So lately, when Love Beauty and Planet came up with six shampoos, I knew that I must give one of them a try.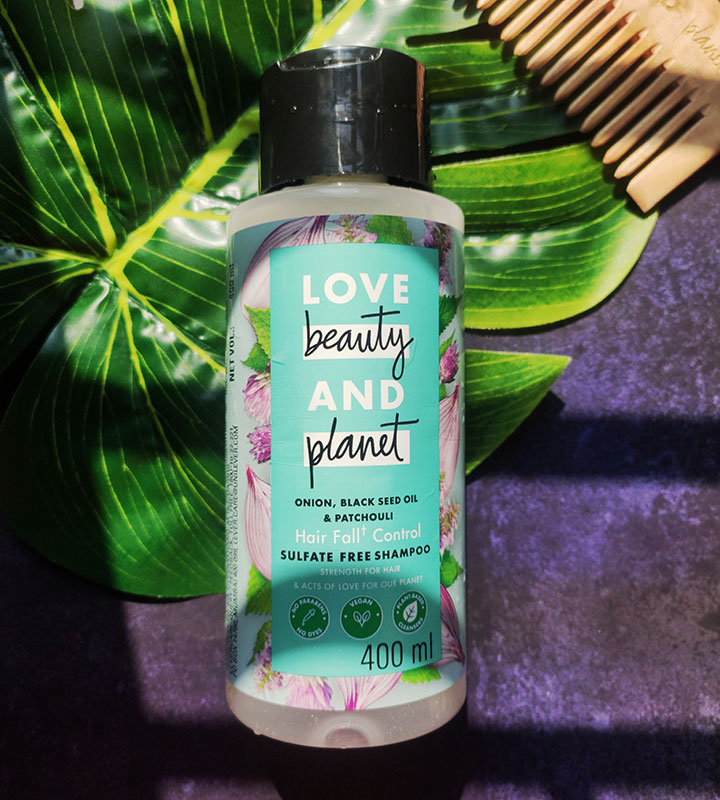 Among the entire range, Love Beauty and Planet Shampoo with Onion, Blackseed Oil, and Patchouli seemed the right one for my hair problem.
The other five variants are Love Planet Apple Cider Vinegar and Jasmine Shampoo, Love Beauty and Planet Natural Murumuru Butter and Rose Shine Shampoo, Love Beauty and Planet Natural Argan Oil and Lavender Anti-Frizz Shampoo, Love Beauty and Planet Tea Tree Oil and Vetiver Clarifying Shampoo, Love Beauty and Planet Natural Coconut Water and Mimosa Volume Shampoo.
It's been a month now that I am using the shampoo. The brand claims that it controls hair fall,
I took all the time to come to a proper conclusion regarding the claim. Does it do that? How rich is the formulation? Well! Let's find out all the answers here.
Basic Information about Love Beauty and Planet shampoo
Price: INR 600 for 400ml
Shelf Life: 2 years
Buy From: Amazon
Ingredients of Love Beauty and Planet Shampoo
Undoubtedly, the brand has paid a lot of attention to the packaging. The graphic design team has worked really hard for sure. But, what about the formulation? Has a similar amount of attention been given too? Let check out.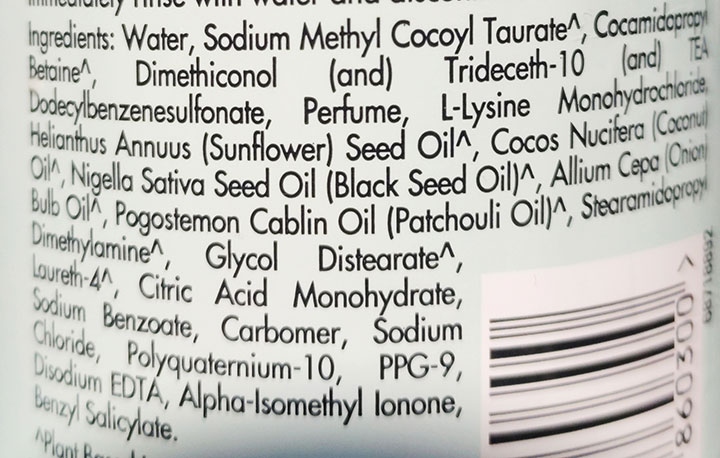 1. Aqua
Water is used as the base of the shampoo.
2. Sodium Methyl Cocoyl Taurate*
It is a safe surfactant that is quite mild yet lathers well.
3. Cocamidopropyl Betaine* 
Another moderately safe surfactant.
4. Dimethiconol and Trideceth-10 and TEA Dodecylbenzenesulfonate
This emulsion works as a hair conditioning agent. This is often used in shampoos and conditioners, but not enough information is found online regarding this.
5. Perfume
Umm, something that is not desirable anywhere. I wish the brand has disclosed the source or the nature of the component at least.
6. L-Lysine Monohydrochloride 
It works as a safe hair conditioning agent.
7. Sunflower Seed Oil*
This oil helps to smoothen out the hair.
8. Coconut Oil*
A great hair nourished.
9. Black Seed Oil*
Not only this oil helps to keep the scalp moisturized, it also helps to tackle dandruff issues.
10. Onion Bulb Oil*
An amazing hair oil that promotes hair growth and regrowth.
11. Patchouli Oil*
This is another oil that treats dandruff and is known for its anti-inflammatory and anti-fungal properties.
12. Stearamidopropyl Dimethylamine*
A moderately safe component that functions as an antistatic agent and also as a hair conditioning agent.
13. Glycol Distearate*
It is a safe ingredient that functions as a viscosity increasing agent.
14. Laureth-4*
A moderately safe surfactant that also functions as a masking agent.
15. Citric Acid Monohydrate
It controls the pH of the formulation.
16. Sodium Benzoate
A moderately safe component that functions as a preservative and also as a fragrant component.
17. Carbomer
Brings stability to the formula and also helps to increase viscosity. Don't worry; it is safe.
18. Sodium Chloride
Functions as a masking agent that reduces the base aroma of the product.
19. Polyquaternium-10
Forms a film on the hair and also helps to reduce static on the hair.
20. PPG-9
A safe hair conditioning agent.
21. Disodium EDTA
It works as a safe chelating agent that deactivates if any metal ion is present in the formula.
22. Alpha-Isomethyl Ionone
A moderately safe fragrance agent that also masks the basic aroma of the product.
23. Benzyl Salicylate
It can help to clear dandruff buildup and also reduce scalp irritation.
All the '*' ingredients are plant-based. 
Honestly, I am not much impressed with the ingredients. Well! The surfactants are mostly safe and mild. And also, many ingredients are plant-based. A number of hair conditioning agents have been used here too.
But, there are way too many moderately safe ingredients. Some of the ingredients can be skin irritants too. I always prefer ingredients that are safe for both the human body and also for nature. In fact, there is perfume as well. I found a number of masking agents that were not necessary for sure.
I would have felt much happier if the shampoo smelled like onion or black seed oil. As a result of all those masking and fragrance agents, the aroma feels synthetic. 
So, as a whole, the ingredients of Love Beauty and Planet Shampoo deserve a starting of 3.5 out of 5.
Packaging and Texture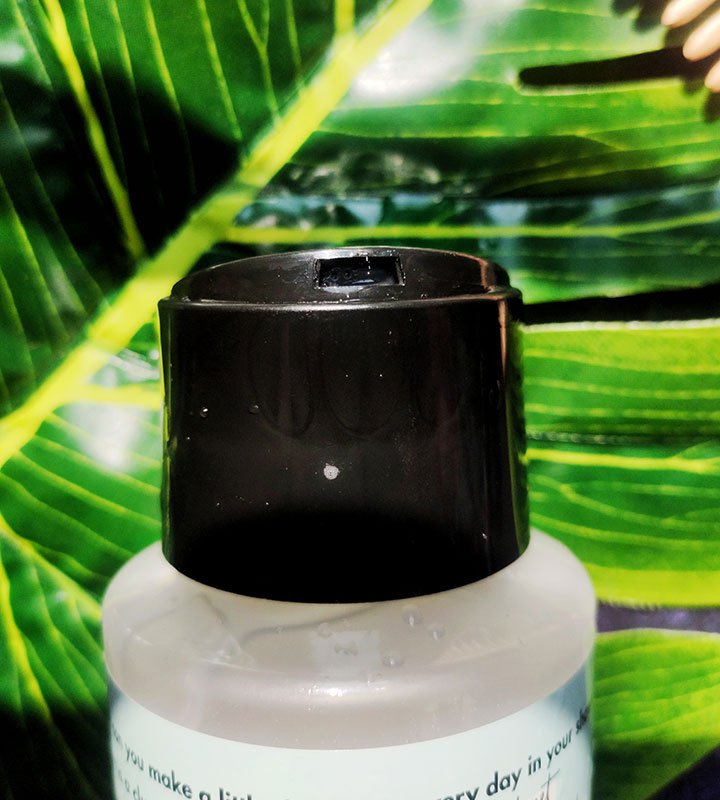 The shampoo comes in quite an attractive plastic bottle. The cap is hardy but not the body. All the details are mentioned on the label properly which is great indeed.
The texture of the shampoo is similar to the one from Pantene. It is completely white in colour. And, also has a shin.
My Experience with Love Beauty and Planet Shampoo
In this one month, I have used the shampoo twice every week. My haircare routine is simple. One hair massage session on my clean scalp every week. Follow up with shampoo and conditioner twice a week. Here are a few things I have observed in all these weeks.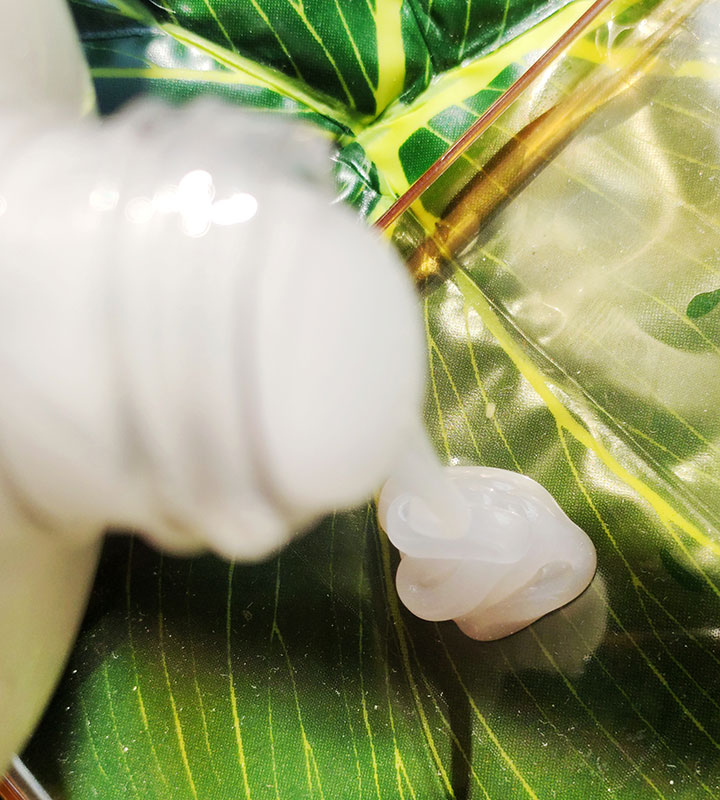 The texture is silky, smooth. It makes the application smoother and easier for sure.
It spreads really well. So, just a small quantity is all I need to clean my mid-waist length of hair. The first wash is enough to take away at least 80% oiliness and dirt from the scalp! And, just with two wash, hair feels squeaky clean.
At present, I do follow up with a Re'equil Hair Conditioner.
Hair feels smooth, soft, and fine after every wash. Because of the strong aroma, the hair smells nice even after a day of shampoo. Which is definitely not desirable for many.
But, there is a positive side. Many people suffer from a smelly scalp. For them, this shampoo might help to stand against the smell at least for some time.
Every winter, my scalp feels irritated and dandruff flakes are visible. I can positively confirm that this particular variant of  Love Beauty and Planet Shampoo has helped me a lot to combat dandruff and scalp irritation. Well! The reduction is significant for sure.
Before buying the shampoo, my only problem was irritated scalp. It's been a while that hair fall is not my concern anymore. So, I cannot comment upon the claim that shampoo controls hair fall. But, for sure, the shampoo does not trigger hair fall.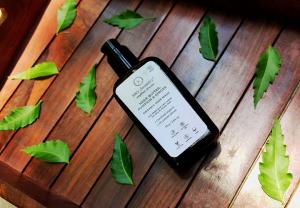 Is it one of the best JC products? Does it tame frizzy hair? Does it nourish the scalp? Find all the answers just right here.
Read More