|| Plum Hibiscus and Rosemary Gentle Defence Shampoo ||
Hello Angel! It is time to talk about the newly launched Plum Hibiscus and Rosemary Gentle Defence Shampoo. So, Plum Goodness just a week back launched its hair care range that includes two shampoos namely Olive Macademia Hydration Shampoo and this one, one hair mask and conditioner from the Olive Macademia Range. Apparently, the Hibiscus and Rosemary range has only one product which is a shampoo. And, as many of you know that products with even a hint of natural herbs literally tempt me to buy and try. Well! My whole family has tried this out. After multiple numbers of applications, finally, I feel that I am ready to talk about this product. Let's review Plum Hibiscus and Rosemary Gentle Defence Shampoo in-depth.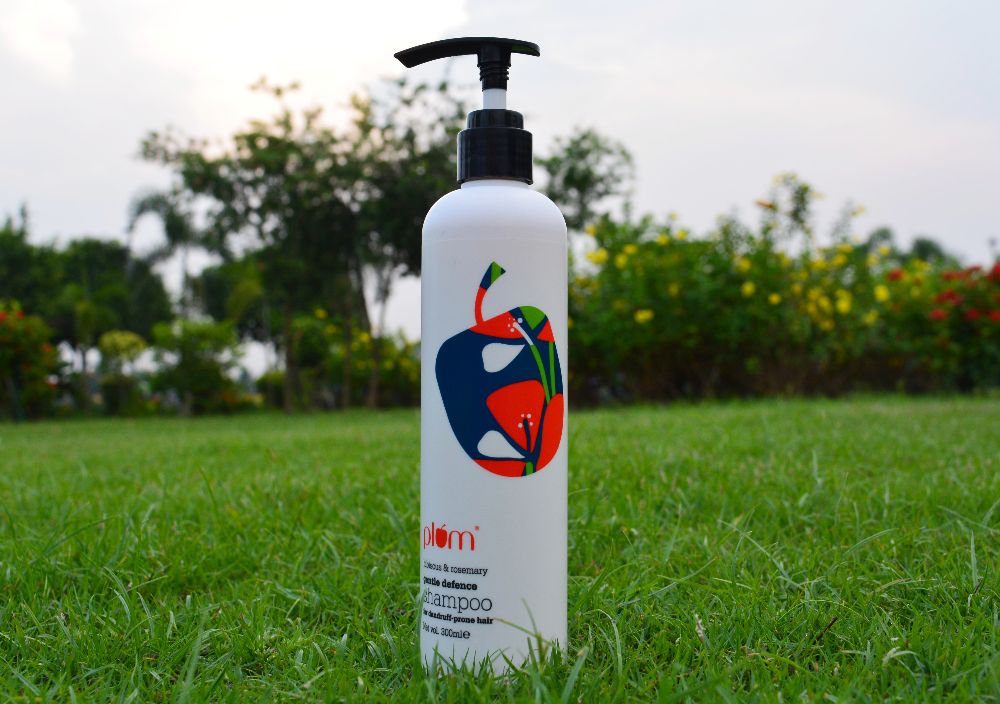 Basic Information about Plum Hibiscus and Rosemary Gentle Defence Shampoo:
Price: INR 675 for 300ml
Shelf Life: 2 years from the date of manufacturing
What Does the Brand Claim about Plum Hibiscus and Rosemary Gentle Defence Shampoo?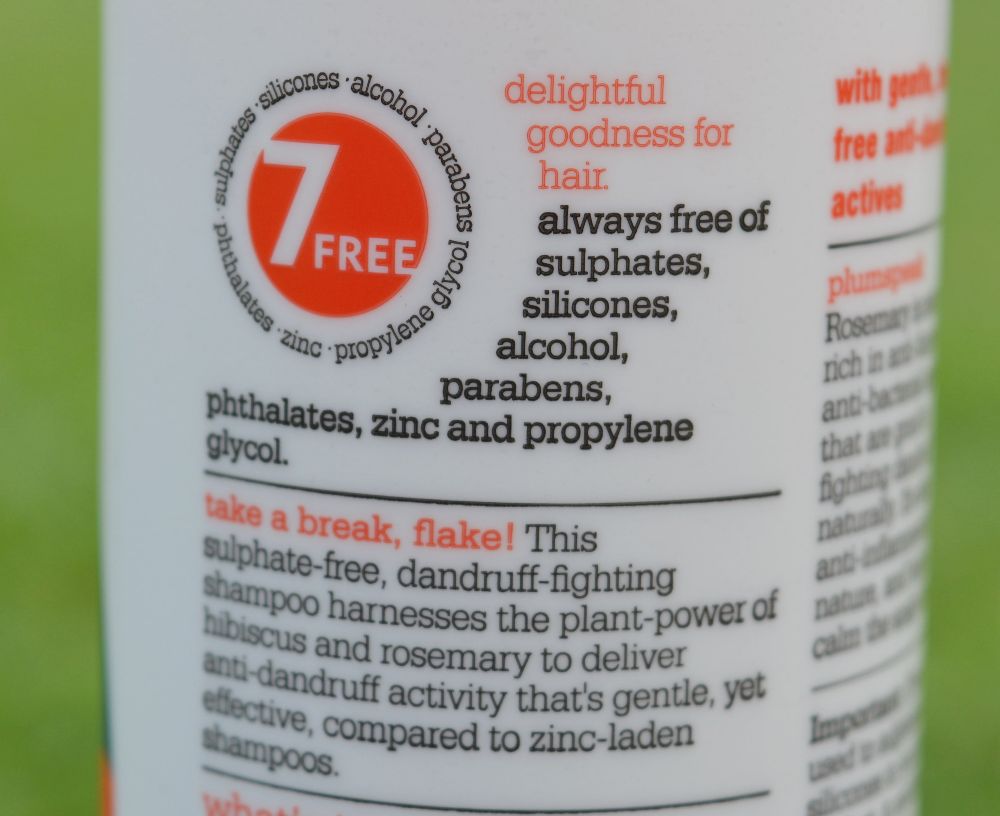 It is time to take a break from flakes. This sulphate free shampoo which is also capable to fight against dandruff has come to your doorstep. The goodness of hibiscus and rosemary make this a potent anti-dandruff shampoo that is gentle on hair. It is pretty effective than those zinc-laden shampoos.
Ingredient Analysis of Plum Hibiscus and Rosemary Gentle Defence Shampoo: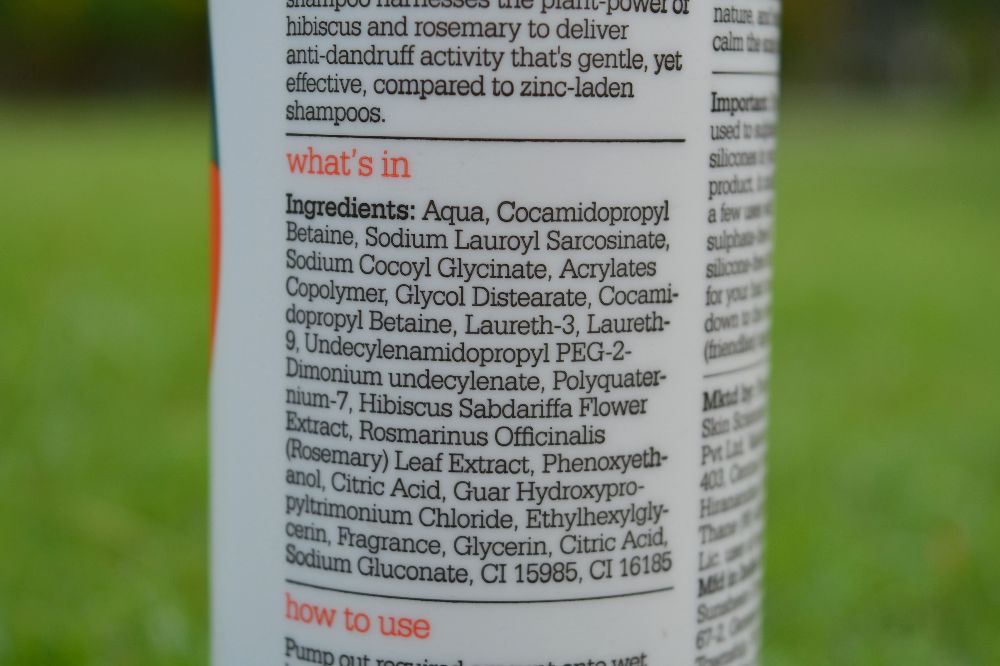 I always say and believe that a cosmetic is nothing but the reflection of its components. The product is safe only when the ingredients are. Plum Goodness is a brand that believes in this theory and generally does an extensive amount of research work before launching any product. Plum is against using 7 deadly ingredients in their products namely sulphates, parabens, silicones, alcohol, zinc, propylene glycol, and phthalates. Well! We must admit that it is not an easy thing to do. Their hair care products are free from SLES or SLES, which is a great sigh of relief for me or for people like me who are against using these deadly ingredients.  Plum Hibiscus and Rosemary Gentle Defence Shampoo has a number of interesting components; let's decode each one of them in detail.
Aqua or Water: Forms the base of any liquid based product.
Cocamidopropyl Betaine: Hair conditioning agent that also works as a surfactant. It is a moderately safe component as per EWG.
Sodium Lauroyl Sarcosinate: Well! It has the abbreviation of SLS indeed but it is totally a different component. It is a moderately safe surfactant that also acts as a hair conditioning agent.
Sodium Cocoyl Glycinate: It is a safe surfactant and foam booster which also works as a hair conditioning agent.
Acrylates Copolymer: It is a safe binder that works great for hair fixation.
Glycol Distearate: This is a safe skin conditioning agent that is a great skin conditioning agent as well.
Laureth-3 and Laureth-9: Both are moderately safe surfactants.
Undecylenamidopropyl Peg-2 Dimonium Undecylenate: Oh my god! This is one of the biggest component names I have ever heard. So, it is actually an anti-dandruff agent that is derived naturally. This component is water-soluble and can be formulated easily in any formulation.
Polyquaternium-7: A hair fixing agent that is moderately safe.
Hibiscus Extract: What can I say more about this natural component which is rich in Vitamin A and C, AHA, Amino Acids? This is one of the oldest components used for hair growth and scalp stimulation.
Rosemary Leaf Extract: Another natural herb that prevents premature graying of hair. It stimulates the scalp and stops hair fall.
Phenoxyethanol: A moderately safe alternative to Parabens which is used as a preservative in a formula.
Citric Acid: It is another name for Vitamin C that is used as a chelating agent (prevents the cosmetic to adhere to the skin surface) and pH adjuster. It is also used for fragrance ingredient.
Guar Hydroxypropyltrimonium Chloride: Wow! Another big name. This is an absolutely safe component that is used as a hair conditioning agent.
Ethylhexylglycerine: A fragrance ingredient that is pretty safe for skin. It is also a skin conditioning agent.
Fragrance: I feel it is unnecessary though; and, moreover they have not mentioned the component exactly.
Glycerine: It is a great humectant that retains moisture.
Sodium Gluconate: It is a safe chelating agent and skin conditioning agent.
CI 15985: This is actually Sunset Yellow color which is a safe component.
CI 16185: This is a cosmetic colorant known as Amaranth which is dark red or purple in color.
Alright! That's all. So, overall the components are moderately safe. Plum has tried its best to keep it affordable and commercial. It is definitely different from the other commercial shampoos. Just one thing I would like to mention here. I recently checked Plum's website for the components. And, I found that the order of the ingredients written online and that written on the label is not the same; this was indeed shocking to me. Here is the picture, have a look.

In fact, one or two components have been mentioned twice in the formula. I absolutely have no clue about it. I would update here once I come to know the exact order in which the components have been used in the product.  Overall, although I am not super impressed with the components yet they sound much better than that of any other commercial brands. I would go with a separate 4 out of 5 rating for the ingredients solely.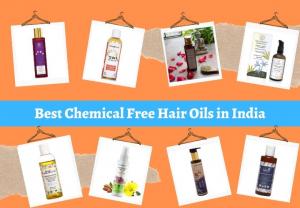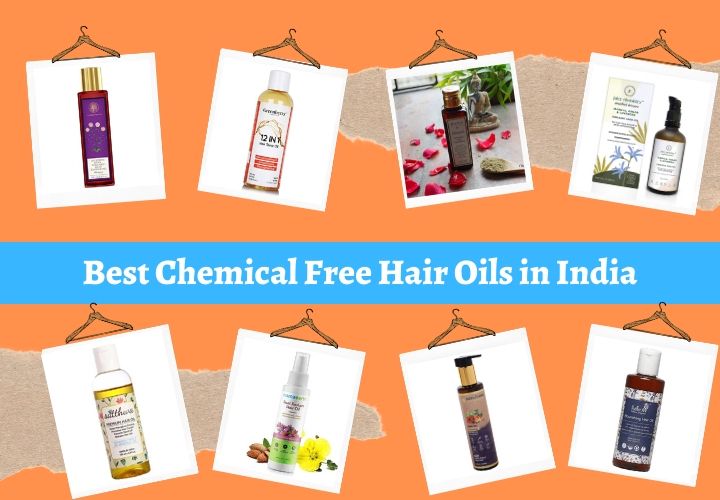 Are you looking for organic and chemical free hair oils for hair growth? Find out a compilation of the best chemical free hair oils in India.
Read More
Packaging: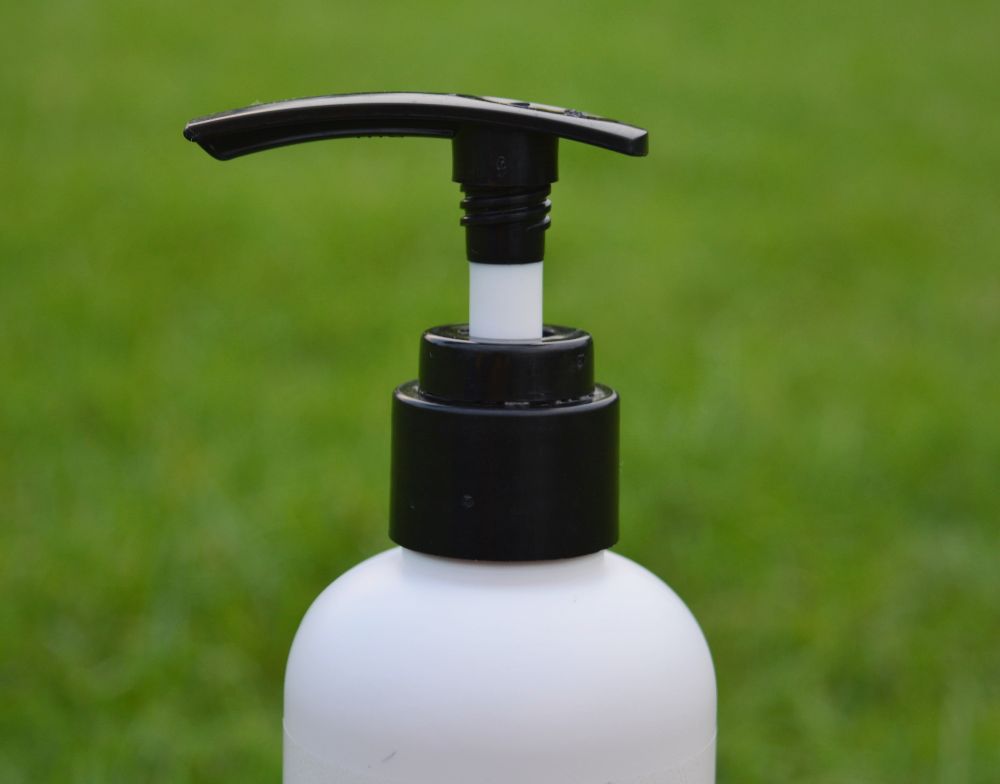 Well! Plum Hibiscus and Rosemary Gentle Defence Shampoo has maintained a cult packaging of shampoo bottles. It comes in a plastic packaging and does not have unnecessary graphics. But, yes! The label contains a lot of important information regarding application, ingredients, and features, which I feel is pretty helpful. As of now, Plum has launched only 300ml bottles that makes the packaging quite bulky and I cannot call it travel-friendly. I hope they launch the travel bottles soon.
Texture, Aroma, and Color: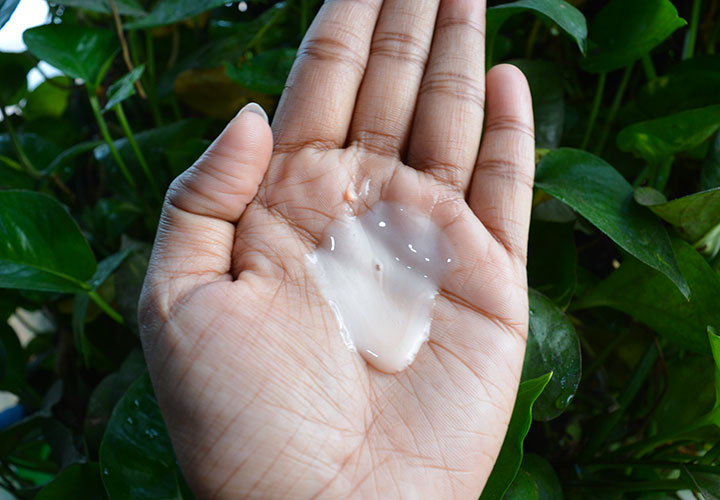 The texture is much like Satthwa Argan Oil Shampoo and surprisingly that shampoo was sulphate free too. It is moderately thick and not that runny. It foams pretty well. But, yes! Don't expect it to be like those SLS or SLES based shampoos.
The aroma is sweet and has a resemblance with the shampoo I mentioned just above. It is sweet but nothing extraordinary.
It is light pinkish in color that feels cute. Although I believe that it was an unnecessary addition to the formulation.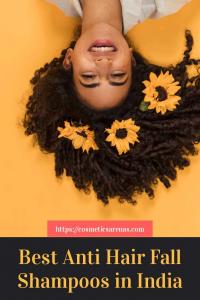 Check out the curation of the best anti hair fall shampoos in India. All of these are effective and works like magic against hair fall.
Read More
My Experience with Plum Hibiscus and Rosemary Gentle Defence Shampoo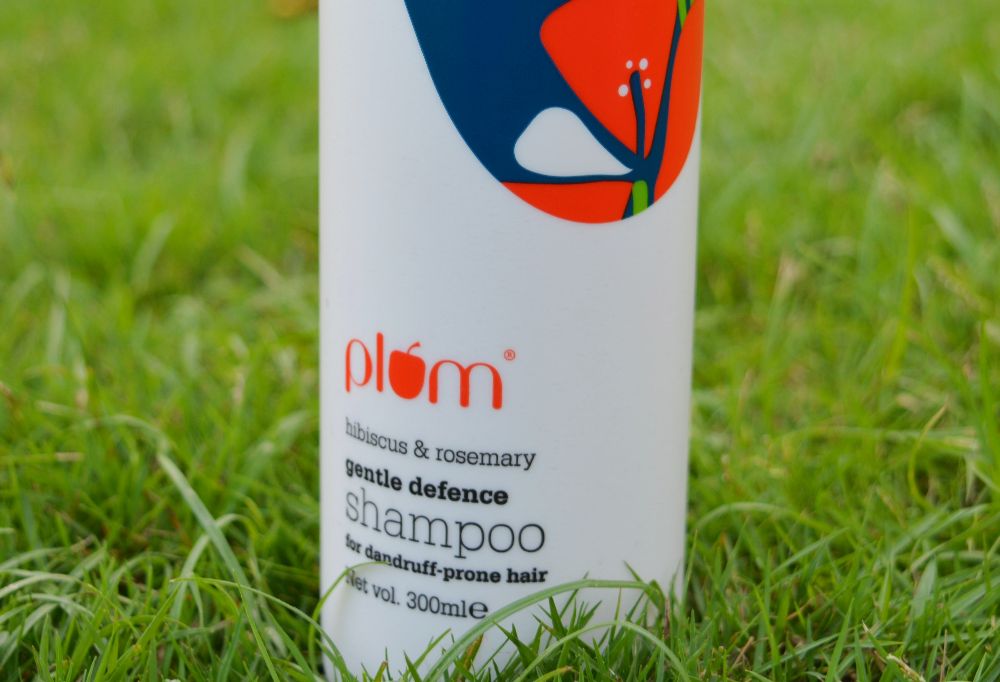 Well! Plum Hibiscus and Rosemary Gentle Defence Shampoo has been promoted as an anti-dandruff shampoo. Both Rosemary and Hibiscus are a potent solution for dandruff-prone hair. Honestly, during the time of application, I was not facing any dandruff related issues, so I cannot comment on this particular aspect.
So, as mentioned on the label, I usually take 1 big coin sized amount of this shampoo for the first wash. It effectively cleanses all the dirt, grimes, and oils. I was surprised to find how amazingly it cleanses in spite of being an SLS free shampoo.
I am usually such a type of person who loves oiling her hair. This shampoo removes 80% oil at the first wash. And, during the second wash, everything would be gone. I think this is amazing for people like me who loves oiling their hair prior to shampoo.
This shampoo helps to soften my hair. But, that is not enough, so you might want to apply a conditioner just after wash-off.
Also Read: Juicy Chemistry Baobab, Rosemary, and Tea Tree Shampoo Review
One thing I would like to mention in this context; Plum has always been very vocal about all the active components in their products. I was expecting them to use Rosemary and Hibiscus in a greater amount in the formulation. But, alas! The position of these two is approximately in the middle of the ingredient list which disappointed me a bit.
How to Read the Ingredients of Cosmetics? In any cosmetic, the ingredients are listed from high to low ratio. It means the component which is present in higher quantity is always written at the top, the one which is at the bottom or at the last position is present in low quantity. You can refer to this video for further reference. 
Does it Cause Hairfall?
No! I did not experience any extra hair fall. So, don't worry about that.
Pros of Plum Hibiscus and Rosemary Gentle Defence Shampoo:
Affordable in terms of the quantity provided.
Sulphate free and paraben free formulation.
Easy to use packaging.
The label contains all the necessary information.
It has the goodness of Rosemary and Hibiscus.
The other ingredients are moderately safe too.
Cleanses very well. Oils can be removed just with 2 washes.
Cons of Plum Hibiscus and Rosemary Gentle Defence Shampoo:
Not travel-friendly packaging.
The presence of Rosemary and Hibiscus are in very minimal quantity.
The order in which the ingredients are used in the formula is not pretty clear.
Would I Recommend Plum Hibiscus and Rosemary Gentle Defence Shampoo?
Yes, I would. This can easily replace your family shampoo. It requires a very small amount, so total value for money indeed.
Would I Repurchase Plum Hibiscus and Rosemary Gentle Defence Shampoo?
Probably I would go for the Olive Macadamia one afterward. So, you can definitely expect another review from Plum hair care.
So, that's all for today Angel! I hope you like this review. What do you think of this product? Let me know in the comment section below. Don't forget to subscribe to Cosmetics Arena if you like reading it. Take care; much love.