10 Most Successful and Beautiful Women in India Share Their Skincare Routine
India is worldwide popular not only because of its versatile culture but also for beauty. Beauty in India is one of the most sought after keyword on search engines. And, there are plenty of reasons behind that. Indian women are not only beautiful but also successful in every sector. As someone who is a keen admirer of both beauty and talent, this article is my tribute to those amazing women. In the following section. I have enlisted all those amazing women and their skincare routines. So, without much ado, let's talk about the skincare routine of the 10 most successful and beautiful women in India.
10 Skincare Routine of Celebrities: Indian Beauty at its Best
You would be surprised to know that all of these skincare regimes are simplest beyond imagination. Skincare routines of celebrities mostly revolve around natural products like Coconut Oil, Aloe Vera Gel, etc. They rely upon DIY recipes that would not pinch your pocket much. So, are you ready to take a look at the shelves of these Indian beauties?
1. Aishwarya Rai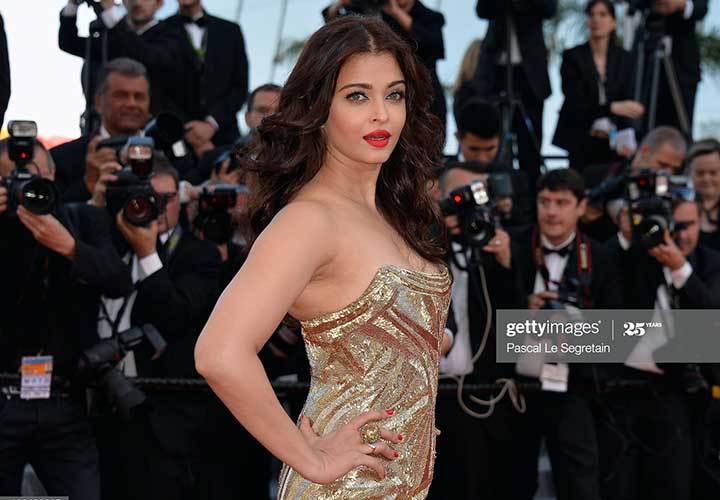 No matter how many words I use or coin to define her beauty, it would always fall short. She is one of the most beautiful women on earth. This Indian beauty won Miss World in 1994 and since then, there has been no stopping by. She has won many accolades. In 2002, the Indian Government honoured her with Padma Shri.
Aishwarya is one such woman who is ageing beautifully and gracefully. Even at the age of 46, her skin profile is enviable enough. Here goes a glimpse of his skincare routine.
Homemade face packs are what she relies upon the most. Aishwarya uses DIY face packs like mixture of Turmeric, Gram Flour, and Milk.

She admits that starting your day with a brisk morning walk or yoga helps to tone your skin to a great extent.
The diva drinks a lot of water everyday. Keeping your body hydrated is one of the key mantras to improve your skin texture. In fact, this is important for ALL skin types.
Simplicity is the key. And thus, Aishwarya loves to keep everything simple and minimalistic. Be it her skincare routine or life, she loves to keep everything as minimalist as possible. Isn't it inspiring?
2. Priyanka Chopra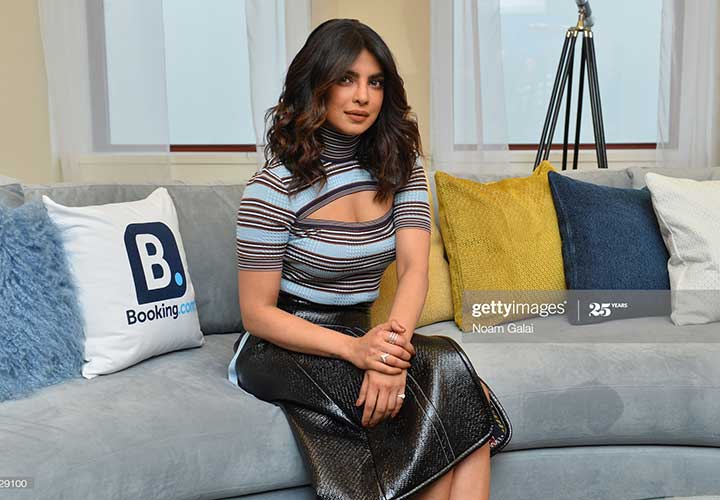 According to Time, she is one of the among the 100 most influential people in the world. There is absolutely no doubt that this Indian diva rose to the height of success when she won Miss World title in the year in 2000. It has been 20 years down the line but her popularity seems to be increasing and increasing. In 2016, she was honoured with Padma Shri by the Government of India. Just like Aishwarya, Priyanka believes in simplicity too. Check out what her skincare routine says.
She believes that when your skin are perfectly in shape, you barely need any makeup. She loves to use all natural DIYs inspired by her mom and grandma.
Twice a month she does a DIY hair scalp treatment. She swears by this blend of Castor Oil and Coconut Oil. After massaging for some time, let it sit on your scalp and then shampoo. This recipe helps to make hair stronger and healthier.
She is very particular about her body care too. Whats she does is really interesting and I am going to follow that too. Take your favourite body lotion and mix it with an authentic Argan Oil. Applyy that all over your body the moment you are done with bathing. Voila! Get ready for a butter smooth skin.
Her lip treatment recipe is exotic too. Take one TBSP sea salt, five drops of Glycerine, half TBSP rose water, and two drops of lemon juice if you have pigmented lips. If you apply this lip scrub thrice a week, your lips would become as pink and smooth as rose within no time.

Two Recipes that She Loves to Use

Face Mask Recipe: This recipe might not sound new but when our favourite celeb uses it, authenticity is itself upgraded. Take a bowl and mix two TBSP Gram Flour, five drops of Lemon Juice, two TBSP Greek Yogurt or any Yogurt, a pinch of Turmeric, and for added benefit you can mix Sandalwood powder too. Apply this face mask on your face & neck. And keep it on for at least 30 minutes or until it dries off. Wash off to get a glowing skin.

Hair Mask Recipe: Mix Two TBSP Full fat Yogurt, One large Egg, & One TBSP Honey and apply all over your scalp. Keep this hydrating hair mask for at least 30 minutes. And, wash off with shampoo. I would suggest to use Sulphate free shampoos to retain the long-lasting benefit.
All these natural recipes and treatment prove how simple she is despite being one of the most successful and beautiful women in India.
3. Tabu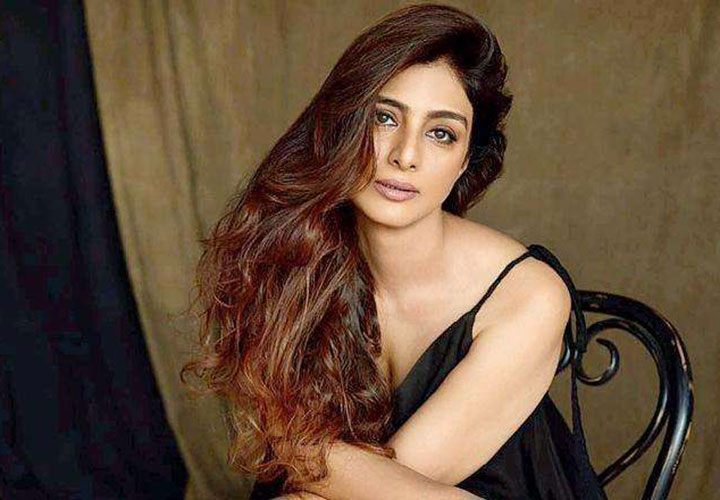 Even at the age of 48, Tabu or Tabassum Fatima Hashmi is one such Indian beauty who is still the heartthrob for many. Her career started in the year 1980. Since then, she has worked in many films. In 2011, she was honoured with Padma Shri. Here goes a glimpse of her skincare regime that she swears by.
Tabu never forgets to apply her moisturizer. On hectic days when she does not get time to apply it, she keeps a moisturizer in hand. Feets and elbows are the most vulnerfable places of body that gets dried very soon. So, it is quite important to moisturize.
She believes that skincare routine should change as per climate and weather too. One needs to understand the body requirement. In fact, when we age, hormonal changes happen. Thus, one product that was magical till 30 might not have the same effect post 30. So, Tabu says to change skincare routine as per age, climate, and other parameters.
Loads of fruits and Coconut Water are her mantra for a glowing skin.
If you want to stay naturally beautiful, it is indeed possible. Indian beauties have proved that if you take care of yourself, then you don't need makeup. You can rule the world with your elegance, natural beauty, and confidence.
4. Deepika Padukone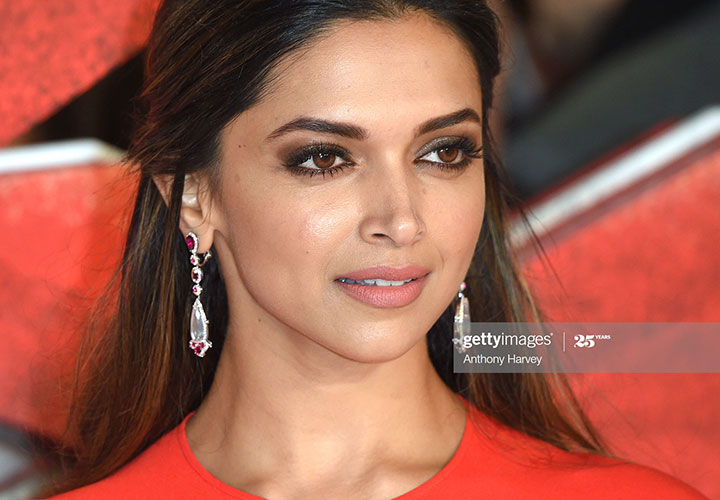 She is such a diva who does not follow success, but instead, success follows her. Deepika started with modelling and later on became one of the most successful and beautiful women in India. She has won numerous accolades in her career. Her success story is still aspiring to many. One thing is worth mentioning here that with age, her beauty and elegance have only elevated. She looks more charming than she was. Well! Let's check out the secrets behind her striking beauty.
According to Deepika, the foremost important thing behind her glowing skin is that, she always makes sure to remove all of her makeup before she hits her bed. Even on days when her schedule is pretty hectic, she never forgets to take off the makeup. Makeup if kept overnight, it can clog pores and skin starts ageing soon. So, cleansing is quite important for a healthy skin.
Exfoliation is another important part of her skincare routine.
Sunscreen is a must in her skincare. Deepika applies sunscreen at least twice a day.
Deepika also never forget to apply night cream. I always say that our skin rejuvenates at night. And thus, it is the time when we need to take extra care of our skin.
In order to detoxify skin, this Indian beauty uses Clay masks. Clays are wonderful in making skin flawless and smooth.
Deepika has quite a dense eye brows. According to the diva, your appearence changes when your brows are defined and dense. Well! I cannot agree more with her.
Just like Priyanka, Deepika loves exfoliation too. According to her, an exfoliation with a loofah makes the blood circulation better and thus, improves the skin texture.
All of these tips are excellent and I am going to incorporate some of these into my skincare regime for sure. So, which one did you like the most?
5. Radhika Apte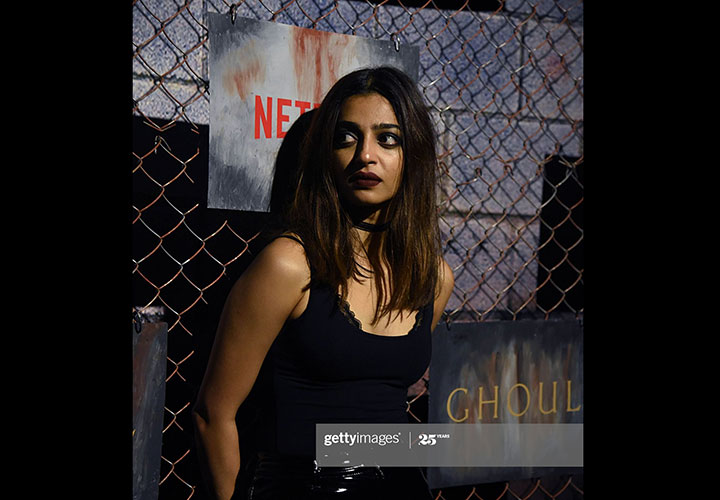 There is an invisible connection between Netflix and Radhika Apte, isn't it? These days, whenever a good web series come, people expect Radhika. To earn this huge amount of success took her quite a bit of time. This Tamilian beauty started her career with theatre and gradually established herself as a successful artist in films. Her success knows no boundary now. She is popular not only for her acting forte but also for her unconventional yet striking face. Her no-makeup look is enough to fall for her. Here is a glimpse of the mantras that make her one of the most successful and beautiful women in India.
Radhika believes that a happy soul is always beautiful. If you are contended and happy with yourself, then you are bound to lok beautiful. At this time when people become frustrated easily, this type of statements help us to grow.
For her, moisturising skin is the prime most important thing. Inspired by her mom, she makes sure to moisturise her skin religiously in morning and at night.
Hydration plays an extremely important role. And thus, both coconut oil and lemon water are her bffs.
Mixing your sunscreen with your favorite foundation would give you a sun-kissed glow. Trust me! This is a life-saving tip.
Good skin is impossible without good food. Radhika takes Flaxseed powder, Vitamin C, and B12 as supplements. In fact, she also drinks Amla juice to keep her hair beautiful.
Radhika swears by Aloe Vera gel as a face mask.
Have you heard of Beer shampoo that makes hair smooth? Well! This Indian beauty is also an avid lover of Beer for her. She makes a hair mask with egg and beer that she believes make her hair soft and manageable.
So, if you want a flawless texture, make sure you eat well, go natural, and be happy. This is a mantra that we indeed learn from Radhika.
6. Vidya Balan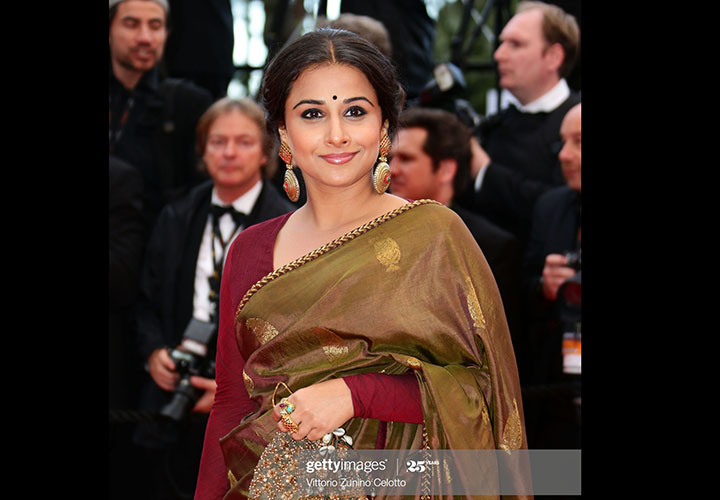 When it comes to elegant beauty in India, she is one of the finest. Her intelligence and striking beauty create a magnificent aura around her. Vidya Balan started her career in 1995 and since then, she has received numerous accolades for her terrific performances. In 2014, she was honoured with Padma Shri by the Indian Government. She has also received a National Award. Well! Apart from her successful career, Vidya is also popular for her charming look. She looks like an ever-young woman even at the age of 41. Let's take a ride to know the secrets behind those rosy cheeks.
This Indian diva believes in everything natural. She washes her hair every now and then to make the scalp & the strands clean. Otherwise, hair falls more. She also makes sure to oil her hair once or twice a week.
To keep those terrible acnes at bay, Vidya drinks loads of Coconut Water and regular water.
Her skincare regime is incomplete without Aloe Vera.
Mogra is her favorite fragrance.
She loves to try unusual beauty trends like applying cow dung or urine.
Vidya Balan is an inspiration for many. She believes that wearing a smile like a crown can make any woman beautiful. I find these tips worth-trying. What is the one thing you have found interesting about her?
7. Taapsee Pannu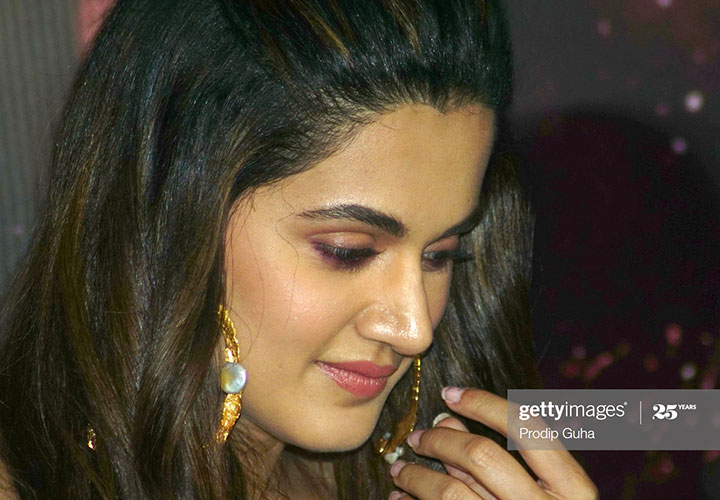 In recent times, there is hardly any actress who can match with the intelligence of both Taapsee and Rathika. She is one of the most beautiful women in India for many reasons. Coming from outside of film fraternity and establishing a successful career here definitely was not an easy task. She started in 2010 and the 10 years, she has garnered loads of accolades for her challenging roles on screen. Her success defines her beauty more. But, what else does she put on her skin? Well! Let's check that out.
Taapsee too is a believer of natural skincare. Her skincare is incomplete with tomato and aloe vera gel.
She makes sure to wipe off every trace of makeup before hitting the bed.
Oil massage plays a big role in locking moisture to her natural curls. Anti-frizz serum is also an important part of haircare regime.
Tapsee mostly prefers minimal makeup look until she is going for movie promotion or something like that.

Overall, this fitness freak lovely woman is a believer of organic cosmetic, balanced diet regime, and DIY home remedies both for skin & hair. Trust me! All these tips are simply amazing and worth trying. She is a true beauty in India.
8. Anushka Sharma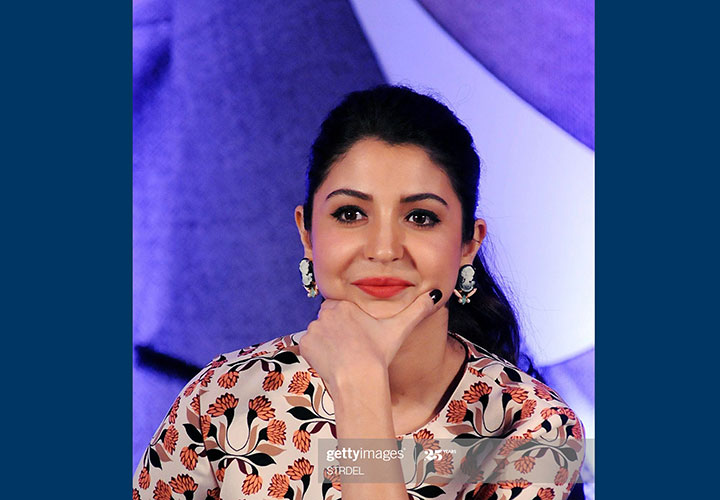 Currently, she is one of the highest-paid actresses in India. She started her career in modelling and as of now, she has acted in many amazing movies. When she entered the industry, she was an outsider. But, over the years of hard work has made her a successful woman in India. Not only she is particular about her acting but also her skincare regime. Born with a glamorous skin and an excellent metabolism, her skin is pretty enviable even today. Take a look at her skincare routine.
Hydration is the key to her glowing skin. Every morning she washes her face properly, put on moisturizer, and then sunscreen. Anushka admista that on a busy day when she has 5 minutes time to get ready, she does her eyebrows and put on a tint on lips & cheeks. And, she is good to go!
Her skincare regime consists of ingredients that are found in kitchen pantry. She says, mashes banana is an amazing face cleanser.
At night, she applies Cocnut Oil which is an excellent anti ageing ingredient. The oil is also a great moisturizer.

This simple and minimalistic skincare regime is worth trying. So, which one of the tips you are going to try at home?
9. Sushmita Sen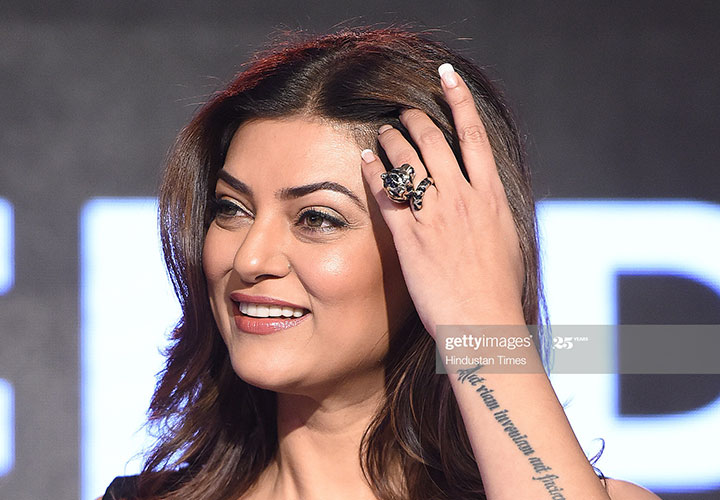 Just at the age of 18, this Indian diva won the title of Miss Universe. For the first time, an Indian woman won that title which was indeed remarkable. After that, she has worked in numerous Hindi films. She might not be acting any more but is popular for her humanitarian works. Sushmita has adopted two baby girls and she is an excellent mother. Her sharp acumen and brilliance are what has helped her to become what she is today. With all of these, Sushmita Sen is one of the most successful and beautiful women in India. Even at the age of 44, she looks younger ever. Well! Let's spill out the secret behind her skincare.
Sushmita drinks loads of water to stay hydrated. Hydrated skin is the key to healthy skin.
She makes sure that her body is getting enough rest. Good sleep is a must if you want your skin fuss-free.
Sushmita never forgets her sunscreen.
Before she hits the bed, makes sure to remove every trace of makeup. Sushmita's favourite face pack is a blend of Gram Flour and Malai. It helps her to exfoliate and soften her skin. To keep her skin flawless, Sushmita drinks a juice made with neem and honey.
Well-balanced diet, brisk exercise, a beauiful smile, the right fashion statement, and the right makeup are the secrets behind her beauty.
Moreover, she trusts her natural beauty and is a perfect self-admirer that make her skin more glowing.

Honestly, I would definitely like to try the juice recipe. It sounds pretty rejuvenating especially in the summer.
10. Shreya Ghoshal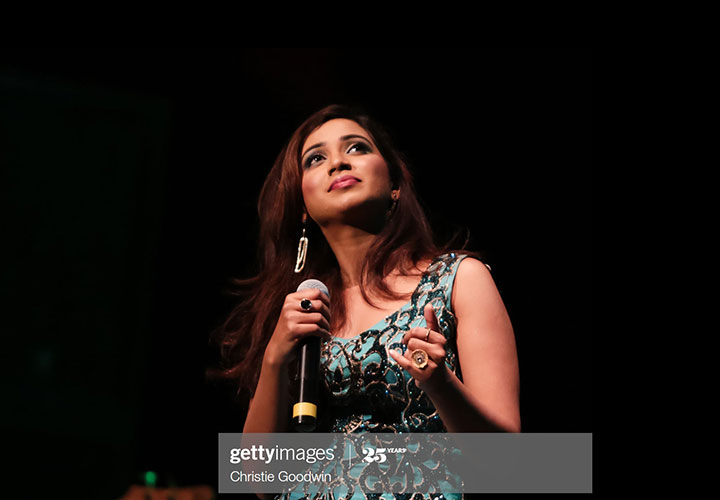 If I do not include a bong beauty, this list would not be complete. Shreya Ghoshal is one of the most noted singers of this generation. She has rendered her voice in more than 800 songs. And, she has grabbed 4 National awards already. Isn't it incredible? Her life is an inspiration to many of us. Apart from her successful career, she is also popular among teens for her beautiful facial features. Over the years, her skin texture has changed a lot. So, check out the skincare routine that makes her one of the most beautiful women in India.
Her day starts with a brisk yet light jogging. Shreya is definitely not a gym-fanatic but she loves to remain fit. A beautiful skin is incomplete without exercise. She also makes sure to walk at dawn.
Shreya believes that good skin is not going to happen if we eat bad. She avoids all kinds of junk foods and stick to protein & carbohydrates strictly.
She follows a pretty simple skincare routine. Shreya uses a cleanser and a moisturizer religiously.

Well! These simple tips prove that Shreya loves to keep things natural and minimal. One thing is really appreciable that how consistent she is with her food habit and exercise. These definitely reflect upon her skin texture.
A Few Words
There is no doubt that all of these women represent Indian beauty at its best. These women have achieved everything that many of us aspire to be. But the question remains how complete this list is. Well! I would like to state that apart from all these women, countless Indian women are successful and beautiful at the same time.
Beauty has got no definition. It would be wrong to define beauty in terms of complexion, the texture of the skin, or proportion of the face. I think for most of us, our mothers are the most beautiful women. We learn the first lesson of skincare from our beloved mothers. We love their skin no matter how it is. Overall, it is tough to enlist the skincare routine of all the women in our life whom we consider the epitome of beauty. So, ironically this list might be incomplete but it represents the best skincare regimes that any girl would love to try. Get ready to gift yourself a glowing skin.
That's all for today! I hope you find this article helpful. Subscribe to Cosmetics Arena for more such articles. I keep publishing such articles. Take care; keep celebrating life and womanhood.