What is Biotin: A Brief Insight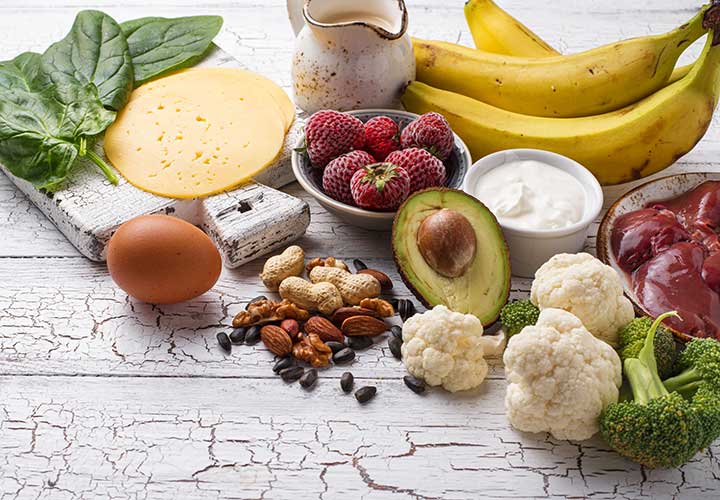 Biotin is one of the B Complex Vitamins that is also known as Vitamin H. This is one such vitamin that helps to keep our systems like liver, skin, hair, etc. healthy and sustaining. This amazing ingredient can be found in plenty of foods. To convert the energy stored in food into bioenergy is one of the main functionalities of Biotin. Biotin is a water-soluble vitamin. So do not worry in case, you are intaking excess amounts of Vitamin H, it would pass through your urine. As of now, it has been seen that Biotin has no toxic effects.
Foods that Supply Biotin Naturally
Egg Yolk
Meats from Liver and Kidney
Leguminous Plants
Cauliflower
Mushroom
Peanuts, Pecans, Almonds, Walnuts
Cereals, Whole Grain
Banana
It is always better to consume Biotin in its natural form. Although there are Biotin supplements available now. Yet, it would not be right to intake those without the supervision of doctors.
How Does a Hair Growth Shampoo with Biotin Works?
Well! Along with the consumption of Biotin enriched foods, if you start applying a Biotin shampoo, then your hair growth and shine would reach another benchmark for sure. Now the question is how this Biotin shampoo would work. We all know that Keratin is the basic structure of our hair. A hair growth shampoo with Biotin helps to improve the infrastructure of Keratin. According to a study, if a person takes Biotin regularly, then the hair thinning problem reduces significantly. And, hair grows faster than normal. So, now when you know the benefits of Biotin Shampoo, it is time to talk about the ultimate compilation of the best Biotin shampoos of all time.
Table of Contents
Top 10 Best Biotin Shampoos You Need for the Ultimate Hair Growth
1. Avalon Organics Thickening Biotin B-Complex Shampoo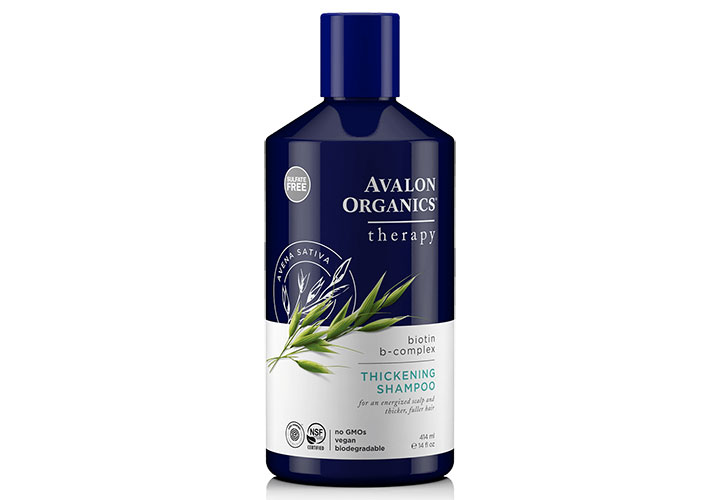 Shop Now on Amazon
Well! There are a number of brands that manufacture sulphate free shampoos but not all are affordable. Avalon Organics offer this huge bottle of shampoo at a real jackpot price. I could not believe my eyes when I took a look at the ingredients. The shampoo is enriched with the extracts of Oats= Kernel, Calendula, Matricaria Flower, Carrot Root, Quinoa Seed Protein, Grapefruit. It also contains oils of Lime, Ginger, Grapefruit, Orange, Lemon Peel, Rosemary, Eucalyptus, Juniper, etc.
As sources of Biotin, this shampoo contains the extracts of Raspberry, Oats, Avocado, Tomato. Palmetto extract and Vitamin E are two more amazing additions to the formula. What I liked the most is the addition of Sodium Laurylglucosides Hydroxypropylsulfonate. This is a mild surfactant derived from Sugar. Not only excellent surfactants are used in making this shampoo, but the choice of preservative is also applaudable. Sodium Benzoate as a preservative is not only safe but also quite effective. Let's take a look at what else makes this shampoo one of the best hair growth shampoo with Biotin.
Pros

Helps to curb excess hair loss
Best for thinning hair as it makes the hair fuller and voluminous
Enriched with oils and extracts that are all amazing for hair growth
Helps to soothe scalp irritations
Makes hair stronger and softer

Cons

Hair might feel dry; so, follow up with the same line of conditioner is a must

You can also use Apple Cider Vinegar rinse post-wash. Overall, this Biotin Shampoo is one of the best out there. If you have not used it yet, it is time to give this sulphate free shampoo a try.
2. Renpure Collagen and Biotin Thickening Shampoo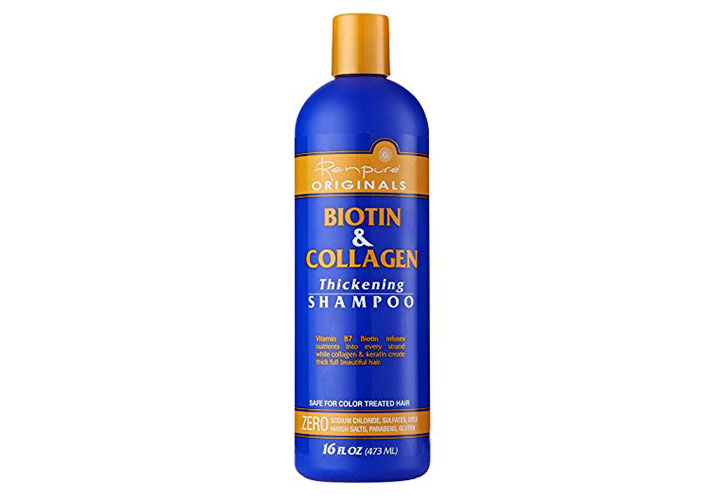 Shop Now on Amazon
Trust me! If you are looking for such a Biotin shampoo that can thicken your hair and makes it voluminous, then this is your call. Moderately safe surfactants which are derived from Vegetative Oils are used in making this Renpure edition. It is enriched with Coconut Oil, Rapeseed Oil, Biotin, Hydrolyzed Collagen, Cocoa Extract. Pretty safe preservatives are used in the formulation. Moreover, the brand has maintained quite an affordable price as well. Let's check out the other features this shampoo is going to offer you.
Pros

Sulphate free formula
Smells awesome
Works great on colour treated hair
Does not pull out all the moisture from the scalp
Hair looks voluminous and thick
Does not make hair dull; great for people with Celiac

Cons

It has fragrance as an additive; so I would not recommend this shampoo for people with sensitive skin

Overall, this is a really nice shampoo with Biotin and Collgen. Get ready to level up the health of scalp and hair strands.
3. PURA D'OR Original Gold Label Anti-Thinning Shampoo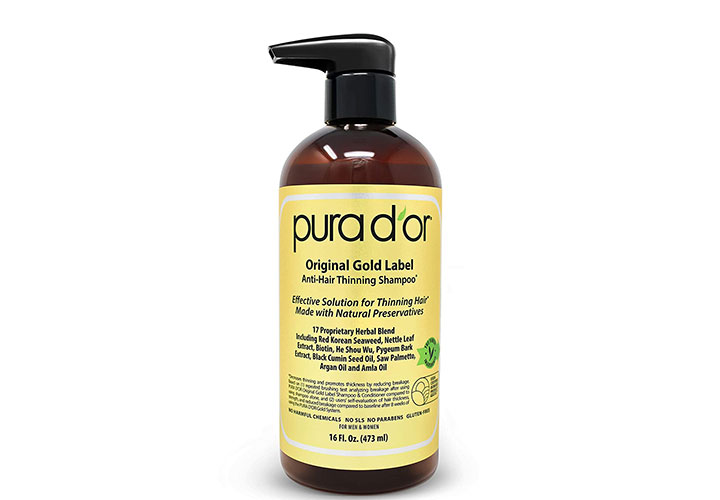 Shop Now on Amazon
This is one of the most effective, celebrated, and high-rated Biotin shampoos of all time. Apparently, the price tag might bother you but the ingredients would surely blow your mind. Mild yet foaming surfactants like Decyl Glucoside have been used here. The shampoo is enriched with Lactobacillus ferment, Willow Bark Extract, Tea Tree Oil, Argan Oil, Black Cumin Oil, Palmetto Extract, Cedarwood Oil, Rosemary Oil, Green Tea Extract, Clary Sage Oil, Hibiscus Extract, Pumpkin Seed Oil, and many more. Just like Avalon Organics Biotin Shampoo, this brand has used safe preservatives too. This herbal blend makes this shampoo one of the best therapy for hair thinning. Here are a few other features.
Pros

Free from Sulphate and Paraben
Controls severe hair shed
Safe and beneficial ingredients
Makes hair smooth and soft
Control severe sebum production onto the scalp
It works great even without conditioner
Excellent for sensitive scalp and has nice scent

Cons

Overall, from every aspect, this is one of the best Biotin shampoos of all time. Give it a try, you would not regret.
4. OGX Biotin and Collagen Shampoo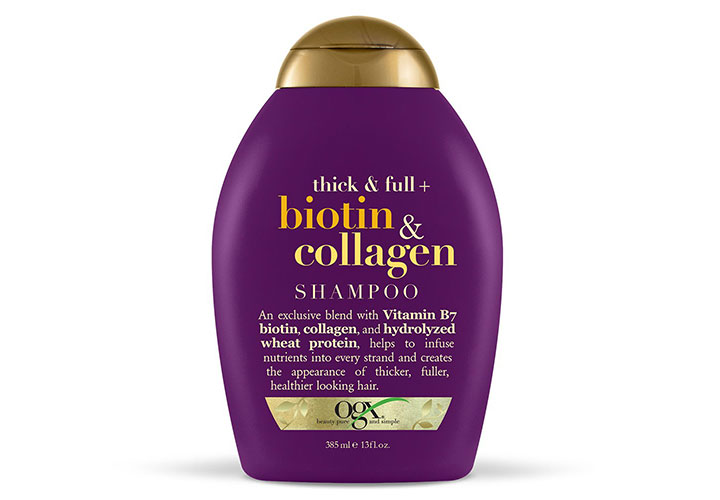 Shop Now on Walmart
If you are looking for such a Biotin shampoo that would give you salon-like results, then this is definitely made for you. OGX is quite an old player in the cosmetics market. OGX bottles up affordable Sulphate free shampoos. This Collagen and Biotin Shampoo is enriched with Biotin, Hydrolyzed Protein and Collagen, and Wheat Protein. The surfactants lather pretty well. So, here goes a list of good and bad points that you must know before purchasing this edition of OGX shampoo.
Pros

Sulphate and Paraben free formula
Hair feels voluminous
Nice aroma
Hair feels soft, thicker, and fuller
Just a dime size is needed for every wash

Cons

Presence of DMDM Hydantoin which is a Formaldehyde releaser.
Fragrance is present; so, I would not recommend this shampoo to people with sensitive skin

Overall, if you are looking for an affordable Biotin shampoo that gives you salon-smooth hair, then you must go for it.
5. Andalou Naturals Lavender & Biotin Full Volume Shampoo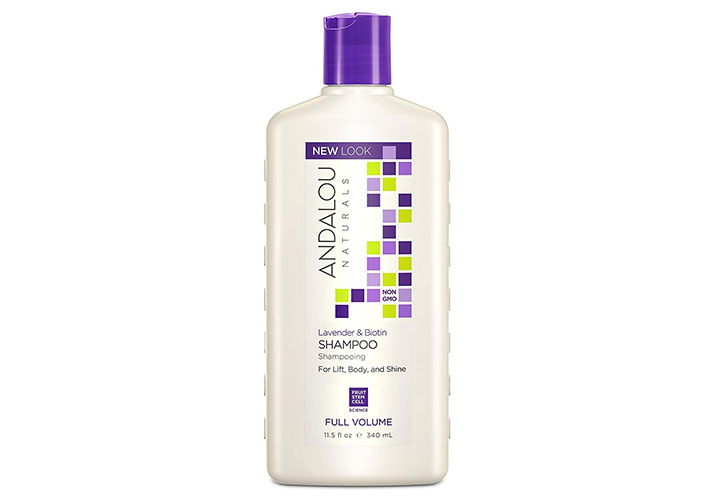 Shop Now on Amazon
There was a time when people used to love Silicone-based shampoos. Silicones are usually found in the form of Dimethicone in shampoos. Silicone coating makes hair silky smooth but it is pretty damaging for the health of the same. So, if you are already aware of that and you are looking for a Silicone-free formula, then you would fall for this. This shampoo is enriched with Vitamin B Complex (that means you will found Biotin, Thiamine, Pyridoxine, Niacin, Panthenol, and Riboflavin), Berry Complex, Oil from Jojoba Seed, Flax Seed, Grape Seed, Lavender, and Eucalyptus. Hydrolyzed Protein, Extracts of Lavender Flower, Chamomile Flower, and Arrica Montana Flower are also amazing additions to the formula. Let's check out what else this hair growth shampoo offers.
Pros

Sulphate, Paraben, and Silicone free formula
Beneficial herbal blend
Works effectively on dandruff
Heavenly aroma; lathers well
Hair feels hydrated and soft

Cons

Hair might become quite dry. So, following up with a strong conditioner is a must for this shampoo.

Trust me! The formula of this shampoo would not disappoint you. It is indeed one of the best Biotin shampoos of all time.
6. Mill Creek Botanicals Biotin Shampoo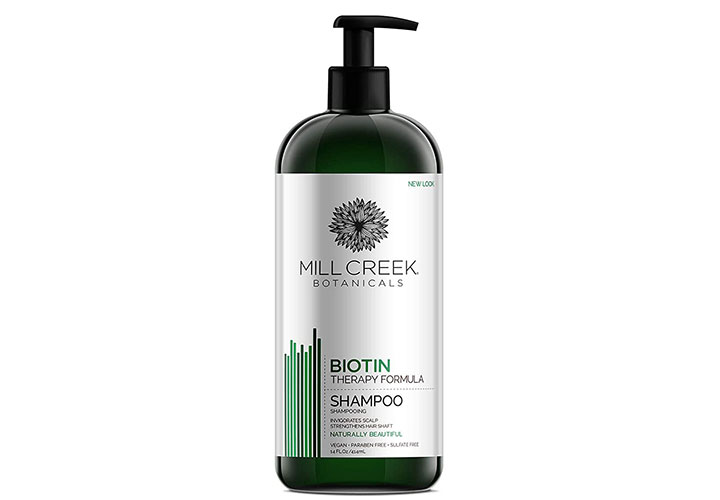 Shop Now on Amazon
The market is literally flooded with shampoos that target thin hair but not all deliver the desired result. Mill Creek Botanicals Biotin Shampoo is indeed one of the best out there. The brand uses surfactants that are mild yet lather well. Extracts of Aloe Vera, Wild Cherry, Matricaria Flower, Witch Hazel, Golden Seal, Calendula Flower, Horsetail, etc. are used. You would also find Argan Oil, Jojoba Oil, and Peppermint Oil. Hydrolyzed Keratin, Provitamin B5, Vitamin B9, and B3 are quite amazing additions to the formula. In fact, the brand uses natural fragrance as well which is awesome. Let's check out the brilliant results this shampoo offers.
Pros

Sulphate and Paraben free formula; it is also free from other harmful & hazardous components
Makes hair voluminous and fuller
Great for all types of hair
Gentle formula that is suitable for even a kid
The presence of Horsetail extract, Biotin, and other vitamins help in hair growth

Cons

The shampoo might dry out your hair. So, I would ask you to use a conditioner along with it for better and smoother result.

This shampoo is indeed one of the best harmful chemical free Biotin Shampoo out there that delivers what it is supposed to.
7. Pure Body Naturals Restore & Strengthen Shampoo for Hair Growth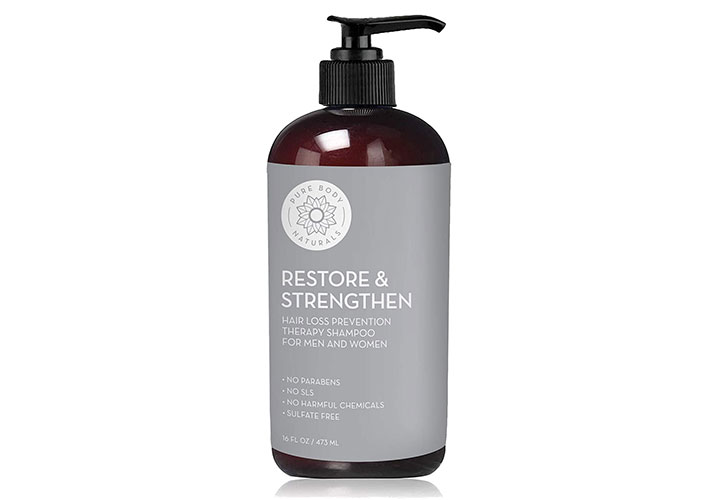 Shop Now on Amazon
Not many shampoos are DHT blockers. DHT is a naturally occurring hormone that prevents hair growth. This shampoo is formulated specially to prevent the 14 DHTs. The surfactants used in the formulation are all derived from vegetable oils. It is also enriched with Tea Tree and Green Tea, Argan Oil, Vitamin H, Black Seed Oil, Indian Gooseberry, Nettles Extract, Saw Palmetto Extract, Cedarwood Oil and Sage Oil, Rosemary Oil, Lemon Oil, Niacin, Vitamin E, Hibiscus Extract, Olive Oil, Turmeric Root Extract, Ginseng Root Extract, etc. Mild preservative like Phenoxyethanol is used here. Let's check out what else makes this shampoo one of the best Biotin shampoos out there.
Pros

Sulphate and Paraben free formula
Beautiful aroma
Great formulation
Hair feels soft and smooth

Cons

Artificial fragrance like cologne might not feel good for everyone

Altogether, this shampoo might not a miracle product but the shampoo is not harmful as well. In fact, the ingredients are all beneficial and would definitely help you to curb hair loss in the long run.
8. Nature's Gate Biotin and Bamboo Enriching Shampoo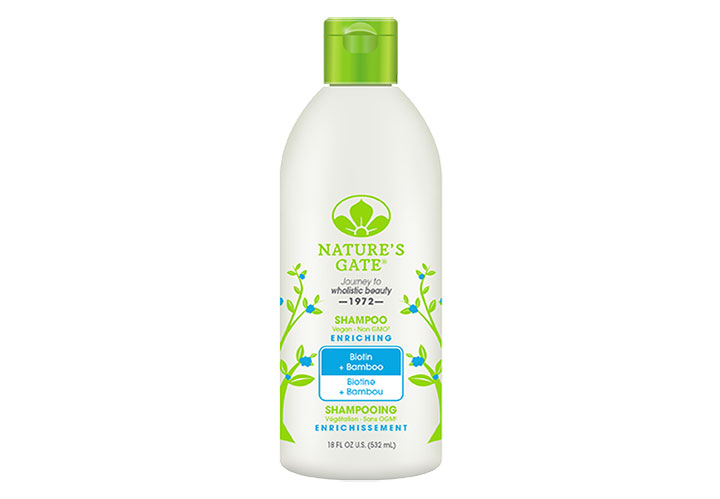 Shop Now on Amazon
Bamboo promotes hair growth and helps to strengthen hair follicles. Nature's Gate utilizes Bamboo in this amazing formula. This shampoo is not only enriched with Bamboo, Panthenol, and Biotin, but also with Jojoba Seed Oil, Vitamin E, Geranium Extract, Olive Extract, Pansy Extract, and Radish Root Ferment. The chemicals used as surfactants, hair conditioners, and preservatives are mostly non-hazardous. Here is the list of results you are supposed to get by applying this shampoo.
Pros

Sulphate and Paraben free formula
Makes hair manageable and fuller
Does not cause any irriattion or itching
Hair looks voluminous
Hair feels hydrated

Cons

This shampoo is definitely worth giving a shot.
9.

Marc Anthony Coconut Oil & Shea Butter Hydrating Shampoo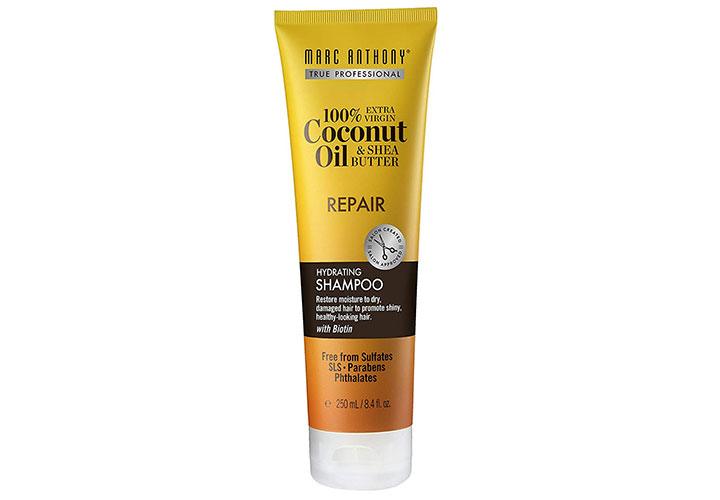 Shop Now on Amazon
It is said that Shea butter is a boon to dry and damaged hair. It helps to moisturise the dry hair strands from root to tip. Marc Anthony shampoo is primarily based on Shea butter, Biotin, Coconut Oil, and Grapeseed Oil. It is also enriched with Bamboo Shoot extract. The formulation includes non-hazardous surfactants. In fact, the preservatives are harmless too. Let's take a look at the other features of this Sulphate and Paraben free Biotin shampoo.
Pros

Heavenly aroma of coconut
Lathers well and wash off every drop of oil
Does not weigh down curls
Best for dry and damaged hair
Hair looks soft, manageable, and fuller

Cons

Try to follow up with a good conditioner.
If your hair is protein sensitive, then it is better to avoid this one

Considering all the perspectives, this is definitely one of the best Biotin shampoos at this price tag.
10. Wellnesse Soothing Shampoo for Wavy and Curly Hair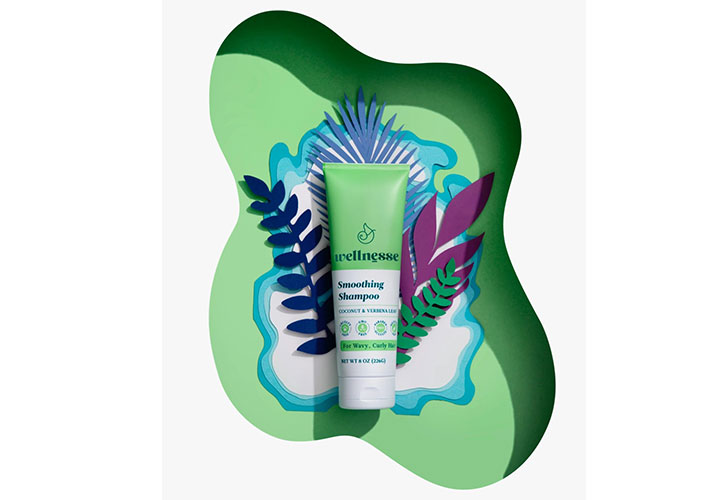 Shop Now on Wellnesse Official Site
If you inspect the cosmetic market, you would find that not many Biotin shampoos are available for curly hair. Even if you find one, it would not be necessarily a Sulfate and Paraben free shampoo. Well! Wellness Soothing Shampoo is just what you need. The shampoo is free from Sulphate, Paraben, Silicone, Phthalate, and other harmful ingredients that you usually find in commercial shampoos. It is enriched with Coconut Extract & Oil, Coconut Water, Hydrolyzed Quinoa and Keratin, Aloe Juice, Shea Butter, Rice Extract, Nettle Leaf Extract, Tomato Extract (which works as a source of Biotin here), Radish Root Extract, etc. Safe preservatives like Sodium Levulinate, Sodium Citrate, etc. have been used here. Here is a list of other salient features that the shampoo offers.
Pros

Lathers quite well
Does not strip moisture from the hair
Just a dollop size amount is enough to clean scalp
Hydrates hair; does not strip off the moisture
Hair looks voluminous and shiny

Cons

A bit expensive shampoo indeed

For the best result, I would advise to pair it with a conditioner from the same brand. So, get ready to flaunt your curly wavy hair like never before with this amazing hair growth shampoo.
The list does not stop here. Jason Natural Biotin Shampoo, R+Co Dallas Biotin Thickening Shampoo, and Paisle Botanics Biotin Shampoo for Hair Growth are amazing too. So, choose anyone you like. Well! It would be best if you choose on the basis of efficacy and ingredients rather than the price tag. So, which one would you like to like to give a shot?
3 Biotin Enriched Hair Packs: Ultimate Key to Grow Hair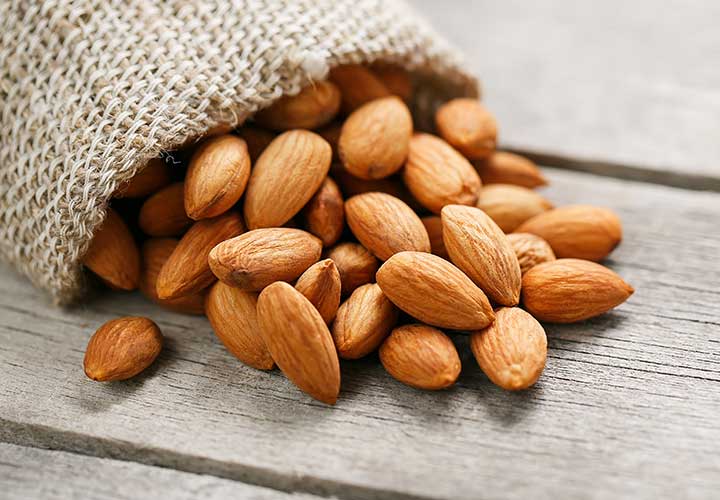 Well! As of now, we have talked about what is Biotin and also have presented with a compilation of the best Biotin shampoos from all over the globe. But, if you want to grow your hair fast and also want to reduce hair loss significantly, then you need something more. Hair masks can definitely fill the void. So, along with Biotin enriched food and shampoo, if you include at least one DIY hair pack to your haircare regime, your hair growth would accelerate like never before. There can be numerous number of hair packs but the following three are the simplest ever. Explore top 3 Biotin enriched easy DIYs that you can try out to boost your hair growth.
1. Egg-Coconut Hair Mask
This is the simplest of all. All you need is a full egg with yolk, two tbsp coconut oil, five drops of Rosemary/Lavender Oil. Mix all these ingredients and apply. Keep the mask at least for one hour and wash off with any of the Biotin shampoos mentioned above. For best results, apply this hair pack twice a week.
2. Almond-Banana Smoothie
Honestly, this vegan smoothie hair mask recipe is not only beneficial but also mouth-watering. Both almond and banana are enriched with Biotin. All you need is 20 Almonds soaked in water overnight and one ripe banana. Blend these together and apply on your hair. Keep the mask for at least 2 hours. Trust me, once you wash off hair, you would not able to stop yourself from touching your hair. Banana makes hair extremely smooth, nourished, and conditioned. Make sure you apply the mask from root to tip for the extra shine.
3. Lentil and Curd Hair Mask 
Curd is pretty effective on dandruff and Lentil is enriched with Biotin. So, this Biotin packed hair mask can be helpful especially for those who have dandruff round the year. Soak three tbsp lentil in water for 2 hours. Now, blend this soaked lentil with three tbsp curd and apply all over your scalp. Keep this on for one to two hours. Wash off with a Biotin shampoo. For better result, you can mix 5 drops of Rosemary or Cedarwood or Tea Tree Essential Oil too with the mask.
The ingredients of these hair packs are pretty easily customizable. In fact, you can always modify a pack on the basis of your hair problems.
Final Thoughts
Growing your hair is always possible. All you need is the right hair care routine. Nourish your systems with Biotin loaded foods, use a Biotin shampoo that is free from Sulphate and Paraben, and apply a Biotin enriched hair pack twice a week. Trust me! You are bound to see an amazing result within a month.
That is all for today! I hope you like reading this article. Let us know in the comment section below if there is anything else we can add to this article. Don't forget to subscribe to Cosmetics Arena. Take care; keep celebrating life.