If you've invested time and money into getting your dream hair color, you want to keep that color looking fresh and bright as long as possible.
But product buildup, mineral deposits, chlorine, and pollution can cause hair color to fade or turn brassy faster than you'd like. That's where clarifying shampoos come in.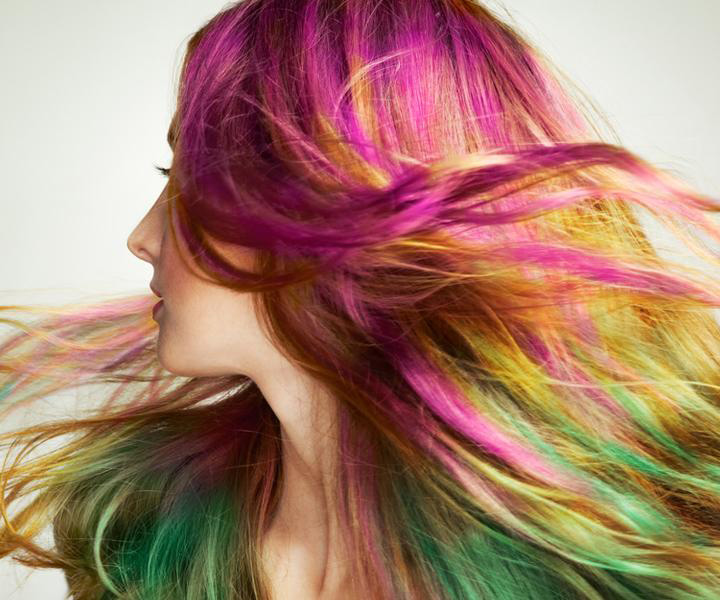 Clarifying shampoos are specially formulated to deep clean hair, removing all the gunk that causes lackluster color.
While most clarifying shampoos are too harsh for colored hair, there are many great options that banish impurities without stripping your precious dye.
Read on for the top clarifying shampoos that refresh your strands without removing color. Keep your vibrant tones alive and shine on!
Table of Contents
Why Dye Jobs Fade?
Before we get into the best-clarifying shampoos for color-treated hair, let's look at why hair color fades in the first place. There are several culprits that cause your vibrant hues to look dull and muted over time:
– Product Buildup
All the hairsprays, mousses, gels, and creams you use leave behind a film that accumulates on your strands. This coats the cuticle and prevents color from showing through brightly.
– Hard Water
The mineral deposits in hard water attach to hair and build up. This clouding effect makes color look less intense.
– Chlorine
Swimming in chlorinated pools strips color molecules from hair with each dip. Both the chlorine and its interaction with copper pipes causes fading.
– Pollution
Environmental contaminants in the air can cause oxidation and free radical damage to hair, making color fade more quickly.
– Sun Exposure
UV rays break down hair pigment molecules, especially lighter shades like blonde, silver, and pastels.
Regular clarifying removes all these dulling deposits so your true hair color can shine through in all its glory. But not all clarifying shampoos are safe for color-treated hair.
Clarifying Shampoo Cautions for Color
Clarifying shampoos use stronger detergents and sulfates than regular shampoos to deeply cleanse hair. But these same intense cleansing agents can strip out your expensive dye molecules.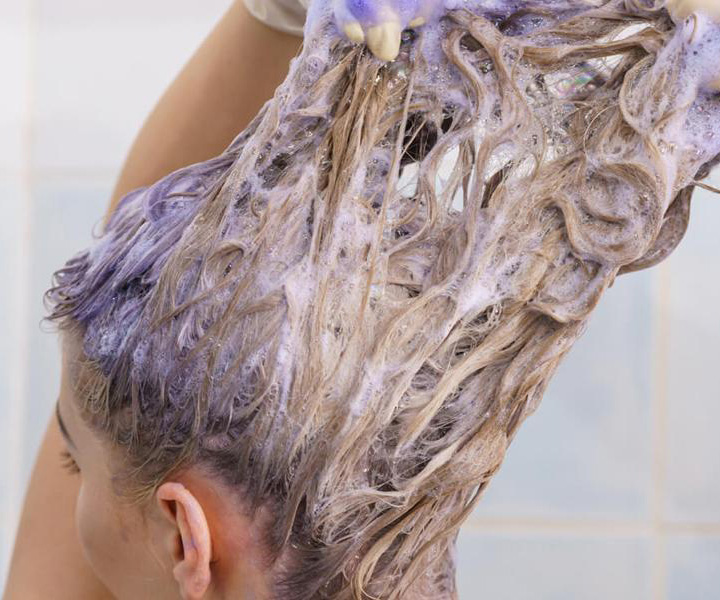 That's why you need to choose the best-clarifying shampoo to remove color specially designed for color-treated hair. Look for these traits:
– Gentler surfactants
Amphoteric, non-ionic, and sulfate-free cleansers that won't strip color.
– Chelators
Ingredients like EDTA that remove mineral buildup without removing dye.
– Acids
Citric, malic, and tartaric acids dissolve gunk without disturbing color bonds.
– Natural oils
Oils like jojoba, olive, and coconut moisturize so color stays vivid.
– Limited use
Only use clarifying shampoos once or twice a week to avoid color stripping.
Follow with a hydrating conditioner, and avoid clarifying too often. Now let's get into the best clarifying shampoos for keeping dyed hair dazzling!
8 Best Clarifying Shampoos For Dyed Hair
1. Redken Color Extend Magnetics Sulfate-Free Clarifying Shampoo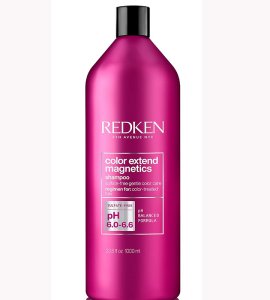 Courtesy of Brand
Redken's Color Extend Magnetics line is specially formulated for color-treated hair. This best-clarifying shampoo to remove color is sulfate-free and uses gluconic acid to remove buildup without stripping color.
The citric acid seals the cuticle to protect color vibrancy. It's safe for all hair types and works well on hard water mineral buildup. Leaves hair clean, shiny, and color brilliant.
2. Ouidad Water Works Clarifying Shampoo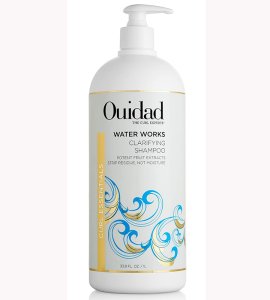 Courtesy of Brand
Curly girls, this one's for you! Ouidad specially designed this clarifying shampoo for curls and coils. It removes hard water deposits, minerals, and products without removing color.
The chelating ingredients target mineral buildup that makes hair color look dull on curly textures. This is indeed one of the go-to best clarifying shampoos for dyed hair to remove color to maintain natural curls to restore color vibrancy and bounce.
3. Malibu C PRP Chelating Shampoo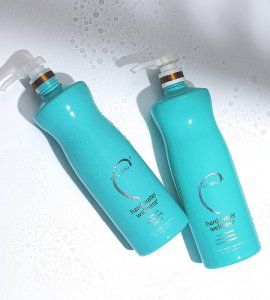 Courtesy of Brand
This deep cleansing clarifying shampoo contains both chelators and antioxidants to fade color slowly over multiple uses. The chelators remove buildup while the antioxidants repair damage from coloring.
Infused with soothing tea tree oil and vitamin E, it leaves hair clean and helps color last longer. The pale purple shampoo gradually fades warmer tones for cooler blonde and silver shades.
4. Paul Mitchell Shampoo Three Clarifying Shampoo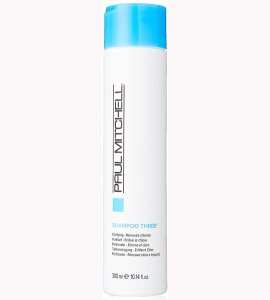 Courtesy of Brand
A salon favorite, Paul Mitchell's Shampoo Three clarifies hair without stripping color when used sparingly. The stronger detergents deep clean to revive color, while rich conditioners prevent over-drying of color-treated hair.
This is a fuller-strength clarifying shampoo, so limit use to 1-2 times per week. Follow with a good conditioner to avoid color removal or brassiness. As a whole, Paul Mitchell Shampoo is one of the best clarifying shampoos for dyed hair.
5. Ion Hard Water Shampoo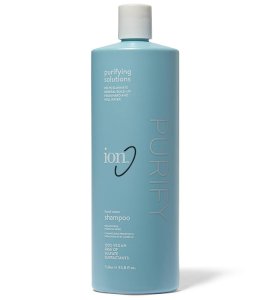 Courtesy of Brand
Specifically formulated to remove mineral deposits from hard water, Ion's Hard Water Shampoo prevents buildup that makes color fade faster. The gentle chelating formula lifts calcium and magnesium gunk without stripping color.
Great for swimmer's hair care too, as it also removes chlorine and its color-dulling effects. Use this shampoo as needed whenever hair feels mineral-coated and color looks dull.
6. Bumble and Bumble Sunday Clarifying Shampoo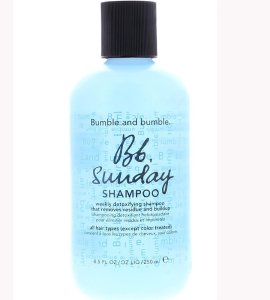 Courtesy of Brand
Bumble and Bumble's Sunday shampoo provides a thorough weekly cleanse for dull, product-laden hair without affecting color. The fulvic acid gently removes styling product residue and mineral buildup that make color look lifeless.
Use this each Sunday for deep clarifying, then a more nourishing shampoo during the week. Your color will look freshly done day after day.
7. Neutrogena Anti-Residue Shampoo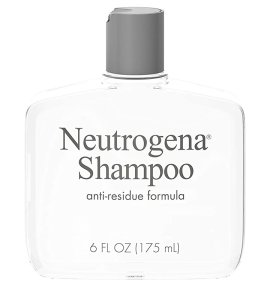 Courtesy of Brand
This affordable drugstore option clarifies without using harsh sulfates that strip hair color. The formula targets product buildup, hard water minerals, chlorine and other residues that cause color fading.
No parabens or dyes either, making it one the most gentle clarifying shampoos to remove color option for all color-treated hair types. The budget price makes it easy to keep color vibrant between salon visits.
8. Kenra Clarifying Shampoo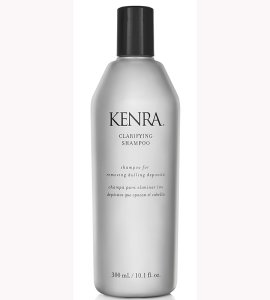 Courtesy of Brand
Kenra is a top salon brand known for high-quality hair care. Their clarifying shampoo removes product, mineral, and chlorine buildup without removing color when used moderately.
Natural emollients like olive oil, jojoba oil, and shea butter ensure it won't dry out or damage hair while cleansing. This one's professional strength, so limit it to once a week.
Give Your Hair Color New Life
To keep your hair color looking freshly done, be sure to incorporate occasional clarifying into your hair care routine. Removing all those dirt-, sweat-, and pollution-based deposits lets your glossy tones shine through.
Look for sulfate-free formulas with chelators, acids, and oils designed specifically for color-treated hair. Use your chosen best clarifying shampoo to remove color once or twice a week based on your hair's needs.
Your hair will feel amazingly clean, refreshed, and soothed after clarifying while still maintaining that just-colored look. Don't let buildup dull your fabulous dye job. Give your hair the clarifying refresh it craves!