Hiiii my dear friends. Welcome to Cosmetics Arena. Today I will review the newest launch from the house of L'OREAL under the brand name Garnier. Garnier has garnered a lot of trust and respect through their products from the consumers over the years. When such a reputed brand comes up with 5 natural blend shampoo, it becomes irresistible for me. So, let us take a look at how this product scores.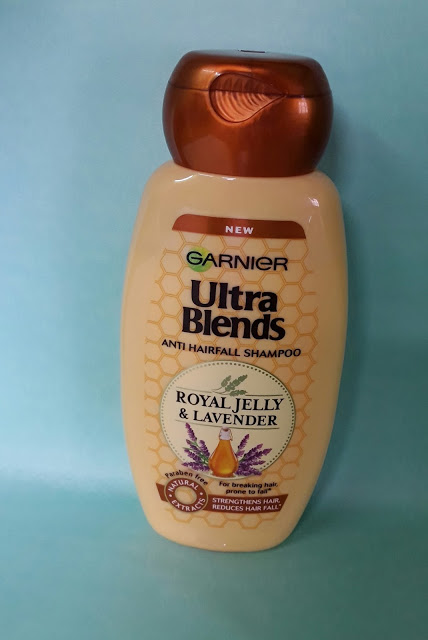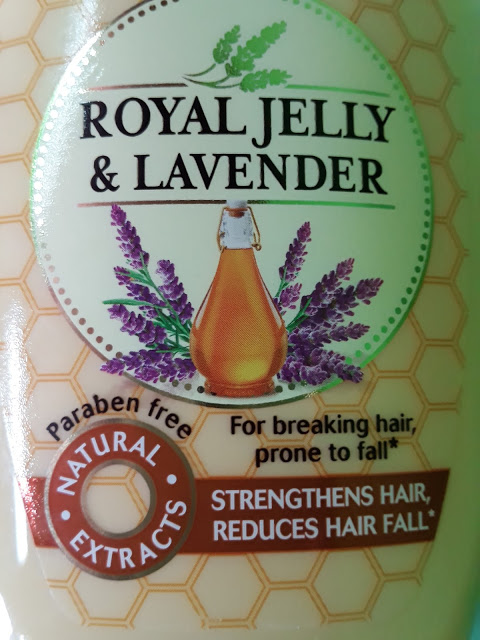 Price:

Rs. 120 for 175 ml



Availability:

In almost every cosmetic stores and online too.

Ingredients: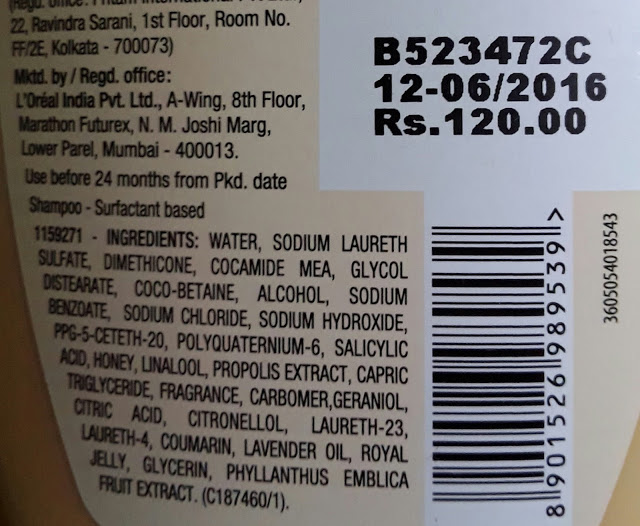 What does the blend promise to do?
Just take a look at the image.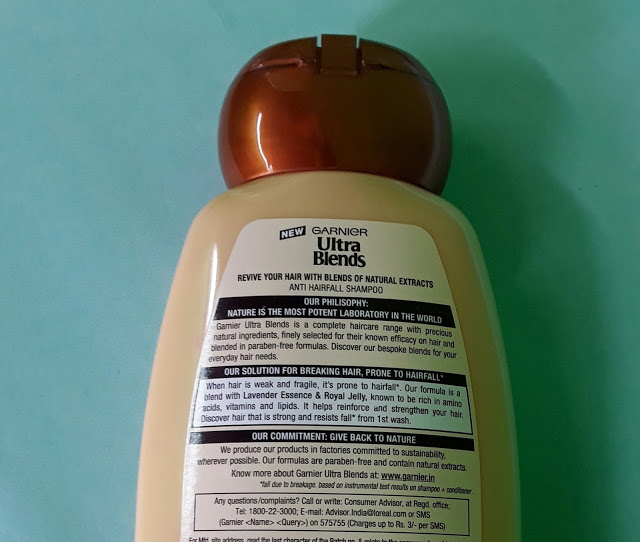 How does the product look like?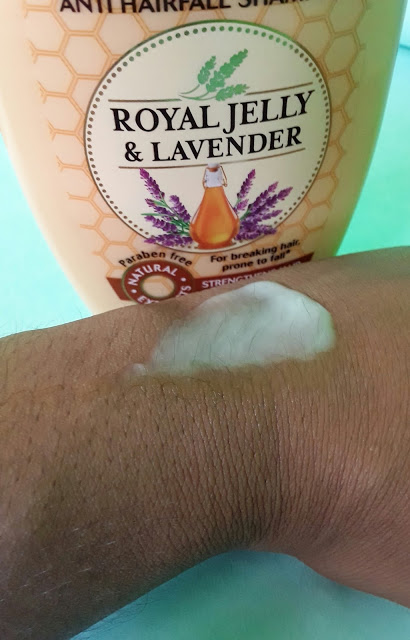 Now let me directly jump to the pros and cons.
PROS (Why you should go for it)
Attractive, colourful sturdy packaging. I am just in love with this range. Just pick up any blend and you will find your bathroom has suddenly become a little brighter. The designer has put a lot of effort into creating these.

Amazing heavenly fragrance. It has a calm lavender tone which lasts for a really very long time. I can't stop smelling my hair again and again..😁😁😜😜

A paraben-free formula which is definitely a great thing.

This is surely a great budget shampoo with important blends like lavender, royal jelly, honey.

This one cleanses the hair, does not leave any residues of dirt, oils.

The price is reasonable.

Available everywhere.

Conditions hair. Comb goes smoothly through the hair. Makes hair smooth.

Does it stop hair fall? 

Umm…because I am not facing any hair fall issues right now. So, I really can not comment upon this.
CONS:
SLS and Dimethicone (a component of Silicone)

The major herbs like Lavender, jelly, honey etc. are mentioned at the end of the list that means these are not used in a great amount in the formula…😯😯
COSMETICS ARENA RATING: 3.9/5
I would recommend this if you are looking for a shampoo for a cleansing purpose only. But for those with serious hair fall, I am not sure.
That's it my dear readers' cum friends. Take care and celebrate womanhood…😊😊😊😊