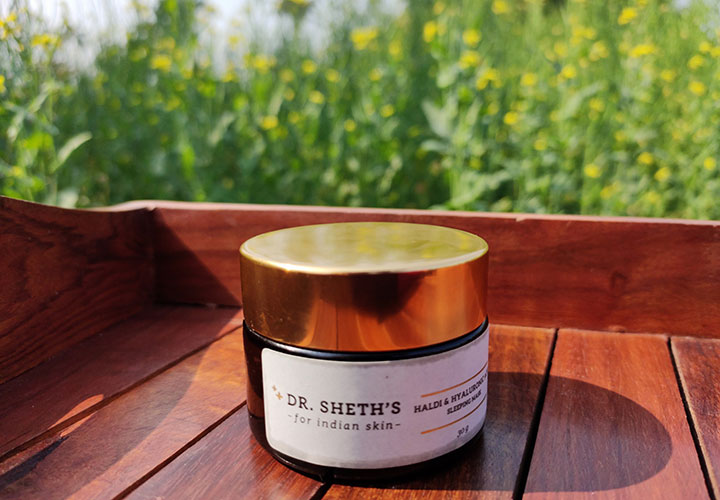 Dr. Sheth's Haldi and Hyaluronic Acid Sleeping Mask
Honestly, since the launch of this product, I was eager to try this out. In fact, anything containing Hyaluronic Acid makes me weak. In past, whenever I have put on products with this particular ingredient, it worked like a charm on my skin. And moreover, this product has haldi or turmeric extracts that have the ability to brighten up the skin, so my expectation was high since its arrival. So, did Dr. Sheth's Haldi and Hyaluronic Acid Sleeping Mask rise up to my expectation? Let's take a look.
Basic Information about Dr. Sheth's Haldi and Hyaluronic Acid Sleeping Mask
Price: INR 850 for 30g
Buy From: Amazon, Dr. Sheth's
What Does the Brand Claim about Dr. Sheth's Haldi and Hyaluronic Acid Sleeping Mask?
So, are you battling against tiresome hangover nights? Has your skin lost the charm because of the hectic lifestyle? Get ready to say goodbye to your dull skin. Dr. Sheth's unique sleeping mask has been formulated especially for Indian skin. Haldi or Turmeric heals skin and also brightens up the complexion. Hyaluronic Acid hydrates skin. It is also packed with CICA extract, Ceramides, and Marula Oil. So, start preparing to embrace beautiful and healthy-looking skin.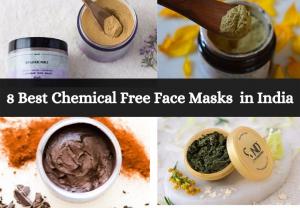 Do harsh chemicals give your skin nightmares? Check out the list of the best chemical free face masks in India that your skin is going to love.
Read More
Ingredient Analysis of Dr. Sheth's Haldi and Hyaluronic Acid Sleeping Mask
When I first came to know about this sleeping mask, I instantly got hooked to its ingredients. All the components are highly potent and effective. And, it is the components that made me more confident about this product. In the following section, I have analyzed all the components one by one. So, let's take a look at the detailing.
1. Turmeric Oil
Turmeric has an ancient connection with us. Since ages, people used to make concoctions like ubtan to get acne free, bright, healthy-looking skin. Turmeric Oil has the same potential just like its root. I am delighted to find the main component at the starting of the ingredient list.
2. Hyaluronic Acid
It is popular because of its moisture-retaining property. This ingredient helps to hydrate the skin and makes it look plumpy & smooth.
3. Vitamin E
It is one of the best antioxidants that help to fight against free radicals and makes skin visibly clear.
4. Lavender Oil
Not only for the aroma, lavender oil popular for its numerous benefits as well. It helps to reduce acne scars and signs of ageing.
5. Evening Primrose Oil
Whether applied cosmetically or topically, this oil helps to retain the elasticity of the skin.
6. Marula Oil
Just like Vitamin E, it is full of antioxidants that are beneficial for all skin types. Even people with acne-prone skin can apply this oil too. This oil makes skin super smooth and soft.
7. Ceramide 3
This ingredient helps to retain moisture into the skin. It protects the skin from environmental damage.
8. Olive Squalane
The texture and characteristics are similar to our sebum. It has excellent penetration property; thus, helps other components to penetrate the skin properly.
9. Cholesterol
Whoa! I never knew that a cosmetic can be formulated with this component. So, after a lookout, I have come to know that this ingredient is used in cosmetics to prevent the oil and liquid from separation.
10. Wheat and Berry Sugars
Well! If you are someone who is allergic to Gluten, then it would be better if you stay away from this sleeping mask. Wheat is used here and the quantity is not known.
On the other hand, berries are a good source of antioxidants. So, berry sugars help to produce more and more collagen.
11. Niacinamide
The common name is Vitamin B3. This water-soluble vitamin helps to correct uneven skin tone and tighten the enlarged pores.
12. Sodium Polyacrylate Starch
Just like other starches, this component helps to thicken the texture of a cosmetic.
13. Centella Asiatica Extract
Known as Gotu Kola, this antioxidant-filled component helps the skin to repair itself. If you are suffering from acne, Gotu Kola would help to heal the acne asap.
14 Phenoxyethanol
It is a moderately safe preservative that is widely used in cosmetics.
15. EDTA
It is a safe chelating agent that is used to remove heavy metals from cosmetics.
16. Glycerin
This is an excellent natural humectant that helps skin to retain moisture.
17. Capric/Caprylic Triglyceride
A safe skin conditioning agent that is also used as a fragrance ingredient.
18. Deoxyphytantriyl Palmitamide MEA
Moderately safe viscosity increasing agent
19. Hydrogenated Lecithin
Safe skin conditioning agent
20. Purified Water
It is the base of this sleeping mask.
Well! All of these components are listed on the official website which is definitely a good thing. In fact, the functions of these components are also mentioned there. Except for Gluten, I did not find any ingredient offbeat. So overall, I would rate the formulation of Dr. Sheth's Sleeping Mask 5 out of 5. Well done!

Packaging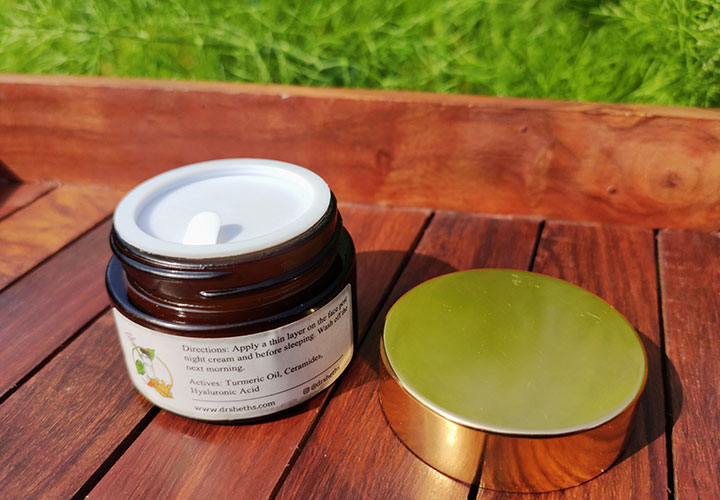 The packaging is amazing! I love how elegant and regal it looks. The tub is made of glass and the lid is made of metal that is painted in golden colour. The tub is dark in colour which is pretty thoughtful from the brand's side. It protects the mask from the harmful UV rays.
The glass tub is definitely not travel-friendly but I guess there is hardly anything that the brand could have done about this.
Texture and Aroma
Sometimes, the moment you look at a cosmetic, you know that it is going to work for you. The texture is pretty watery and feels like a gel. There is an abundant number of yellow beads. All those beads remind me of Turmeric extract.
On the other hand, the aroma is very fresh. There is a faint hint of turmeric and Lavender Oil in the aroma. Even, people with sensitive skin would love the aroma too.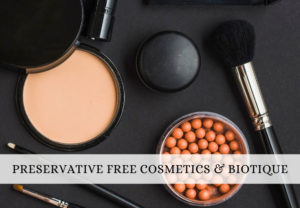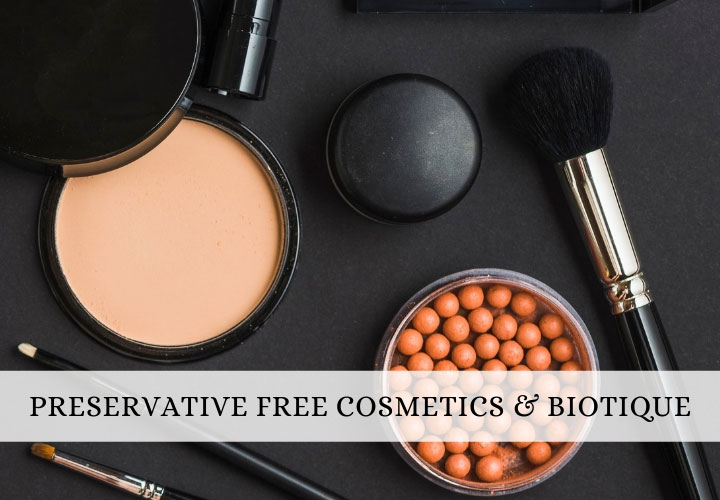 Preservative free cosmetics are nothing new in India and Biotique is one of the pioneers on the track. Check out the concept and every other detail here.
Read More
My Experience with Dr. Sheth's Haldi and Hyaluronic Acid Sleeping Mask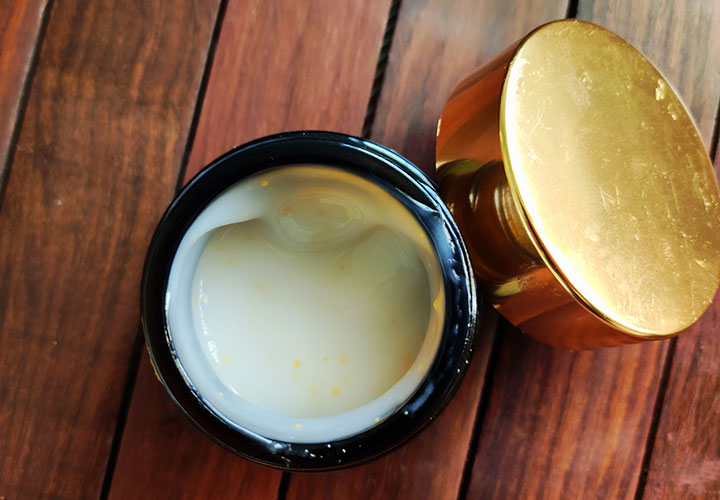 I brought the mask around 2 weeks back. And since, I have been applying it religiously. So, this is what I do. At first, I apply my regular night cream mixed with Rosehip Oil. And after that, I take a very thin layer of this sleeping mask and massage it all over my face and neck.
The more I massage this mask, the more refreshing and relaxing it makes me feel. During massge, the yellow beads melt and simply disappear between the layers of skin.
So, I usually wake up at 7 am. So, the mask stays on for at least 8 hours. And after that, I wash it off with a mild face wash. After removing the mask, my skin looks glowing and also feels hydrated. With 2 weeks of regular application, I can easily say this sleeping mask brightens and rejuvenates my skin.
Lately, I am not suffering from any skin irritation or skin problems. So, I cannot comment upon the healing properties of this sleeping mask. But overall, it is one such product that I am happy to include in my skincare regime.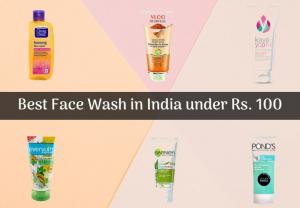 Who doesn't love an affordable face wash? Check out the list of the best face wash in India under Rs.100. All are between Rs.50 and Rs.100.
Read More
Does Dr. Sheth's Haldi and Hyaluronic Acid Sleeping Mask Irritate the Skin?
My skin is super sensitive round the year. And, I have never seen an exception. If I apply anything offbeat, it affects my skin. So, I am pretty careful about what I apply.
This sleeping mask has never given me any rash or pimples. The formula is fragrance-free and thus, I did not feel any sort of irritation. It has suited me well.
Let's check out both the good and bad features of this product.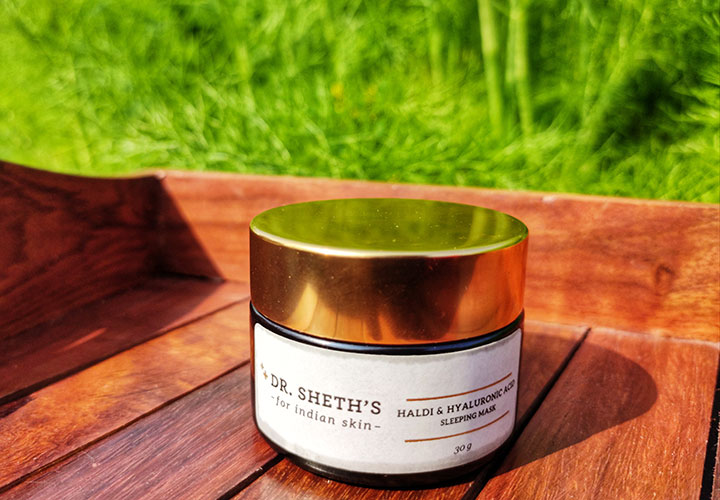 Pros of Dr. Sheth's Haldi and Hyaluronic Acid Sleeping Mask
Suitable for All skin types
A brilliant formula that is Paraben-free
A concoction of Hyaluronic acid, Primrose Oil, Lavender Oil, Marula Oil, Turmeric Oil, Niacinamide
Fragrance and alcohol-free thus it is suitable for people with sensitive skin
Hydrates skin
Regular application can brighten up the complexion
Makes skin super soft and smooth
Skin becomes even-toned
Cons of Dr. Sheth's Haldi and Hyaluronic Acid Sleeping Mask
The price is quite high in comparison to the quantity
Gluten is present and thus, it is not suitable for people with gluten allergy.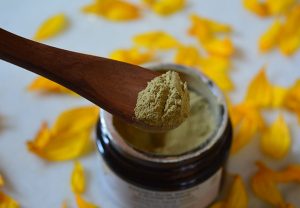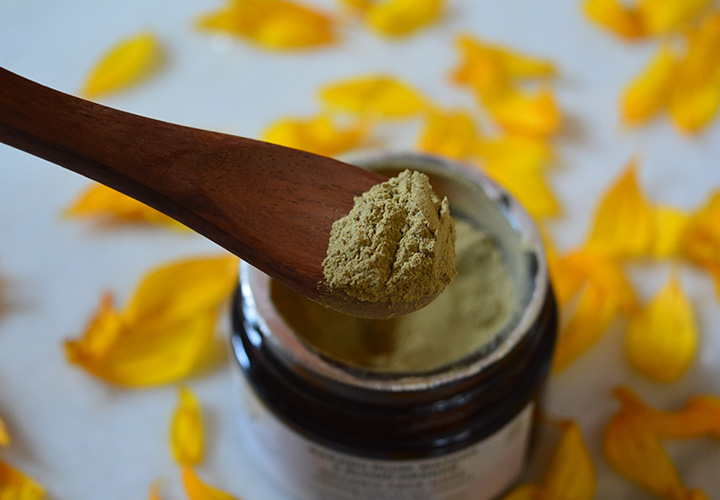 This is a detailed review on Juicy Chemistry Kakadu Plum, Matcha & Blood Orange Face Mask. Embrace yoourself with the goodness of Matcha.
Read More