LOVE FROM USA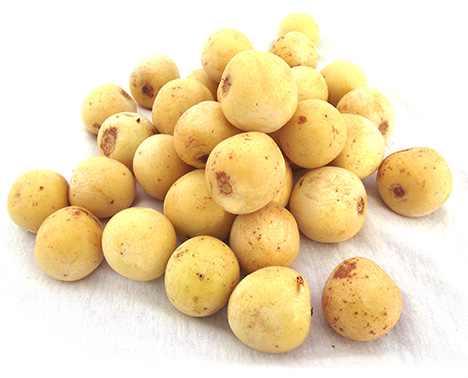 Today's review is about Acure Marula Oil. You might be thinking that why I am tagging this as Love From USA. This review is actually written by my dear friend and dear sister Cheyrll Phillone from USA. She is a budding entrepreneur and a happily married lady with four lovely kids. She has penned down this post on my request. Check it out.

What is Marula Oil?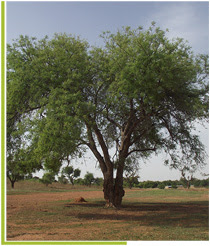 I discovered "marula oil" first in a handsoap that I purchased.  I was intrigued by the name because I honestly had never heard of it before.  The smell of the handsoap had me head over heels, so I went online to look for the wondrous Marula oil.  It comes from a wild growing tree in South Africa.  In the environment, there is hardly any rainfall and throughout the year scorching sunshine burns down everything. But, these adversities actually work like boons to grow the golden fruits.

Benefits of Marula:
The tree produces Marula fruit , a magnificent fruit that has 4 times as much vitamin C as an orange.  It contains antioxidants and essential fatty acids that help to boost the cellular activities. It also hydrates at the deepest level and repairs the skin. 
Although I believe that this oil would be effective at travelling to the lowest layer of the dermis also. But this is lttle bit hard for a fruit oil without any carrier oil, but that is another topic for another time lol! Now let us dig deeper on the review part.

Product Description:
The Acure Marula is a cold processed oil and it is 100% pure. It does not contain any color, Silicone, preservative or Pthalates.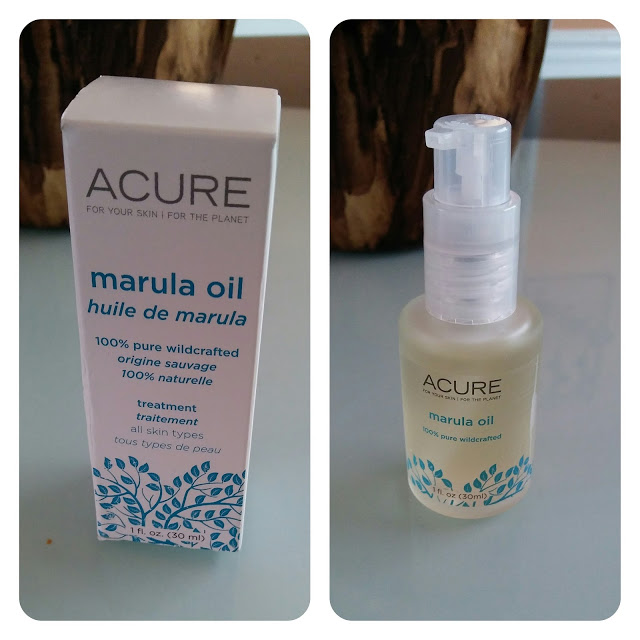 Acure Marula Oil

Price of Acure Marula Oil: $15.99
If you Google it then you will find that this is the most affordable and one of the best quality Marula Oil in the market. 

Ingredients: 
100% pure Marula Oil


My IMPRESSION About Acure Marula Oil
It is a light textured oil that is fast absorbing. It is even suitable for skin types that are reactive and sensitive. 
It absolutely doesn't have a smell at all which was a bit disappointing, but good because it can be used on sensitive skin too as I found out on my research.  (Now I am on a mission to find out what fragrance was used in the handsoap!)


This oil was impressive for how quickly it was absorbed by my skin.  It does not leave a greasy feeling or look. I feel safe using it on my face as a sealant after moisturization, inspite of the fact that my face is really sensitive.  Also, a little goes a long way.  



As you can see in the picture, I squirted out only a small dot, probably the size of my pinky nail and it provided good coverage on my arm.  It is a versatile oil that you can apply not only to your scars and stretch marks (its high essential fatty acids helps to reverse the photo damage), but also to your hair. 
The bottle says to relieve from split ends, but if you have split ends you should just let those go!  

***CA IMPRESSION: 5/5***
I would definitely recommend it. It is a versatile product that cures and moisturises skin. It would also work as a sealant if it is mixed with jojoba, olive or coconut oil. 
Take care all of you. I would come back very soon with another topic. Till then, celebrate womanhood with Cosmetics Arena.
Thank you for reading. Please leave your valuable comments here. Love you all.
Image Source: 1, 2