5 Ways I Treat My Acne-Prone Dry Skin
It's been more than 5 years now that I have invested my mind and money heavily upon a proper skincare routine. Honestly, it's not easy!
First of all, the weather keeps changing all the time. And, my skin reacts the same way. It would be very wrong to state that excessive dryness is the only problem I am deal with always.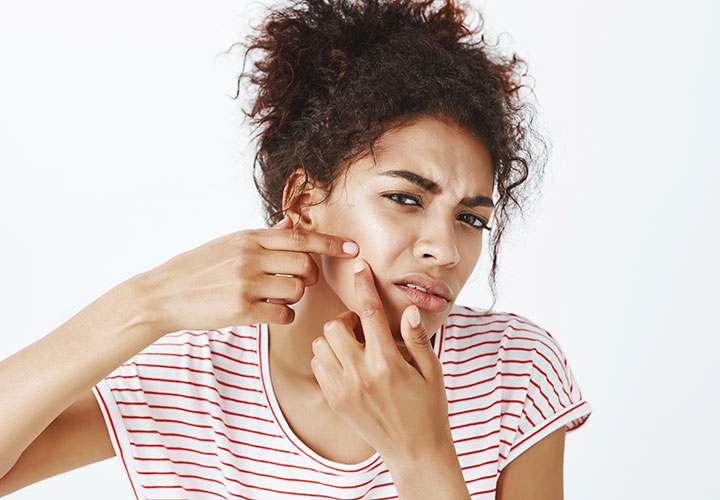 During summer, my skin stays dry throughout. It definitely does not become flaky. But, it is significantly dry. And thus, summer requires appropriate attention.
On the other hand, during winter, the same dry skin becomes acne-prone. In the last winter, at least 3 acnes popped up here and there. Well! Those acnes are really painful.
Before I talk about how I deal with such acne problems, it is important to tell you the reason behind the popping.
What Causes Acne on Dry Skin?
During winter, skin becomes drier than in any other season. So, the natural tendency of the skin is to retain the lost moisture.
So, the glands right beneath the skin, produce excessive sebum. This sebum along with dirt and dead skin cells blocks the hair follicles present in the layer. And as a result, lumps as acne or pimples or zits occur.
In my case, I have observed acne problem aggravates more during winter. But generally, acne problems worsen during summer.
5 Ways How I Treat My Acne
There are a number of ways to treat those nasty bumps. Here is a list of the things that I do every time, I find acne.
1. Deep Cleansing
No matter how effective the face wash is, deep cleansing is a must for a healthy skin profile. So, I go for double-cleansing. At first, I clean up with Micellar Water. It not only removes my makeup but also cleanses the dirt and oil right from the layers beneath.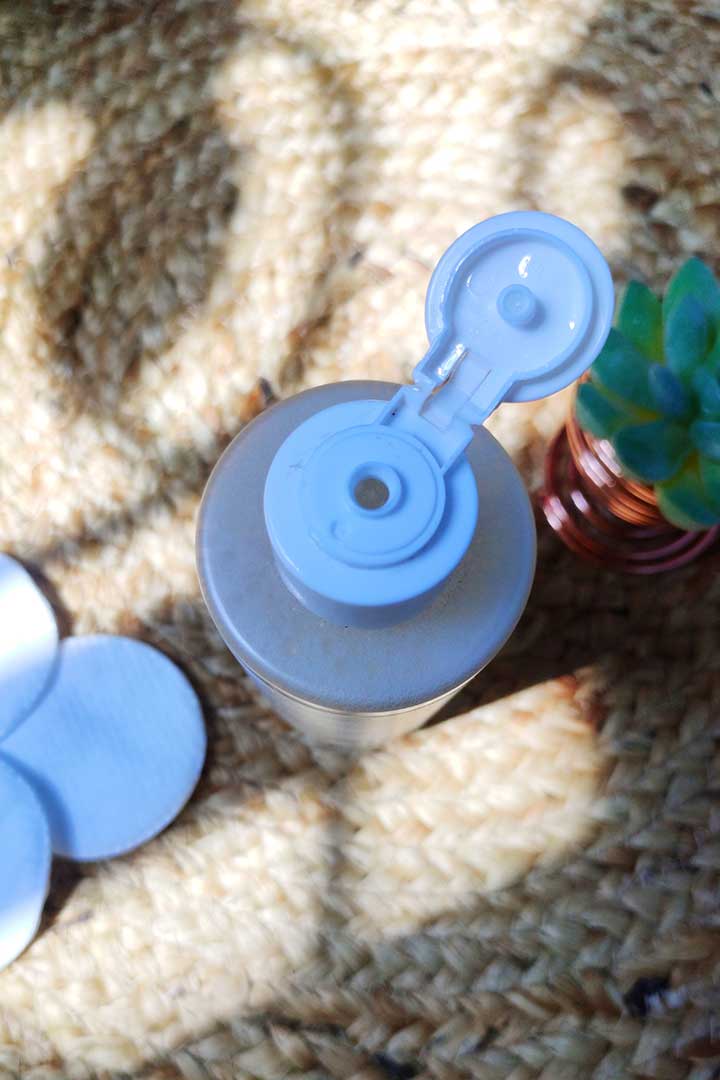 After wash-off, I apply a gentle and mild face wash to clean up the rest of the dirt. The entire process makes my skin squeaky clean and also hydrated.
2. Gentle Exfoliation
Yes, right you have read! Accumulation of dead skin cells along with excess sebum is another reason behind the buildup of acne. So, it is as important as double-cleansing.
To remove the dead skin cells, you can use any scrubs or exfoliators. When my acne problems occur, I prefer a natural solution. Here is the thing I do.
Take 1 tbsp oats and 5 almonds
Blend these for 5-7 seconds.
Make sure the powder is neither too fine nor too grainy
Take the powder on your palm and add a few drops of rose water.
The moment you start rubbing it on your wet face, you would notice mild foam. Isn't it interesting how a natural ingredient generates lather?
Colloidal oats not only exfoliates the skin but also does a cleansing job. It is so mild that I can use it every alternate day.
3. Proper Moisturization 
As I said, the reason behind this whole problem is the lack of moisture. So, proper moisturization is the key here.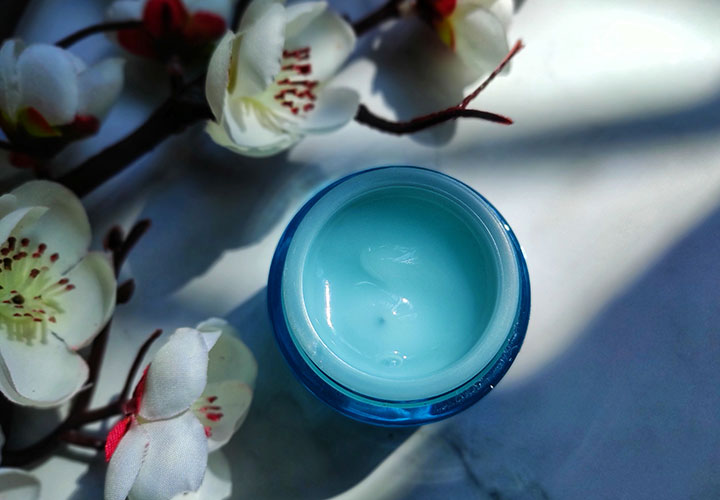 The market is filled with a number of moisturizers for dry skin. But, I try to stick to my good old Rosehip Oil more during this time.
Rosehip oil is bliss for acne-prone skin. It is absolutely non-comedogenic. Thus, it doesn't clog my pores further. Here is how I use it.
Right before hitting the bed, after cleansing, I spritz a toner.
Next, I take 4 drops of Rosehip Oil and massage my face and neck lightly
Afterwards, I take one drop extra and make a dot on my acne. It might sound crazy. But, that's exactly how it works for me.
This extra tiny dot not only ensures faster healing of the acne but also moisturizes the affected zone more.
In the morning, after thorough cleansing and toning, I take a drop of rosehip oil and combine it with my regular sunscreen
Sometimes, when the acne is quite big in size, I apply, 3 drops of Rosehip oil blended with one drop of Tea Tree Essential Oil. It helps to dry up the acne faster.
The same Rosehip Oil also helps to get rid of the dark spot. Honestly, there is hardly anything that works as fast as Rosehip Oil to remove dark spots.
4. Say No to Fragrance
I, usually, do not use products with fragrance unless it is a brand collaboration or I am testing a new cosmetic that contains fragrance.
I have observed that the acne situation occurs more if I use fragrant products. In this situation, it is always best to go for products that are free from fragrance or any kinds of additives.
5. Stay Hydrated
It might sound cliche, but it's the truth. The more hydrated our body remains, the more problem-free our skin becomes.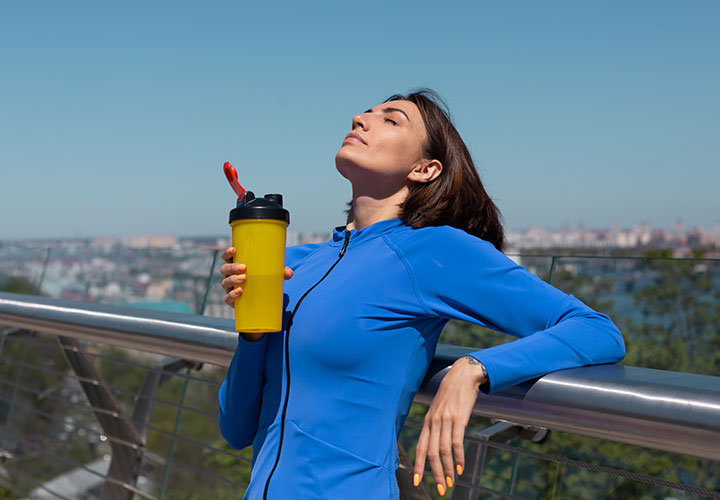 No matter, what season it is, make sure you are intaking a sufficient amount of water. In winter, it is often said that we don't feel thirsty much. So, it's not necessary to drink loads of water.
Well! The idea is very wrong. During winter, our body needs more water than in summer.
Last but not the least, make sure, you are giving your body all the nutrition and your skin all the hydration it needs for healthy-looking glowing skin.
That's all for today! If you find this article helpful, make sure to share it with your friend and family. Take care; celebrate life.
** I experience both pus-free and pus-filled acne. But, the possibility of occurring the latter is quite rare. My acnes are usually pus-free, dry, bumpy, and painful.