Salicylic Acid is a common skincare ingredient found in over-the-counter (OTC) products. Dermatologists and skin experts recommend this Beta Hydroxy Acid (BHA) because it can treat stubborn skin problems that standard market products cannot.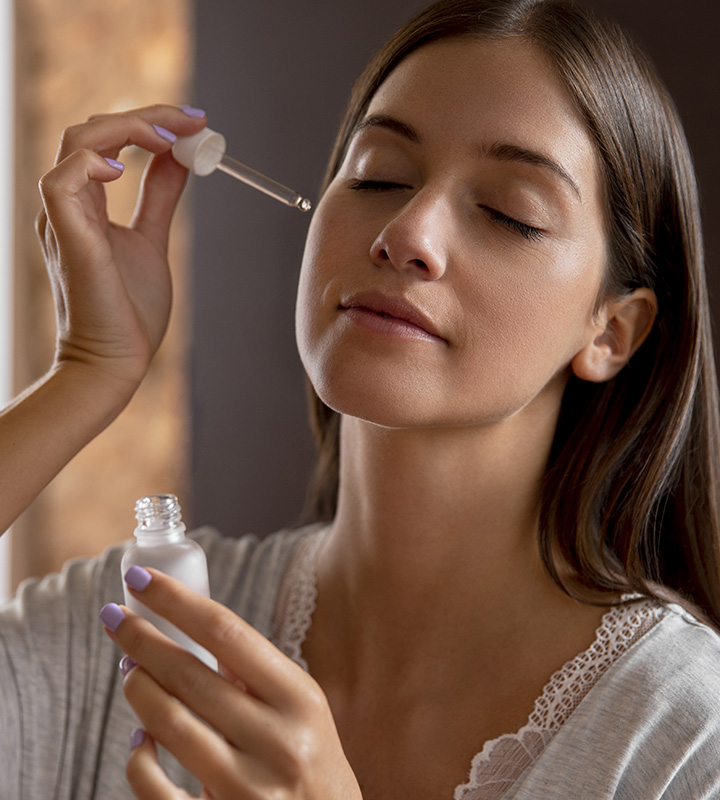 Salicylic acid can be found in moisturisers, face washes, serums, toners, and other products, but knowing which product is best for your skin is critical. So, in this article, we'll go over why you should use Salicylic acid products on your skin, as well as some of the best products in this category.
What is Salicylic Acid?
Salicylic acid is the only beta hydroxy acid (BHA) used in skin care products and is an FDA-approved skin care ingredient used for topical acne treatment.
Salicylic acid is ideal for oily skin because of its ability to deep clean excess oil from pores and reduces future oil production. Because salicylic acid keeps pores clean and unclogged, it prevents the formation of future white and blackheads.
Salicylic acid exfoliates dead skin and has anti-inflammatory properties, making it an ideal ingredient for psoriasis sufferers. Salicylic acid is found naturally in willow bark, sweet birch bark, and wintergreen leaves, but synthetic versions are also used in cosmetics.
You can buy salicylic acid products for hair and skin online or at a drugstore near you!
Salicylic Acid Products Uses 
Here are some benefits of salicylic acid for the skin.  
1. Efficient zit buster  
The monsters that cause zits are clogged skin pores. When you apply Salicylic acid to your skin, it penetrates the follicle and kills bacteria that have become trapped there. Salicylic acid aids in the treatment of acne due to its anti-inflammatory properties.
2. Powerful exfoliator 
Because salicylic acid penetrates deeply into the skin, it causes the top layer to swell and soften while also assisting in the removal of skin debris such as dead skin cells, which can dull your complexion over time. This produces new skin, which reduces acne scars and blackheads.
3. Wrinkle fighter 
Indicators of premature ageing include dead cells and clogged pores. Salicylic acid stimulates cell turnover, improving skin texture and reducing fine lines and wrinkles when applied to the skin. Further, it stimulates the production of collagen, which keeps your skin supple and taut.
4. Gets rid of dead skin cells
A salicylic acid treatment unclogs pores and removes dead skin cells, which is important because dead skin cells can cause acne. Salicylic acid aids in the removal of dead skin cells, which improves the appearance and health of your skin.
5. Reduces secretion of sebum
Salicylic acid can also cause the skin to produce less sebum. Acne can be caused by the oily substance sebum. Clogged pores are another cause of acne. Salicylic acid can help prevent acne by lowering sebum production.
What Are the Best Salicylic Acid Products?
1. Salicylic Acid Face Wash
The first step in reducing acne and comedones is to use Salicylic Acid Face Wash. Antibacterial chemical exfoliants include glycolic and salicylic acids. This face wash unclogs pores, gently removes buildup and blackheads and treats acne-prone skin without stripping the skin of its natural oils.
It also unclogs pores and kills acne-causing bacteria, preventing future breakouts and causing open pores to close. Glycolic acid exfoliates the skin's surface, whereas salicylic acid extracts excess oil from pores, making the skin less oily. Use it for two months for the best results.
2. Salicylic Acid Serum
With the 2% Salicylic Acid serum, the sticky cells in the clogged pores are dissolving the bonds that hold them together. Salicylic acid serum for acne-prone skin penetrates deep into the pores and unclogs them due to its anti-inflammatory properties.
Dead skin cells and other impurities are removed, making pores appear smaller. Due to its oil solubility, salicylic acid serum for acne-prone skin can exfoliate inside the pore, reducing breakouts, congestion, and blackheads.
3. Salicylic Acid Bodywash
Salicylic Acid in this body wash aids in acne prevention by unclogging and deeply cleansing pores. Also, it can be used to treat body acne caused by waxing, excessive sweating, and other factors.
As salicylic acid removes dead skin cells and unclogs pores, it not only improves the appearance of strawberry legs over time but also prevents them from recurring. With salicylic acid and chamomile extract, this cleanser refreshes and rejuvenates the skin.
4. Salicylic Acid toner
Though salicylic acid is most commonly associated with acne-prone skin, anyone can experience breakouts and clogged pores, so the best salicylic acid toner for you will be determined by whether your skin is oily or dry.
Oily or acne-prone skin may benefit from an oil-free toner that contains witch hazel or tea tree in addition to salicylic acid, whereas dry skin may benefit from alcohol-free toners that contain calming or moisturising ingredients like glycerin, aloe vera, and niacinamide.
Proceed with caution if you have sensitive skin and perform a patch test first.
Can I Use Salicylic Acid With All My Products?
Now that you understand how salicylic acid can benefit your skin combining all of these skincare products may be tempting. But allow us to put a stop to that! Because salicylic acid is such a potent ingredient, a little goes a long way.
Begin with one product and see how your skin improves. Have faith that your other non-salicylic acid products can also work their magic. If you have a good skincare routine, don't abandon it just because you're obsessed with salicylic acid.
Summing up
Skin care products containing salicylic acid can be effective in treating acne. It removes dead skin cells and oil from blocked pores by breaking them down.
Salicylic acid can cause minor side effects such as skin irritation and peeling. Those experiencing more severe side effects should consult a doctor and discontinue use of the product.
It may take six to eight weeks for salicylic acid or other acne treatments to show results. It is recommended that anyone who does not see improvement in their acne after this time period consult a dermatologist or doctor about alternative treatment options.