One-Stop Guide to Master the Skills of Body Polishing at Home
If that hideous acne, signs of sun damage, fine lines, stretch marks, tanning, and dreadful orange peels like skin (yes it is Cellulite!) are the bane of your life, then this is the high time you should sign up for body polishing to reverse these damages.
Many times we drool over a TV actress or model's skin wondering how they manage to maintain that even & translucent skin from tip to toe! Probably they must have taken expensive and luxurious microdermabrasion or chemical peel kind of treatments.
Probably they must have taken expensive and luxurious microdermabrasion or chemical peel kind of treatments.
But, is this really the case? Can we bypass all the harsh chemical treatments and the hefty price of a spa? The answer is yes! We all can achieve that oh-so-dreamy skin at home only. Courtesy, body polishing at home!
When we hear that word, many of us picture in our mind a luxurious spa treatment reserved for special occasions.
Indeed, body polishing sounds such a heavy word. A complicated and messy process that is best left to the experts at the salon. But if you master the skills, it will become as easy as to snap your fingers.
But how? How to do body polishing? What would you need? If these questions are popping in your mind, just relax! Grab a cup of tea and keep scrolling. We are going to give you all the details.
What is Body Polishing?
 
Before we dive into the procedure, it is essential to know what exactly the fancy phrase means.
So as it sounds, to polish means to rub something out to bring forth the natural shine & the lustre and refine the flaws.
Same goes for body polishing. You need to rub different potions overall your body to bring back the glow that is hidden somewhere beneath the surface of your skin.
And yes! It is as important as your face because your body also shows signs of ageing, dryness, and pesky acne.
It also needs an equal amount of love and pampering.
So, it is quite safe to say that a good body polishing session at home coaxes out a wide range of your skin worries. The saggy, patchy, and lacklustre skin is soon going to be a thing of the past.
Do you still need to give it a second thought? Your secret key of body polishing with the easiest body polishing steps is waiting for you.
Let's welcome your dream skin!
7 Easiest Body Polishing Steps would Love to Know
1. Wax All Those Unwanted Hair
Always wax two days before doing body polishing at home. It would make your body polishing more flawless.
Generally, bleaching is suggested right after waxing. But, I would suggest going for bleaching on the next day.
The market is full of chemical-laden bleaches and a number of harmful chemicals are used in those powders.
Cosmetics Arena never promotes something which is unsafe for you. So, here is our all-natural solution.
Well! You can make your own bleach by soaking 10 tamarinds overnight in water. Extract the pulp in the morning.

Mix two tablespoons of curd or yoghurt in the pulp and mix it well
Now wrap your skin in the mixture
Make sure to keep the paste in tact at least for 30 minutes for the optimum result
Wash away with cold water to reveal a brighter and revived skin.
2. Dry Brushing; What's That!?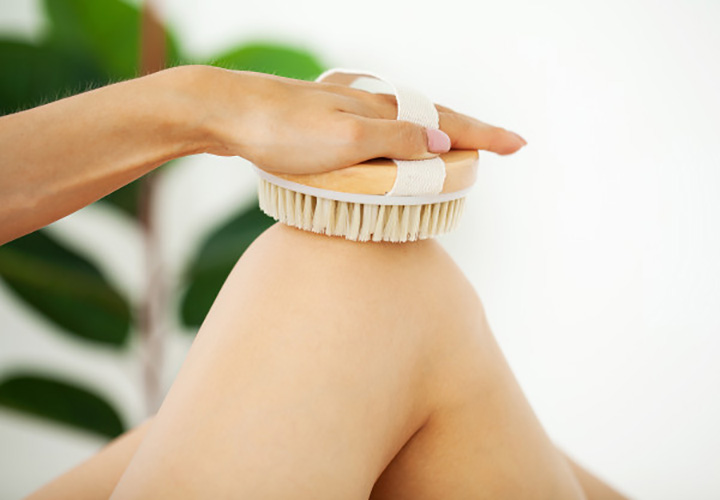 Well! The main advantage of dry brushing is that it exfoliates skin into a smoother state and stimulates lymphatic drainage. Another plus is cellulite busting.
This is all you need to do.
Take a semi-stiff brush with natural and soft bristles with a long handle for your body and an even softer brush for your face
To get the benefits of lymphatic drainage, brush towards your chest
Starting from the feet, brush legs in long and light strokes
Now repeat the same process for hands. Start from the palms and brush up to arms. For armpits, brush in a circular motion.
Brush the abdomen portion and the back in a circular motion
You need to brush a bit harder on the areas where the skin is thicker like elbows, knees, ankles, and soles.
Make sure to brush very gently and not more than for three minutes
Hard exfoliation is never the point
This dry brushing process altogether aids the lymphatic system to release those toxins. And, helps to resurface a healthier skin.
3. Get Ready for Self Oil Massage
This step is to melt away all the stress and fatigues from the body. And, what can be better than Abhyanga!
This is an ayurvedic self-massage technique where you envelop your whole body in pleasantly warm oil.
Take a carrier oil like Virgin Coconut oil/ Olive oil or Jojoba oil and heat in a double boiler
Now add your favourite essential oil.  My favourite is the Lavender essential oil. It has not only the most amazing aroma but also has great therapeutic benefits for that matter
To get the spa-like vibe, lit some aromatic candles and play soothing music
Now massage your body in long circular clockwise strokes
Do a minimum of 15 minutes of massage to imbibe your skin through every pore
Don't forget to massage your hand and toenails
Put some drops in your belly button as well
While massaging, focus more on stressed parts to knead out all the kinks from the body. Oil massage softens the stubborn bonds of dry & scaly skin that comes out easily when scrubbed.
4. It's Time for Steam!
Soak an absorbent towel in warm water and wring the excess water
Now wipe your whole body with this towel
This will open up the pores to suck in nutrients.
5. Scrub off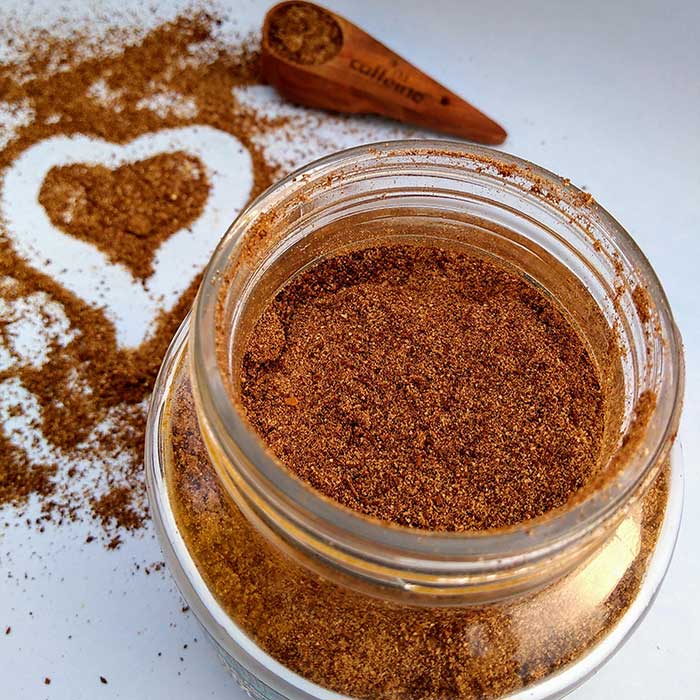 Use a good quality body scrub to buff away all the dead skin. It unveils a softer and brighter skin instantly. Coffee Body Scrub works the best as it not only scrubs off the dead cells well but also aids in a brighter complexion.
Scrub your body in a circular motion. Focus more on the offending spots of the body. Don't forget to shave heels and callus of feet with a pumice stone. Well! In this way, you would end up taking care of your feet as well.
Scrubbing improves the efficacy of topical application of other products. And, allows those to penetrate deeply in the skin rather than just sitting on the surface.
If you are making scrub at home, make sure to get the consistency right. Too runny would not scoop into your palms and too crumbly would not spread evenly.
Nonetheless, keep in mind that body scrubs are not prescribed to use on the face. Facial scrubs are gentler and made with mild ingredients as compared to body scrubs.
Now head to the shower and rinse off all the dirt and dead skin. Make sure the water is lukewarm. Already feeling good? Let's caress some more!
6. Apply a Body Pack
Coat your body in a nourishing hydrating pack. Apply a thick layer.
Meanwhile, put two cucumber slices or cotton balls soaked in cold rose water on eyes while waiting for it to get semi-dry
Now sprinkle some water all over your body and rub the mask off
Hit the shower again with cold water this time. And, pat dry rather than rubbing the towel harshly. Ah! Feeling refreshed? You are not done yet. Here is the last one.
7. Slather Some Moisturizer
Slather a generous amount of a good moisturizer and massage for a few minutes to lock the moisture in your skin layers.
Generally, our body skin type is combined where some areas are dry and some are extra dry & sensitive.  Lather some more moisturizer in dry areas like feet, soles, knees, elbows, and palms.
And, cheers! Your bikini-clad body is ready without a single visit to the spa.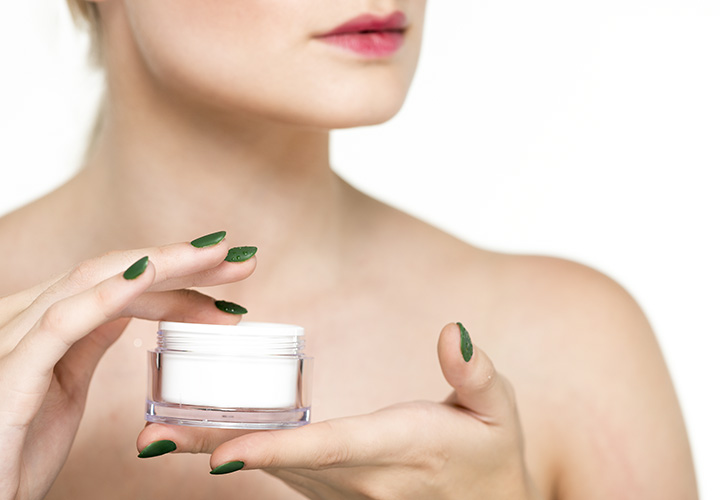 How Often Should You Go for Body Polishing?

Persistence is the key to success and this is also true in case of body polishing at home. So, try to stick to a once a month routine. And, your skin would feel so soft that you would not be able to keep your hands away from your skin.
DIY Body Polishing
The market is full of Body Polishers; especially, Forest Essentials has 3 amazing body polishers in its kitty. But, there is no denying that body polishers are pricey. So, in the following section, I have shared a few DIY body polishing recipes.
There are zillion ways you can make body scrubs and masks at home by mixing different ingredients in different proportion. Here are a few body polishers recipes targeting specific skin problems.
Anti-Cellulite Body Polish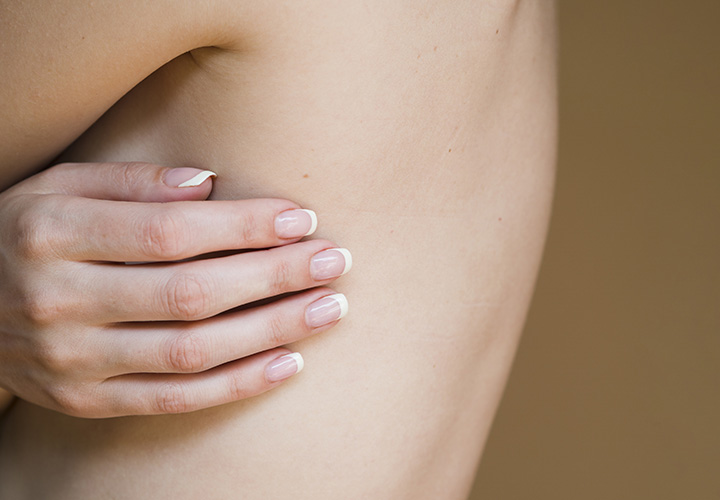 Scrub
Its indeed an irony that drinking coffee increases the appearance of cellulite while applying it topically works great on dislodging pockets of fat dimples. Its a fact that when it comes to diminishing cellulite, nothing can compete for a coffee scrub.
To prepare a cellulite dissolving scrub, take half cup of coffee grounds
1/4th cup of crushed brown sugar granules
4 tablespoons of milk
Mix all these ingredients to form a semi-thick paste
Adjust the consistency as per your need
scrub the mixture well
And lastly, rinse off to enjoy a deliciously soft skin
Mask
Cellulite mostly strikes our hips, thighs, and stomach. Tomatoes and honey have phytochemicals and antioxidants that work greatly on cellulite.
Take the pulp of 2 ripe tomatoes and add 1 tablespoon of honey to it
Apply the mixture on affected areas to even out dimpling
You can also add Rosemary or Orange essential oil to increase the efficiency of this mask
Apply this scrub and mask at least once or twice a month for optimum results.
Body Polish for Tanned Skin
Suntan is pretty natural especially during summer. The following concoctions are pretty popular in treating the suntan.
Scrub
This scrub recipe is a dead skin buster too. Rice powder has bountiful benefits. While it is an incredible exfoliant, it also has a skin lightening property too. These benefits are further enhanced with tomato juice and aloe vera gel.
Take half a cup of rice powder
Add one-fourth cup of tomato juice
5 tablespoons of aloe vera gel
Mix well and scrub all over your body
Your skin is going to look much softer and smoother
Mask
Gram flour has skin lightening agents when coupled with turmeric, potato, and raw milk. It works as an antiseptic body mask that thoroughly rids your skin of the impurities and tanning.
Take half a cup of gram flour
1 tablespoon of turmeric
4 tablespoons of potato juice
one-fourth cup of milk
Apply this pack to witness a tan free even-toned skin.
Body Polish Recipe to Tighten Skin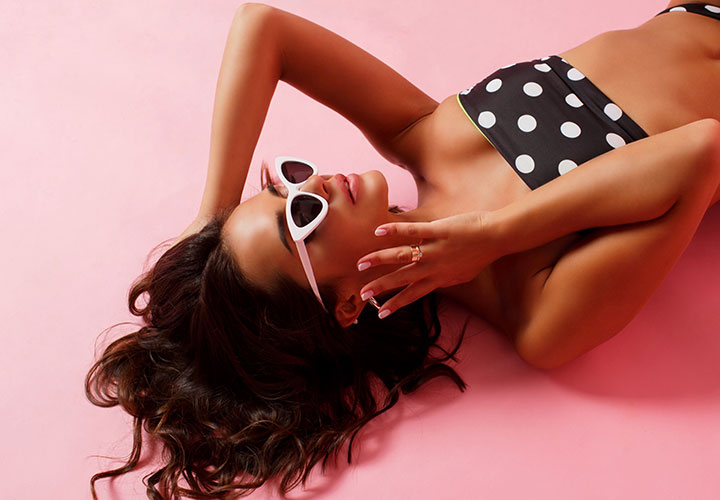 Scrub
Masoor dal is more than just a food item. It can serve both as an exfoliant and also as a skin tightening agent. The antioxidants present in this lentil access wrinkles and fine lines to diminish them and help you to age gracefully.
Take half cup of coarsely ground masoor dal
5 tablespoons of sour yoghurt
2 tablespoons of honey
Use this paste as a scrub to massage in circular motions
Rinse off and witness overwhelming results
Mask
Take a ripe banana
Mash it with 2 tablespoons of honey
Apply all over your body
This fruitilicious pack is rich in antioxidants and helps stabilize free radicals
Body Polish Recipe to Follow at Home If You Have Acne-Prone Skin
Scrub
Arm yourself to fight with deep-rooted impurities that cause body acne especially at your back.
Mix together a half cup of coarsely ground neem leaves powder
1 tablespoon of turmeric
One-fourth cup of rose water
Scrub gently in circular motions
This scrub zaps off all the acne and zits hanging around your back and other body parts
Try this scrub if you are the one struggling with acne and buff yourself beautiful.
Mask
Fuller's earth or Multani mitti is a sure-fire saviour for acne-prone skin.
Take half a cup of Fullers Earth
2 tablespoons of sandalwood powder, Rosewater, and Cucumber juice
You can adjust the consistency by adding water
This mixture works like magic on acne-prone skin
Pro tip

If you want to mimic dermabrasion treatment at home, here is a quick fix.

mix 1 teaspoon of Baking Soda with a herbal face wash
Form a thick paste
Scrub your skin with this paste to sand away the dirt and dead skin cells
Now apply a good quality moisturizer to prepare a fresh skin
Benefits of Body Polishing at Home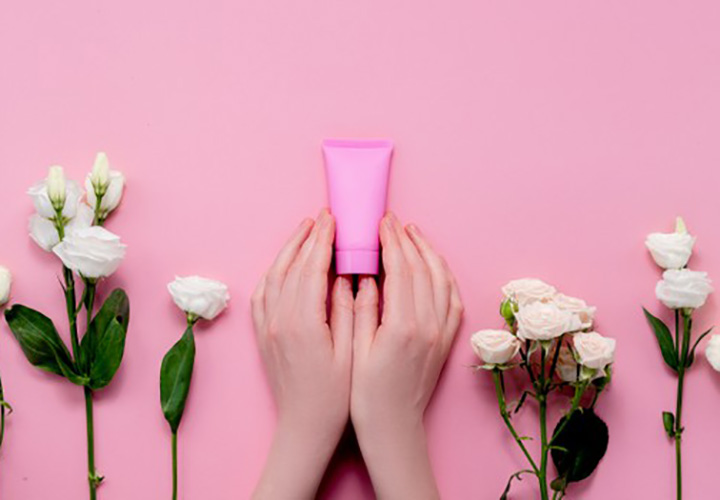 Body polishing is the best way to look good and feel good for sure. This royal treatment has therapeutic benefits as well.
It encourages blood flow and relaxes your mind and senses. And, makes you feel more energized eventually. Here is the list of some more benefits it offers.
Exfoliates the outermost layer of skin
Unclog pores and evens out skin tone
Massage stimulates blood circulation
Flushes out toxins and impurities
Makes your skin wrinkle-resistant
The feel of that satiny soft skin cannot be described in words. It's a thing to feel!
Precaution
Body polishing is beneficial for your body in every sense. However, you need to consider a few things.
Always do a patch test before lathering any pack or scrub no matter how pure it claims
Choose products as per your skin type
For dry brushing, don't use a stiff bristles brush
Avoid over-exfoliation as it may cause irritation and redness
Time for Wrap Up
So this is the low down on body polishing. Unlike other treatments, it is not just limited to face. It addresses all your skin problems rather than taking care in bits and pieces.
Whether you are a bride to be or planning a beach vacation, you need to make body polishing session your BFF for sure. The one you hang out with every weekend and kiss your skin issues goodbye.
That's all for today! I hope you find this article helpful. Make sure to subscribe to Cosmetics Arena for more such interesting stuff. And also, follow us on our official Instagram handle. We keep publishing interesting stuff over there as well. Take care; celebrate life.