Miss Claire Nature Essence Face Masks Review
Hello Power-girls! The review world, Cosmetic Arena, welcoming you with a quote of Caterina Fake, "Dream, struggle, create, prevail. Be daring, brave, loving, compassionate, strong, brilliant, and beautiful."
Today, I'm going to review Miss Claire Nature Essence Face Masks. This range features numerous variants to choose from namely Green Tea, Aloe Vera, Volcanic, Rice, Eggwhite and Lemon, Black Truffle, White Truffle, Blue Berry and Acai Berry, Goji Berry and Sea Buckthorn, and Avocado.
Among all these, I was eager to try Miss Claire Nature Essence Face Mask Purifying Green Tea and the second one is Miss Claire Nature Essence Face Mask Pore Care Volcanic.
Recently, these Korean-style sheet masks have caught my attention. It is the hottest new products meant to elevate your skincare regime.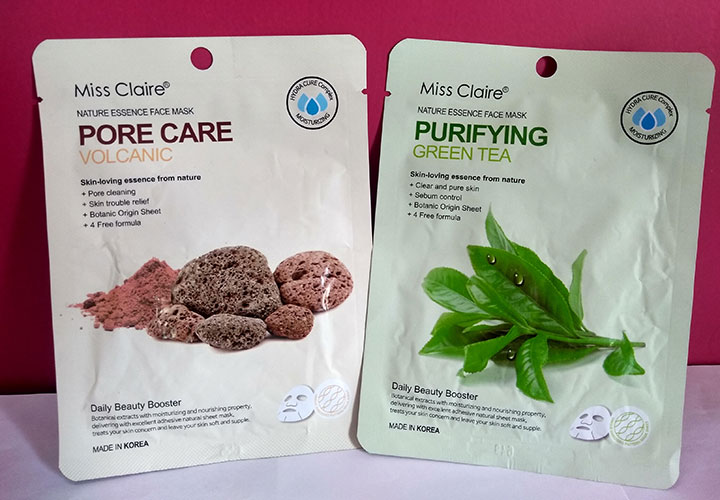 So, What is a Sheet Mask?
It is a thin face-shaped piece of fabric generally made of cotton & soaked in a nutrient-enriched solution which is called serum or a hydrogel.
Generally, these face masks come for single-applications. The advantages of these sheet masks must not be confused with the traditional home-made facial mask treatments!
As per the requirement, these masks are aimed at hydrating, balancing, moisturizing, calming and brightening your skin.
It won't dry out the skin compared to the traditional emulsion based face masks.
And, the most interesting thing is that these sheet masks are unisex. Yess! This is true.
In Korea which is also known as the inception country of sheet masks, men and women are equally interested in taking care of their skin.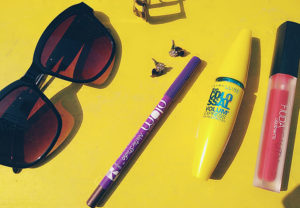 This is a detailed review on Plum Natur Studio All Day Wear Kohl Kajal in the shade Uptown Brown. Check this out,
Read More
Basic Information about these Miss Claire Nature Essence Face Masks
Price: INR 99 per sheet mask
Buy from: Nykaa
What Does the Brand Claim about Miss Claire Nature Essence Face Mask Purifying Green Tea?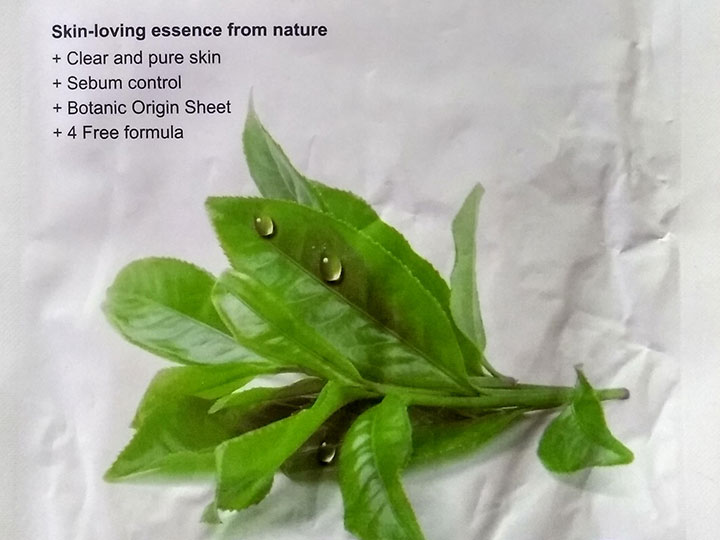 Miss Claire Nature Essence Face Mask Purifying Green Tea is enriched with Vitamin C & natural moisturizing factor and fresh green tea essence.
It helps in cleansing and smoothening the skin and also inhibits skin ageing. Let's check out the art of green tea in these face masks.
Purifying: Green tea is a powerful anti-oxidant and it contains tannin extract that helps in improving pigmentation, all types of skin troubles and makes the skin clean and healthy.
Hydracure Complex: A rich complexion of Hyaluronic acid and Tocopherol with the excellent moisturising property; Centella Asiatica extract with an outstanding soothing effect, and Galactomyces Ferment Filtrate that gives skin elasticity and makes the skin moist and supple.
Nature-friendly Sheet: It is an eco-friendly sheet which is biodegradable.
4 Free mild formula: The formula is free from Paraben, Benzophenone, Triethanolamine, Artificial colourant. So, you can use it without any fear.
What Does the Brand Claim about Miss Claire Nature Essence Face Mask Pore Care Volcanic?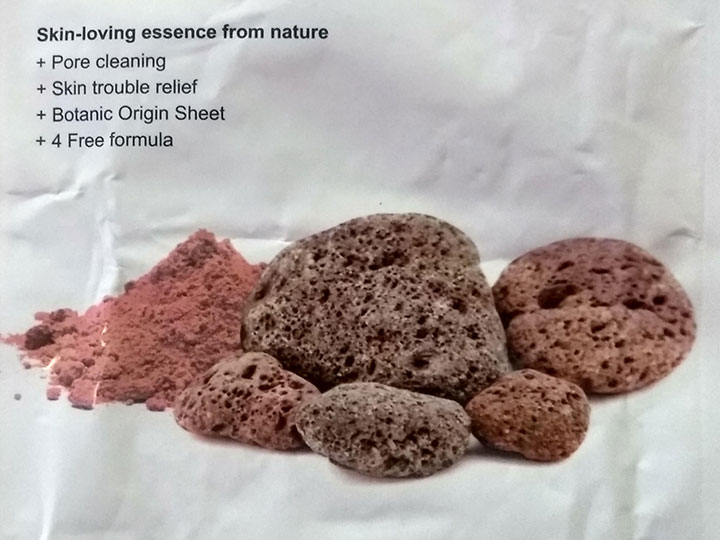 Miss Claire Nature Essence Face Mask Pore Care Volcanic is enriched with natural minerals and moisturizing factors that remove dead skin cells and impurities from within the pores on the face without causing any irritation.
The volcanic ash assists in relieving skin trouble and removing waste from pores. Here goes a list of few details.
Pore Care: Volcanic ash is solid ash that emerges when a volcano erupts. It contains minerals that remove waste and sebum from the pores and provides a clean & smooth texture to the skin.
Hydracure Complex: Check out the facts above.
Nature-friendly Sheet: It is an eco-friendly sheet.
4 Free mild formula: Yes! It is a mild formulation sheet that can anyone can use.
Packaging
These sheet masks come in a plastic packet and all the details are properly mentioned. These packages are pretty travel-friendly.
Colour, Texture and Fragrance
Wow! The fragrance is pretty refreshing. Especially, the Miss Claire Nature Essence Face Mask Purifying Green Tea, but the smell of the pore care volcanic sheet mask is kind of medicinal & weird.
These masks are soaked in a clean water-like serum. The consistency of the serum is medium. Well! The good thing is that the serum does not drip.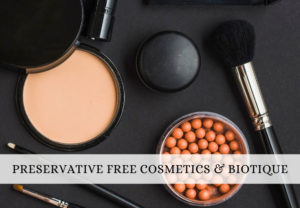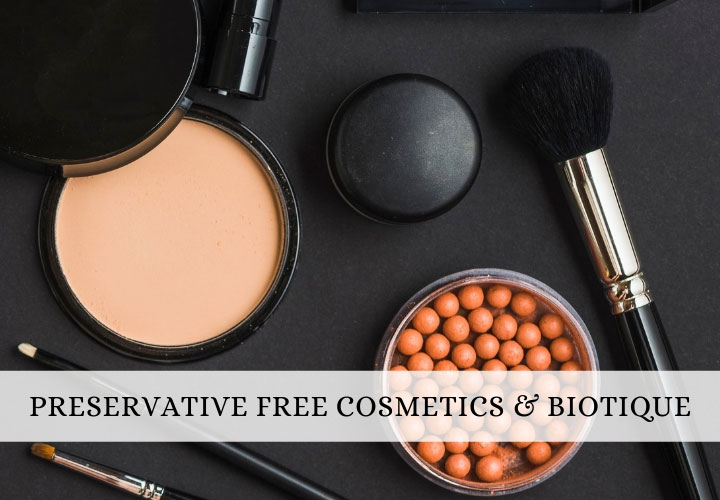 Preservative free cosmetics are nothing new in India and Biotique is one of the pioneers on the track. Check out the concept and every other detail here.
Read More
Ingredient Analysis of Miss Claire Nature Essence Face Masks

Yup! This is the most interesting part of any cosmetic. Without any more fuss, let's discuss all the ingredients in brief.
Water: This is the base material for any serum.
Glycerine: Nothing to say about this best humectant ever.
Butylene Glycol: It acts as a safe skin conditioning agent and also can act as a fragrance component.
Carbomer: This white fluffy powder is pretty safe as a viscosity controller and emulsion stabilizer.
Ascophyllum Nodosum Extract:  This component is actually common water brown algae; it helps to soothe irritation and boost cell renewal.
Dimethicone: It is a moderately safe skin conditioning agent that helps the skin retain moisture.
Neopentyl Glycol Dicaprate: This is another safe skin conditioning agent.
Galactomyces Ferment Filtrate: A group of fungus or mold can be highly potential too.  It has extraordinary power to nourish dry, damaged, and wrinkled skin.
Epilobium Angustifolium Flower/Leaf/Stem Extract: Fireweed or Williow Herb is the common name of this herb. It helps to condition un-treated and damaged skin.
Illicium Verum(Anise) Fruit Extract: Anise has millions of benefits and thus, it is pretty widely used in cosmetic. This has detoxifying properties and skin gets relief from spots, acne, and damaged skin.
Portulaca Oleracea Extract: It is enriched with antioxidants that fight free radicals and prevent the appearance of wrinkles and fine lines.
Xanthan Gum: This component is a safe emulsion stabilizer.
Hydrogenated Lecithin: It acts as a dispersing agent for pigments and works great as an antioxidant; reduces flaking and restoring suppleness too.
Centella Asiatica Extract: This component boosts antioxidant activity, strengthens the skin, stimulates new cell growth and increases blood circulation.
Scutellaria Baicalensis Root Extract: This is a powerful skin-tightening, brightening nutrient.
Dipotassium Glycyrrhizate: This is a safe and potent skin care agent that is known to even out skin tone and helps in preserving hyaluronic acid content in the skin.
Disodium EDTA: It is a moderately safe preservative-stabilizer.
Sodium Hyaluronate: This is basically the sodium component of Hyaluronic Acid. it is an effective moisturizer, that's why after application it helps skin retain moisture.
Sucrose Palmitate: A safe skin-conditioning agent that is a great emollient too.
Tocopherol: Yeah! It is Vitamin E; and, we all know how powerful antioxidant it is.
Camellia Sinensis Leaf Extract: This is Green Tea! The most powerful antioxidant which helps in skin-soothing.
Polysorbate 80: It is a moderately safe formula-stabilizer and also, a great surfactant.
Sodium Hydroxide: Moderately hazardous cosmetic component; it helps to adjust the pH of a cosmetic formulation and is also a significant skin sensitizer.
1,2-Hexanediol: This is a moderately hazardous solvent and a skin-conditioning agent.
Phenoxyethanol: This moderately hazardous ingredient is generally used as an anti-bacterial in cosmetics and as well as a stabilizer.
Parfum: The Fragrance! I wonder why they have not disclosed the nature of the perfumery substance.
Citrus Grandis(Grapefruit) Peel Oil: A valuable source of the anti-ageing compound which is usually used for its natural fragrance.
Volcanic Ash: This is an excellent ingredient of the Miss Claire Nature Essence Face Masks. It helps to treat skin rashes, cellulite, blemishes, damaged skin, wrinkles, eczema, psoriasis, acne and even stretch marks.
Kaolin: An active ingredient! It helps to cleanse and exfoliate dead skin cells.
My Experience with Miss Claire Nature Essence Face Masks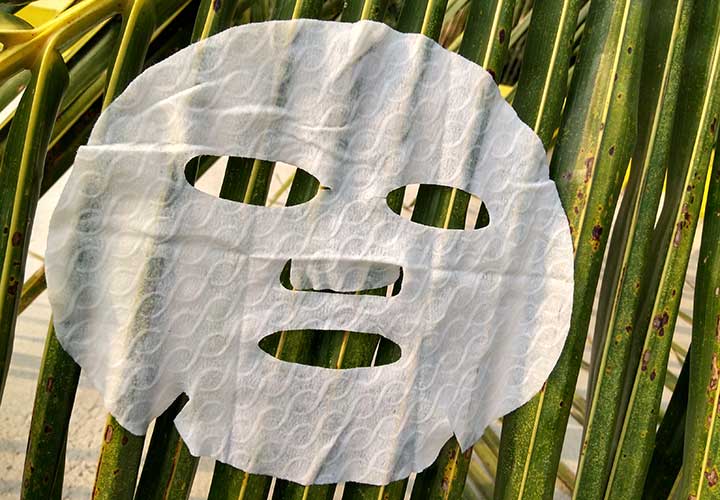 These masks are very gentle and hydrating. These are quite big in size but adjustable. I tried it after cleansing and toning my face. Really! It is a good face mask as it sticks gently to the eye area of the face.
After around 10-15 minutes, I usually pat the essence. Once I removed the sheet mask, I made sure to massage the area well.
Surprisingly, it is pretty hydrating and also tightened my skin. My skin looked clear and felt very smooth after a long time.
Seriously! With just a wet sheet, it's hard to imagine that your skin is going through a remarkable transformation.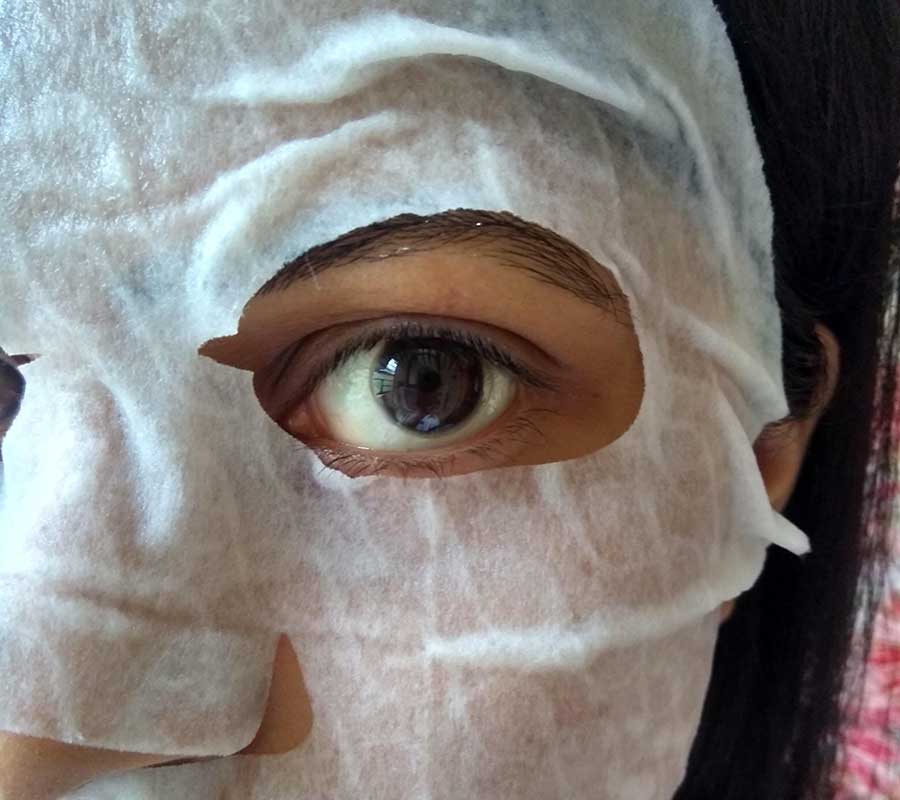 Pros of the Miss Claire Nature Essence Face Masks
Hygienic packaging.
Perfectly hydrates skin.
Refreshes and revitalises skin.
Feels so smooth and comfortable.
Easy to apply and pull out.
Affordable price.
Formula without paraben.
Does not irritate the skin.
Suit for all skin type.
Affordably priced.
Cons of the Miss Claire Nature Essence Face Masks
Pore cleansing is a hyped claim.
Doesn't even out the skin tone.
Need to buy online; there is no other option.
Would I Recommend/Repurchase Miss Claire Nature Essence Face Masks?
Well! This is nothing special than any other sheet mask. Yet, I will repurchase this mask. Especially in winter, this sheet mask will work in an amazing way.
I would suggest it more for dry skin type people because of its hydrating property. Moreover, it's affordable and easy to apply. So, just give it a try.
I hope you have found this post helpful! Stay Healthy! Stay connected! and Love yourself!