|| Lakme  Enrich Lip Crayon Peach Magnet Review ||
Hello! Today I will be reviewing the Lakme Enrich Lip Crayon in the shade of Peach Magnet. Lakme Enrich Lip Crayons came in the market with 10 shades namely Red Stop, Berry Red, Mauve Magic, Shocking Pink, Peach Magnet, Baby Pink, Candid Coral, Pink Burst, Blushing Pink, and last but not the least Cinnamon Brown. I really wanted to possess a nude shade and Peach Magnet seemed perfect at that time, but we shall together find out the pros and cons of Lakme Enrich Lip Crayon Peach Magnet shade before you make a decision.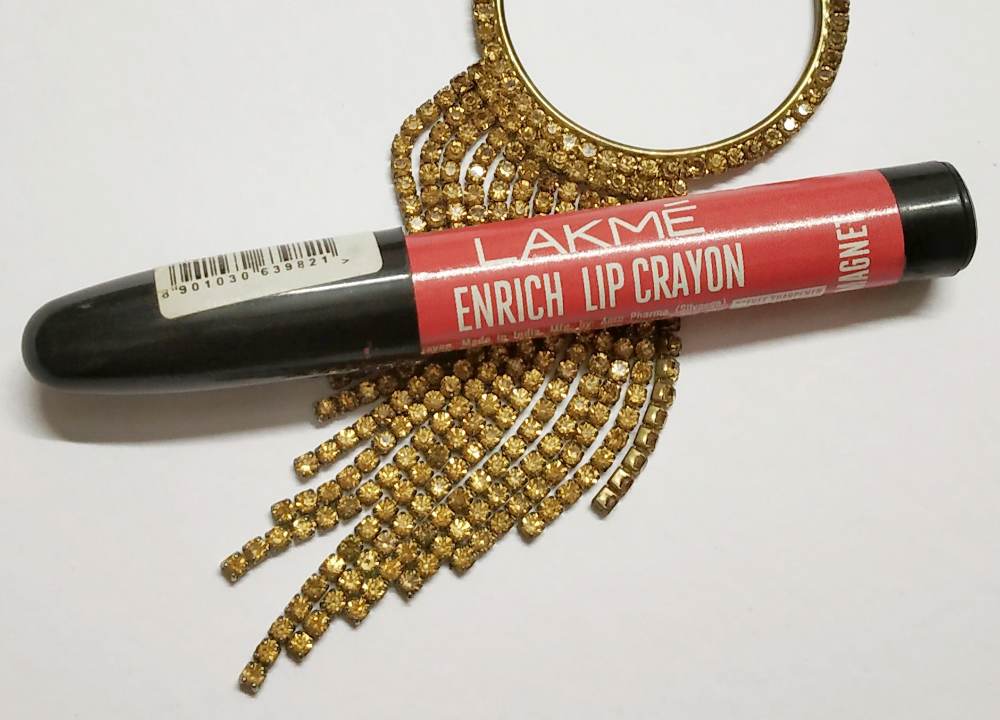 Basic Information about Lakme Enrich Lip Crayon Peach Magnet:
Price: INR 185 for 2.2g
Shelf Life: 24 months
What Does the Brand Claim about Lakme Enrich Lip Crayon Peach Magnet?
The Lakme Enrich Lip Crayon is an innovatively formulated lip color crayon; it has a soft texture and provides a smooth matte finish. Now, get soft and colorful lips every day; it is available in 10 different shades. The Lakme Enrich Lip Crayons contain a high level of mineral powders that gives your lips a soft matte finish. It also has a rich mixture of olive oil and jojoba oil that works as lip-conditioners. Now, it is time to sketch your lips and make them your canvas with all these new Lakme Enrich Lip Crayons.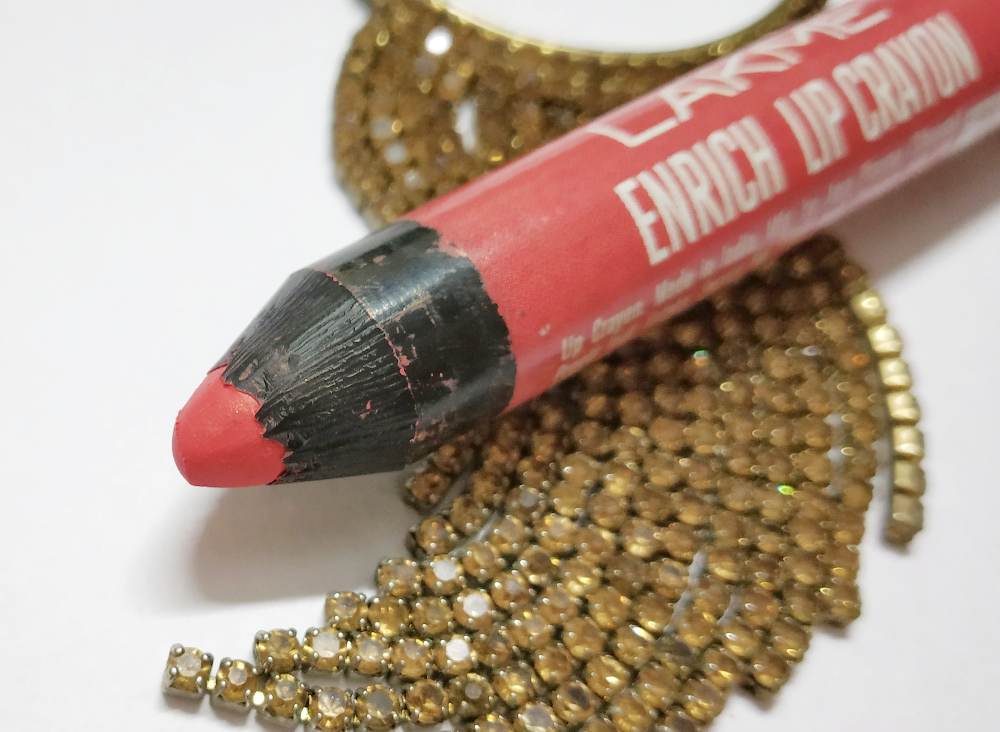 Editor's Note
Ingredient Analysis of Lakme Enrich Lip Crayon Peach Magnet:
Well! This is not new that Lakme did not want to disclose all the components of a particular cosmetic. In fact, as far as my association with this brand is concerned, I have rarely found Lakme to come up with the full ingredient list. Recently, while reviewing Lakme Aloe Vera Gel, I was surprised to find all the ingredients on its carton. Not this time! Lakme Enrich Lip Crayon has no such ingredient list. I have checked both online and offline. Only a few key ingredients are what I could find. In fact, the ingredients that I found were written randomly. So, the components discussed here are all in random order. Without further ado, let's talk about the key ingredients of Lakme Enrich Lip Crayon Peach Magnet.
Trioctyldodecyl Citrate: It is a safe synthetic skin emollient or skin-conditioning agent.
Shea Butter and Cocoa Butter: Both of these are naturally found butter that is rich in fatty acids. It definitely smoothes out skin. The moisturization these butter provide is stunning.
Jojoba Oil and Olive Oil: Both of these amazing oils are enriched with Vitamin E which is a great anti-oxidant and anti-aging element. Both of these oils help in conditioning lips.
Mineral Powders: Though the nature of minerals has not been disclosed anywhere. The general notion says that minerals such as iron oxides, talc, zinc oxide, and titanium dioxide are milled into tiny particles to create mineral makeup. It is all natural.
That's all! I came to know about only these few ingredients. And, it is evident that I am kind of pissed off with this brand. Although Lakme Enrich Lip Crayons were targeted for College goers or School students, yet everyone deserves to know the components they are applying on their lips. Overall! I would not rate Lakme Enrich Lip Crayons more than 2 out 5 for solely the ingredients.
Packaging:
I bought this shade from Nykaa and to be honest, I received the crayon in a simple bubble wrap so I'm quite not sure if these are available in Paper packaging or not. The crayon is a pencil basically that is very basic. The packaging is not fancy or new.
Texture:
It glides on smoothly on skin and doesn't feel rough or chalky like how a real crayon would feel (of course!). The texture is smooth and slightly creamy and not dry at all. And, the texture is not light, you can literally feel the creaminess of the crayon until it is removed, hence it doesn't give that matte finish.
Colour:
The color payoff is bright and gives a nice coral pigmentation of the lips. It is not a nude color as I expected it to be. Peach color was supposed to be more light and natural looking but it's more of a vibrant color.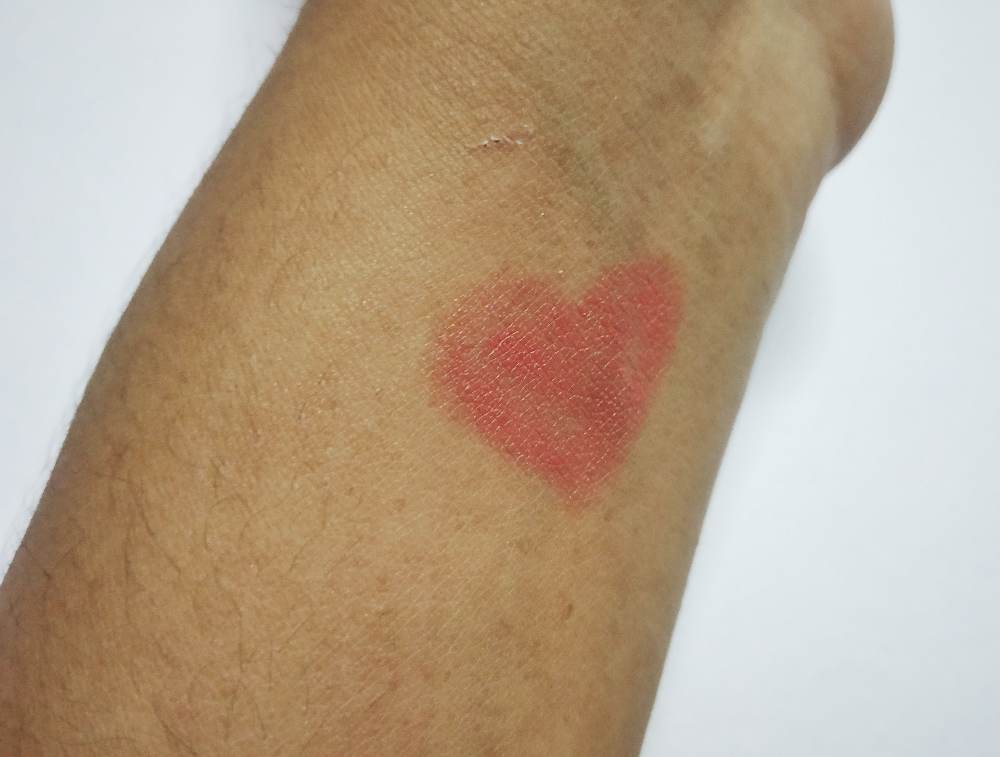 Aroma:
The smell is what I appreciate the most about this product, it's simply amazing! It has a sweet smell and it's not very strong so you wouldn't feel uncomfortable.
My Experience with Lakme Enrich Lip Crayon Peach Magnet
I'm not going to lie when I say the experience was nothing like I expected it to be. Before I got this shade of Lakme Enrich Lip Crayon, I believed it would make my lips feel rough and dried out because they claimed it to be matte. But instead, it glided smoothly over lips leaving really small chunks of pigments upon application. Its application might be smooth, but the eventual look is definitely not.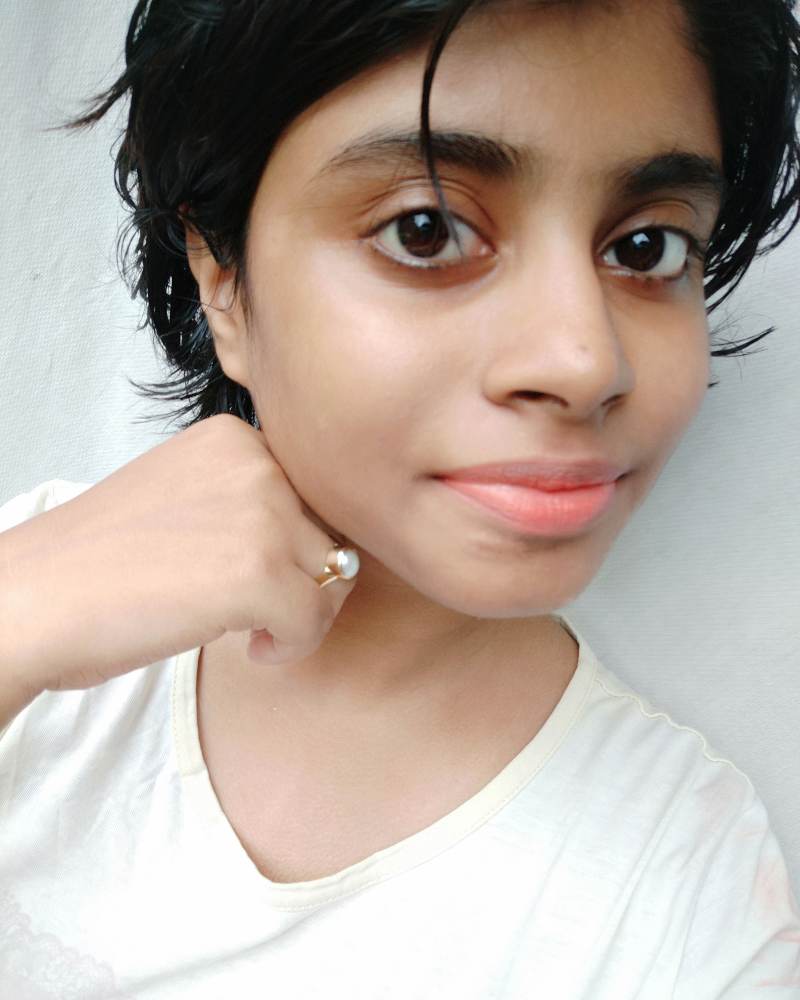 Not only that, if you even slightly touch your lips, you would find a tremendous amount of residue on your finger or hand. It gets off as smoothly as it is applied. It's not at all long lasting, it would disappear mostly just after one meal.
Onto the next matter, it DOES NOT suit all skin tones. Whenever I apply it on my tanned skin, I can't wait to wash it off, it looks that weird on me. But I've seen my sister using it and she was really able to pull off the coral look amazingly, it looked wonderful on her because she had a much more fair skin tone.
Pros of Lakme Enrich Lip Crayon Peach Magnet:
Affordable price
Amazing smell
Smooth application
Vibrant color pay-off
Doesn't dry out lips
Cons of Lakme Enrich Lip Crayon Peach Magnet:
Doesn't give a matte finish.
Transfers easily upon contact
Not at all long lasting
Not suitable for every skin tone
Doesn't provide sharpeners (it's almost useless if you can't sharp the crayon)*
bits of pigmentations are left upon application.
*PS: I got a sharpener with my purchase of Lakme Enrich Crayon because Nykaa had an ongoing offer. However, when I checked now, they aren't providing one.

Final Words:
Haha! If you think the vibrant color would look good on you, surely give Lakme Enrich Lip Crayon Peach Magnet a go! Like I said, it looks exceptionally good on fair skin but not so amazing on tanned or dark skin. Plus, I really want to emphasis on how the colour transfers easily upon contact, so you would have to take it everywhere and apply it where you think the colour got off, because it is never going to dry and stay there on your lips, it's not at all matte.
---
*** CA IMPRESSION: 3.5/5***
---
Would I Repurchase Lakme Enrich Lip Crayon Peach Magnet?
It would be a no go for me, even though the price is extremely tempting right now at the time of writing due to the offers.  I would have repurchased it if only it was longer lasting. But to be honest, can't expect too much perfection from a product in this price range.
Would I Recommend Lakme Enrich Lip Crayon Peach Magnet?
No! Absolutely would not.

Also, Read
Lakme Eyeconic Regal Green Kajal Review
Lotus Herbals Ikkai Almond Face Scrub
Best Face Wash for Oily Skin in India
Forest Essentials Ayurvedic Sheet Masks Review
Garnier Micellar Oil Infused Cleansing Water