Boujour sweethearts, welcome to CA. Today I would love to show my another Korean collection which is Tonymoly Timeless Ferment Snail Lip Treatment Stick. It is also available in a small tub form.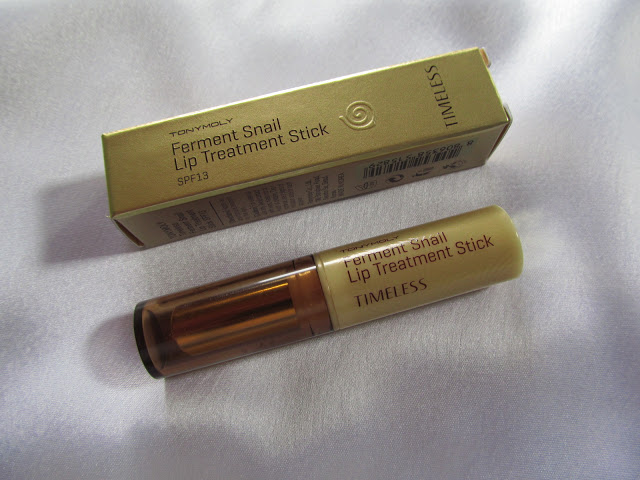 Price: $7.03 for 3.5g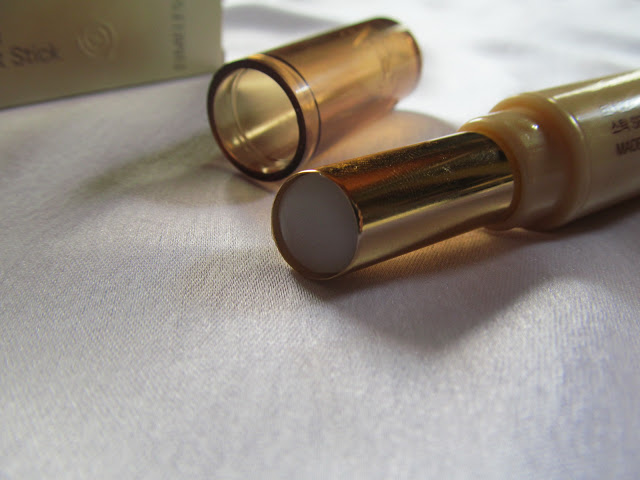 The packet has some information about it, but all are written in Korean language which are incomprehensible to me :P. So, I took the help of my best friend Google, and this is what I had found.
Barley oil , Brazil nut seed oil , sweet almond oil , olive oil , hydrolyzed collagen , sunflower seed oil , jojoba oil , soybean oil , snail slime  filtered water , chamomile flower extract .

Packaging and Texture:
The product comes within a golden colored plastic tube. It has a sturdy plastic cap which encloses properly. The upper part of the tube is made of metal and the lower part is of plastic. As a whole this lip treatment stick looks classy and way more elegant than the regular lip balms or lipsticks. You would definitely love to flaunt it.:)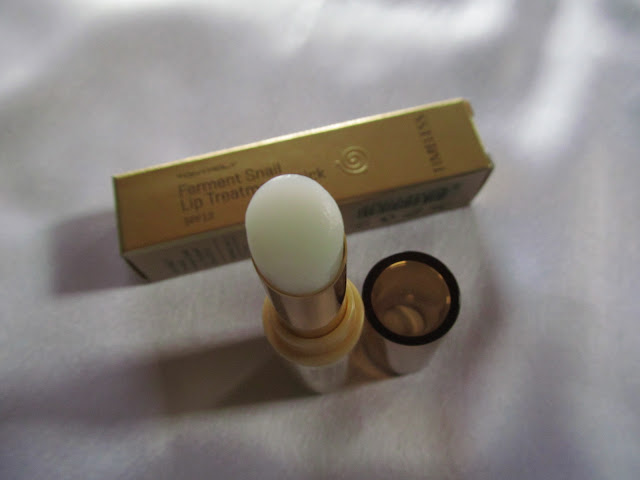 It is an absolutely white lip care stick which has added fragrance. I love the smell very much. The texture is light weight, non sticky and it glides smoothly over the lips. Don't worry about the snail thing, it is not slimy at all. 
My IMPRESSION about Tonymoly Timeless Ferment Snail Lip Treatment Stick
I love Korean skin care products a lot. Earlier you might have read Tonymoly Hand cream review.  Koreans are very serious about their Cosmetics. Most of the products are scrutinised under strict guidelines. So, I feel safe and secured mostly.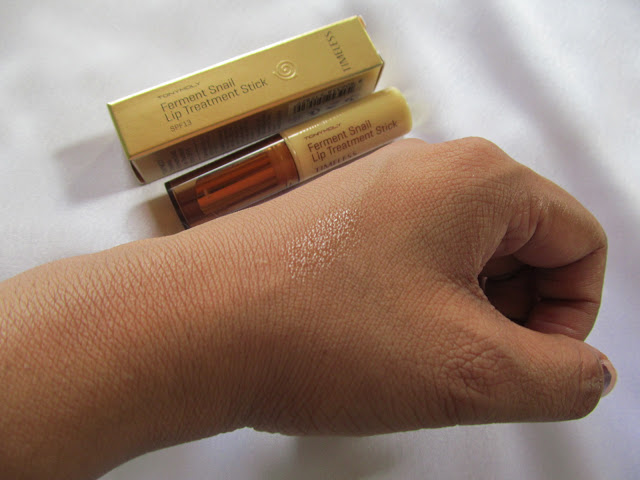 Winter has already started settling down here. During this time of the year, dry flaky lips become common issues to many of us. So, this time I decided to try something new.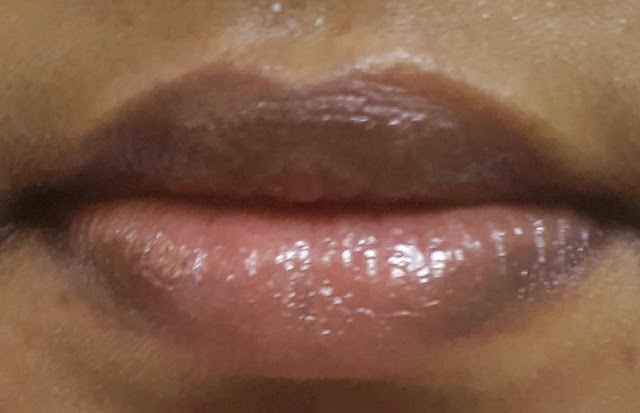 This lip care product is enriched with snail lime mucin which is known as an excellent antiaging element. I apply Tonymoly lip treatment stick at night and I have been using it since the last one month religiously. It not only moisturises my lips overnight but also properly nourishes them. It feels luxurious and quite a rich way to pamper my lips. 
As it has SPF 13, you can use it as a daily care lip balm also. 
Now, take a look at the good and bad points.
Nicely packaged and elegant looking product.

Easy to apply and non sticky formula.

Lips feel smooth and moisturised almost for 6 hours incessantly.

An excellent lip treatment stick that is budget friendly.

Also has SPF 13 so it protects our precious lips from UV rays. 

Lips look fuller.

Pleasant fragrance.

Enriched with vital elements and herbs.

Travel friendly packaging.
Honestly, I love this product and love every bit of it. It has a very rich formula. I am going to rebuy it as soon as I finish it off. I highly recommend it. A budget friendly Korean Lip care product indeed.
P.S: Koreans love to send sample gifts with every purchased item. This time I have got this..:)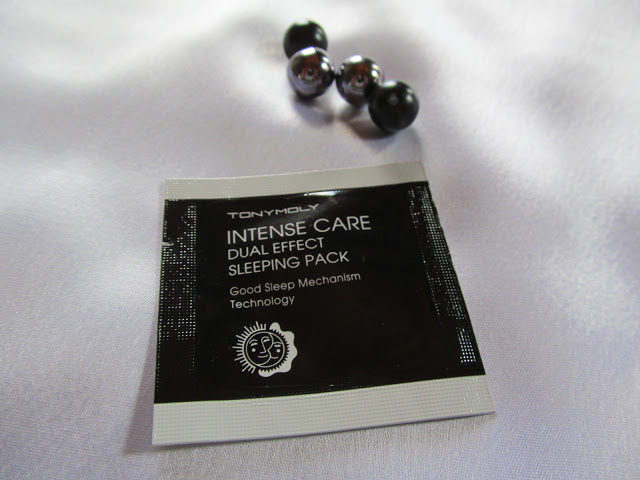 Very soon I will try it out.

That is all for today. Love you my sweethearts. Be bold  and celebrate womanhood.
Thank you for reading. Have you used this product? Please share your experience here. Love you all.