Introducing a new addition to your beauty routine: Plum goodness's Tinted Lip Balms in two irresistible flavors, Red Velvet Love and Strawberry Sorbet!
Are you ready to just twist, glide, and go?
These luscious lip balms are here to tantalize your senses and keep your lips looking and feeling their best.
Get ready to immerse your lips in a world of vibrant color, nourishment, and sheer indulgence.
Natural Flavour! 100% Vegan!
Plum Candy Melts Red Velvet Love Tinted Lip Balm
The red velvet love lip balm's soothing substance moisturizes lips for a long time and treats dry, chapped lips.
It is fortified with a combination of substances that combine to create a barrier of defense on your lips, sealing in moisture and keeping them supple and soft all day.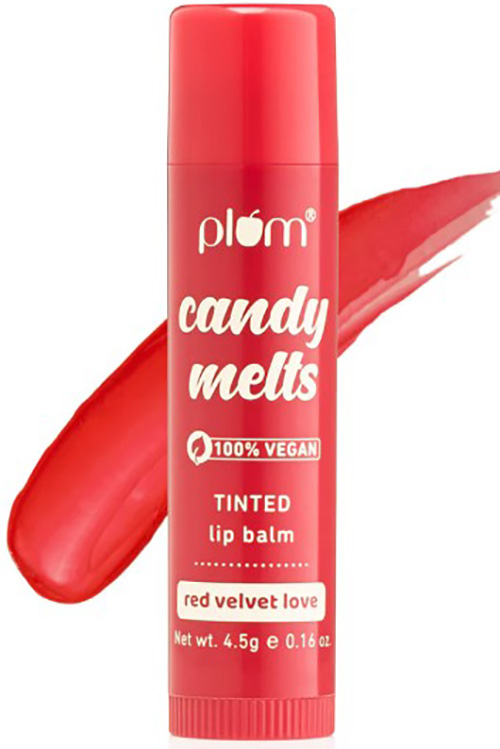 Courtesy of Brand
Let your lips be wrapped in velvety softness and radiant color, as the nourishing formula keeps them hydrated and smooth throughout the day.
Plum Candy Melts Strawberry Sorbet Tinted Lip Balm
For a refreshing twist, try the enchanting Strawberry Sorbet Lip Balm. The nourishing formula of the strawberry sorbet lip balm cures dry, chapped lips and moisturizes lips for a long time.
Imagine the taste of a fruity sorbet melting on your lips, leaving behind a sheer and natural tint of pink.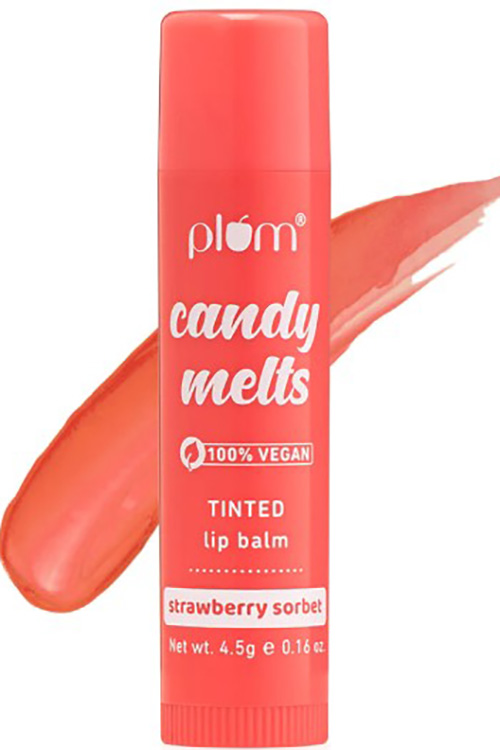 Courtesy of Brand
Key Ingredients
Plum Goodness knows that healthy lips are happy lips. That's why their tinted lip balms are infused with a nourishing blend of natural ingredients which are as follows:
1. Shea Butter
Shea butter is extremely moisturizing and highly emollient. It helps in sealing in moisture and forming a barrier of protection on the lips, preventing dryness and maintaining their hydration for longer periods of time. This makes it an ideal ingredient for combating chapped, cracked, or dry lips.
2. Cocoa Butter
Cocoa butter contains natural antioxidants, including vitamin E, which can aid in the healing and repair of damaged or cracked lips. It helps to soothe inflammation and promote the regeneration of skin cells, assisting in the recovery of dry, irritated, or sun-damaged lips. Cocoa butter forms a protective layer on the lips.
3. Carrot seed oil
Carrot seed oil is rich in antioxidants, particularly carotenoids like beta-carotene. These antioxidants help protect the lips from free radical damage caused by environmental stressors, such as pollution and UV rays.
By neutralizing free radicals, carrot seed oil promotes healthier, more resilient lips.
Benefits of Using These Tinted Lip Balms
These tinted lip balms from Plum Goodness have several benefits, such as:
Moisturize dry and chapped lips.
Provide long-lasting hydration to your lips
Give a sheer tint with a delicate shine.
Nurture and protect your lips from the harmful rays of the sun.
Provide UV protection to your lips.
What are the key features of Plum Goodness Tinted Lip Balms?
Travel-friendly
Non-sticky and lightweight
100% Natural ingredients
100% Vegan
One last thing
Whether you choose the indulgent Red Velvet Love or the refreshing Strawberry Sorbet, Plum goodness Tinted Lip Balms are the perfect companion for any occasion.
With their convenient twist-up packaging, you can easily apply them on the go, ensuring your lips are always moisturized and adorned with a touch of deliciousness.
Say goodbye to dry, dull lips and hello to a burst of flavor and hydration.
Experience the joy of Plum Goodness Tinted Lip Balms in Red Velvet Love and Strawberry Sorbet and let your lips do the talking!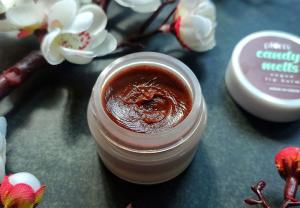 So, are the cute balms really good? Is the price justifiable? What about the goodness of the ingredients? Well! Let's check out all the answers here. 
Read More