Welcome to CA my beautiful angels. Today it is time for reviewing my new love and that is Lakme Eyeconic Kajal Regal Green. Honestly, this is my first ever green Kajal. And I am loving every bit of it.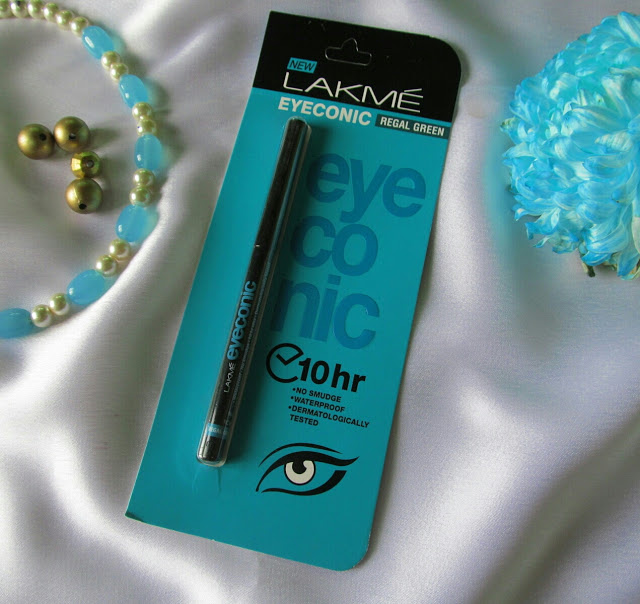 When I ordered this online, I was a bit sceptical. I bought it just because of my experimental spree. Now, allow me to take you inside of my beautiful experience.
Price: INR 295 for 0.35g.
Shade: Apart from the Green one, it is also available in Blue, White, Brown, Grey and in our favourite Black color.
Shelf Life: 30 months
Product Description: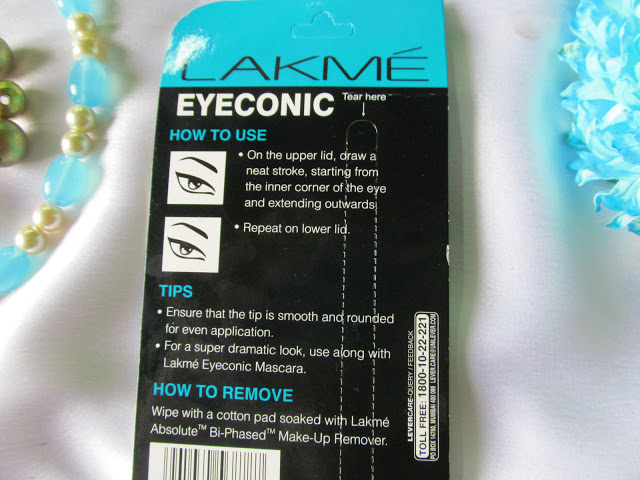 Ingredients:
Oh God!! I could not find a single information about ingredients anywhere. It is Quite disappointing for people like me who spend most of their time in reading ingredients of cosmetics :P.
My Experience with Lakme Eyeconic Kajal Regal Green
On this new year, I am all set to go green. And this kajal has actually made me more confident and fashionable about my look. I have always been a black kohl lover. But Lakme Regal Green kajal has changed my perception. So, let me share my experience on the basis of the following factors.
Packaging: 
Beautiful packaging but nothing unusual. I love the grip and hold of the body. It is perfectly designed. Sleek, smart and sexy black body adds a voluminous impression to the product.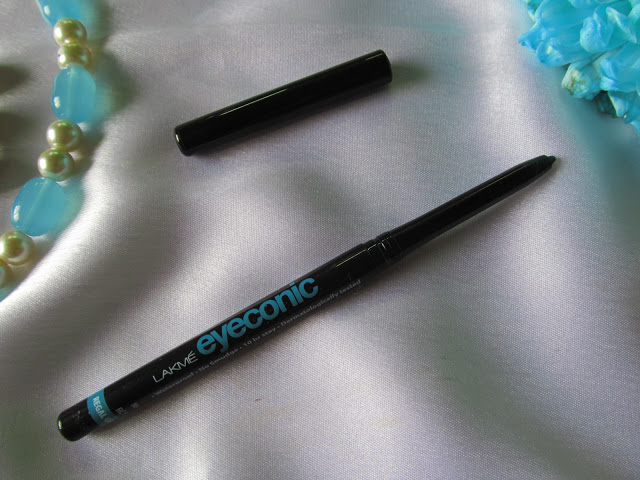 Texture:
Creamy and does not irritate eyes. Well balanced formula that glides smoothly over eye lids.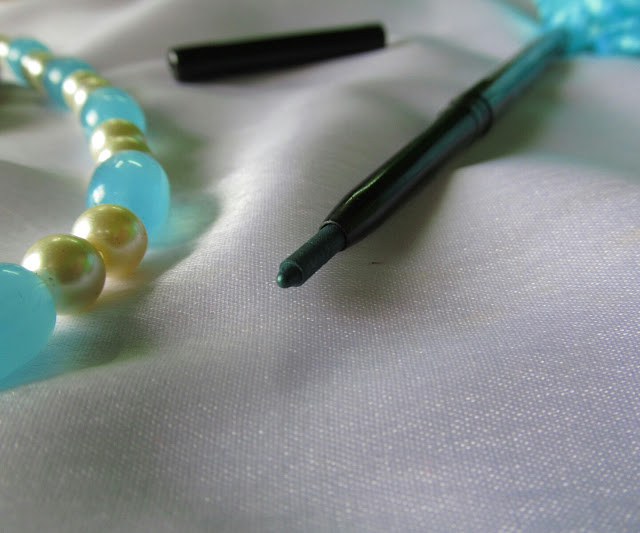 Staying Power: 
It claims to stay for 10 hours. I would say that it stays on my dry lids almost for 30 hours. Aft
er 7 hours, it smudges 
very little.
Fragrance:
No prominent fragrance at all. And this makes this kajal more professional.
Such a delightful shade is this, that I have fallen in love with my eyes. My bf also loves this a lot :)). Most amazing factor is its staying power. If you have watery eyes, then it might not stay for long.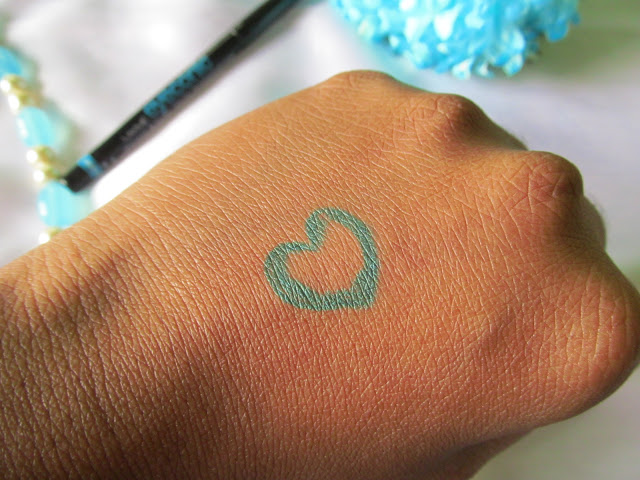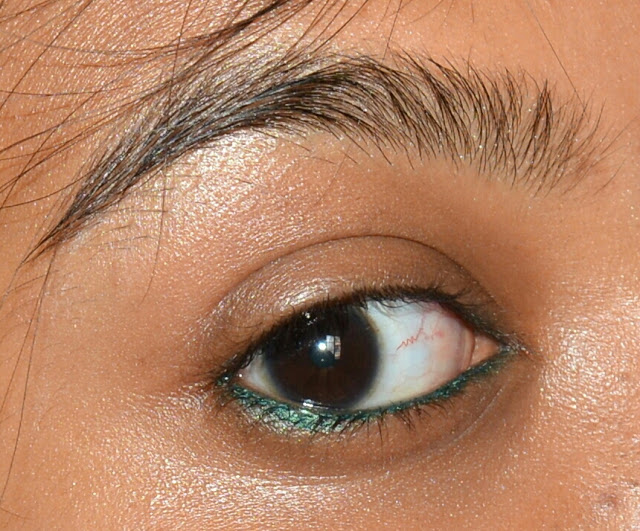 The lovely thing is that it looks almost black from a distance. And when you go closer, eyes look brigther and attractive. The corner of my eyes dazzles like star. At the same time, the colour adds a sparkle to my personality. I feel comfortable wearing it all the time and this is a shade that can be applied daily. In short, it gives me a royal feeling :)). 
So, let me sum up the pros and cons.
PROS:
Beautiful and elegant shade.

Long lasting formula, stays on almost for 30 hours.

Does not smudge.

Waterproof.

Gives a dramatic look to the eyes.

Like the black one, this is also a daily wearable shade. 

Does not irritate eyes. 

Sleek and easy to handle body.

No fragrance.

Just one to two stroke is enough to create a deep line.
CONS:
No ingredients list :o.

Sometimes availability might become an issue.
***CA IMPRESSION: 5/5***
You must have understood that I am surely gonna recommend it. This smudge free long lasting creamy Kajal has already become a must have in my makeup bag. It is a shade that is not only party perfect but also a daily dazzler. Grab it and feel regal. I would rebuy until I find something better.
That is all for today my dearies. Take care. Love you all. And celebrate womanhood :)). 
Thank you for reading. Have you used this product? Please share your experiences here. Love you all.