Garnier Micellar Cleansing Water Review
Howdy, my dearies! Today, I would review the Garnier Micellar Cleansing Water. It has been newly launched in India and has garnered a lot of admiration already. This was my first ever micellar water purchase. So, before moving on to the main review, here is my research on the concept.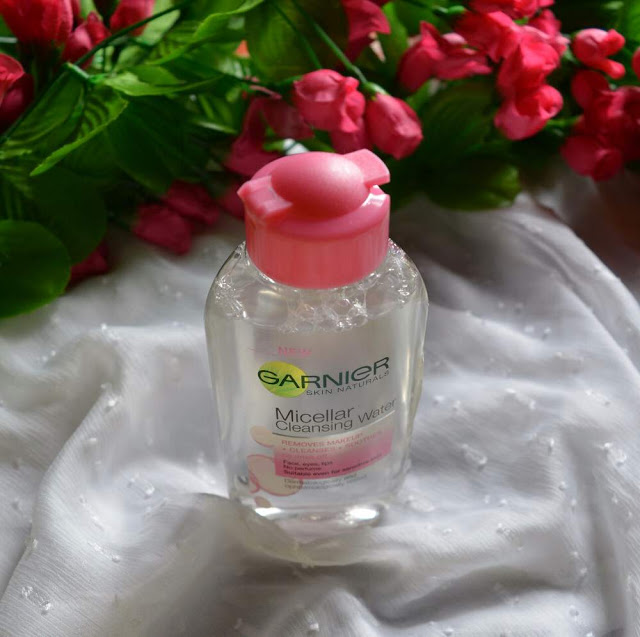 What is Micellar Water?
'Micellar' the term coined from 'Micelles' or tiny lipid molecules suspended in soft water. So, these tiny balls get attracted to oil and dirt and drive away all the toxins from the skin. Micellar water does not make the skin dry and maintains a healthy pH balance. They look like water but the texture is different. Well! Now when we know the concept, let us move on to the review.
Basic Details about Garnier Micellar Cleansing Water
Price: INR 175 for 125ml/INR 399 for 400ml
Shelf Life: 36 months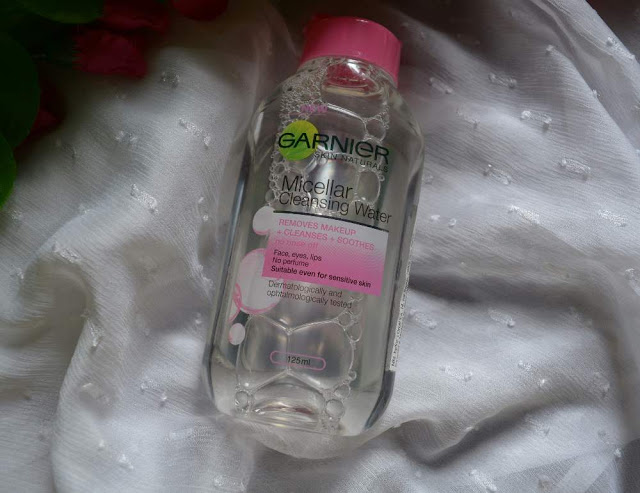 Product Description and Ingredients of Garnier Micellar Cleansing Water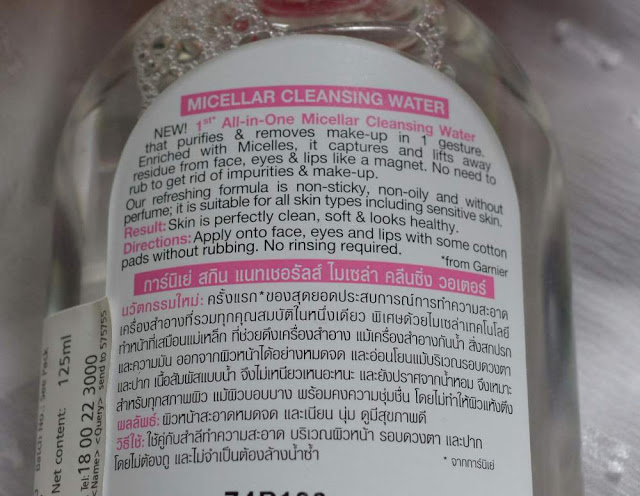 Ingredients Breakdown: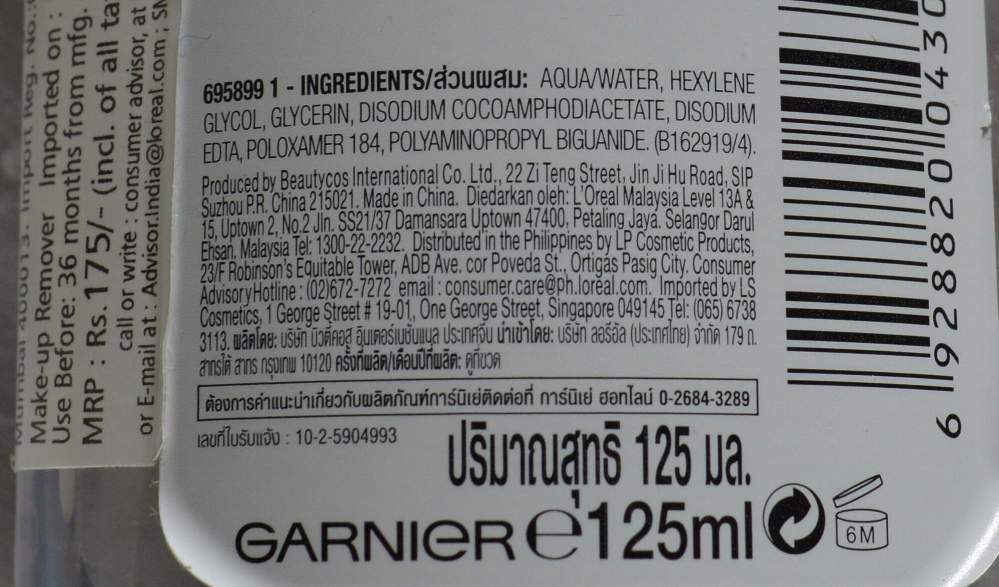 Aqua or Water

Hexylene Glycol: a Colorless liquid that can dissolve oils. Safe to use.

Glycerine: Great humectant

Disodium Cocoamphodiacetate: A great choice of ingredient; liquid in nature; helps water to mix with oil and dirt

Disodium EDTA: Decreases the effect of metal ions in a product; viscosity controller

Poloxamer 184: Moderate toxic ingredient; reduces surface tension and helps to cleanse the dirt.

Polyamonipropyl Biguanide: Safe Preservative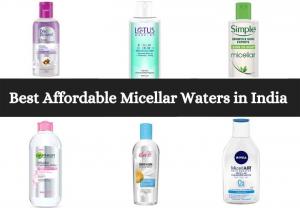 This list is all about the best affordable micellar water in India suitable for all skin types i.e. dry, oily, and sensitive skin.
Read More
My Experience with Garnier Micellar Cleansing Water
I bought this Micellar water just a couple of days ago. And since then I have used it approximately 3 to 4 times. The packaging is seriously pretty cute; plastic quality is quite good. Right now, it is available in another yellow packaging which I guess has a slightly different formulation. The opening cap is tight and leakage proof. I love this easy to carry around the bottle.
How is the texture?
As I mentioned earlier, all micellar water looks like water, in fact, has the same viscosity but slightly different in texture. This micellar water is absolutely lightweight and does not form any lather. If you take a few drops and rub between palms, you would notice how quickly it dries off. And most importantly, it leaves a hydrated skin behind. This is the main difference between makeup remover and micellar water.
Does it have any fragrance?
NO, absolutely no fragrance at all.
How to apply?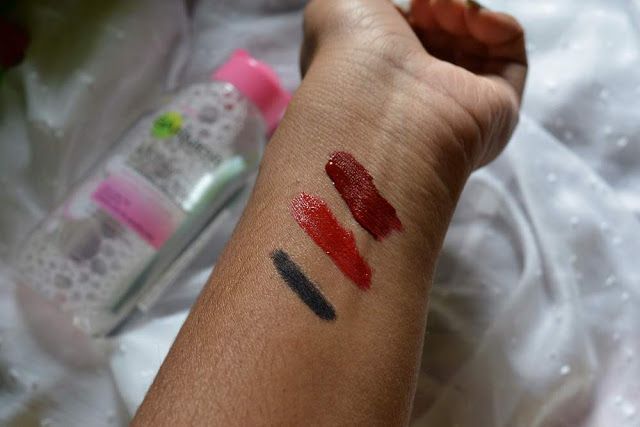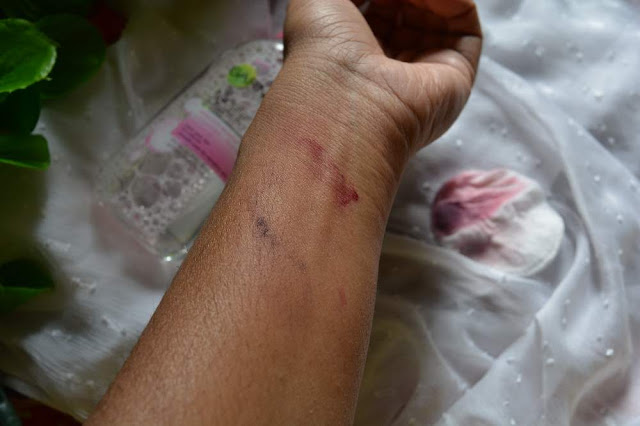 I take 4 to 5 drops of this water in a cotton pad and apply all over my face. It is an excellent choice to remove all the dirt and makeup from the face after a tiring day. For the picture, I applied SUGAR Smudge Me Not Liquid Lipstick, Plum Natur Studio Kajal and Lakme 9 to 5 Aquashine Lip Color on my arms. After rubbing 4 to 5 times, all the colour almost came off except the SUGAR and the Plum one. So, it takes an effort to remove waterproof makeup. No rinsing is required afterwards, skin feels soft, smooth and hydrated. Now, here is my brief take on the product.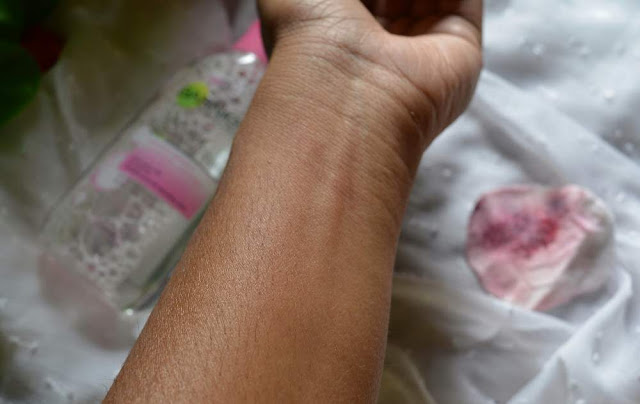 Pros of Garnier Micellar Cleansing Water
As far as micellar water is concerned, this is the cheapest option to date (probably).
Beautiful packaging.
The choice of ingredients is commendable.
Fragrance-free, alcohol-free.
No rinsing is required, easy application.
Skin feels smooth, soft and hydrated.
Does not dry out the skin.
Perfect for sensitive skin.
Cons of Garnier Micellar Cleansing Water
Waterproof makeup does not come off easily.
That was all about today's review. I hope you find it helpful. Take care. Let us celebrate womanhood together.
Thank you for reading. Have you used this product or any other micellar water? Please share your experiences here. Love you all. Let us be friends forever on social media too.