Bonjour sweeties, today I am gonna review Lakme Face Magic Skin Tints Souffle in Natural Pearl shade. It is a very famous and appreciated product launched from the house of Lakme.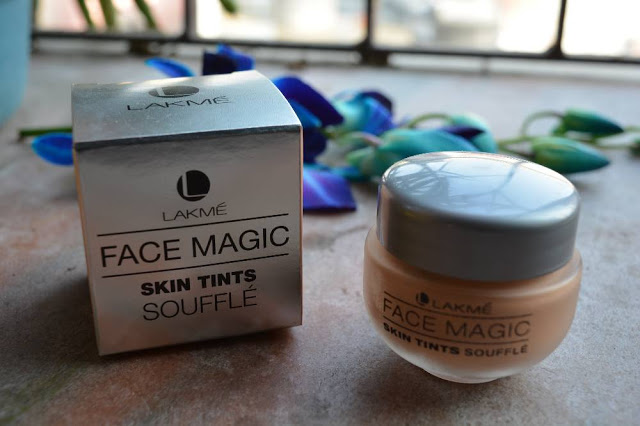 This review is going to be like old wine in a new bottle :P. I bought it a month ago and I have used it at least five to six times. So, allow me to share my experience with all of you.
Price: INR 160 for 30ml.
Shelf Life: 24 months
Shades: Available in 3 shades namely natural marble, natural shell and natural pearl. I bought the Natural Pearl shade which is for fair skin. Though it is not a perfect shade for me. I have medium to fair skin. 

Product Description and Ingredients: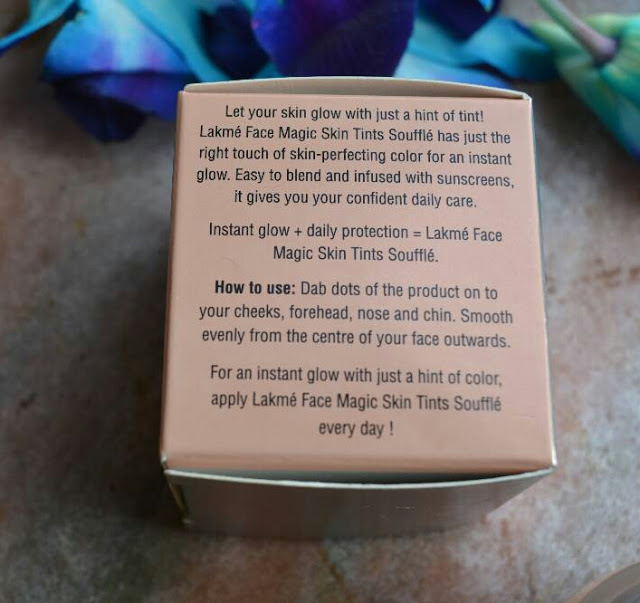 I could not find any ingredient list anywhere :(.
My Experience with Lakme Face Magic Skin Tints Souffle Natural Pearl 
At first I thought it to be a foundation. In fact, Nykaa has also mentioned it as a foundation. But, according to the carton, it looks more like a BB cream which provides tinted look. Let us go through the detailing :)).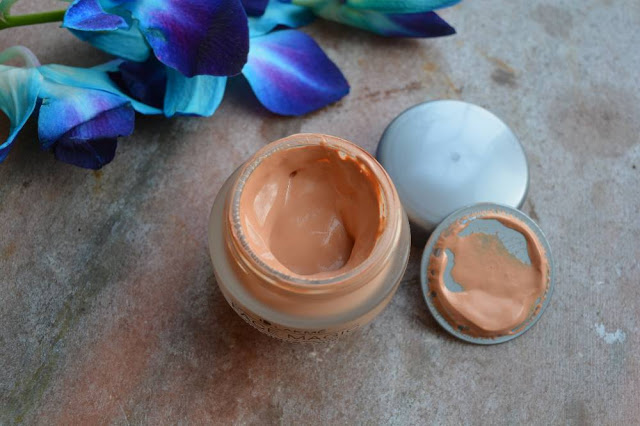 When I unboxed the product, I was amazed at the tiny glass container :)). It looks really cute, but not travel friendly at all. In fact the glass feels really heavy. The cap is made of plastic. The plastic lid protects the product, but still tub packaging is unhygienic.

Texture: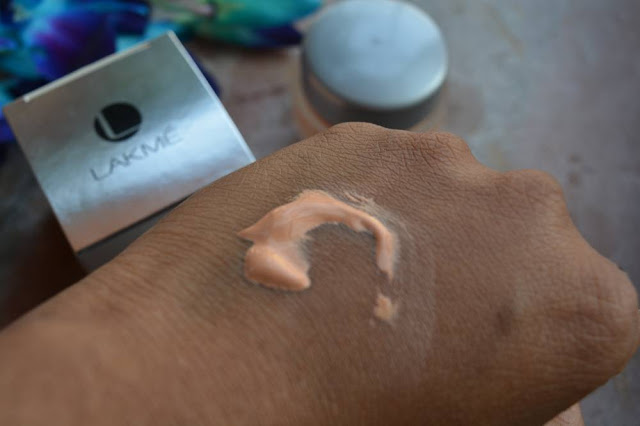 Creamy and smooth. But the formula is quite thick. Blends quite easily. I generally use my hands, but sponge or brush would do the job more precisely for this heavy lotion.

Coverage: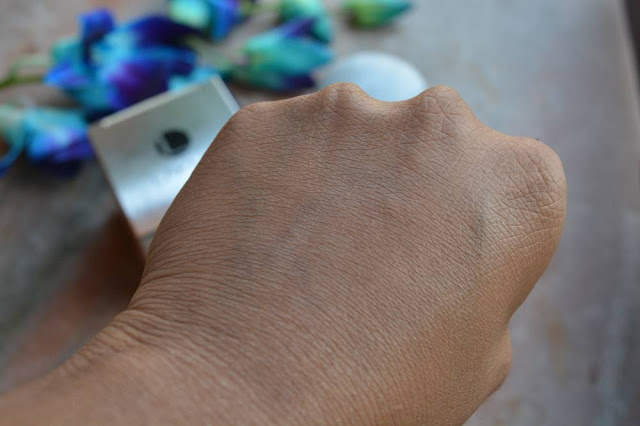 It gives a very light to medium coverage. Definitely gives a shine at first but after some time it starts looking cakey. I did not not like the thing. Though I have noticed that if you blend this product with some moisturiser, it gives more natural look. If you have small scars and not so big pigmentation, this can be your budget friendly choice, specially for college goers :)).

Staying Power:
4 to 5 hours on an average. But as I said that after 2 hours, it gives a whitish cast on skin.

Fragrance:
Very nice and fresh. Many beauties do not want aromatic BB cream or foundation. But I have no problem in that :)).

So, here goes the PROS and CONS of this product.

PROS:
Pocket friendly.

Lovely aroma.

Tiny cute jar packaging.

Perfect for college goers and for those who love light everyday touch ups.

According to Lakme, it has some SPF. 

Gives 4 to 5 hours of coverage and waterproof.
No ingredient list.

Only 3 shades, so quite difficult to choose. The names are confusing too.

Heavy glass packaging, not travel friendly at all.

Provides cakey look if applied without moisturiser.

Tub package is unhygienic.
***CA IMPRESSION: 3.8/5***
Overall, it is a perfect everyday makeup product for youngsters. It is actually an upgraded version of BB cream. If you find the right shade for you, then go ahead for it :). But I would rebuy it only after comparing it with the Blue Heaven Xpress Foundation. 

Thank you my dearies. Love you all. Take care. And celebrate womanhood.
Thank you for reading. Have you used this product? Please share your experiences here. Love you all.