Hello beauties, welcome to Cosmetics Arena. Today it is time for an LOTD review on Elle 18 Lipstick in Berry Crush shade.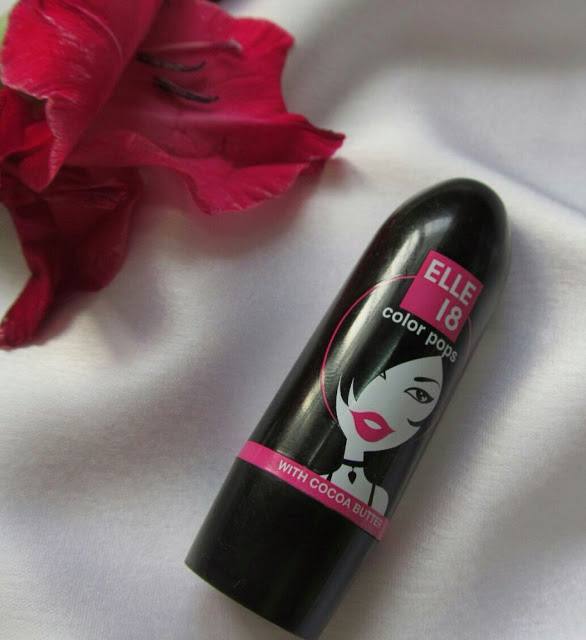 Elle 18 is a reknowned brand which offers good products at an amazingly low price. I bought this shade in a haste and was not sure about it. So, dig deeper to know how it turned out :)).

Price: INR 100 for 4.3ml

Product Description and Ingredients (Excerpts from Website):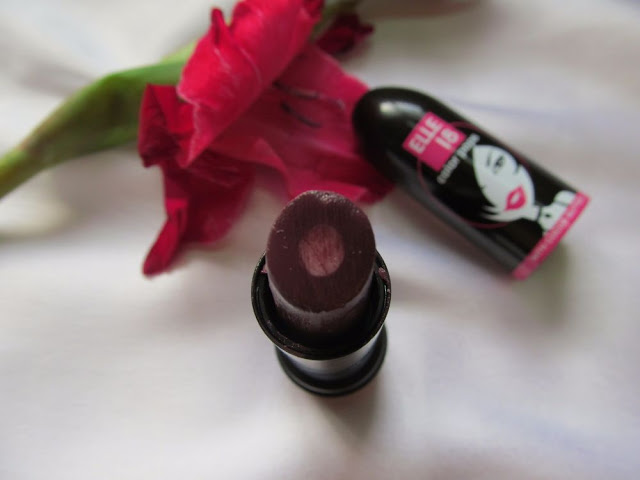 Now get soft, supple and luscious lips with Elle18 Color Pops. Cocoa butter and jojoba 
oil packed into a moisturizing core and sure to provide you with intense color soaked li
ps. Available in more than 40 shades. 
Unfortunately I could not find any ingredient list for these beautiful lipsticks. In fact no such things are written on their website also. 
My Experience with Elle 18 Color Pops Lipstick Berry Crush
I bought this lipstick in November and literally this one has travelled with me a long way :P. 
The Packaging of this lipstick has not changed since its release. It has the same black cap and body. The stick has a column of Cocoa butter in the middle which actually makes the lips moisturised and soft.
The Texture is creamy and smooth. So, it easily glides over the lips. But it is very soft, so it broke within 3 days :((.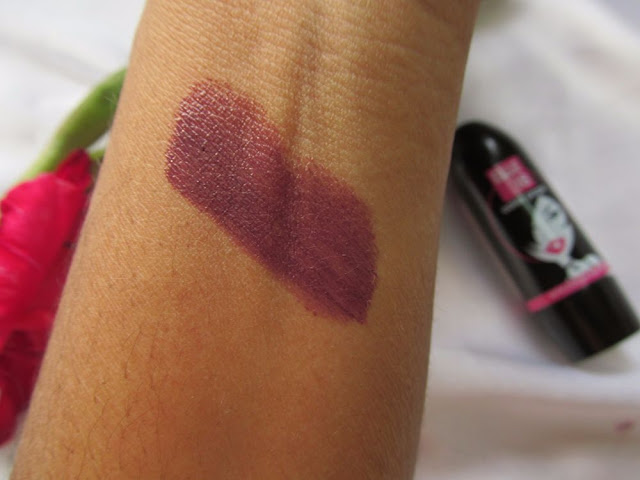 Its Staying power is not so impressive. I saw 2 hours of staying power. But it transfers a lot and easily fades away after just a small meal. But at this price, I can not expect more.
The shade is amazing. The name says it all. Berry crush actually looks like a real berry :)). But, this shade might suit a fair skin more rather than a medium tone beauty. And sometimes, the colour makes me feel sad and gives me a chain smoker look. Though my mom says it to be her HG lipstick colour :)).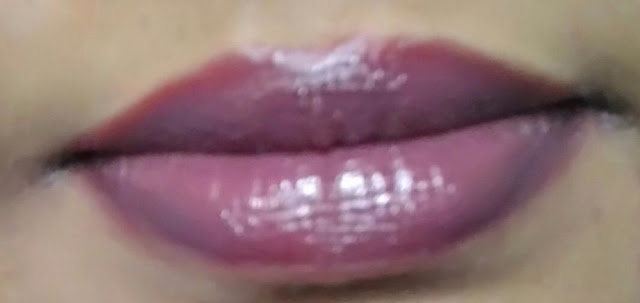 And the pigmentation is really good. It covers my pigmented lips properly.
The smell reminds me of Vanilla flavour :)).
Now, let us look at the pros and cons.
PROS:
Amazing shade at an amazing price.

Creamy and soft texture.

No irritation.

Available in some lovely 40 shades. 

Very well pogmented.

Vanilla smell.

Very moisturising.
CONS:
Ingredient list is not written anywhere. :((

So soft that it breaks very easily.

The cap sometimes does not enclose properly.

Staying power is low.
***CA IMPRESSION: 4/5***
Overall, I really love this lipstick. It is an amazing product at a dirt cheap price. So, I absolutely do recommend this shade to all those beauties who love dark colour. 

I would wrap up now with a note that take care my sweethearts. Love you all and lastly celebrate womanhood with courage. 
Thank you for reading. Have you used this product? Please share your experiences here. Love you all.