Hello my lovely friends. Today I will review Coloressence Lip Liner Pencil in Brick Red shade. I bought it just a month ago. Oops, I almost forgot to tell you that it is my 50th post and I am super excited :)).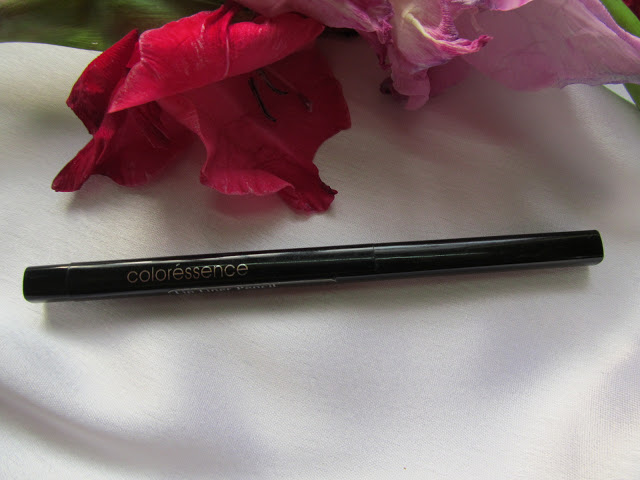 I bought this because of its retractable packaging. But packaging is not enough to rate a product. So, allow me to show you the detailed review and rating of this product.
Price: INR 145 for 0.25g !!! amazingly inexpensive :))
Shade: I bought the Brick red shade. It is also available in 4 other shades namely Brown, Maroon, Mauve and Rust. 
Alas!!! I could not find anything neither on the product nor on their website. This is really an unfortunate thing.
My Experience with Coloressence Lip Liner Pencil
I love everything about lippies. It might be lip scrub or a simple home made lip balm. They attract me a lot. Now a days, I am trying to know more about different lipstick shades and their relationships with skin tones.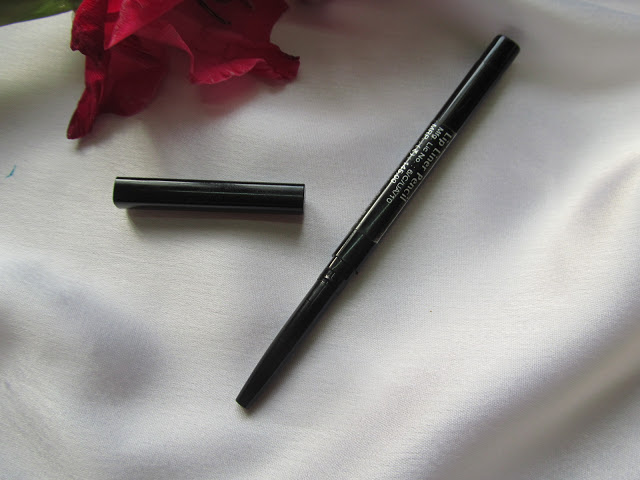 Coloressence lip liner came into my kitty along with few other products that I had bought from Nykaa. I have been using it
almost every day for the
 last one month. So, I would divide the whole experience into several categories. 
Retractable packaging and that is also in such an affordable price. This is really a plus point. Its body is Completely black which looks sleek and sexy. I can not expect more :)). The cap is tight enough and encloses properly. 
Creamy and glides easily-only these two things I have to say about it. Superb formula which does not cause any irritation to the lips.
Umm..it has a very very weird fragrance. I can not compare this with any other known fragrance. But the good thing is that it does not linger for long.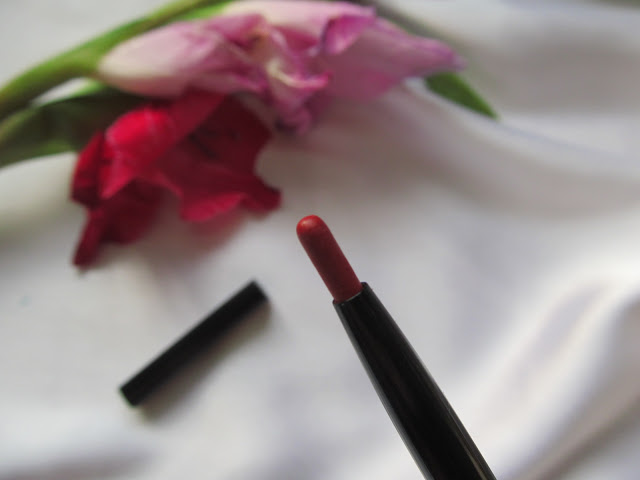 At most 2 to 3 hours. But it can not survive a light meal. In a sentence, its staying power is very poor. Reapplication is neccessary.
Honestly, inspite of the major cons, I simply love this beautiful brick red shade. I use it as a base colour beneath lip stains or lipsticks. Thus it stays on my lips for longer time. And also when it combines with my regular lipstick or lip stain, it provides an amazing hue :)).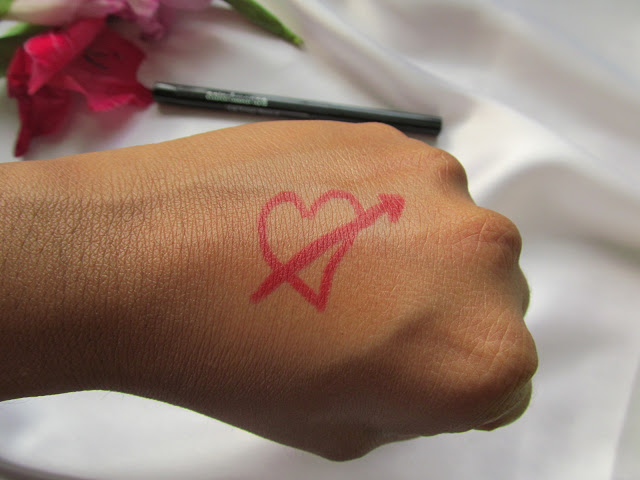 So, it is time for a quick wrap up.
Extremely budget friendly.

Available in different nice shades.

Retractable packaging and easy to hold.

Creamy formula.

Brick red is a fashionable shade.

Can be used as a base colour beneath lipstick or lip stain.

Brick red is suitable to almost every skin tone and can be wore with any colour.
Little drying on bare lips, lip balm is essential.

Poor staying power

Weird fragrance.

No ingredient list.
I love this affordable lip liner. And I strongly recommend this to teenagers and to all the novices who have just stepped into the world of makeup. I would buy the Mauve shade next time. Overall, I love it :).

This is the end of my 50th post. Love you all, take care my dearies. Let us embrace and celebrate womanhood together. 


Thank you for reading. Have you used this product? Please share your experiences here. Love you all.