|| Plum Natur Studio All Day Wear Kohl Kajal Review ||
Hey gorgeous! Summer has come and it's time to try a fun coloured eyeliner. If you are someone who has become bored with the traditional black kohl, then you can try a pretty brown colour. Well! Let's try Plum Natur Studio All Day Wear Kohl Kajal in Uptown Brown, a very intense pigmented kohl. There are several kohls in the market that I had already tried, but after a few hours of application, they smudge and spread all over the eye area. Ahh…that's really horrible! But trust me, angels, this PETA friendly kohl gives you a stunning smudge-free eye makeup look. Without any fuss, let's discuss the details.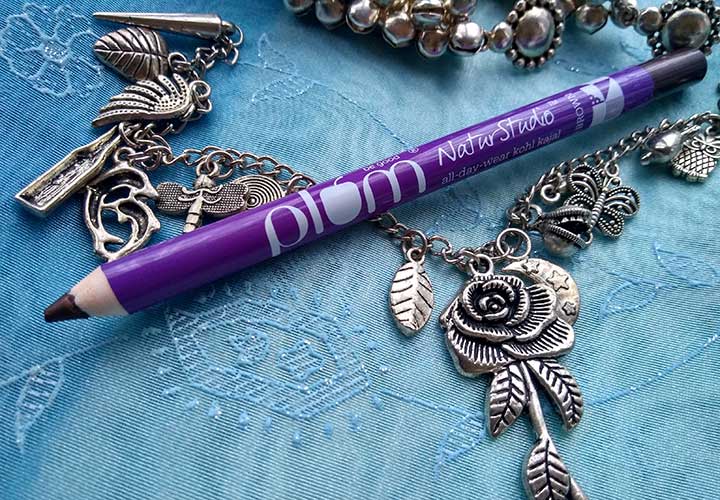 Basic Information about Plum Natur Studio All Day Wear Kohl Kajal
Price: INR 495 each for 1.2 gm. in India
Shelf Life: 30 months from the date of manufacturing
Buy from: Nykaa (you can always avail amazing Offers during Beauty Sales)
Shade: Uptown Brown
Few lines about the brand Plum Goodness:

Plum believes in the science of being good. They love natural and environmental-friendly ingredients. The people at Plum love colors, so no white lab coats. Plum never uses these ingredients – parabens, phthalates, propylene glycol, sodium lauryl sulphate (SLS),  DEA, PABA and animal-derived ingredients. And, this amazing quality recently has made Plum a PETA friendly brand. So, be good and stay good.
What Does the Brand Claim about Plum Natur Studio All Day Wear Kohl Kajal?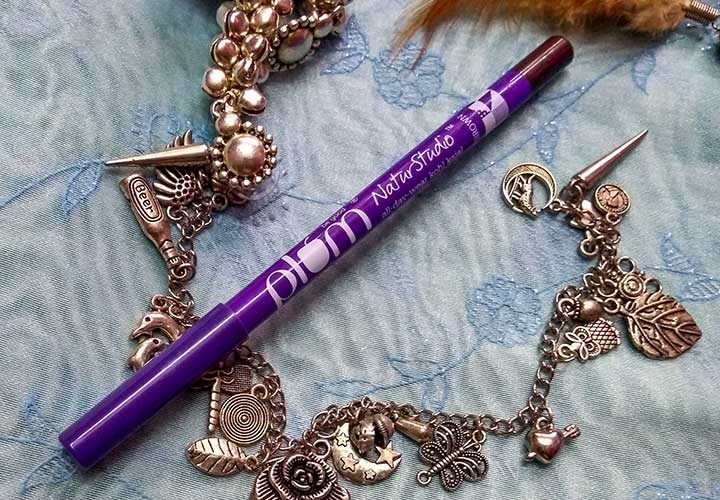 The Plum Natur Studio All Day Wear Kohl Kajal in Uptown Brown is 100% smudge-proof, waterproof single-swipe, brilliant kohl-cum-liner, easy to use and also gentle on your eyes. It is both dermatologically and ophthalmologically tested and approved kajal pencil that gives gel-liner like performance. Also, it is preservative-free, paraben-free, mineral oil-free, and paraffin-free. It is 100% vegan formula, not tested on animal.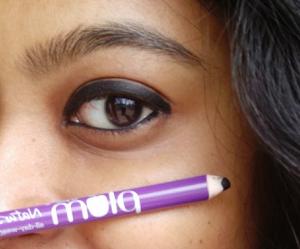 Are you looking for the perfect black kajal? Check out what makes Plum Natur Studio All Day Wear Kohl Kajal in Black the perfect one.
Read More
Ingredients of Plum Natur Studio All Day Wear Kohl Kajal
Honestly! The full ingredient list of this kohl is missing both on the carton and also on their official website. I think it is high time that Plum should disclose the full ingredient list. The following components are listed on their official site; let's have a look.
Hydrogenated Castor Oil: It is highly hydrating and nourishing for both hair and skin.
Rice Bran Wax: It acts as a moisturizer that gives you a creamy texture, also it is very hydrating.
Natural Vitamin E: It is a natural antioxidant; an all in one skincare specialist.
Packaging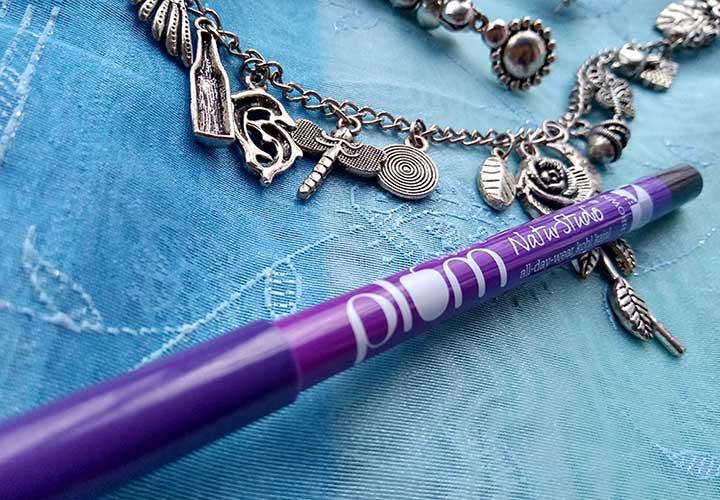 Yay! It's purple! My favourite colour! The Plum Natur Studio All Day Wear Kohl Kajal comes in simple and quite attractive purple colour prism-shaped cardboard box which has plum's logo on it. It comes in a pencil-like form that you can easily sharpen.
The base has colour coding which helps to identify the shade. Hey! No need to worry about the sharpener. Check out for combos where you get the sharpener for free. Well! Overall, I simply loved the cute packaging.
My Experience with Plum Natur Studio All Day Wear Kohl Kajal
My eyes are quite bigger and kind of hooded, so I prefer to wear kohl rather than liners. For me, to get the perfect colour, long lasting and smudge proof look with a  kajal is very difficult! After hearing a lot about the plum, I just thought to give it a try. On 15th April (Bengali New Year), I gifted this kajal to myself. OMG! After using this for the first time ever, I felt my eyes have naturally become dramatic and awe-inspiring! Can't find the right word to define that feeling. Unbelievable result! It designed for an all-day smudge-proof look. Extremely comfortable to use. This brown is all set to give you the next level dramatic look.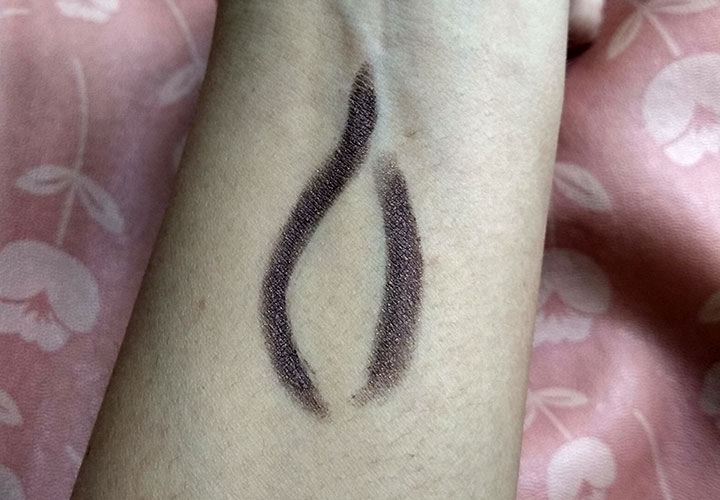 Reasons to fall in love with Plum Natur Studio All Day Wear Kohl Kajal: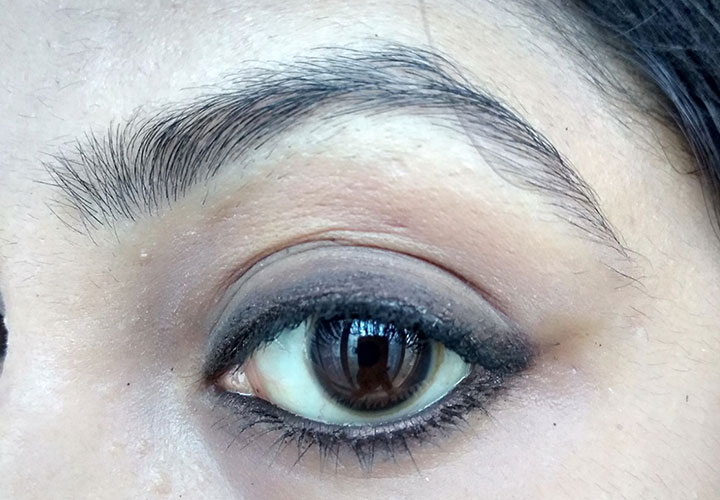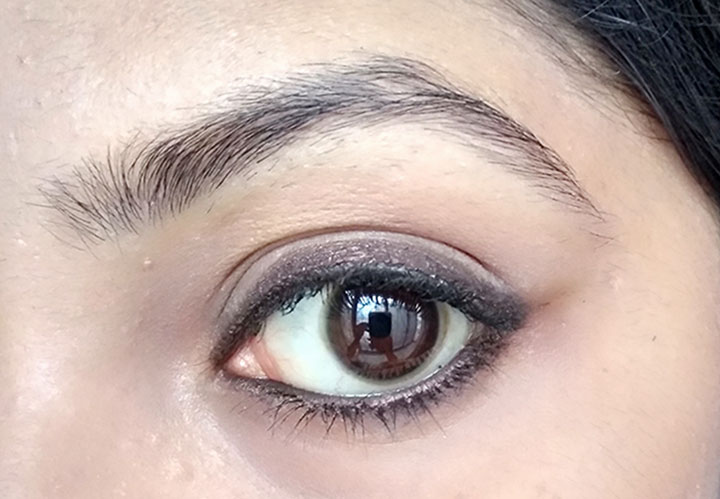 The reasons are plenty to love this kohl-kajal. This colour, Uptown Brown is a dark bronze-toned brown and is a little bit shimmery that is barely noticeable. The utmost interesting thing is that just one swipe gives you enough colour. You can easily get ready for any kind of occasions. This colour is apt for Indian complexion.
Yeah, I'm a late riser, so I have to get ready quickly for my office. The Plum kohl-kajal gives me a classy work-wear look. I apply it as eyeliner for an everyday look or I just smudge it to create versatile smokey look if I need to attend any sudden party. Well! Many have already complimented me for this kajal.
How Long Does it Stay?
The formula is smudge-proof and waterproof that works amazingly. It stays for approximately 10- 12 hours. I know, some of you might have a tension about the longevity on the lower lash line. Trust me! It stays for a good time and doesn't irritate or sting the eyes. The soft creamy and gel-based formulation of this kohl-kajal is also gentle on my eyes.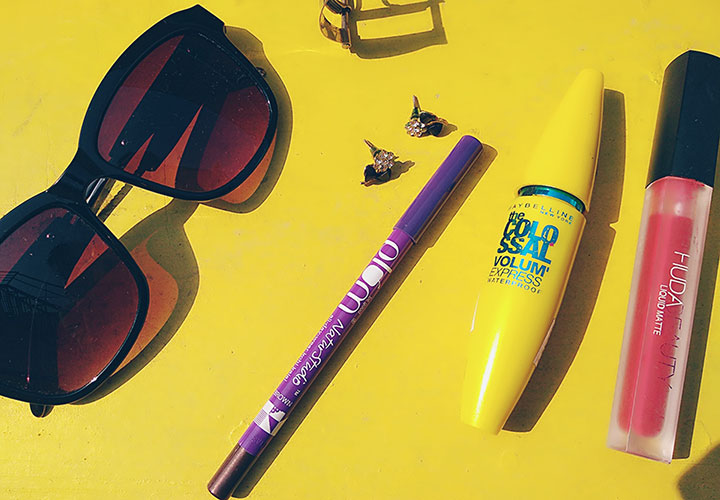 Pros of Plum Natur Studio All Day Wear Kohl Kajal
Soft, creamy, gel-based kohl-cum-kajal
Uptown Brown to bring your eye makeup alive
100% waterproof and smudge-proof
Dermatologically and ophthalmologically tested & approved
Rich in Vitamin E
100% vegan formula
Preservative-free, paraben-free, mineral oil-free, paraffin-free
Lasts for more than 10 hours
Easy to apply
Water resistant
Cons of Plum Natur Studio All Day Wear Kohl Kajal
While sharpening the pencil you have to be very careful. Due to the soft texture, this kohl tends to break a lot.
Second thing is that the availability of the product. It is available online only, there is no other option to buy it.
This is not a con though but something that is connected with reality. Kohl pencils that need to be sharpened often lead to a lot of product wastage, thus retractable pencils are more preferable these days.
Would I Recommend Plum Natur Studio All Day Wear Kohl Kajal?
Of course! I would highly recommend this kohl. Just go ahead sweeties; give it a try.
Thank you for reading. Have you used this product? You can share your experiences here; For more product reviews stay with us!