As a skincare enthusiast, I come across many people including my readers who prefer to stick to a one brand. Whether it is facial cleanser, toner, serum, moisturizer, exfoliator, or anything else, many people want to use products from the same brand.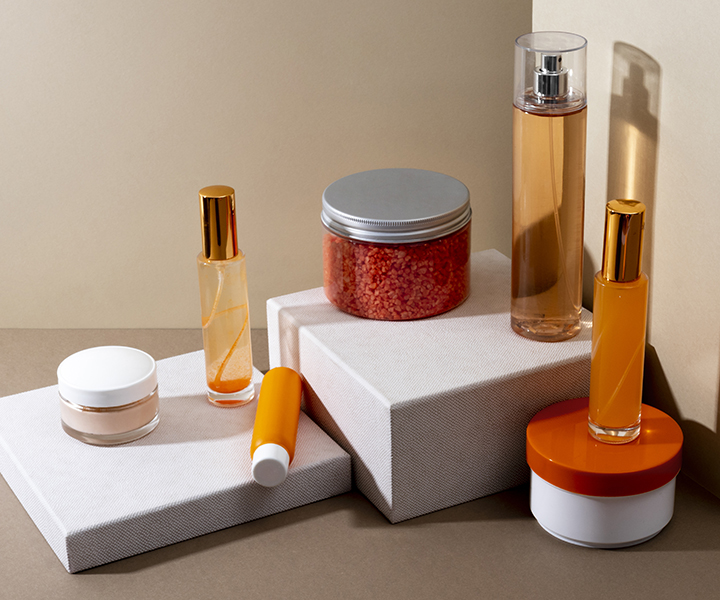 A proper skincare routine lined up with the right active ingredients is quite important to maintain the overall skin health. But, is it really necessary to curate products from the same brand?
Well! In this article, I am going to throw some light upon this dilemma that many people have.
What are the Advantages of Using the Same Skincare Brand round the Year?
Here is an interesting theory regarding this thing. When brands launch different products, they formulate those in such a way that the products get benefit from one another.
Suppose, we are talking about ' The Body Shop Moringa' range of products. The brand has so far launched shower gel, body butter, body mist, and Eau de toilette under this range.
Naturally, the effectiveness of the body butter depends upon the shower gel and also upon the body mist. Not only the moisture is going to be locked inside the skin layers but also the fragrance.
Well! Basically, the products from the same brand specifically under the same range compliment one another. In such cases, brands do not use incompatible ingredients. Even the testing is done to ensure the compatibility. And this practice, definitely helps to reduce skin irritations.

Another advantage is that, you would not find two active ingredients e.g. Vitamin C and Retinol, in the same range of products. Because, this practice of m mixing two actives is quite risky and hazardous.
While these advantages definitely sound great but there are limitations too. Our skin do not get the benefits of many other ingredients. Also, skin requirements change as per the weather. Using the same line of products from the same does not fulfil that as well.
Loyalty to the Same Brand vs Necessity: Why Mix and Match is Important?
Some one who is new to skincare routine and also has sensitive skin, it is definitely safe for them to use the same range of products.
But, there may be other options as well that are equally effective and necessity.
What are the Advantages of Brand Mix and Match?
A proper skincare routine is definitely not the one that the bloggers and influencers suggest you. But, it is actually a series of trail and error.
For advanced skincare users, this is where the fun and excitement lies. Mixing and matching different brands is always an overwhelming experience. It allows to test and choose the right products that work for you better.
What I believe is that the face wash formulation from one brand might be mind blowing but the same thing cannot be said about moisturizer from the same brand. And, the same fact is applicable to all types of skincare, haircare, and even makeup products.
This curation gives us a chance to come across unique products that are simply the best and effective. I have seen that our skin also enjoys the right products.
To be honest, the trial and error phase is the hardest. It not only requires some time but also requires some research about the ingredients of cosmetics.
To understand this statement, it is more important to know how skincare products work. Well! It is all about layering on the top of each other.

So, an effective skincare routine combines products that are pH balanced, have better formulation, and do not have harmful ingredients like phthalates and colour.
For a successful mix and match, it is also important to know the ingredients that can cause skin irritation. If the ingredient conflicts, it might cause acne, skin purging, and rashes. Read more to understand the concept of mix and match.
Tips to Successfully Mix and Match Different Skincare Products
Do not choose ingredients that can conflict with other e.g. Glycolic Acid and Retinol, Retinol and Benzoyl Peroxide, etc.
Try to avoid multiple products with the same active like Glycolic Acid, Vitamin C, etc.
Do not rub products, rather go for patting those.
Know more about active ingredients and how cosmetic chemistry works.
Instead of buying a full size product on experimentation, go for a trial size or travel size.
Always go for patch test on the armpit before applying a new product directly on the skin. If any irritation occurs, do not use that.
Whether the new product is effective or not, try to use it at least for 3 months to draw the conclusion.
For any skin emergency issues, always visit a dermatologist.
Drawing Conclusion
We all have different skin type, so do respect that and know your skin type properly.
As a beginner, I will always suggest using the same brand of products, but once you are confident enough, go for mix & match.
Do not be afraid ever to go for a trial and error phase. There is no harm in doing some little experimentation with your skin needs.
As long as your skin is happy and is within the tolerance limit, it is fun.
That's all for today! If you find this article helpful, do not forget to share it with your friends and family. Take care and celebrate life.