Bonjour beauties, welcome to CA. Today's discussion is gonna be interesting because it would revolve around my favourite topic. Yes that is how to read ingredients. In this article I would discuss briefly about few concepts.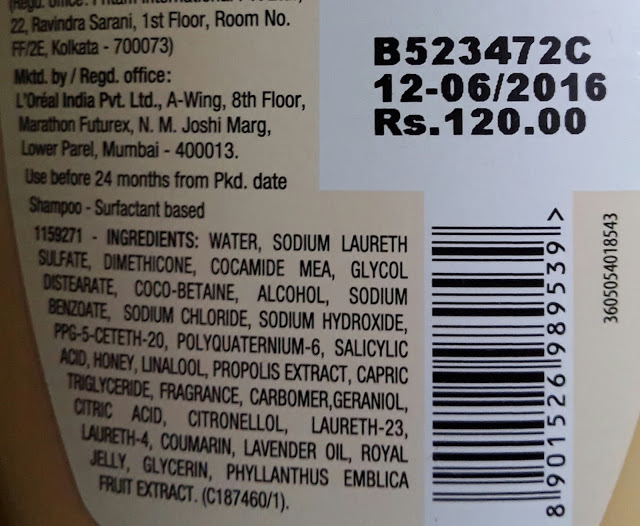 This article is the result of my recent visit to a nearby FabIndia store. They have few range of cosmetics. And earlier I had used their Vanilla Lip butter which I really loved. This time I was just looking at the products. 
Many of you know that I love Aloe Vera a lot. So, when I saw FabIndia Moisturising Lotion: Aloe Vera, it caught my attention immediately. Though I did not like the ingredients yet I picked it up. I would come up with the review very soon. 
The ingredients were arranged like this: 
Water, Glycerine, Glyceryl Monostearate, Olive Oil, Cetyl Alcohol, Xanthan Gum, Vitamin E Acetate and Aloe Vera extract.
In any cosmetics, ingredients are arranged from higher to lower amount. That means the components which are used the most are listed at first. And the component which are used in low amount are listed at last. 
Here, you can feel the tradgedy I guess. Aloe Vera is used at a very nominal amount in an Aloe Vera lotion. I thought that ridiculus. But why should I blame FabIndia only? There are many reknowned companies doing so. The above picture is of Garnier Ultra Blends Lavender and Royal Jelly Anti Hairfall Shampoo. Just look at the list and start 'Find the Word' game. Lavender and Royal Jelly can be found almost at the end of the list. I do not think that this product can stop hairfall at anyway. And honestly it did not.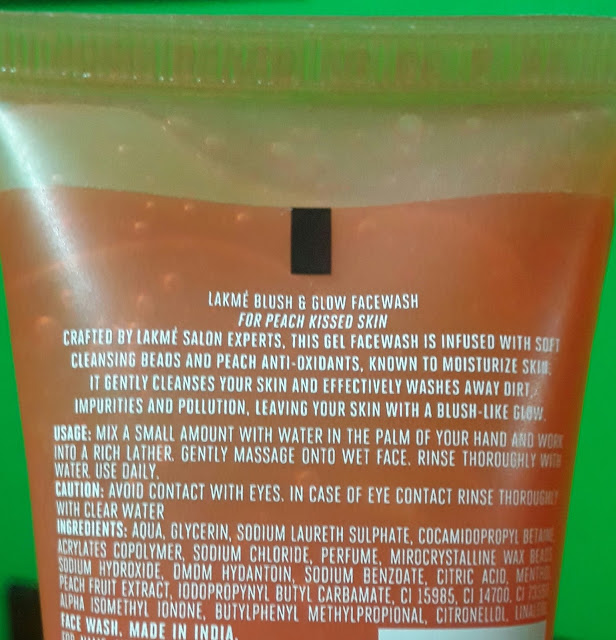 Can you locate Peach extracts in this Lakme Blush and Glow Peach Face Wash?
Now the question is, why they are doing this. Recently, I was browsing through Beauty Brains website. It is a website run by Cosmetics' Sceintists who had worked with many Cosmetics Giants. 
According to them, people love natural components in their regular Cosmetics. So, if you sell a Strawberry lotion instead of a simple lotion, it would sell like bread butter. And companies know this fact.
So, they add these components just for namesake. And technically these 
are called Featured Ingredients. It plays no role in the formula. 
They advertise their products saying, Try this shampoo which is enriched with Green Apple. People find it fascinating. And companies profit themselves. 
These are some harsh truths. After knowing all these I have become more careful about ingredients. 
Very soon I would come up with an article where I would discuss few most commonly used ingredients apart from SLS, SLES and Parabens.
That is all for today. Love you my dearies. Take care. Be an intelligent buyer and celebrate womanhood :)).
Thank you for reading. Do you have anything to say about this article? Please comment below. Love you all.