3 Brands that I Trust While Buying Essential Oils in India
Talk about any hair oil, it is easy to check out. What we need to know are the ingredients. If the ingredient list is complete and the texture looks pure, then we consider the oil good.
But, when we discuss the purity of essential oils, it's a bit tricky to prove that. It's been four years that I have been using pure essential oils blended with my haircare or my skincare regime.
I haven't used a number of brands, but there are a few that I frequently keep purchasing and I trust the purity. In this article, I would not only jot down those trustworthy essential brands but I would also share the tips that always help me to choose the best.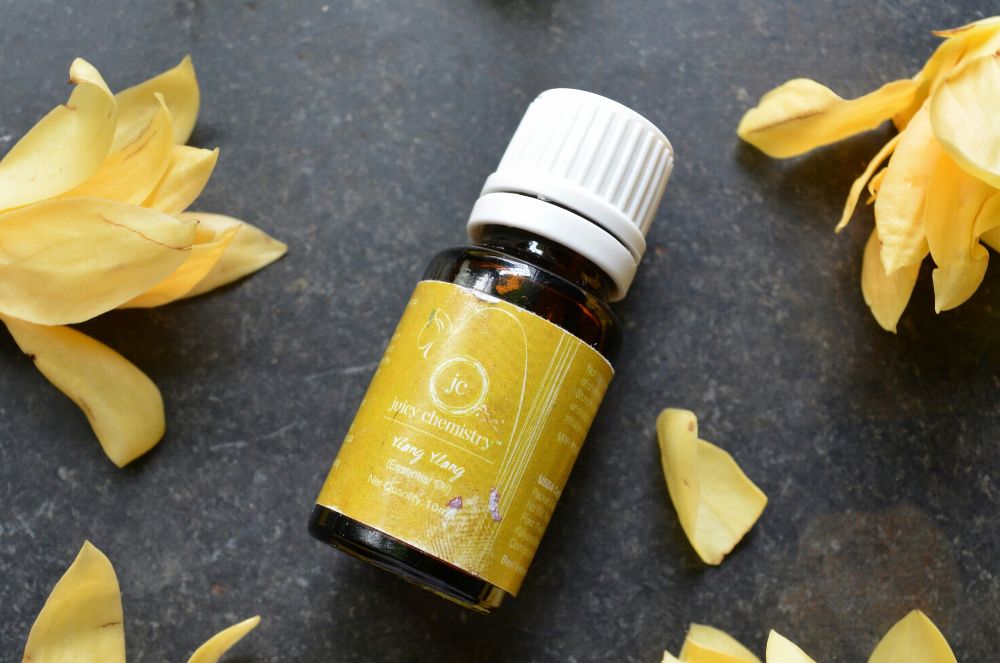 It's been more than 6 years probably that I have been using different products from Juicy Chemistry. The chemistry and the formulation behind their products are really pure and amazing.
The craze of using chemical-free skincare and haircare products has been hyped lately, but Juicy Chemistry came into the market way before that.
In all these years, I have come across a number of organic brands, but JC would always remain special to me.
Don't worry! JC has never collaborated with me nor the brand has paid me anything to say such loud things.
Along with cold-pressed carrier oils like Rosehip Oil, Jojoba Oil, Argan Oil, Marula Oil, Almond Oil, etc., Juicy Chemistry also stacks up essential oils like Rosemary, Tuscany Lemon, Australian Tea Tree, Lavender, Peppermint, and Blood Orange.
All these are basic essential oils that any household should have. Well! The oils are indeed a bit expensive, but the purity is unbeatable. Do give any of these a try, I am sure you are going to love the purity.
2. Aroma Treasures Essential Oils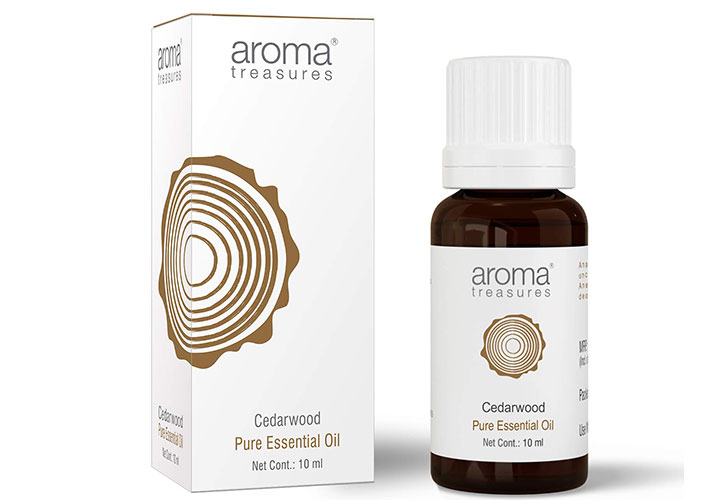 In the past 1.5 years, I have barely purchased any JC oils, the reason is the price. So, while the quality stays unbeatable, the price has become unbeatable too.
And thus, I was looking for an alternative. Fortunately, I found Aroma Treasures Essential Oils. The brand is not luxury and the oils are of good quality.
To date, I have purchased Tea Tree Essential Oil and Cedarwood Essential Oil from the brand. The quality and the purity are indeed amazing. Loved the performance.
Give the inexpensive EOs from Aroma Treasures a try, I am sure your skin & hair are going to embrace these.
3. Deyga Essential Oils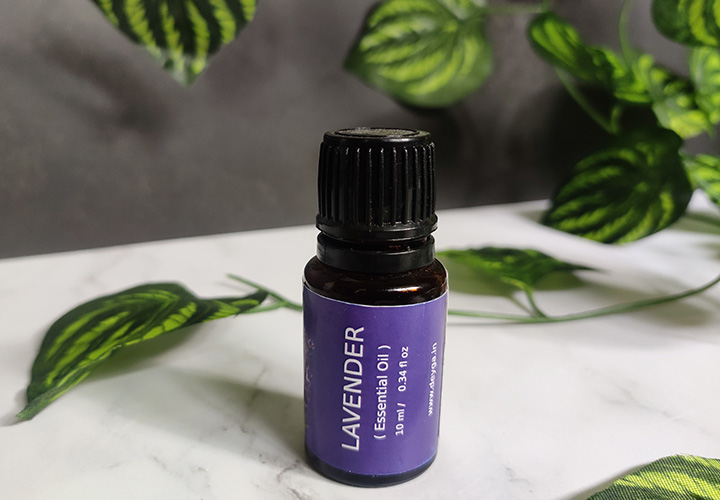 Shop Now!
A few months back, Deyga sent me a couple of their products. One of the products was Lavender Essential Oil. Honestly, the oil is really excellent in quality.
It has no foul synthetic smell. I tested it on paper as well. And, it came out absolutely clean. Don't worry! Just like JC, Deyga never paid me anything too. They sent the products for review purposes. And, I opined what I felt is right.
I, genuinely feel that Deyga Essential Oils have potential. And pretty soon, I might try their Eucalyptus Essential Oil.
Well! All these 3 brands are such brands that I have tested and gave trials. But, there are many other brands that might produce pure quality concentrated essential oils.
In order to test the purity, you need a few tips. Here are a bunch of things that help me to understand the quality grade of the oils.
How to Choose the Best Brands for Essential Oils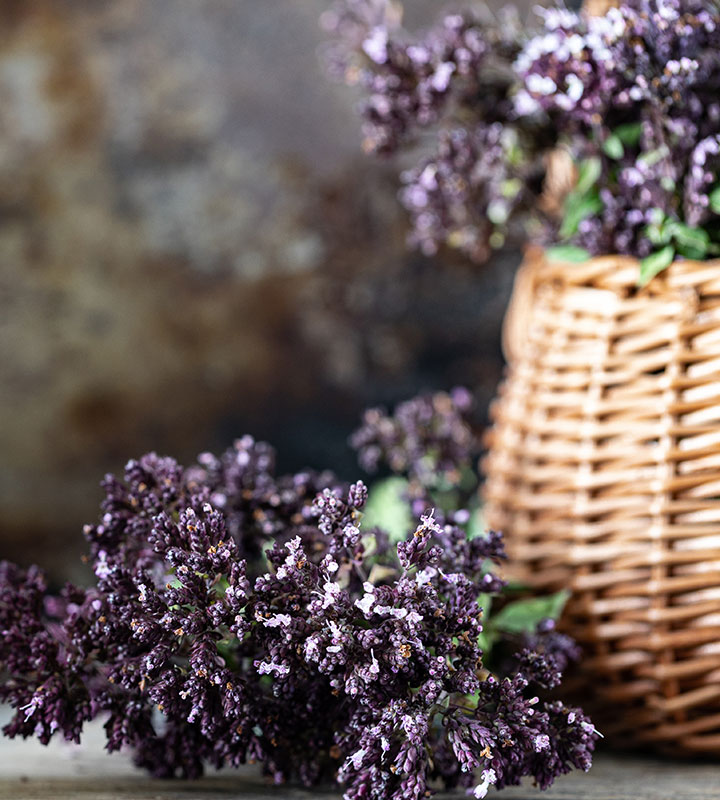 Make sure to read the labels properly. Often, we misunderstand the names of two oils. For example, Lavender and Lavendula are two entirely different plants. Always go for the Latin name of the plant.
The ingredient would be written clearly. And, it would be specified that the oil is 100% pure. The heading would never be written as 'Key Ingredients'. It is the biggest proof ever.
The last tip is really helpful. All you need is foil paper. Place one drop of the essential oil on the paper. Let it dry completely. Usually, the wait around time is 40-45 minutes.
If the oil gets completely dried without leaving a trace, then know that the oil is pure in quality.
But if the place where the oil was dropped seems oily or greasy or leave an oily ring behind, then the EO must have been diluted with another oil.
Some oils are coloured e.g. Sandalwood Oil, Chamomile, Patchouli, so while drying off these oils might leave behind a tint. But, the tint would never be oily, greasy, nor would form an oily ring.
So if, after following all these steps, you find a pure graded essential oil, then let us know in the comment section below. We would include that oil in this list.
That's all for today! Make sure to share this article with your friends and family if you find it helpful.
Let everyone know the reality of essential oils in India. Till the next post, take care; celebrate life.