Salicylic Acid or Benzoyl Peroxide: What to Choose and Why
Here are some of the factors that directly influence the choice of ingredient you need.
Check out your acne type in order to choose the right ingredient. For traditional pus filled pimple, go for Benzoyl Peroxide based products. Whereas for blackheads and Whiteheads, Salicylic Acid based product is the right one.
Both the ingredients are perfect for mild breakouts. But, spot treatments in emergency situations, Benzoyl Peroxide works as a wizard.
If you sweat a lot or have a pretty active lifestyle, then refrain from using Benzoyl Peroxide as it can stain your clothing through sweat transfer.
For sensitive skin, it is always better to choose Salicylic Acid over Benzoyl Peroxide.
Although both Salicylic Acid and Benzoyl Peroxide are available over the counter, yet these might not suit every skin type. Especially if you have any specific skin condition or certain disease. Thus, it is always advisable to talk to the expert before applying any such Actives on the skin.
How to Use Salicylic Acid and Benzoyl Peroxide based Products
Do not ever use these ingredients in all the steps of your skincare routine. If you are using a Salicylic Acid based toner, then it should not be in your moisturizer or face wash. The same thing is applicable for Benzoyl Peroxide as well.
If you ever do this, it can severely dry out skin and can aggravate the acne situation.
Also, these are Active ingredients that can trigger skin sensitivity. Hence applying sunscreen is a must post-application.
#Application and Dosage for Salicylic Acid Based Products
Make sure to use a concentration in between 0.5 and 5. Salicylic Acid is a mild BHA. Thus, it can be applied twice daily in both day and night time skincare regime. In fact, you can slip it as spot treatments as well anytime during a day.
#Application and Dosage for Benzoyl Peroxide Based Products
For this ingredient, it is better to start with a concentration of 2.5%. You can move to 5% after 6 weeks if you do not see visible results.
Once your skin gets habituated, you can move from a Benzoyl Peroxide based face wash to a gel/moisturizer. In fact, you can move up to 10% within the next 6 weeks if you do not see visible results.
Just like Salicylic Acid, this ingredient can also be used twice a day. For spot treatment, Benzoyl Peroxide works the best. Wait for sometime after applying a Benzoyl Peroxide based gel. When it gets dried, apply your regular moisturizer to seal the hydration.
If you are already using an Active like Retinol at night, then it is better to apply Benzoyl Peroxide in the morning.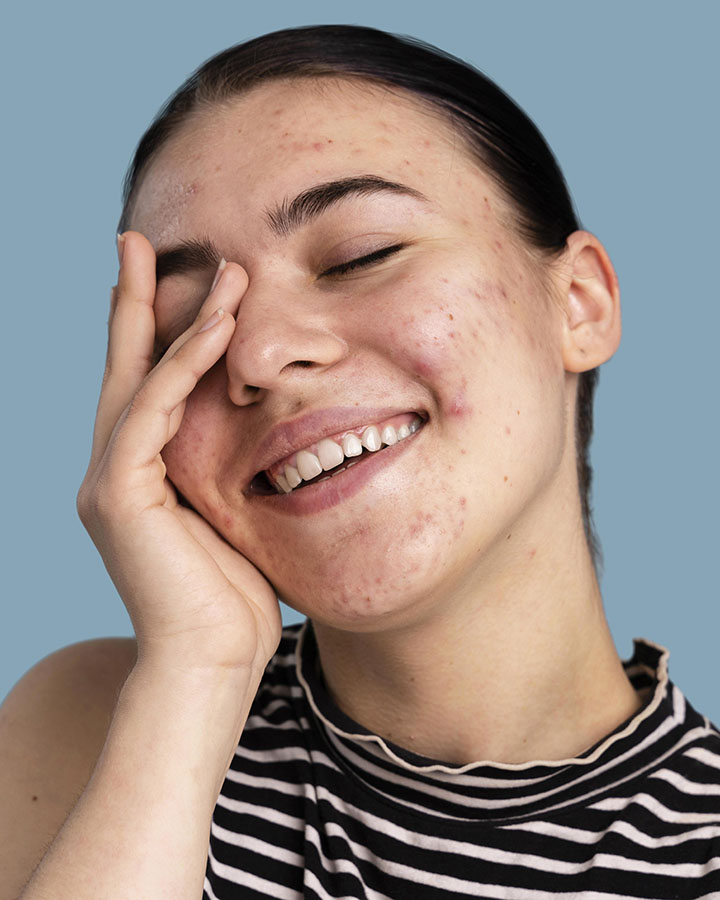 Is It Safe to Use Salicylic Acid and Benzoyl Peroxide Together?
Yes, it is absolutely safe!
Just remember a cautionary statement that both of these ingredients are pretty drying in nature. Hence, over application can trigger dryness, redness, and peeling.
So, it is better to use Salicylic Acid based products to prevent acne overall and Benzoyl Peroxide based products as spot treatments.
Side Effects
Peeling of the skin, dryness, redness, itching, hives, etc. are often associated with the application of Salicylic Acid.
So, if you face these issues or have any other underlaying skin condition, consult with your dermatologist prior to applying this.
On the other hand, Benzoyl Peroxide is more drying that Salicylic Acid and is also not safe for sensitive skin type, so it can lead to Eczema, Psoriasis, etc.
Well! It goes without saying that both the ingredients have their fair share of pros and cons. So, choose and apply wisely. Acne is just a skin condition that can only be prevented and taken care of.
And, that's all for today. If you find this article helpful, make sure to share it with your friends and family. Take care; celebrate life.